The 9th edition of Bengaluru's Namma Pride 2016 was held on Nov 20th and was a culmination of a month and half long celebration that saw over 30 different events being organised between Oct 1st and Nov 20th.
The Pride this year was special in two ways since it was India's first accessible pride for persons with disability and was held on International Transgender Day of Remembrance.
Organised by CSMR (Coalition for Sex Workers', Sexual and Sexuality Minorities' Rights) Bengaluru, the Namma Pride and Karnataka Queer Habba was attended by well over 4000 people between Oct and Nov. Not just people of alternate sexuality, but many supporters of LGBTQIA rights as well attended these events.

The pride march was a spectacular sight of 2500+ people walking the distance between Tulsi Park near Majestic to the Town Hall, bursting with colors and emotions.
Along with posing for the cameras and answering the swarm of reporters, the crowd helped each other in getting ready for the pride march.

The Pride started with Dykes On Bikes leading the march.
The crowd followed with music and dance.
There were some proud parents supporting their kids.
And the parents who taught their kids to be inclusive.
Not to mention the participants and their pride finery.

Kick Start Cabs had tied up with the Pride and cabs were provided for persons with disability.

There were a lot of smiling faces hugging and catching up!

The volunteers took charge of guiding the crowd and the traffic while the Police stood by in awe, watching the city coming to a halt!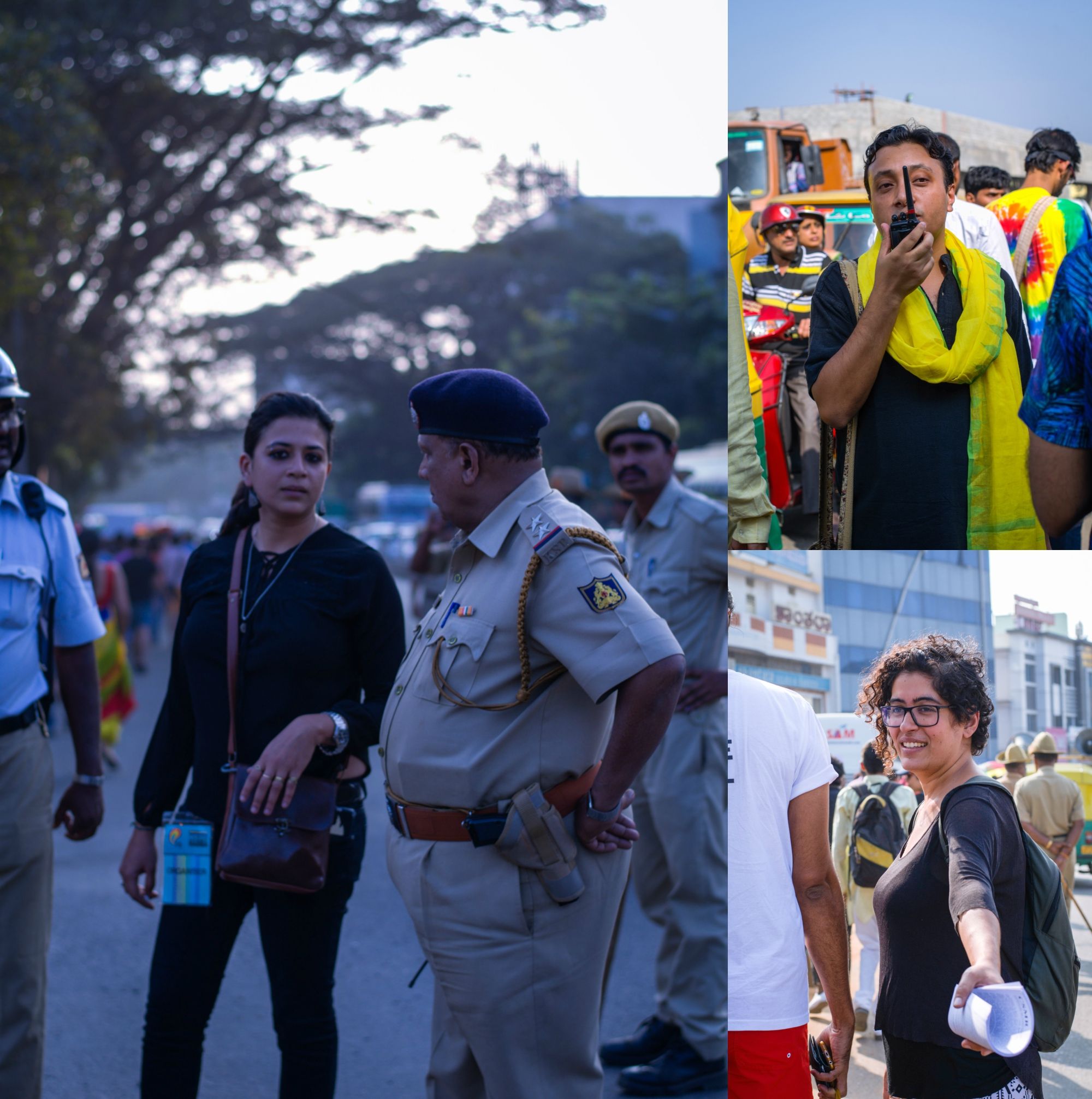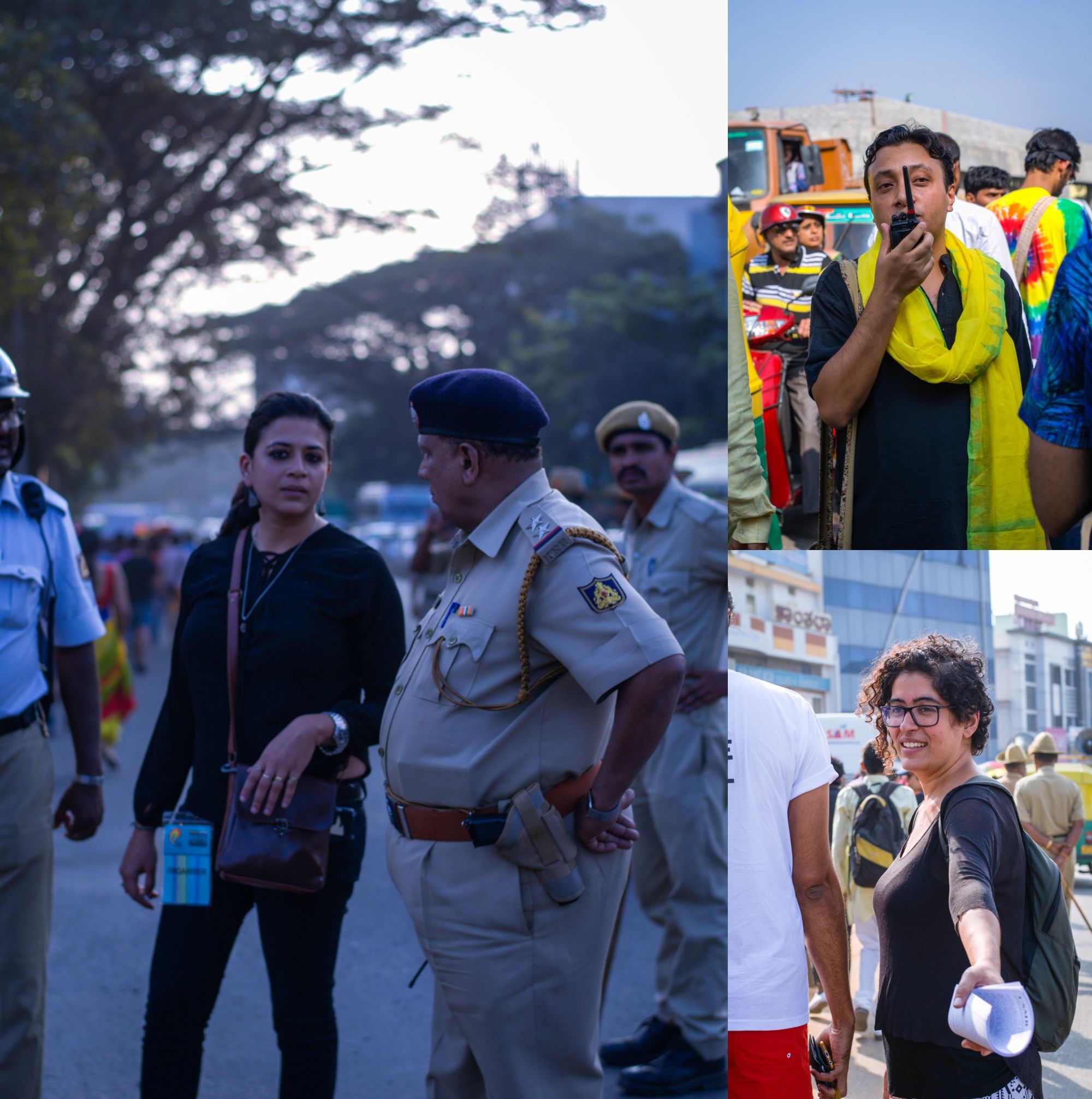 See for yourself.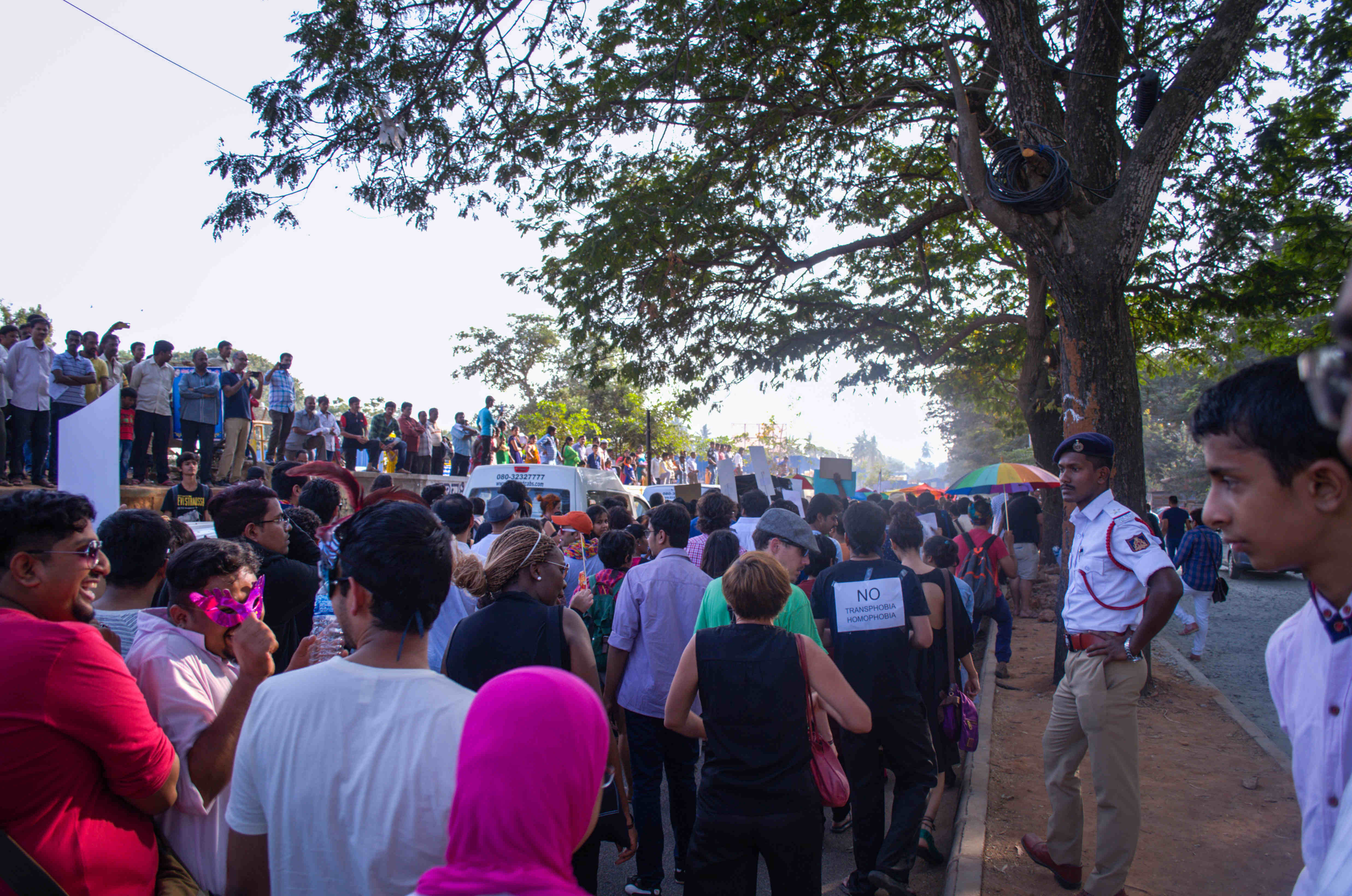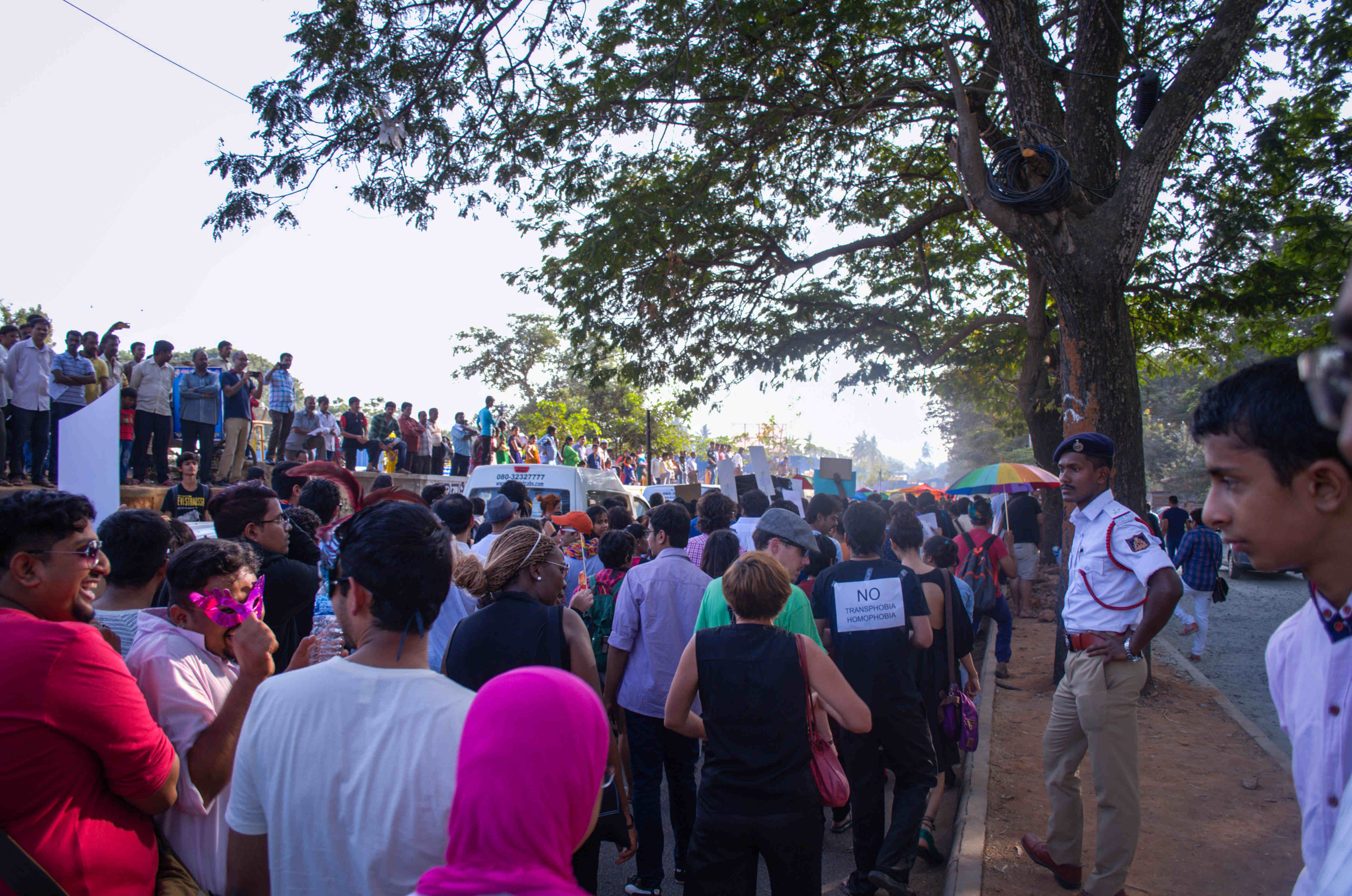 The March finally reached the Town Hall, which was the end point, with all the music and dance.
The posers were in for a final round of selfies and cameras all around..
There were a lot of emotions flying around, with people demanding a repeal of Section 377.
Participants also demanded an end to violence faced by transgender people and Justice for Tara, a transgender who was recently found dead inside a police station in Chennai. There was a sign language expert translating it all for the disabled.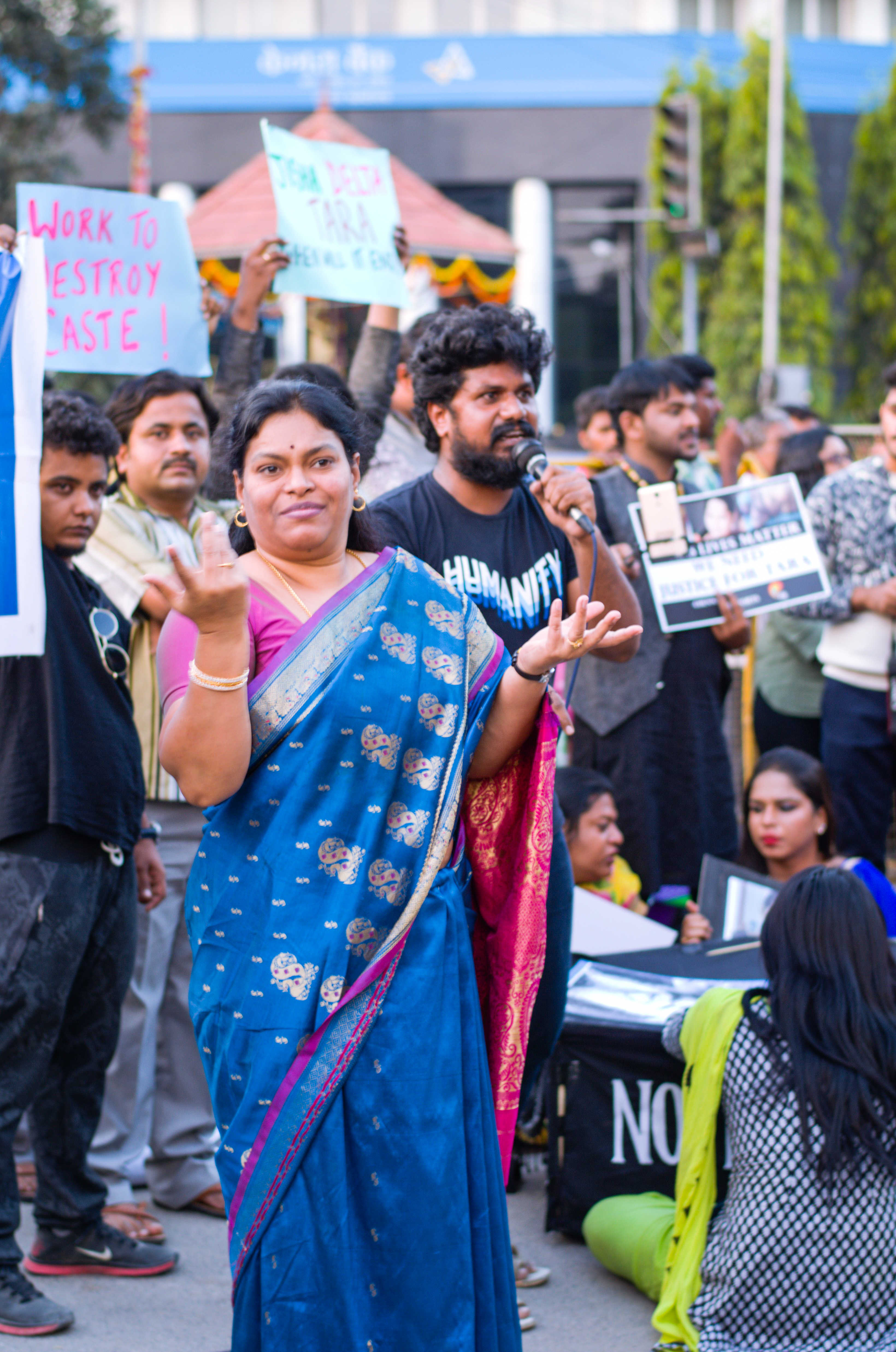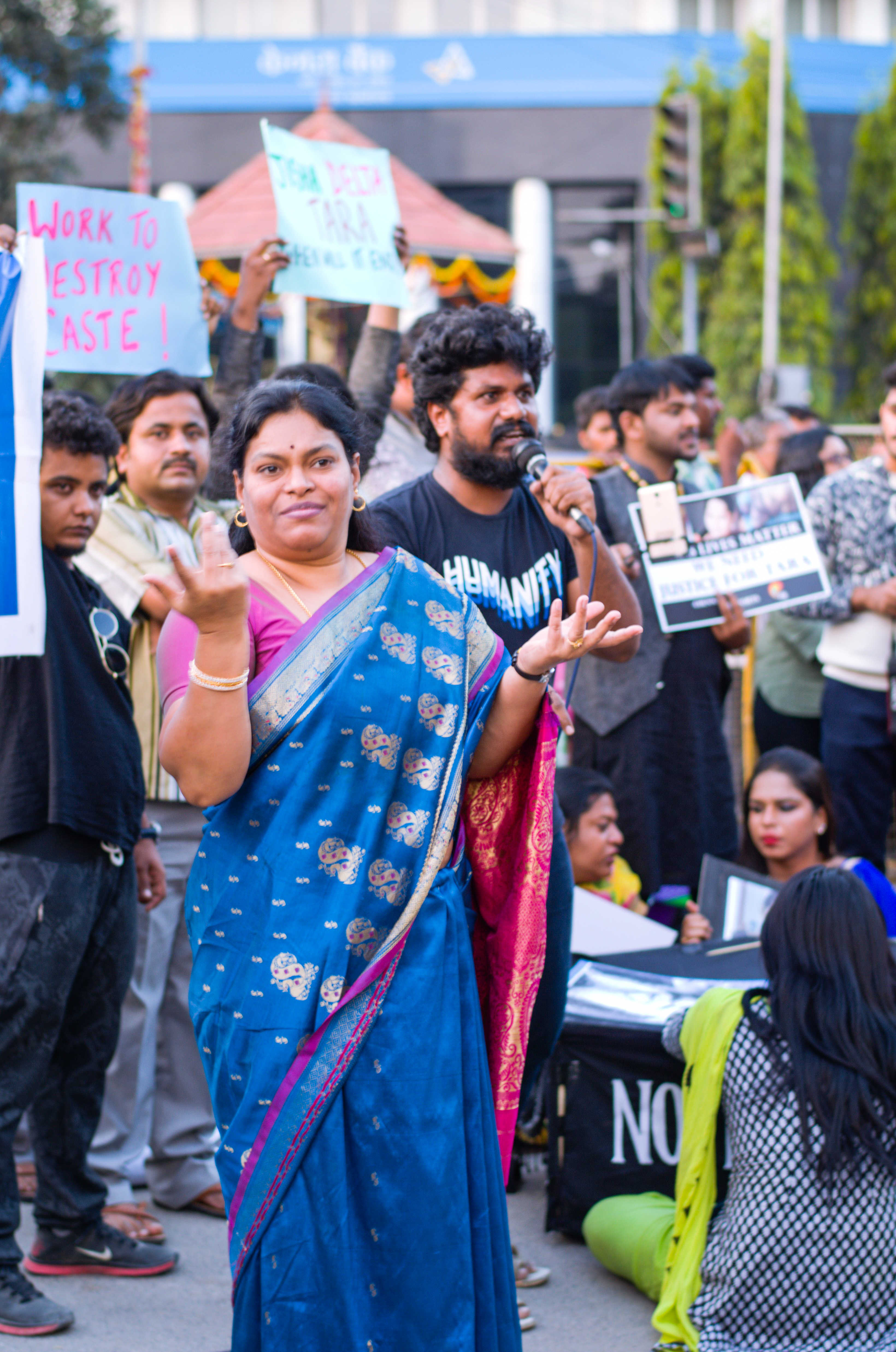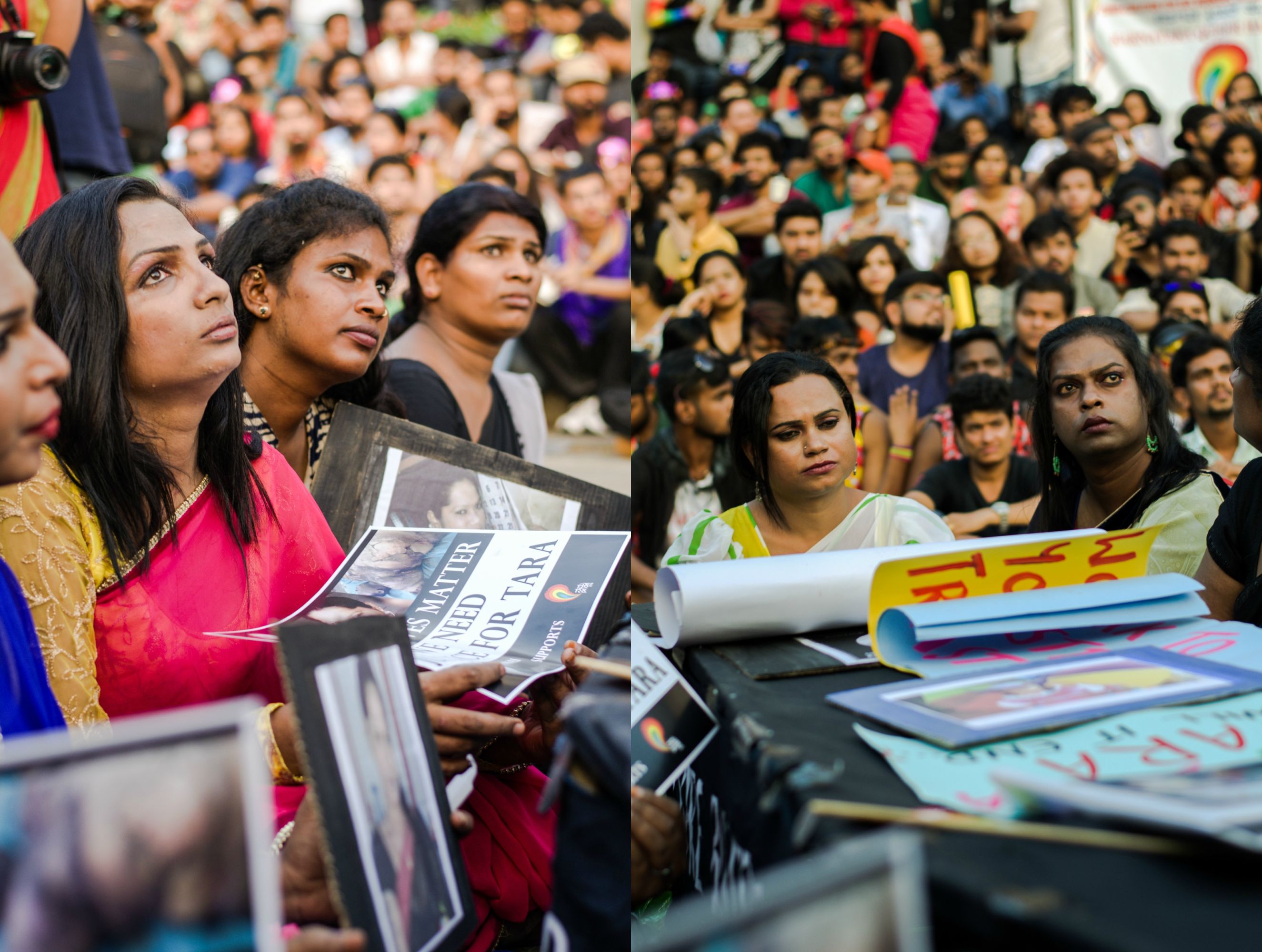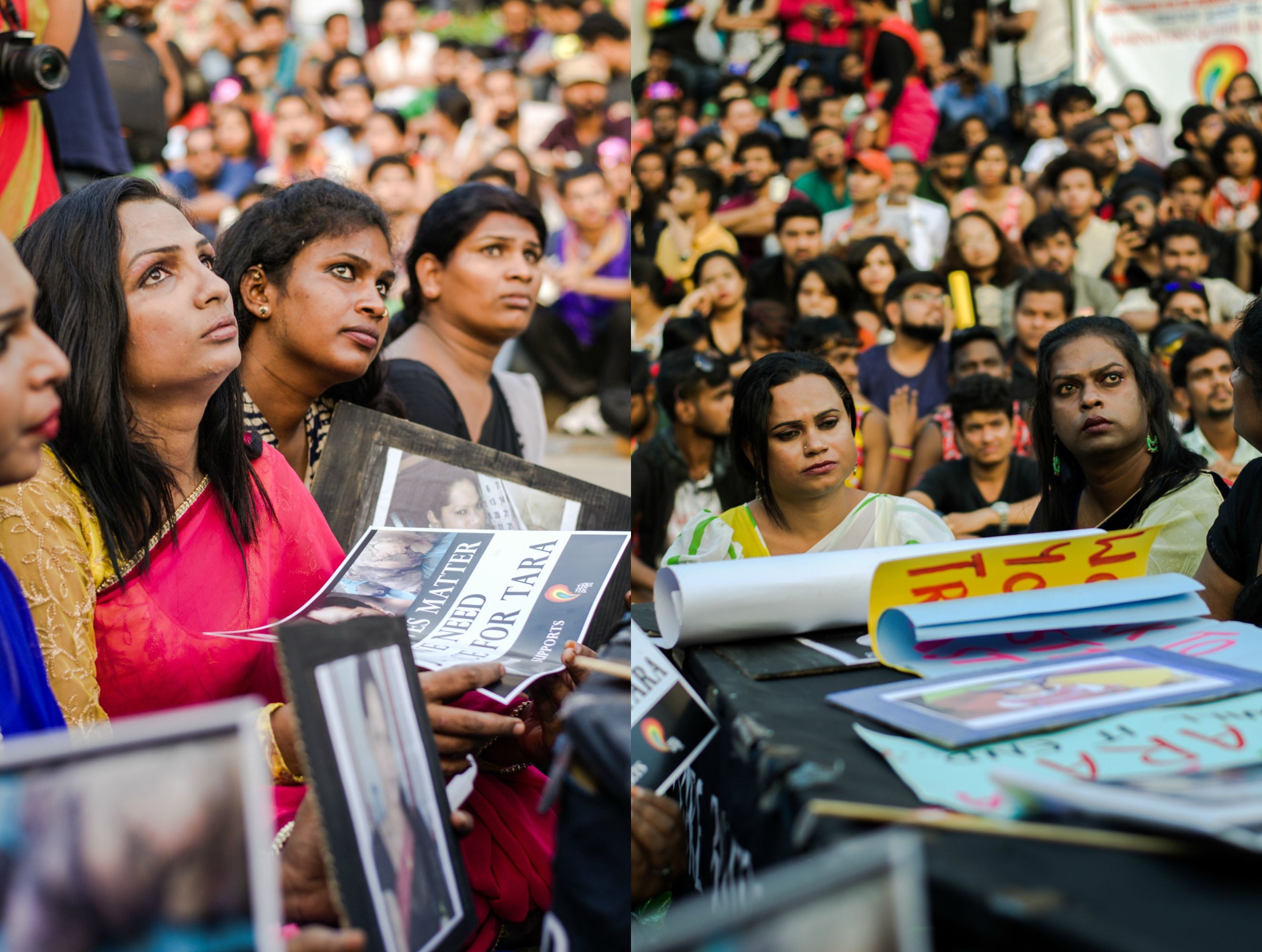 The march ended with candles being lit in memory of all the transgender people who died due to the violence inflicted upon them.
All pictures clicked by Harish and are subject to copyright and cannot be reproduced without prior permission