Chennai had its 9th edition of Pride on 25th June, 2017. Huge participation by queer women and a spectrum of people from all
walks of life made it a real rainbow parade.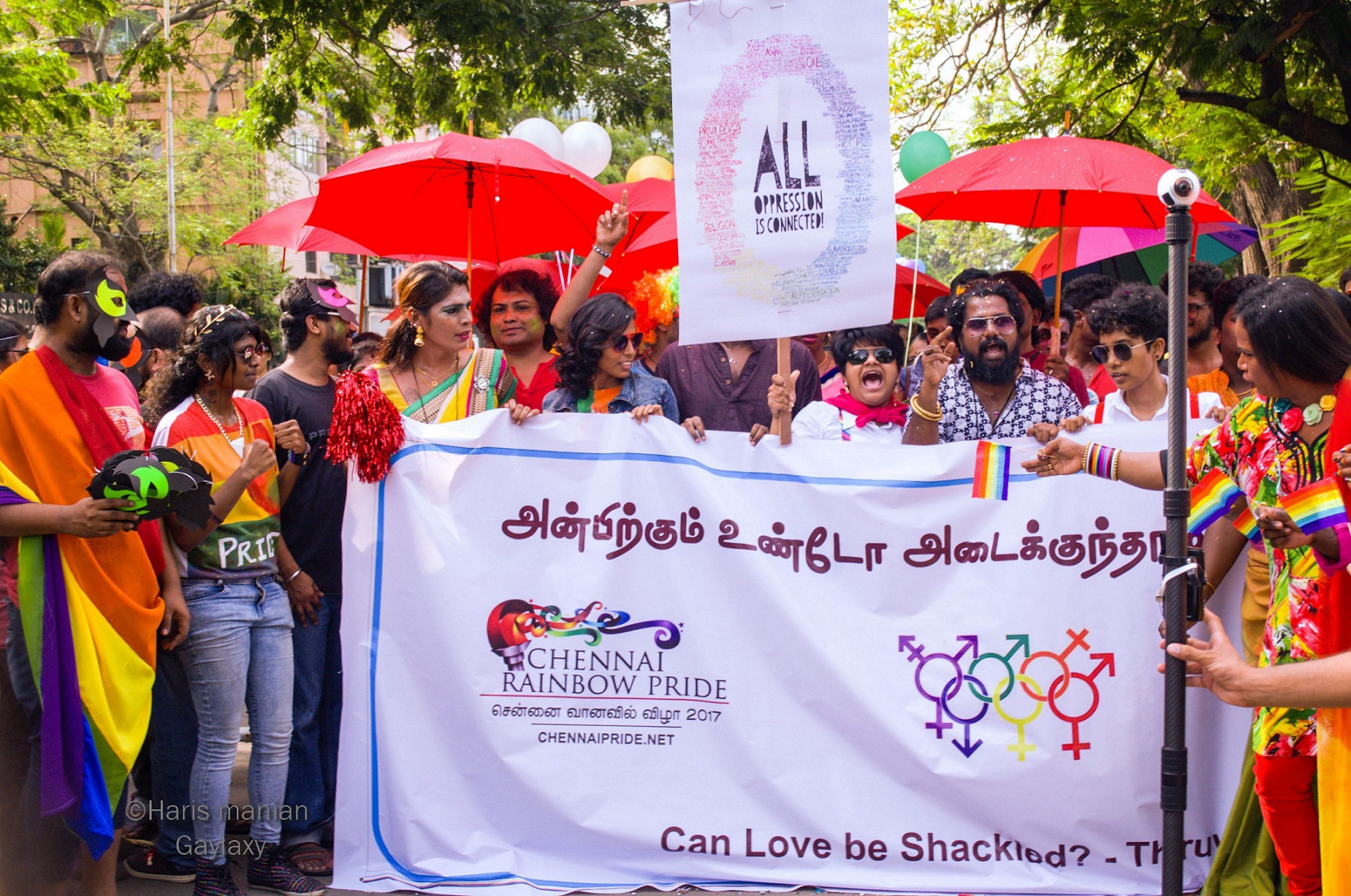 The organizers said this is the pride with the most women participation so far in the city.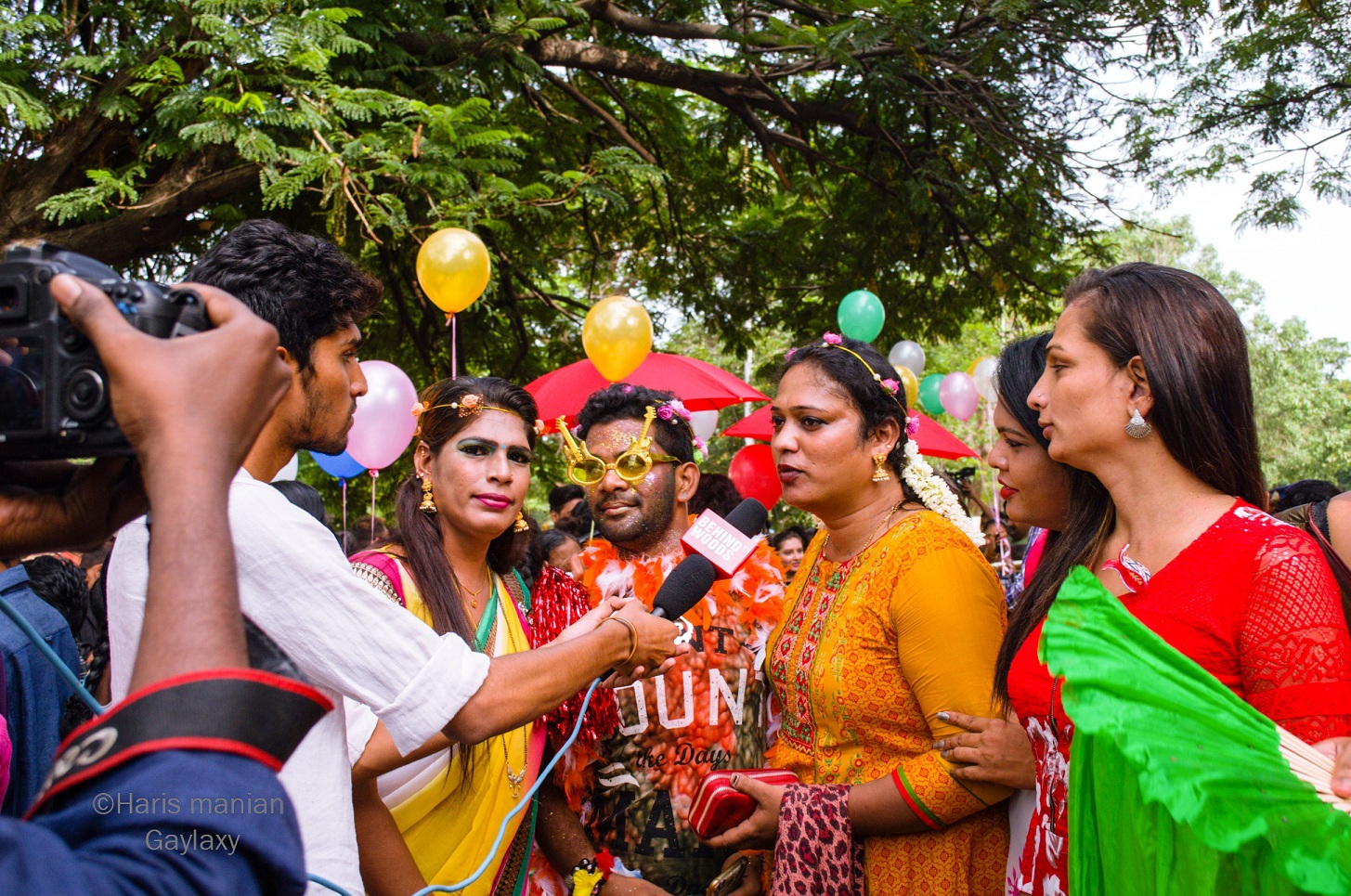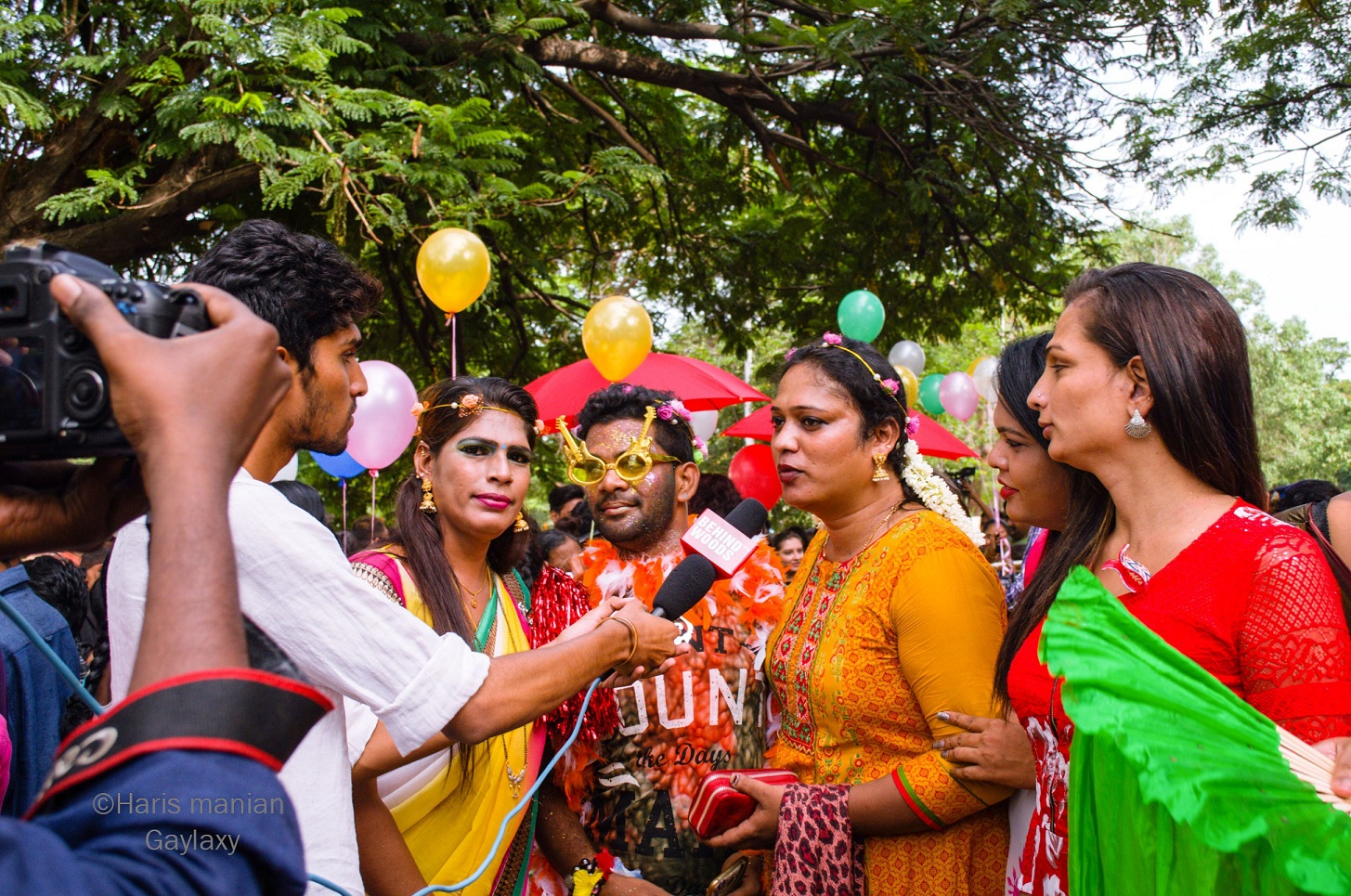 While the media swarmed for interviews and quotes, the participants were busy getting ready and helping each other.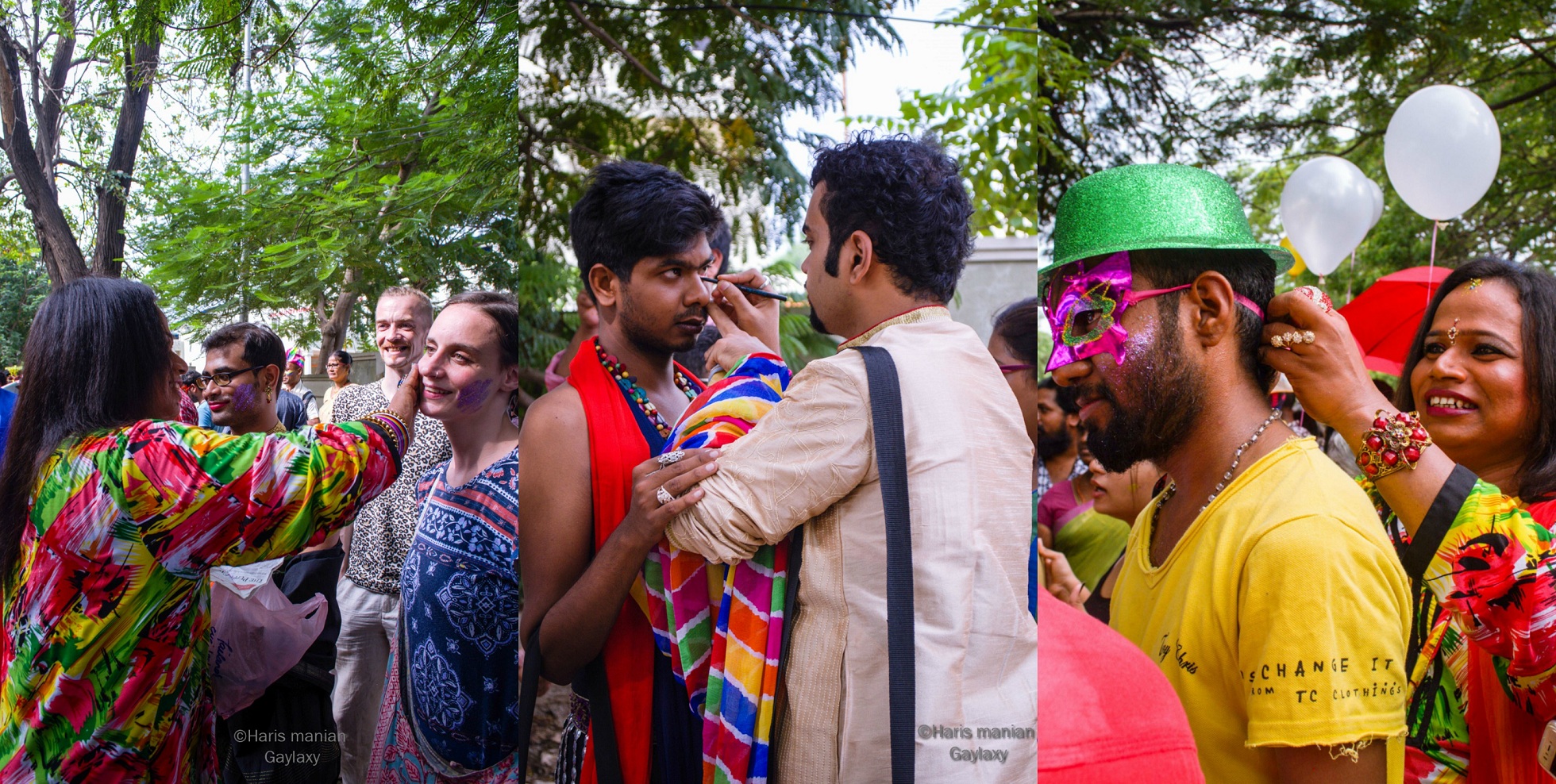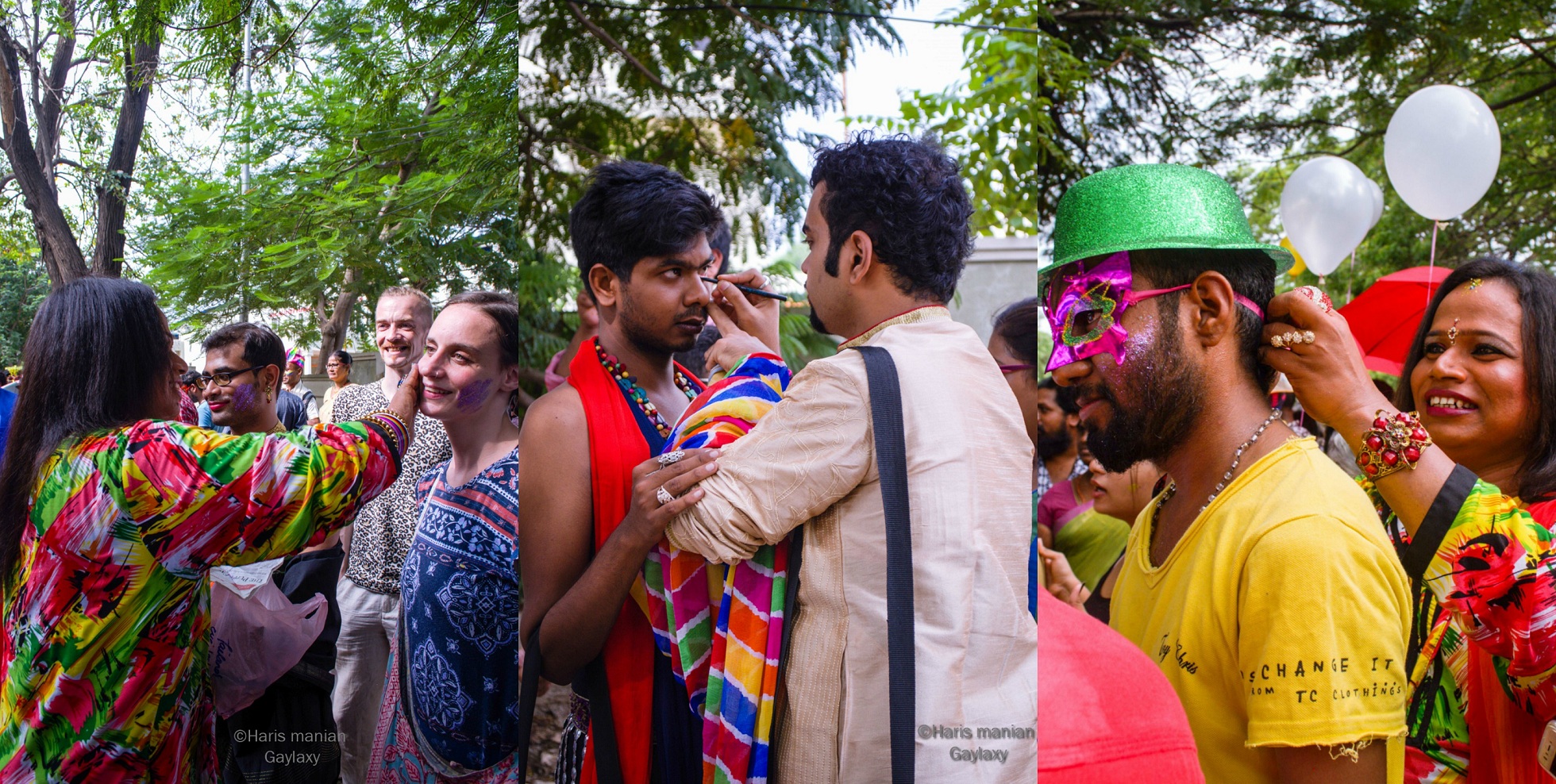 The Chennai Pride had participants from all walks of life, ranging from youngsters to older people and parents and ally. Sex workers too were part of the pride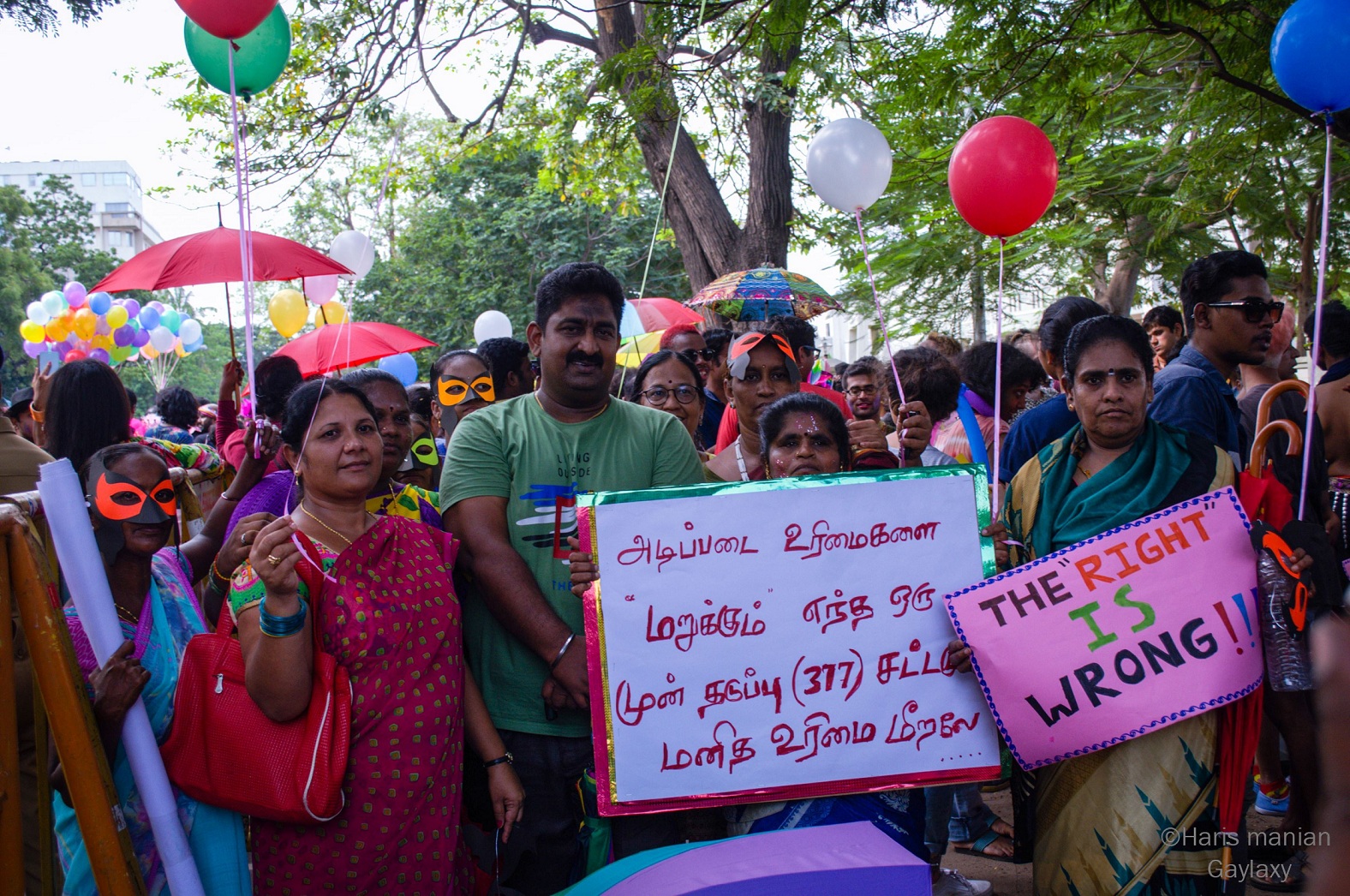 The crowd was bursting with energy with smiles and hugs all over.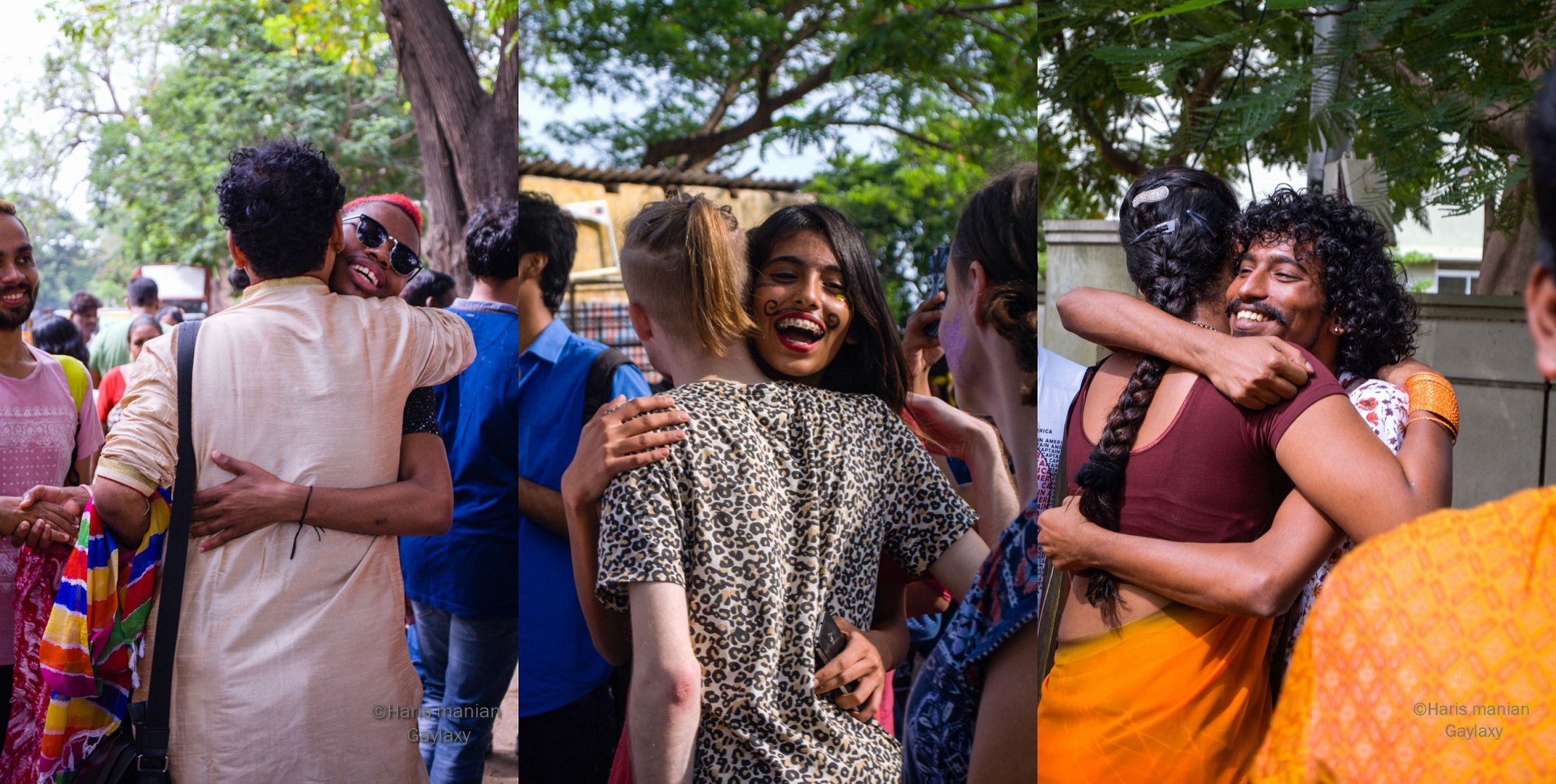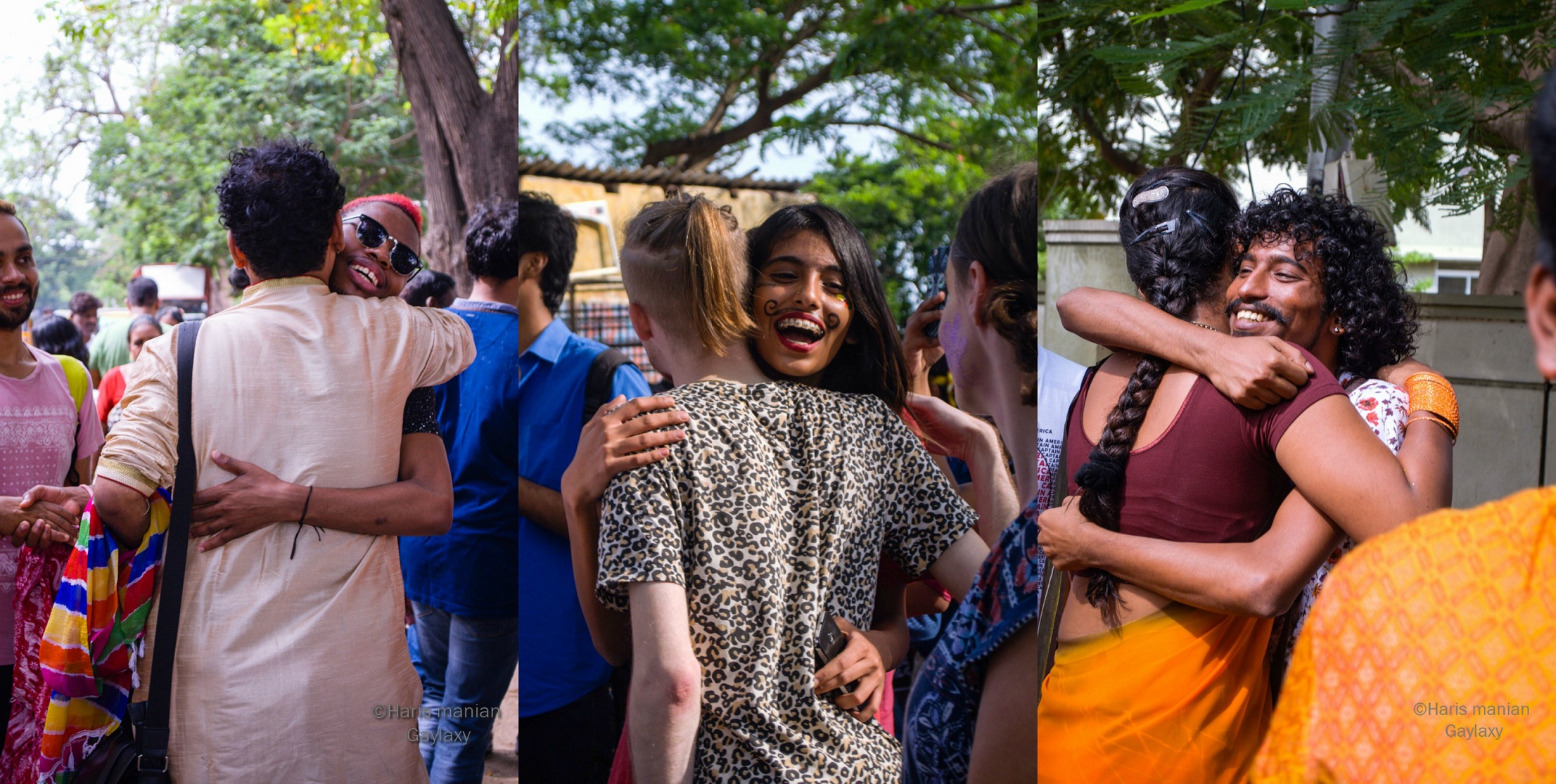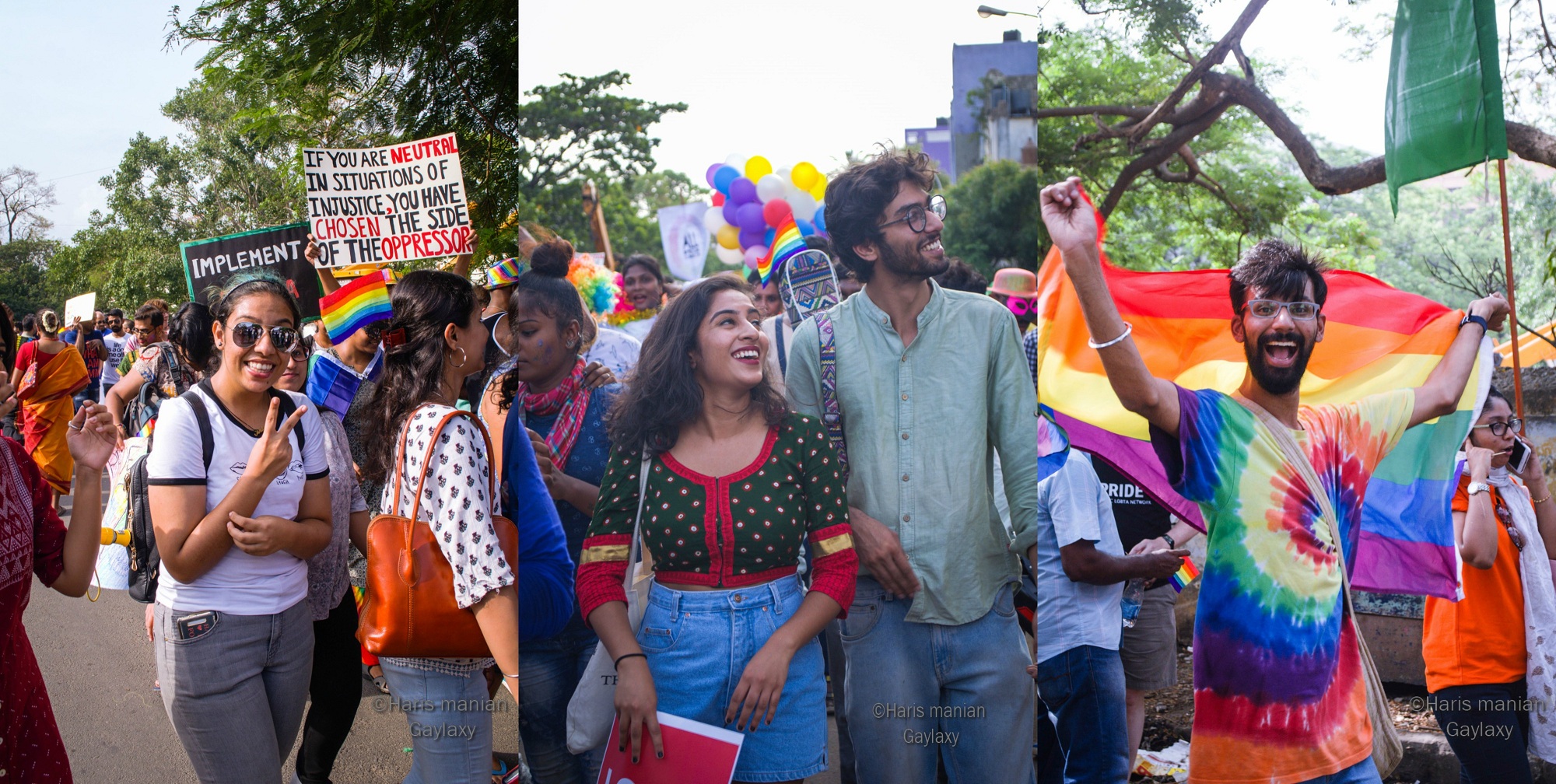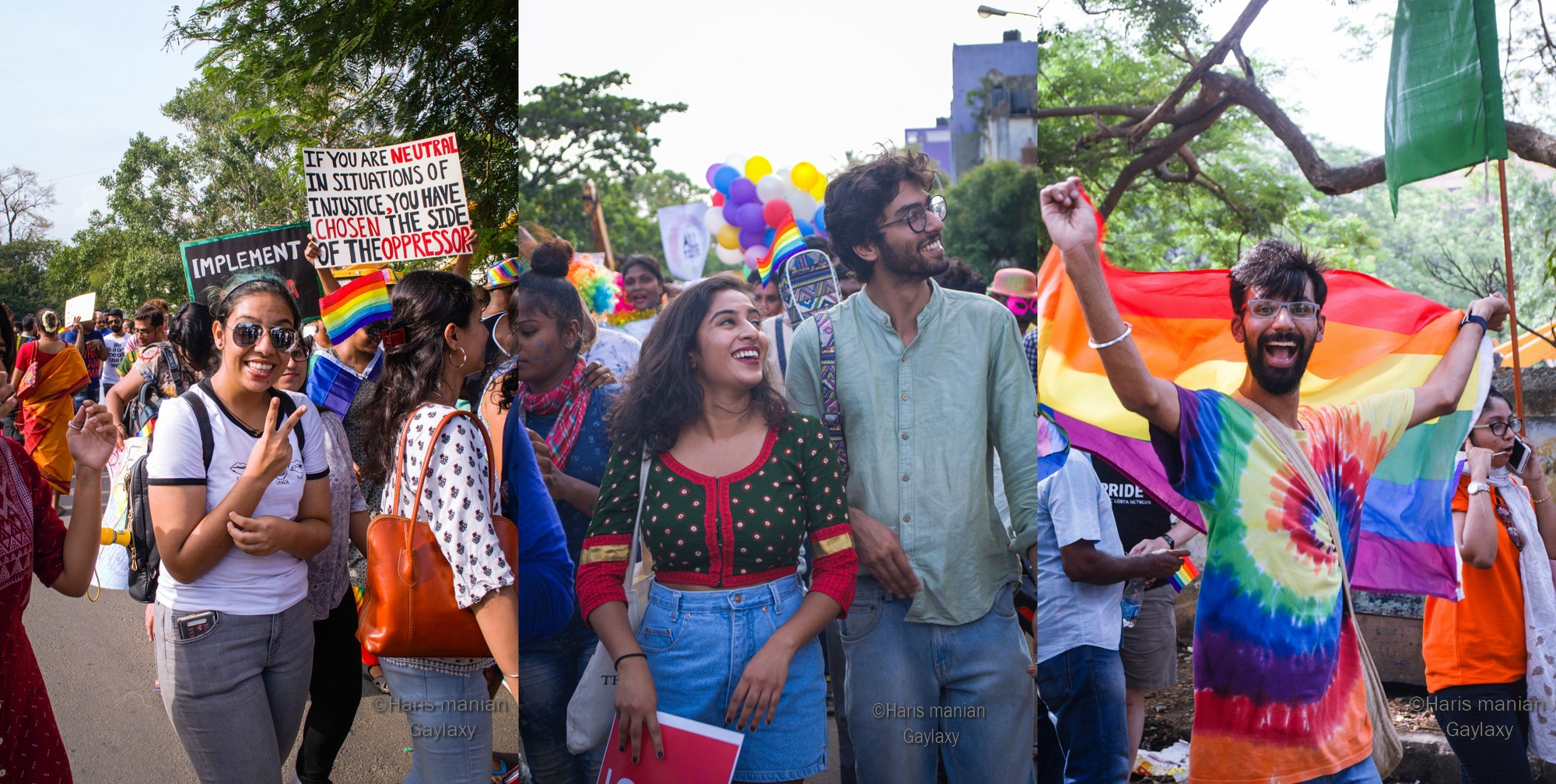 Not to mention the selfies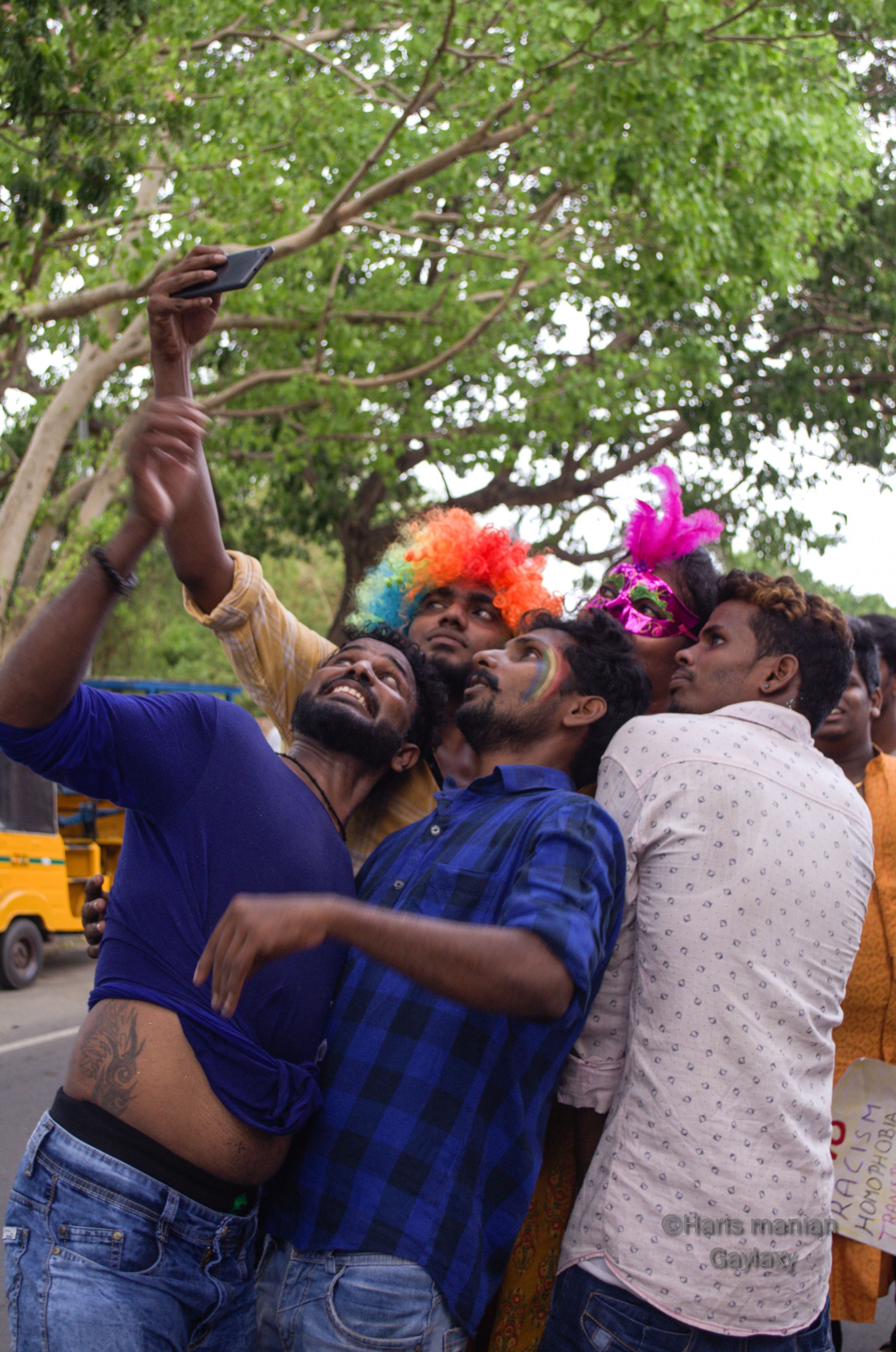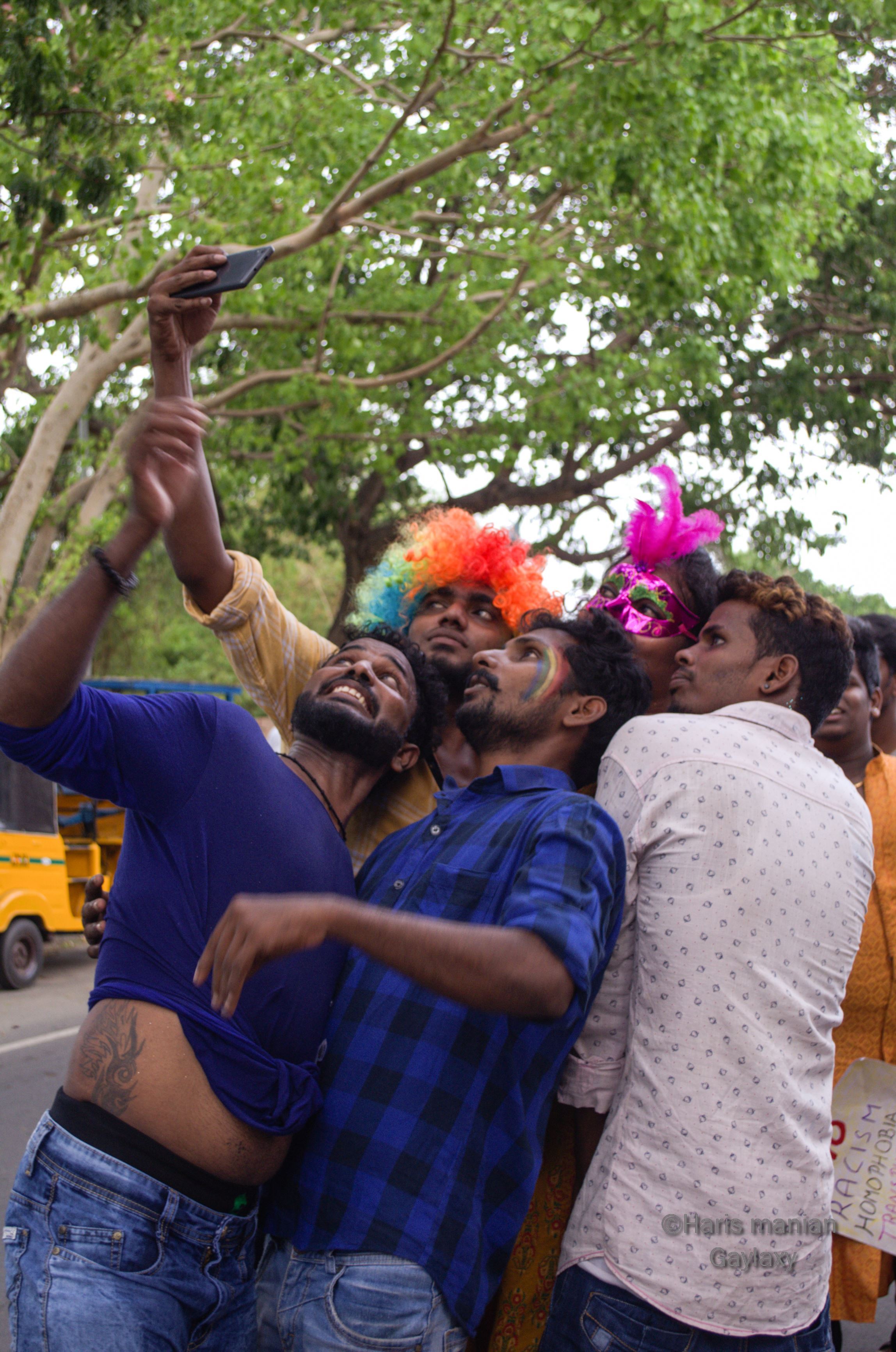 There was some heavy beat dancing too.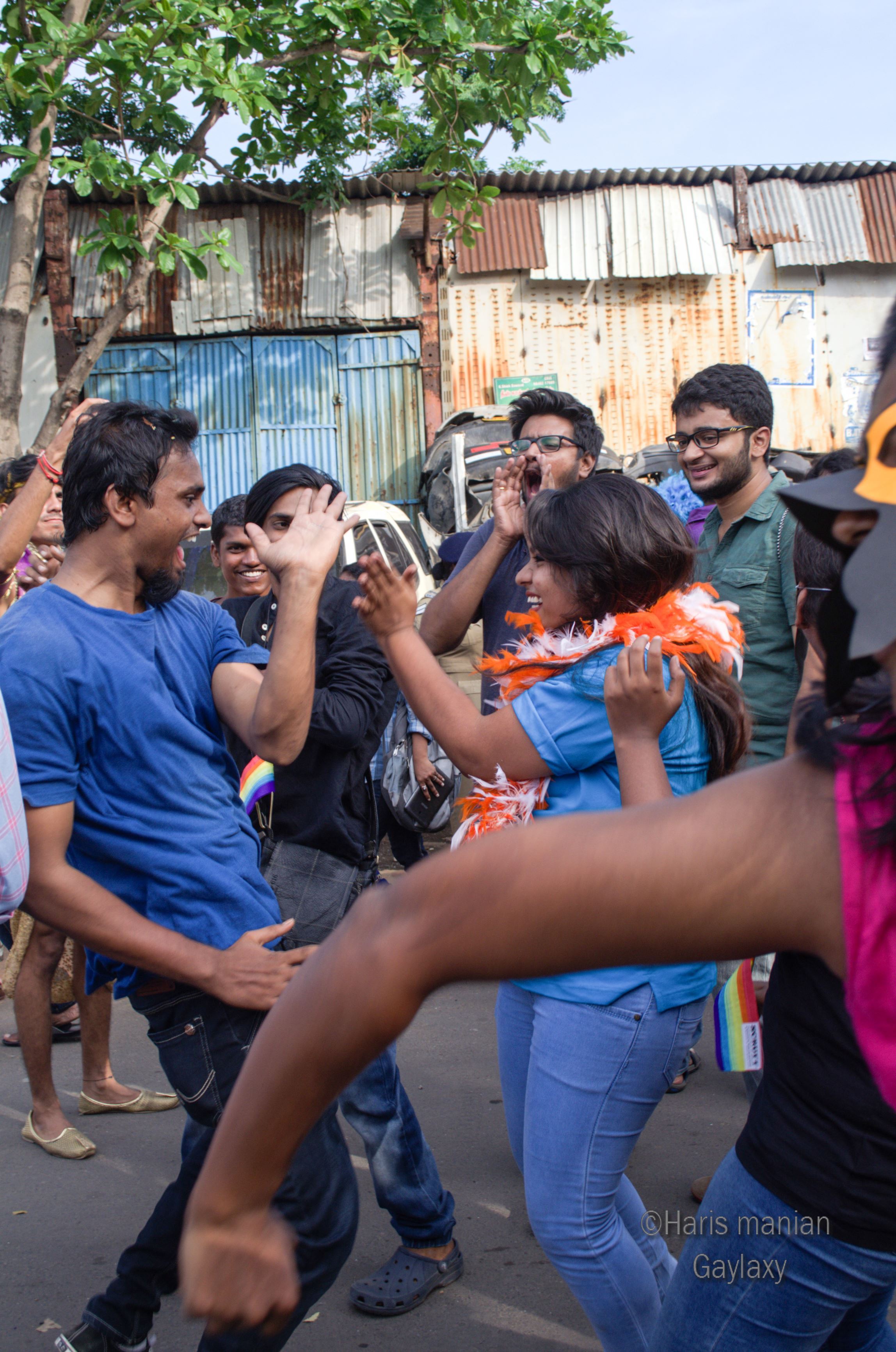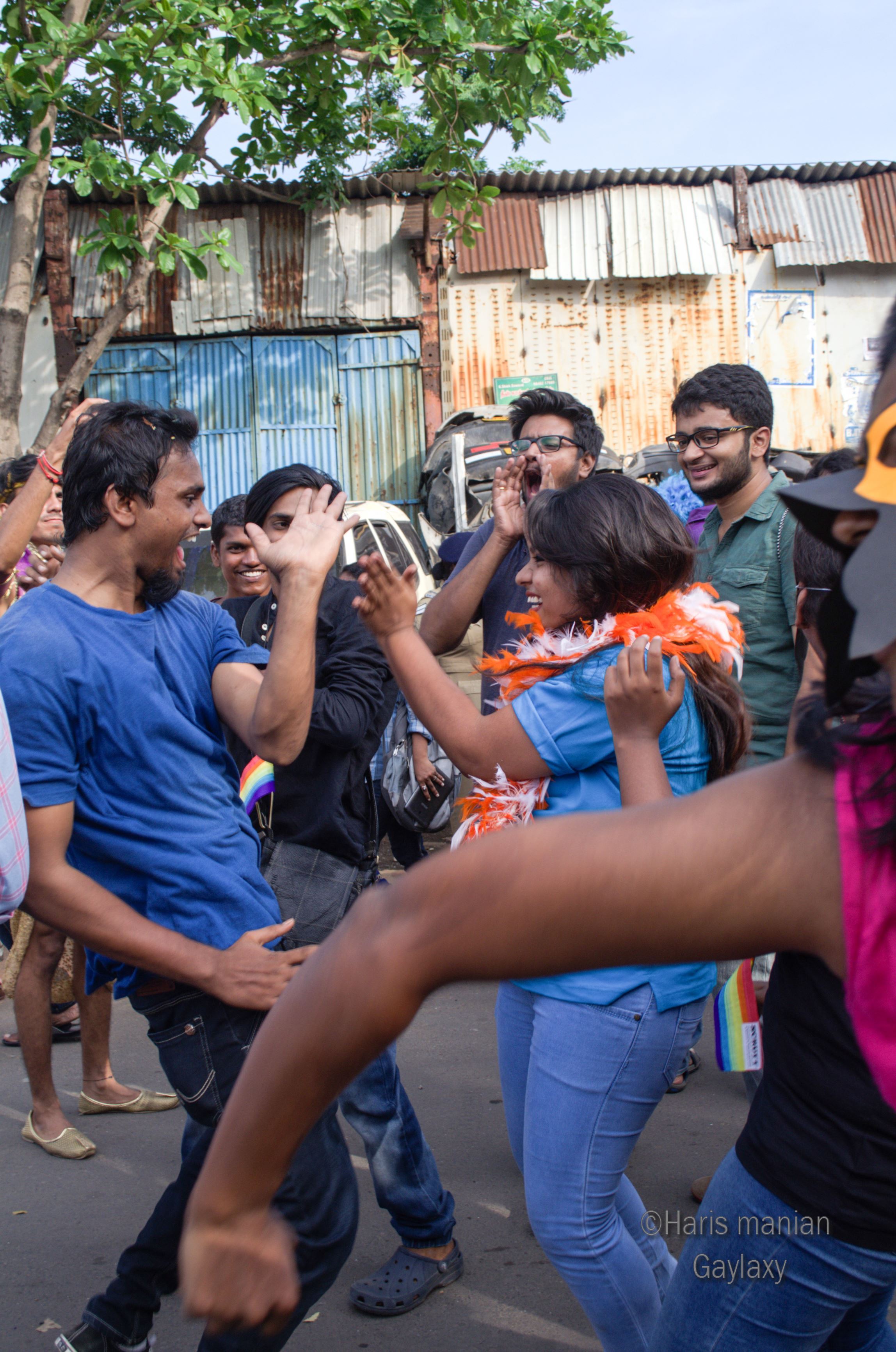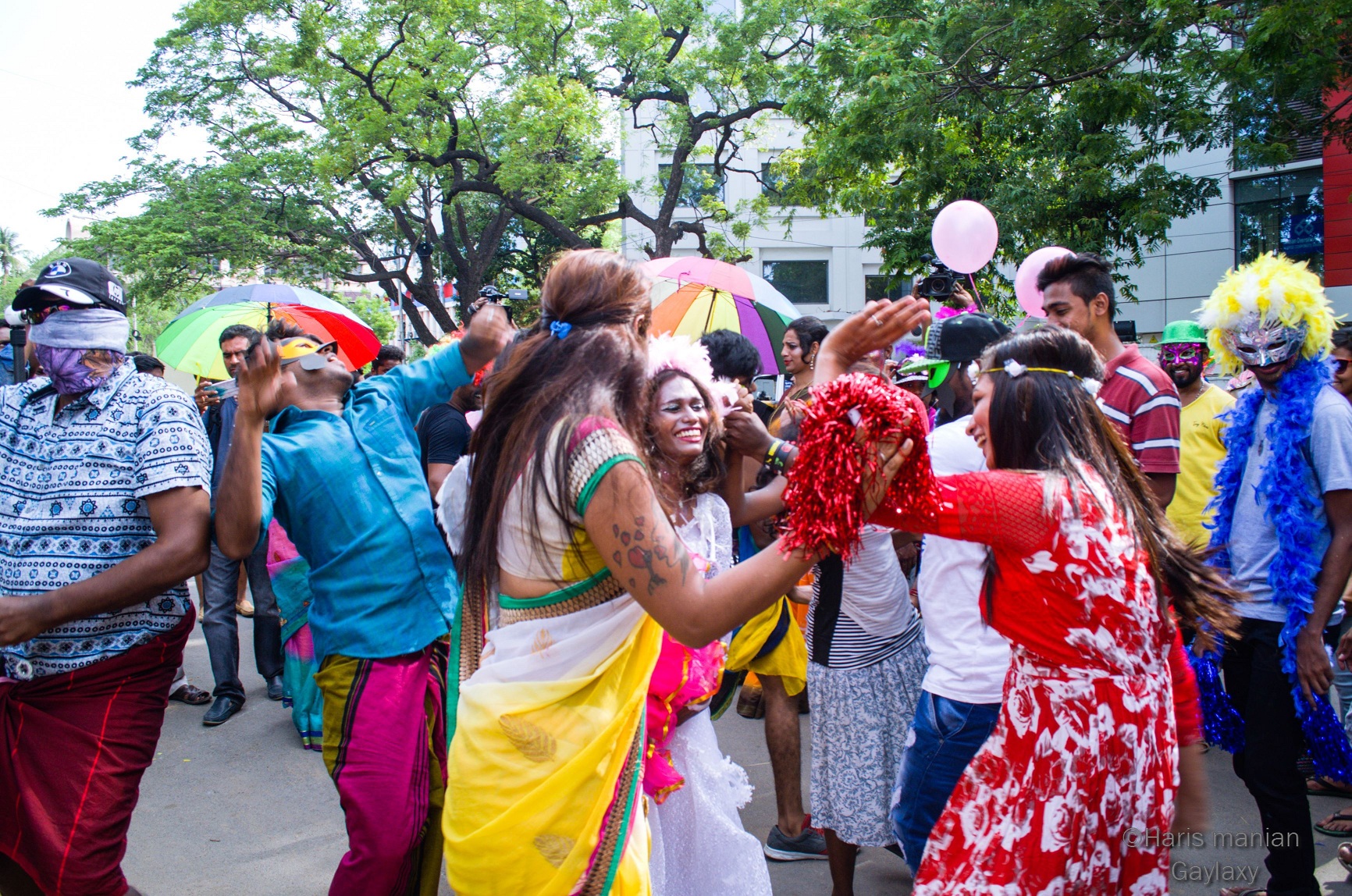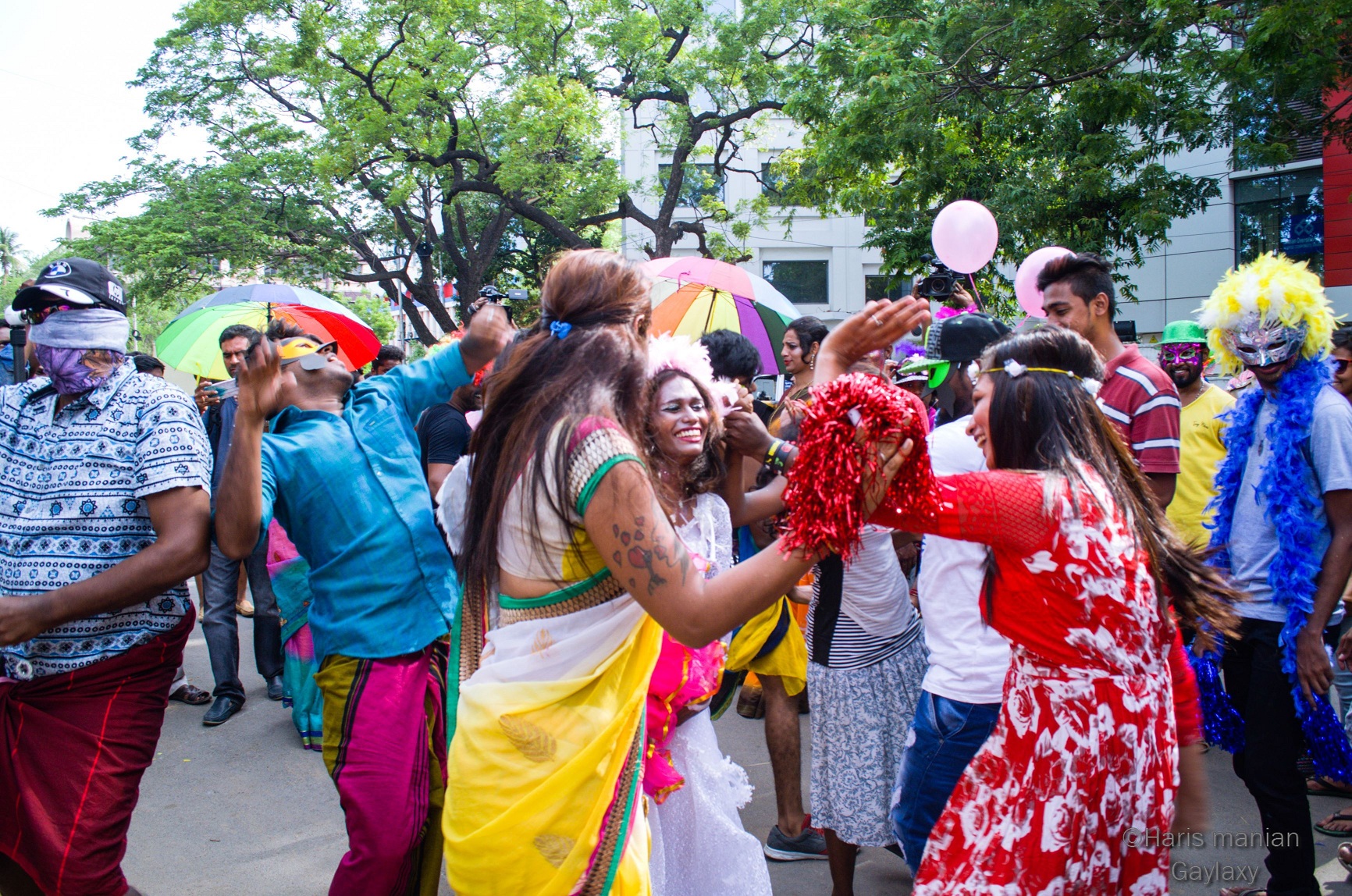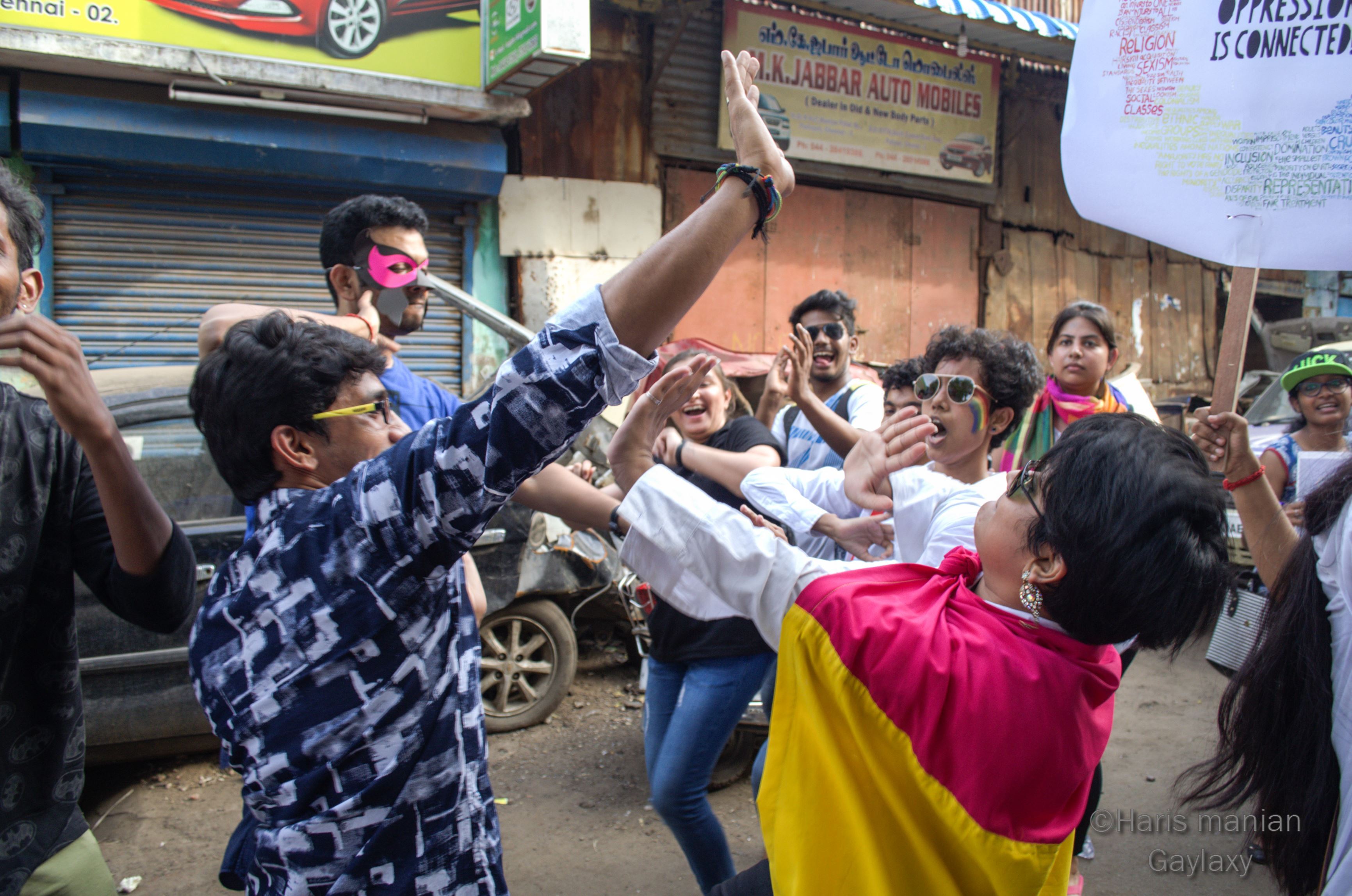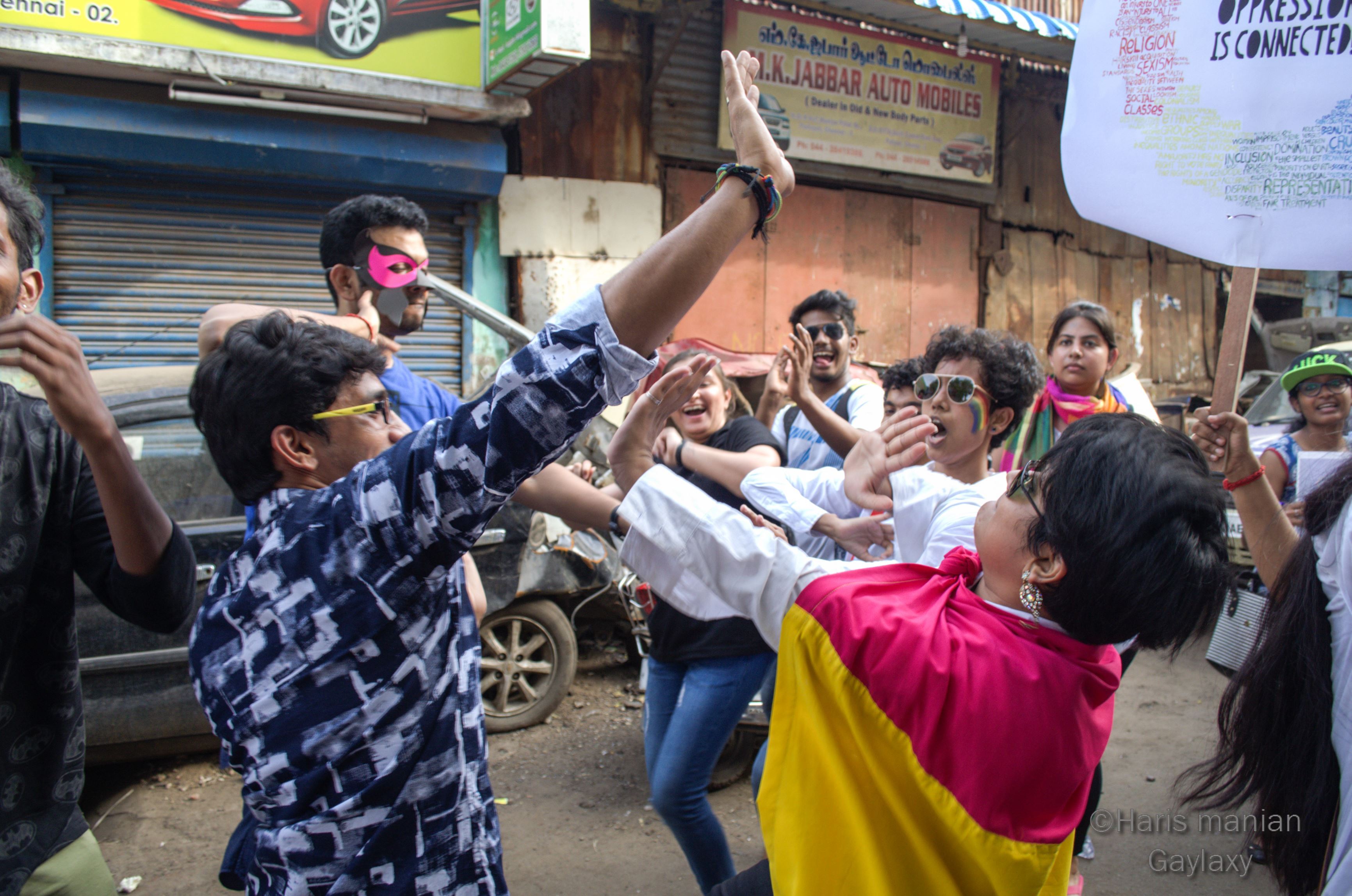 And a lot of political posters as well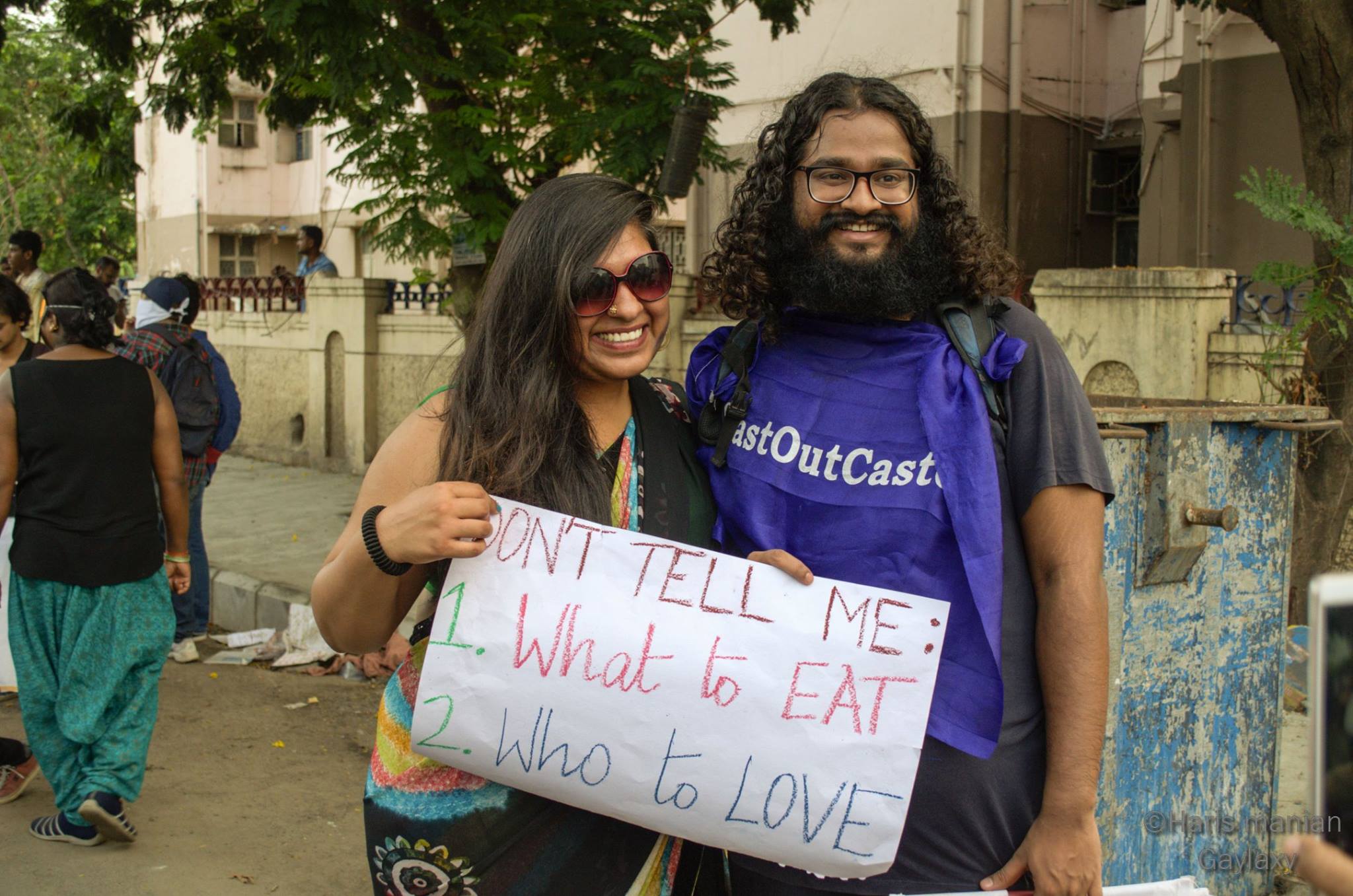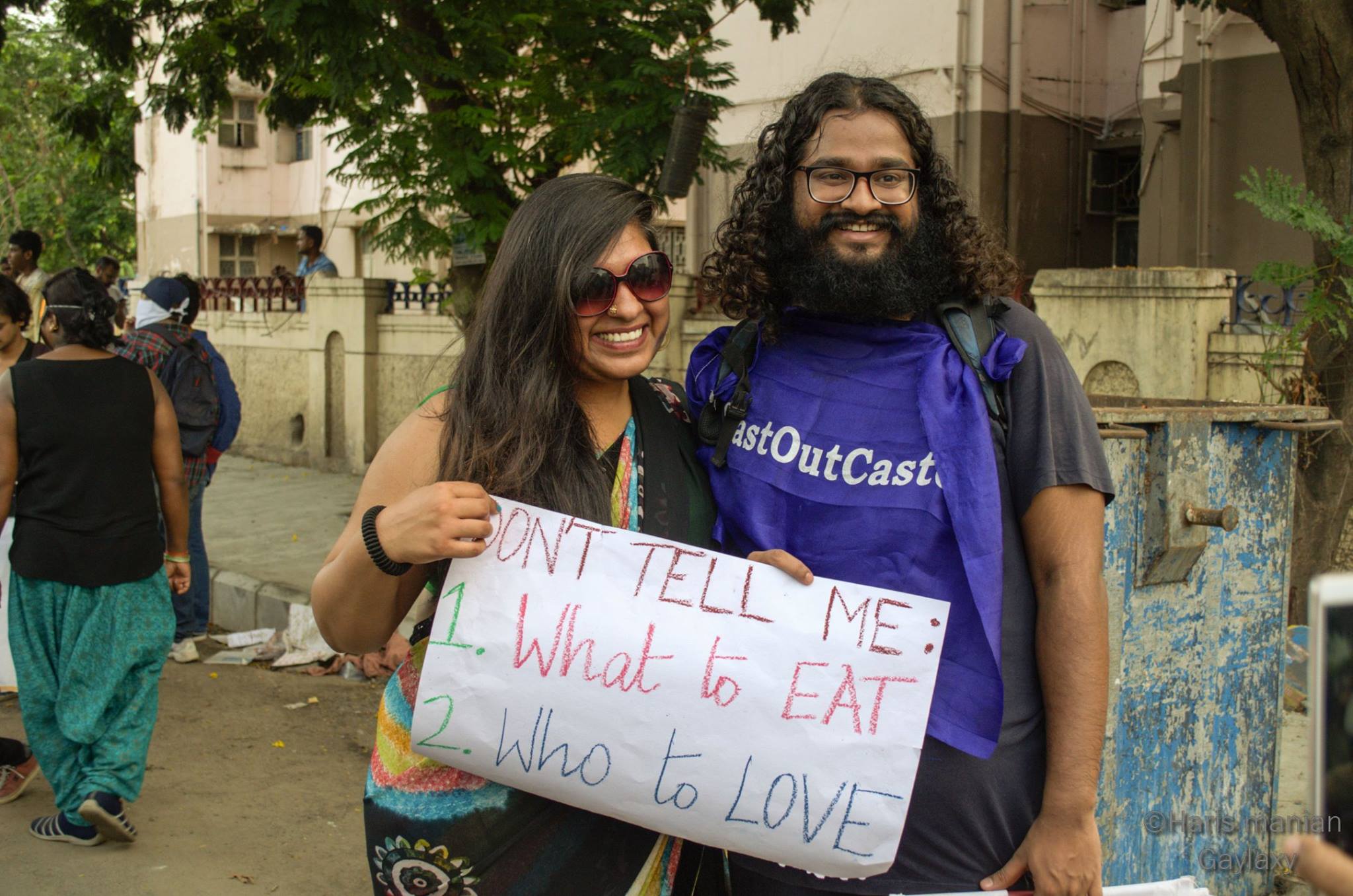 The pride march was in stark contrast to the marching path which is a slum near Rajarathinam Stadium in Chennai. Although the innocent children were much too happy to be part of all this colourful dancing parade, the elders watched from their windows and homes.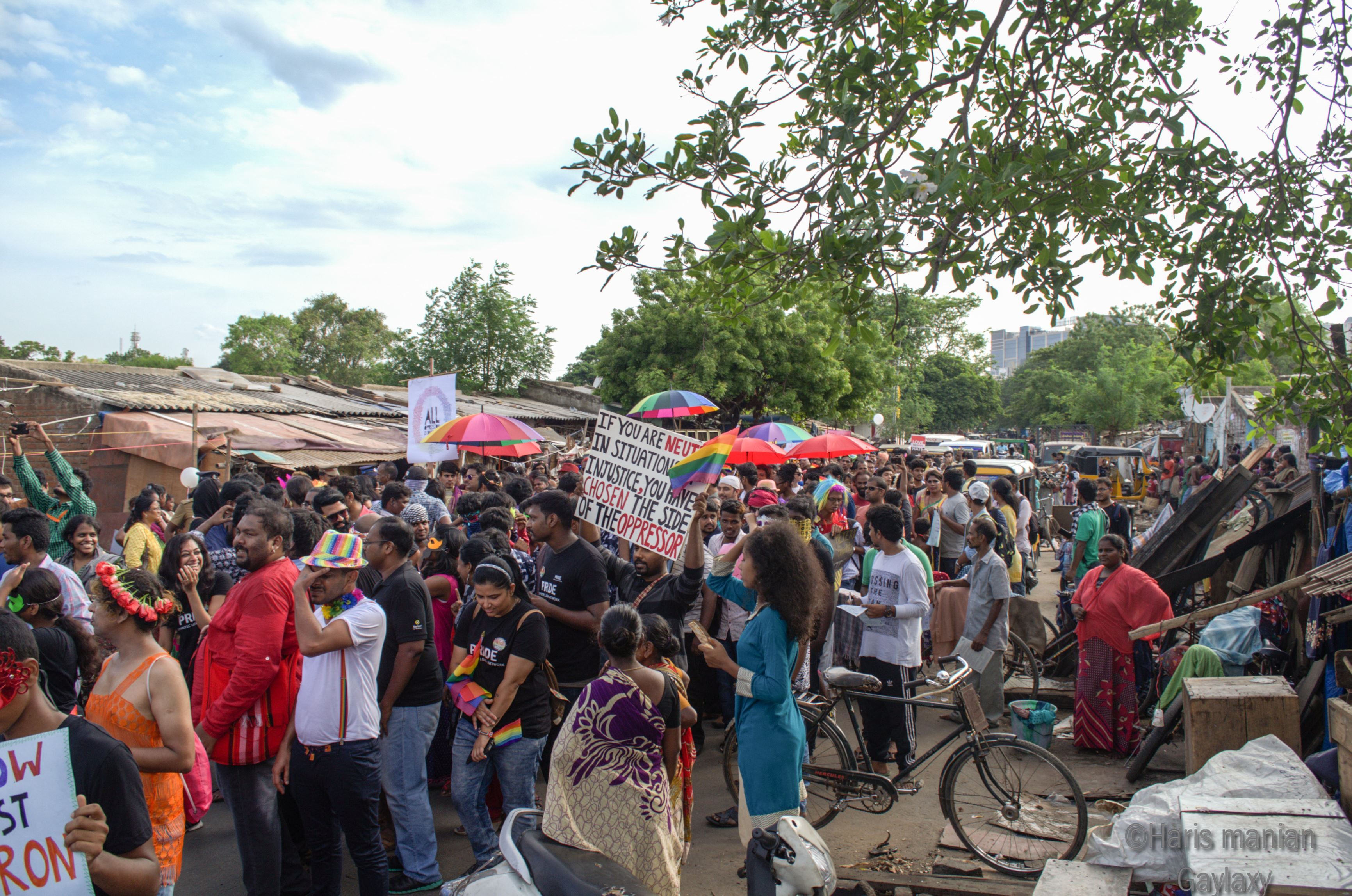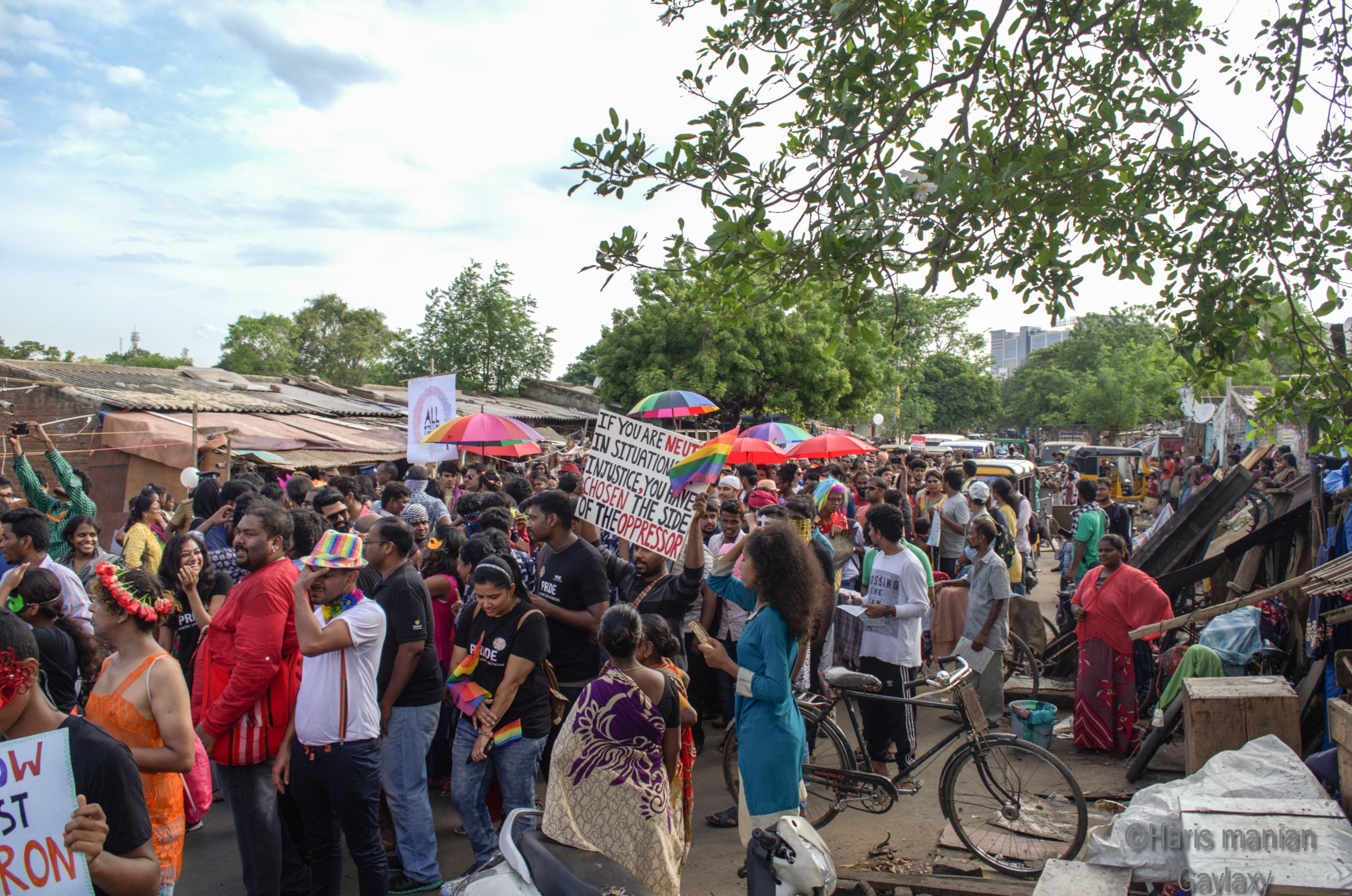 The march came to an end with demands to the govt to repeal sec 377