I watch the trailer of Sisak once again before making the call to interview the director and it is still playing in my mind as I write this. The trailer is truthful to the title, which in Urdu means "The cry that's held within the chest", as it lays bare one of the least explored world of gay cruising in the local trains of Mumbai, and along with it, human emotions and the fragility of gay love in present days' society.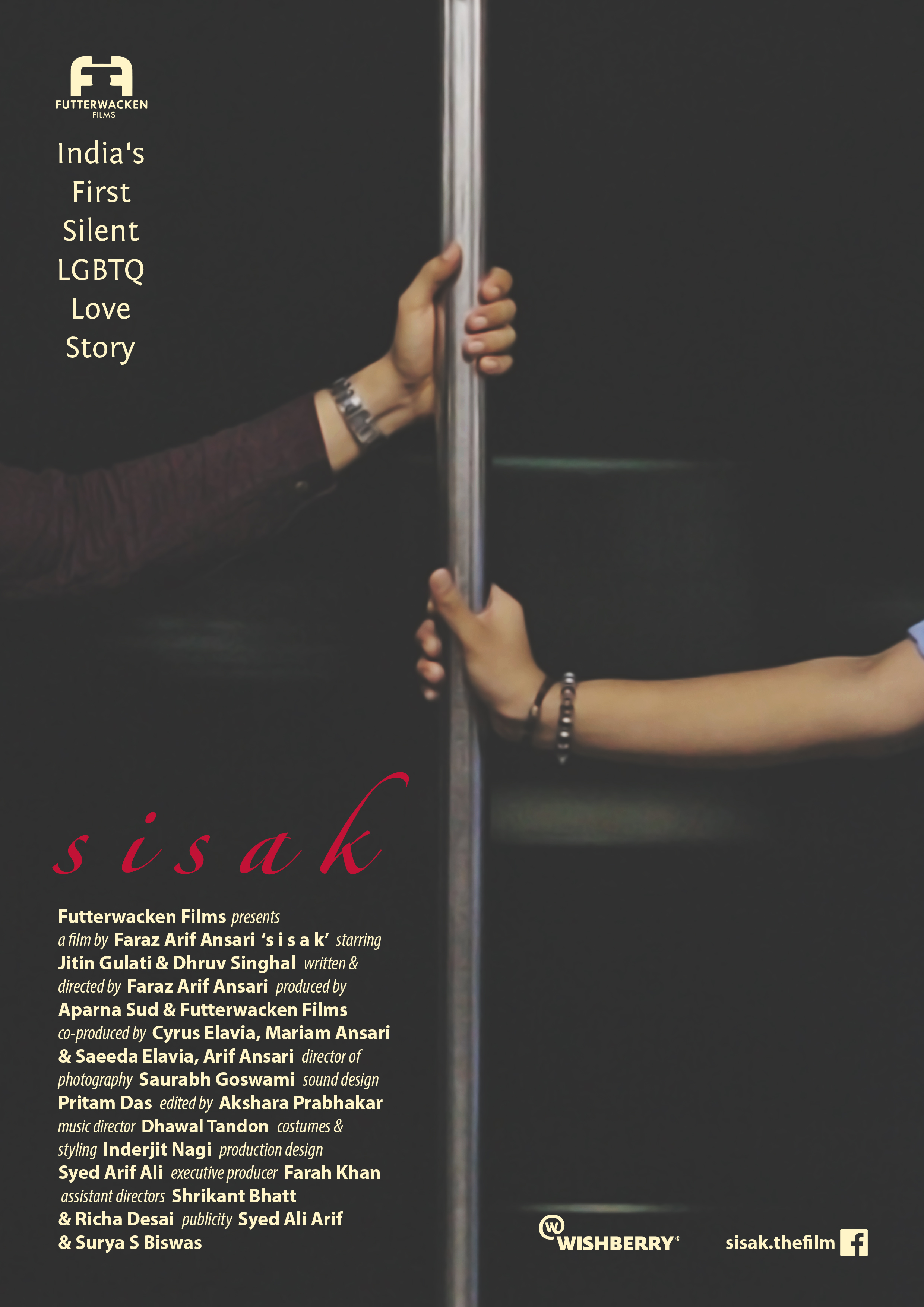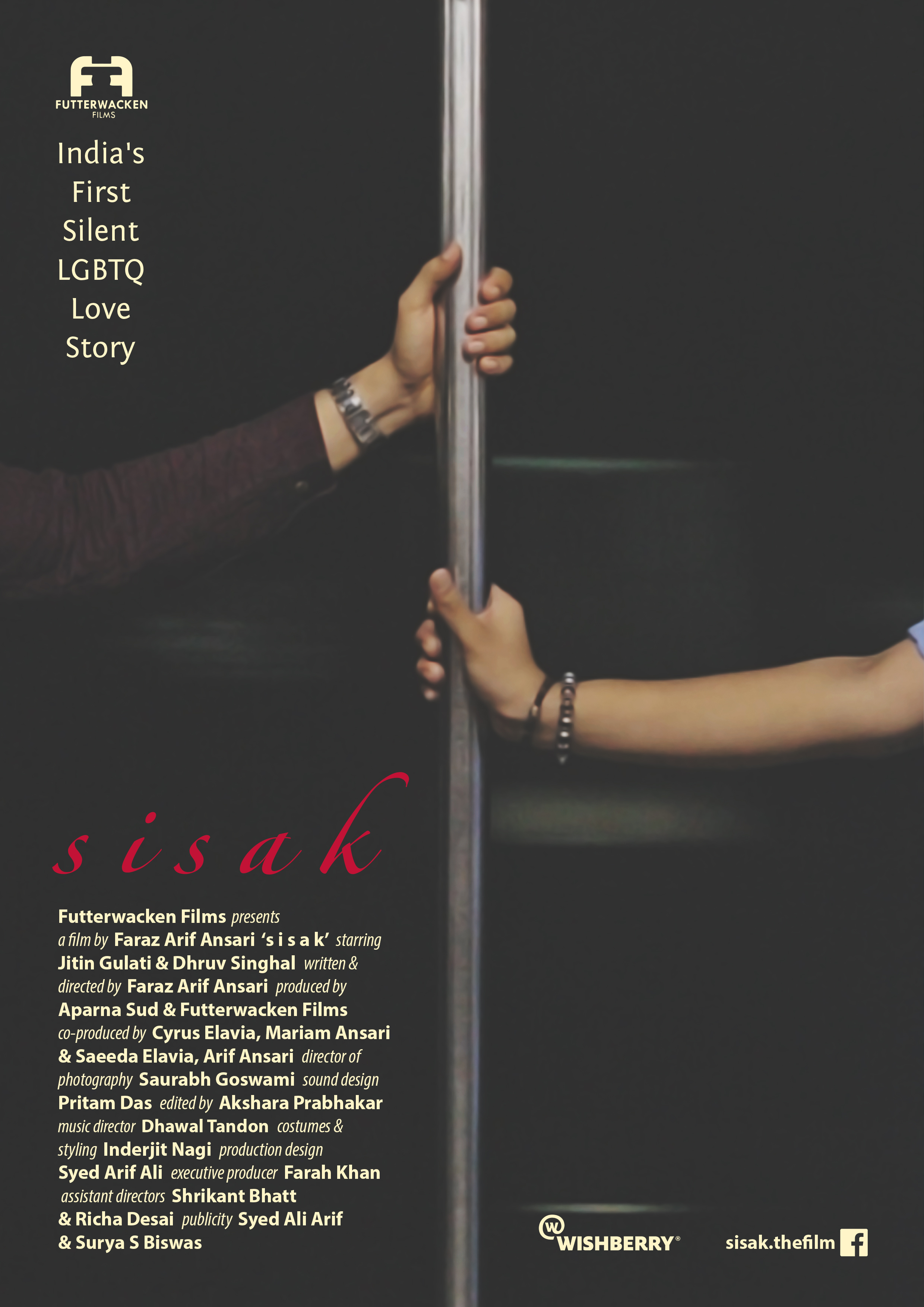 "I grew up in a very cosmopolitan setup and my family celebrates all festivals regardless of religion, and I used to put up plays for every Diwali when family and friends would visit us. I remember when I was four, One of my Aunt asked me what I wanted to become and I said that I wanted to grow big and tell stories, and I want others to act them out like how I used to, and she said, 'Oh you want to make others act in your stories, so you wanna make movies!' And something in me clicked. Looking back, I guess I realized my calling at a very young age!" laughs Faraz, who is apparently not new to Bollywood or production. His expertise comes from the experience of directing/ choreographing/ producing musicals for schools all over the United States of America during and after his Higher Education.
When Faraz made his first script of Ravivaar, a political satire feature film for bollywood with a homosexual protagonist and took it to production houses and actors, he got rejected and told how it's not possible for any of them to take up the project since it would be fatal for their careers and possibly his own. It was just too much noise that he decided to make a short film that is just silent, for it is most eloquent than any word.
Having worked all by himself in his projects, making Sisak was no walk in the park for Faraz despite his Bollywood experiences. "Movies are a very powerful storytelling tool and one of the biggest medium to reach out to the masses today, and for me, film making is a huge responsibility for it has the power to shape a society's mindset. It's quite liberating at the end of every project to realize that I've put out something worthwhile. I take the whole process very seriously and it took a while for me to realize that I cannot do this all on my own and that I should believe in my team. And I did! From that moment, it has been just like magic. They are the best in what they do and am grateful to the universe for this amazing team. It was like an adventure," says Faraz, who is a fighter for what he believes in and a believer of Universe.
"Faraz is a task master! He does not look for perfection, instead he looks for all those tiny imperfections that strikes a chord and invoke an emotion in the viewer. I was sold after hearing a one liner that it's a silent romance on Bombay Trains," says one of the two main leads, Jitin Gulati. Indeed he was, he and the team had put in almost 6 months of preparation before actually starting the shoot. The trailer speaks volumes of how much time, space and effort went into the preparation since they had only get 3-4 hours a day roughly for three days for filming.
For the team, the biggest challenge was that since they could not afford to pay for the permission to shoot in the trains, they had to be very efficient – right from looking out for cops with code words, and RUN when they did get caught, without missing any equipment or team members. And everything had to be done within three days, since they could not afford the equipment's rent even for one more day. In fact the team prepped so well and worked like a well oiled machine, they finished shooting in just two days. The effort was not just from the crew but also from the family members, for everyone in the team talks about the loads of home made sandwiches and bottles of Glucon-D prepared by Faraz's mom which kept them going.
Talking to the Assistant Directors Richa and Shrikant, it gets clear how the notion of Sisak is the stark opposite of how it was made – a series of blink and miss horrors and comedy. "A lady, who was with her husband watched us until she had to leave, told us how amused and impressed she was with the fact that we were doing what we wanted to, I guess the boldness of it struck a chord with her. And I guess the madness as a team we bring to space and work collectively, is unmissable. We completed our shoot a day early; when it began we all had our concerns and worries and it was over in a breeze. It was exactly as this is and even if we drew attention from the crowd, and much to generalization of expected people's reactions, we met with a very non-interfering and easy crowd; which was one of the blessings," says Richa.
For the two main actors, who are heterosexuals themselves, it was a completely different story, They've had to not only understand about how cruising works, but also had to bring it out in their emotions and action from what they heard and learnt from the crew and LGBTQ members during their intense workshops. The team members not only had to shoot and lookout for cops, but also form a human wall so the actors can change dresses between shots. Both the actors had one thing in common – they wanted to not just do justice, but to actually DO their part well so they dont misrepresent the community and its emotions. They were so into the characters that sometimes Jitin would actually forget to get back to reality after the "CUT" and miss the train.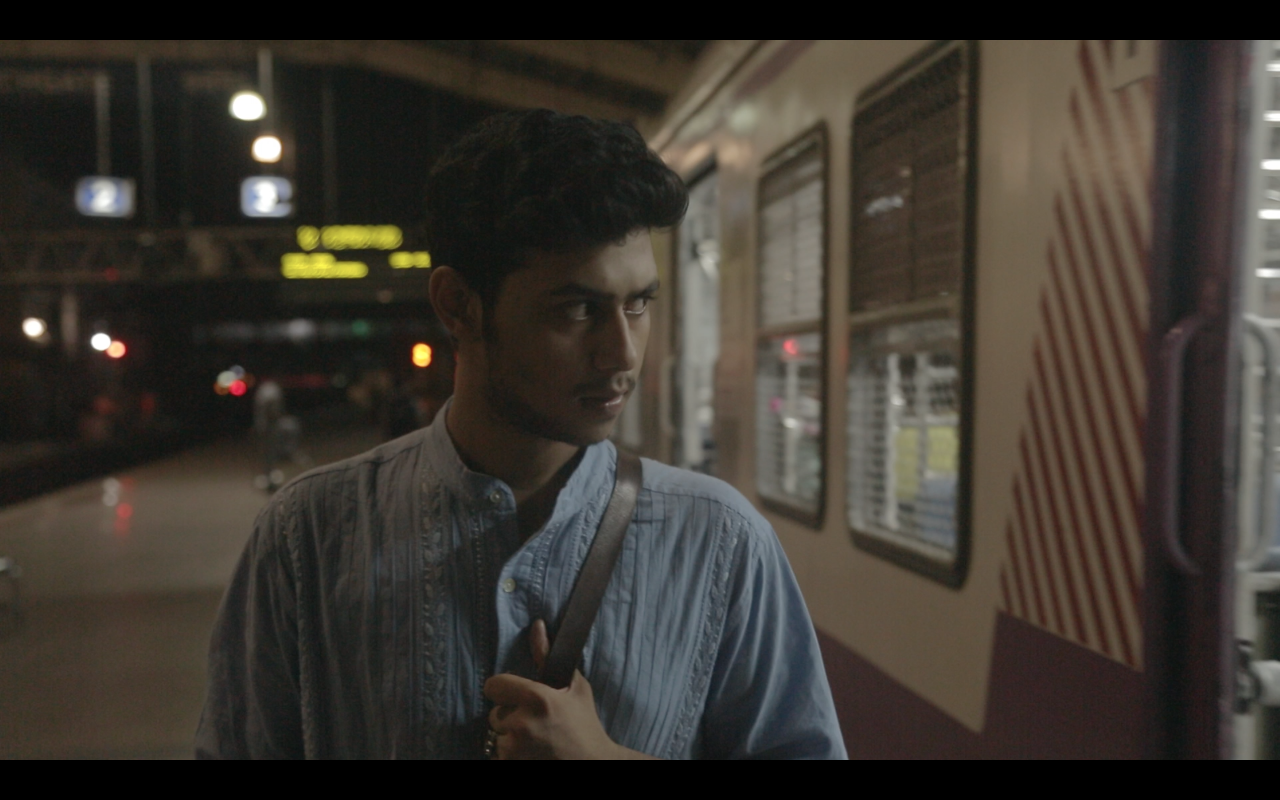 The teaser, released in August, itself had a wonderful response and they could reach the crowdfunding goal in just 7 days through a campaign with WishBerry. Now the expectation is too high for the film's release. "It is quite frankly very overwhelming and humbling. The post production is almost over and it's expected to be premiered at Cannes Film Festival, God willing," says Faraz, who is very forthright about the response the trailer has been getting – which is exploding everyday, and that every day he gets more than 30 messages in social media and other platforms from people praising the trailer and expecting for the film's release.
Asked about his future plans, he tells he wants to make Sisak into a full length feature film named "Sifar", which means "Nothingness" or "Void". And to hopefully get Ranbir Kapoor as a lead, for which the community would be quite thankful to the director since it's been a long time fantasy for so many.
I watch the trailer once again, The noisy train with a soft melodic background score, a closer look into two people and their restlessness, the fleeting glances, the anxious passing by, the silent cries, the irresistible attraction towards each other!! They are so lonely, aching to love, helplessly falling in love. They so badly want to touch, to talk, but they aren't allowed to, so they wont! I want the trailer to never end, but it does and I realize how aptly the whole thing has come together. The symbolism is so hard to miss. The noisy environment of railway station for the society, and the almost empty compartments reflects their life of how lonely they are and then the inability to express love sets in. It's a slap across the face, which brings us to the realization not only of what we are denied but also of what we've lost while we are so busy with our online friends and instant hookups.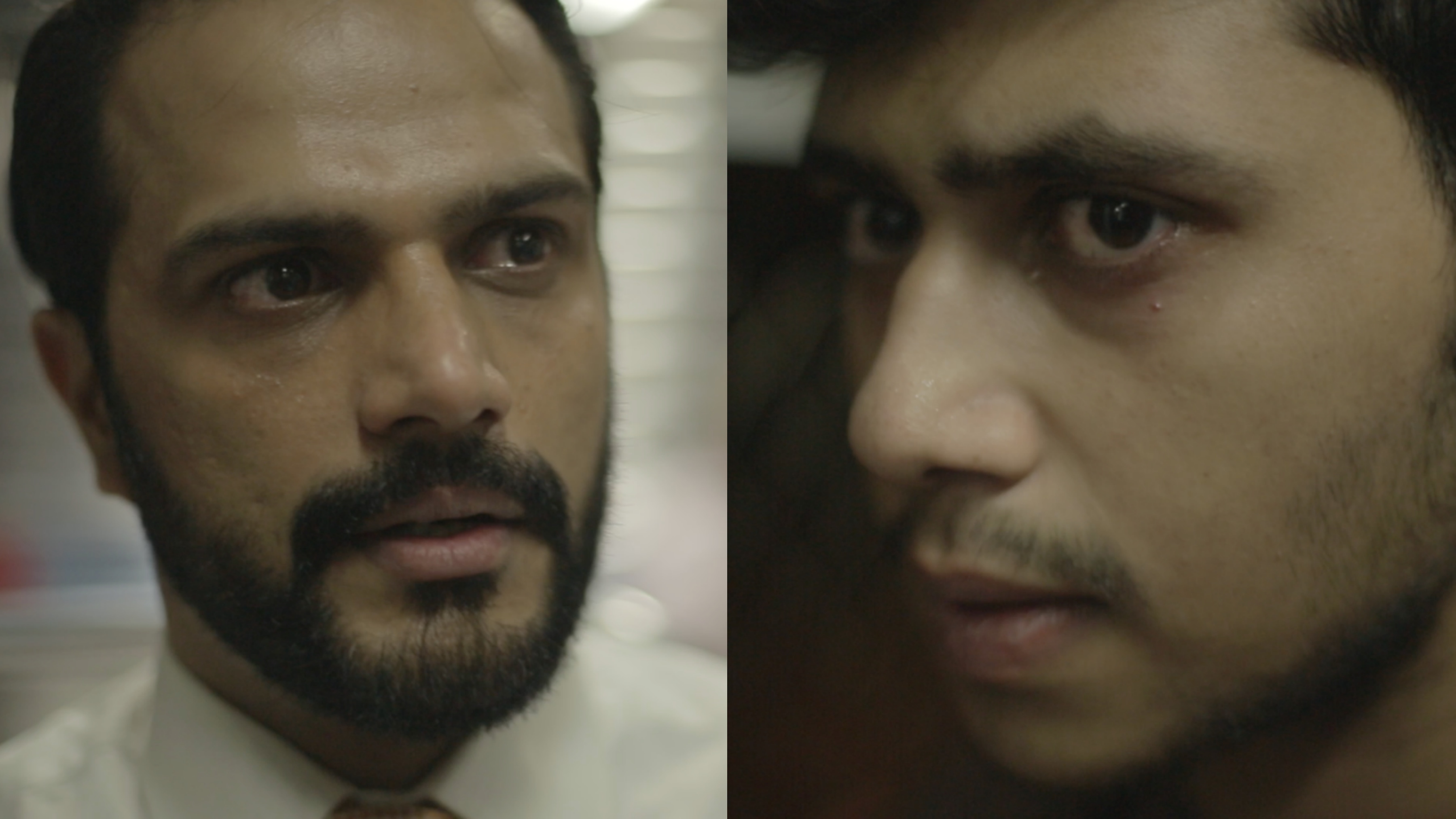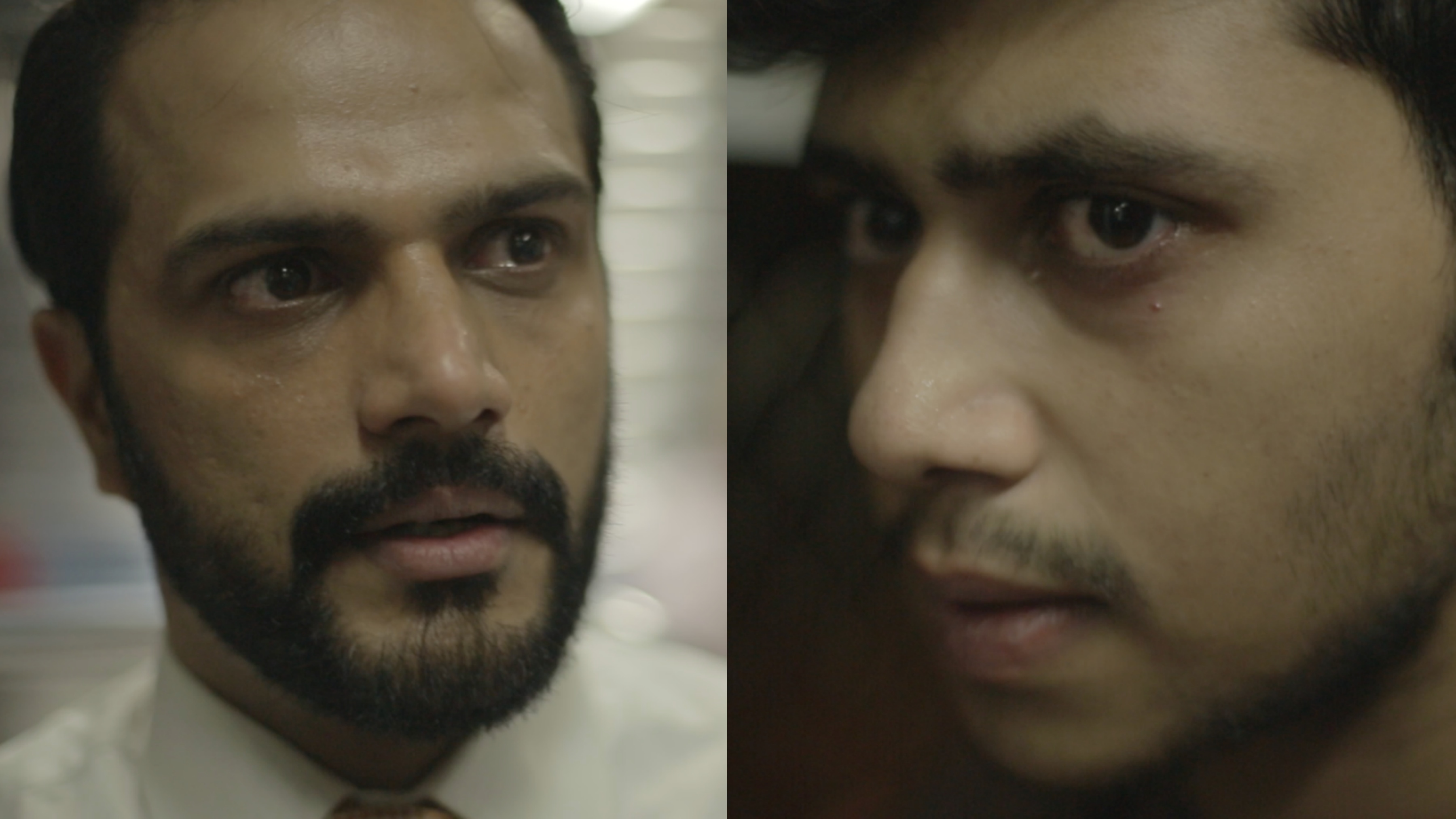 I cannot wait to watch the entire film and it certainly raises the bar for other LGBTQ Films. The film is an insurgency against the film industry's homophobia. For me, it's more than that, it's an amalgamation, a celebration of moments and a reminder of how vulnerable and fleeting of an emotion love is, regardless of gender and sexuality, and how it can hit anyone at the unlikeliest of times and spaces.
This is going to tug at all the heart strings left in you and make you cry. You are going to want to fall in love. Get ready, Love is coming!