The 10th edition of Bengaluru's Namma Pride and Karnataka Queer Habba was held on 26th November'2017.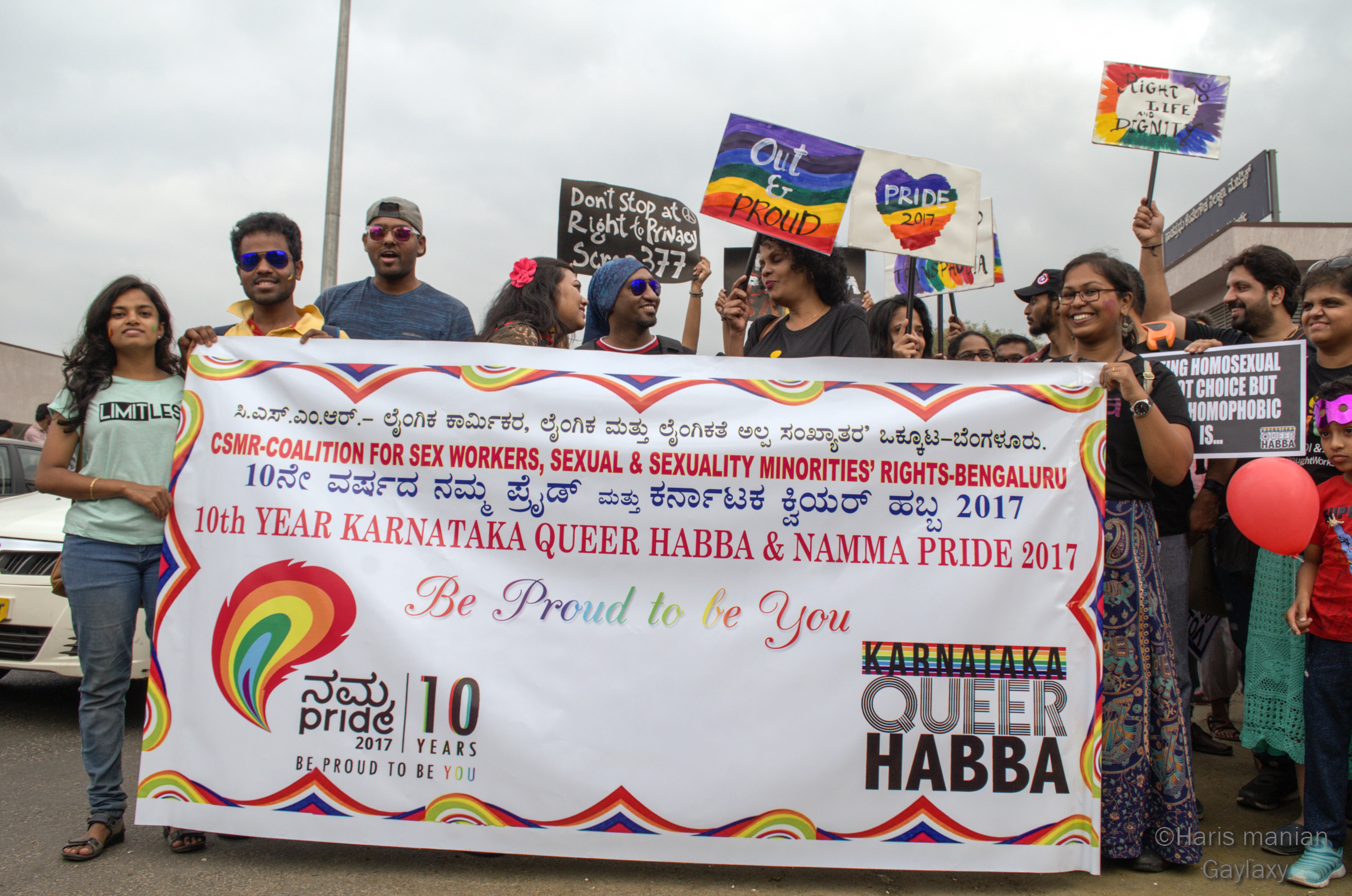 It was organized under the banner "Coalition for Sex workers, Sexual & Sexuality Minorities' Rights (CSMR) – Bengaluru" which is a coalition of many LGBTQI organizations, allied groups, collectives, activists, individuals residing in Bengaluru and across Karnataka.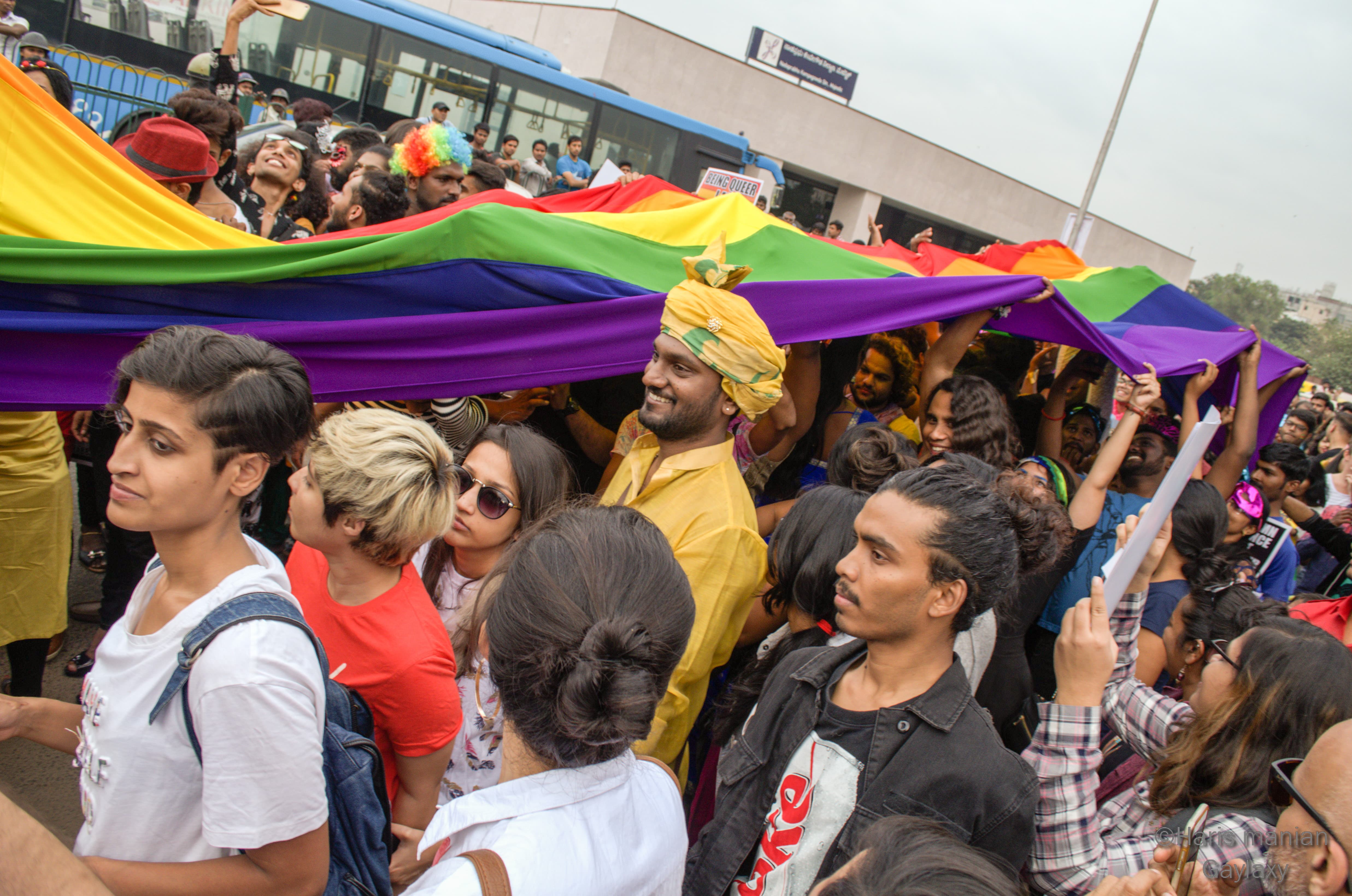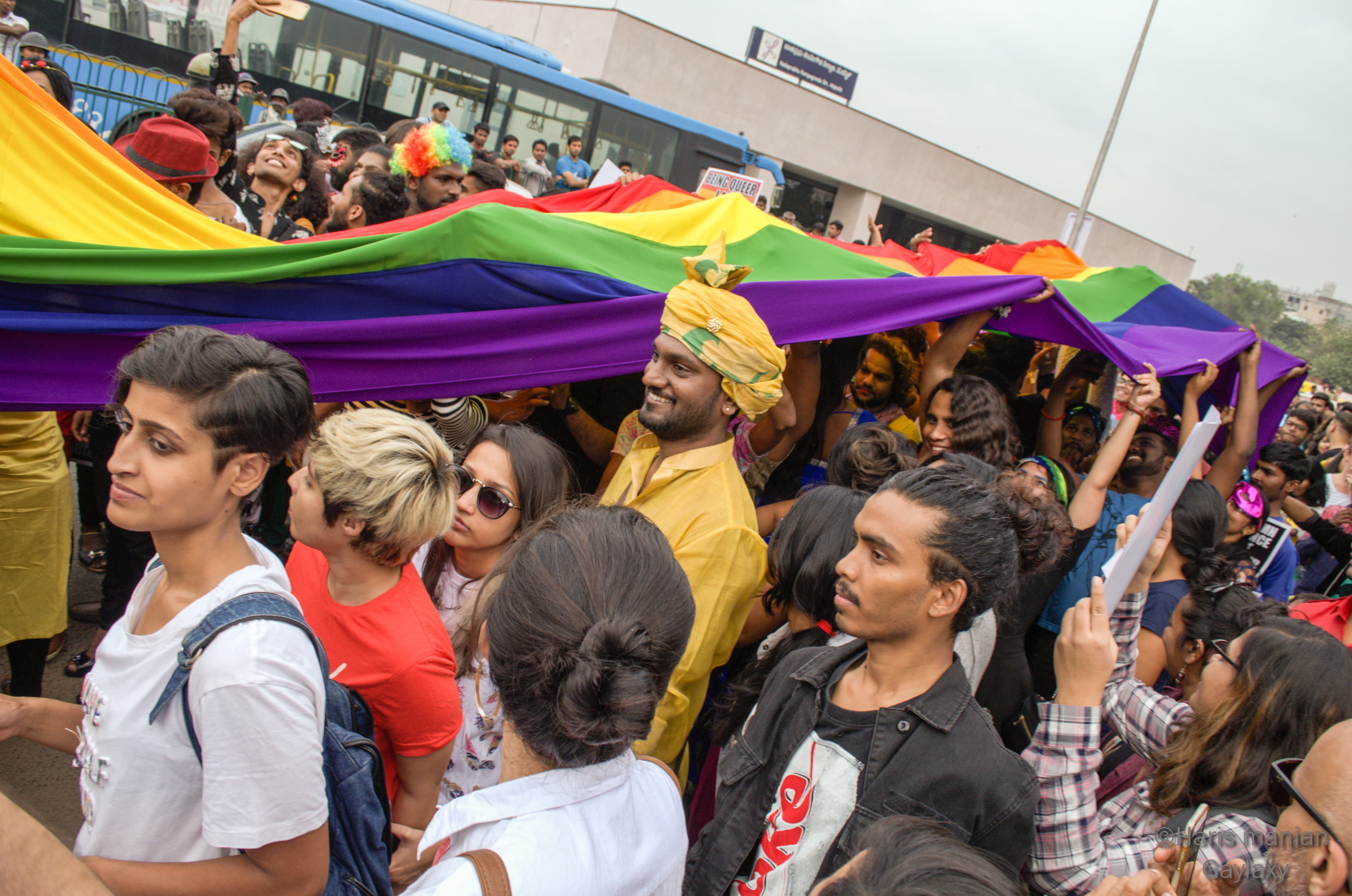 Participants were not just from Karnataka but of various states of the Country coming together to celebrate the Pride!


The Pride parade from Tulasi park to Town hall, is one of the longest pride parades in India.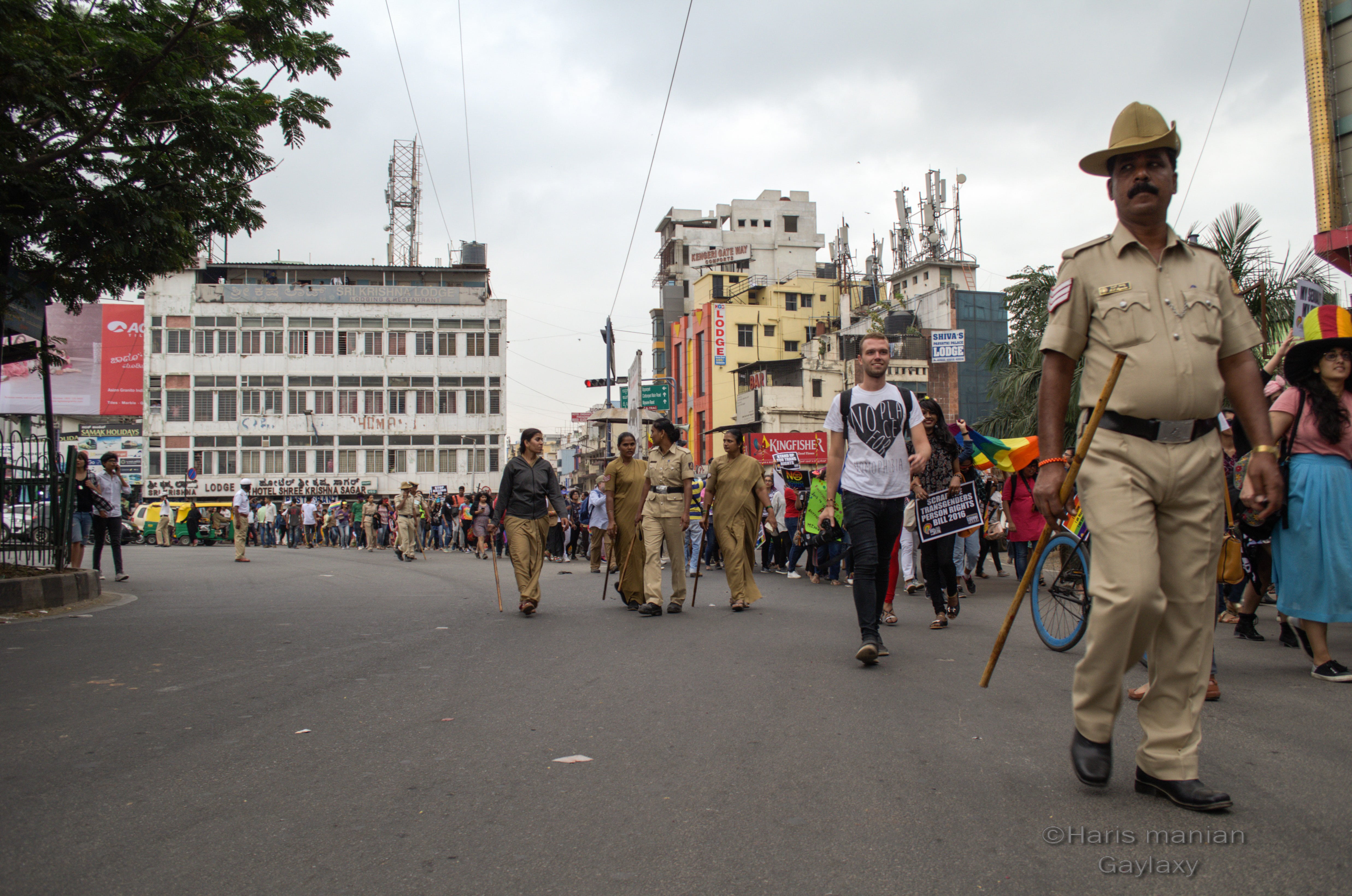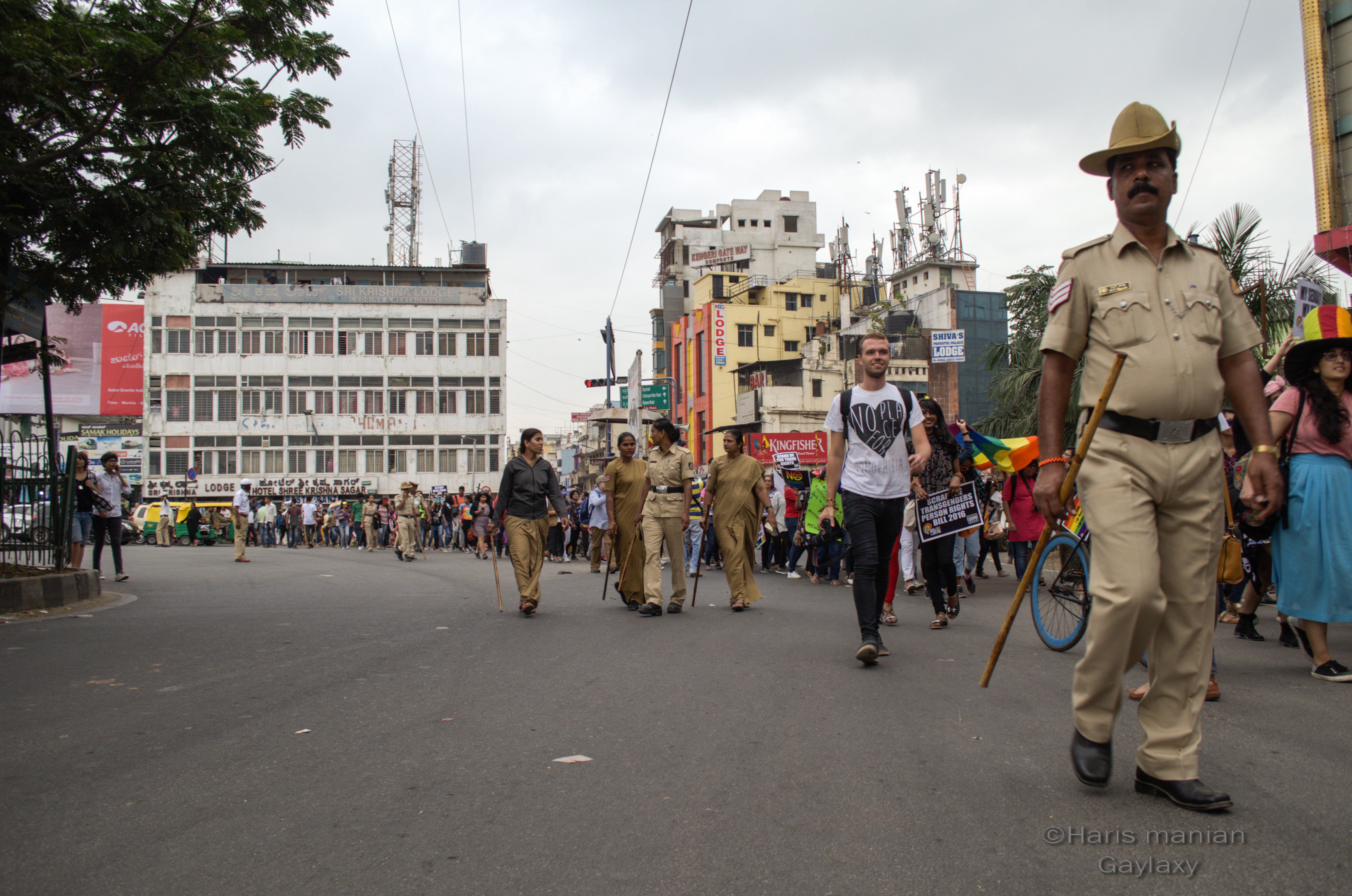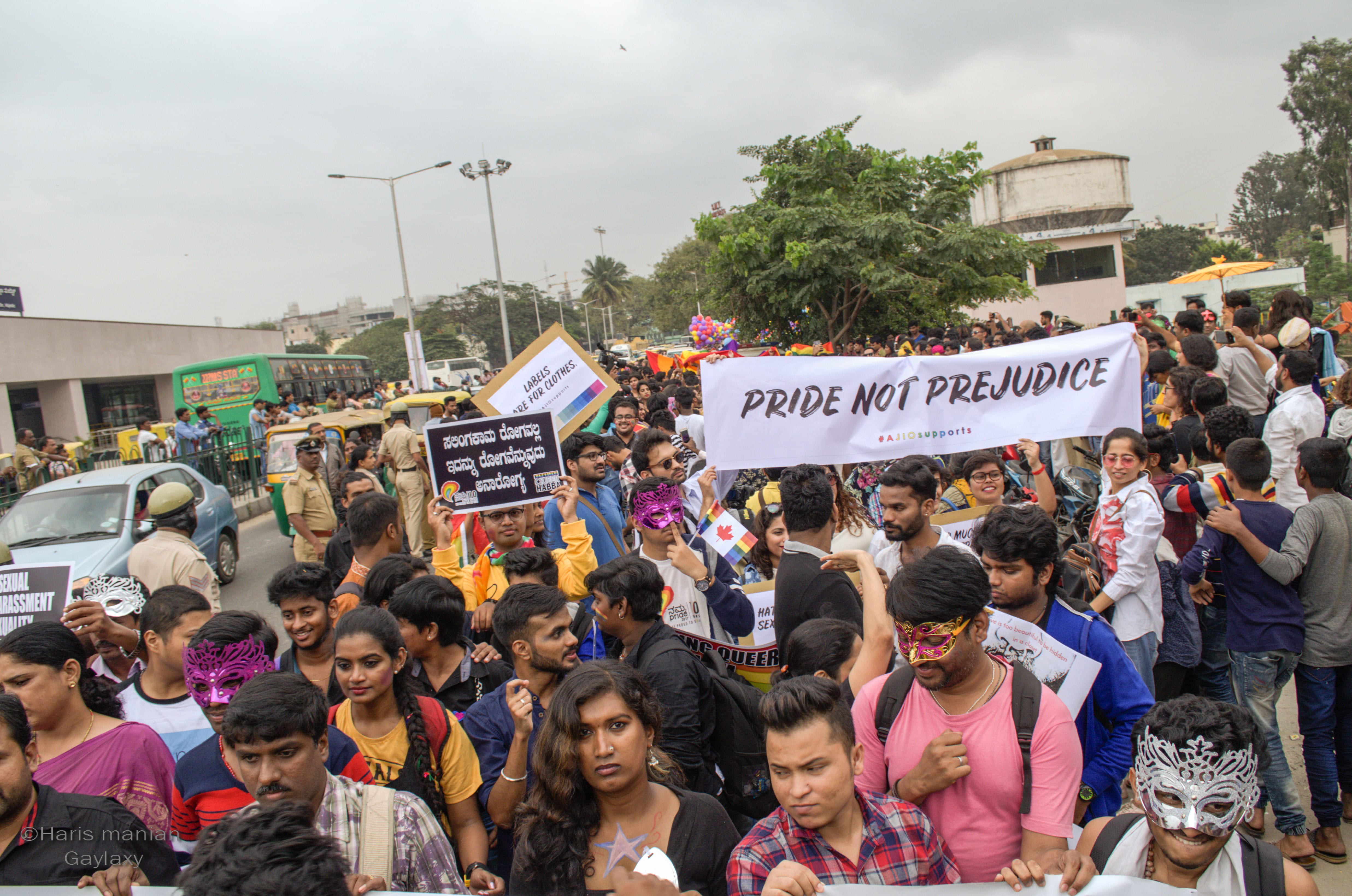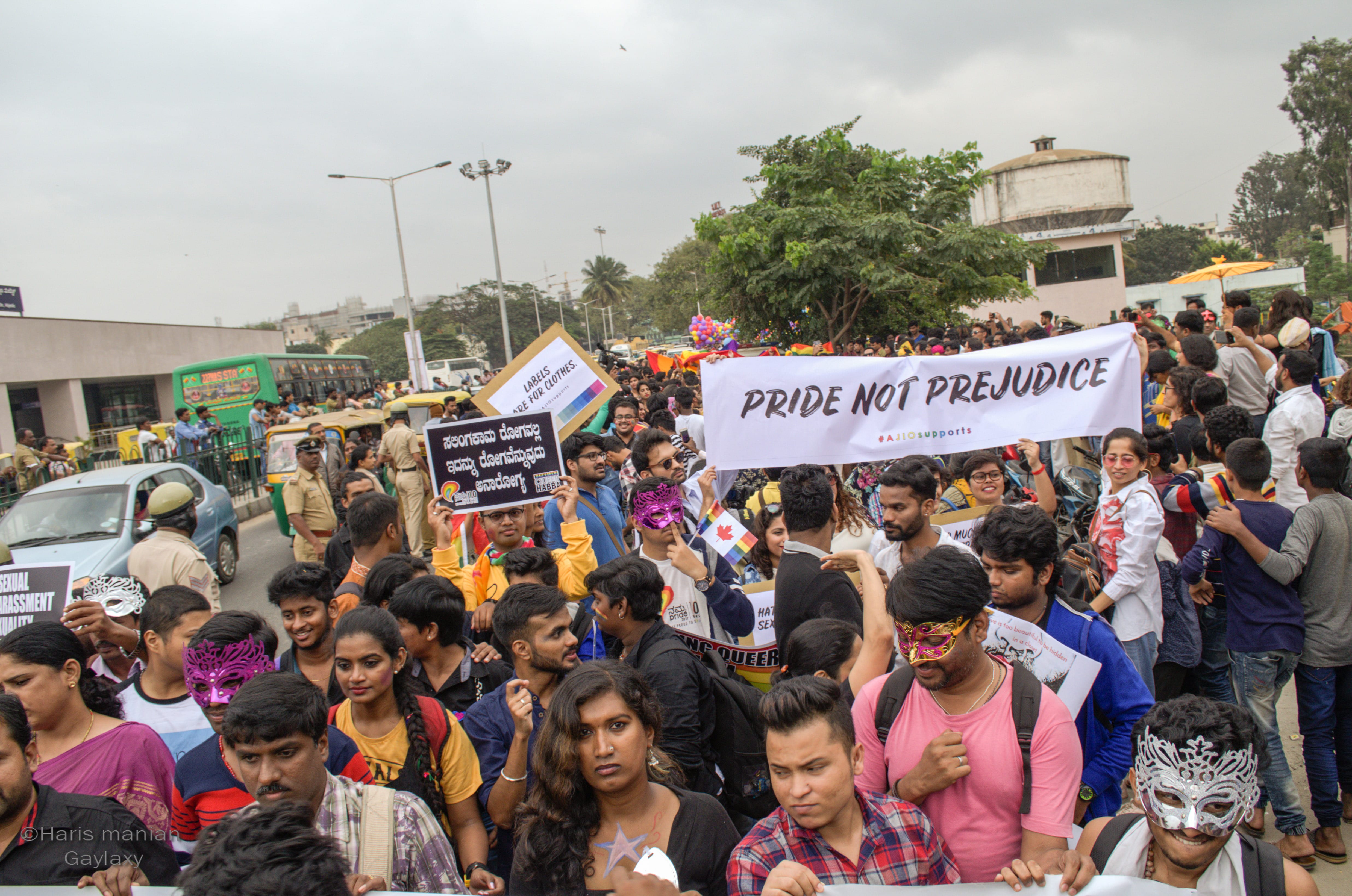 The Pride started with the Dykes on Bikes as usual.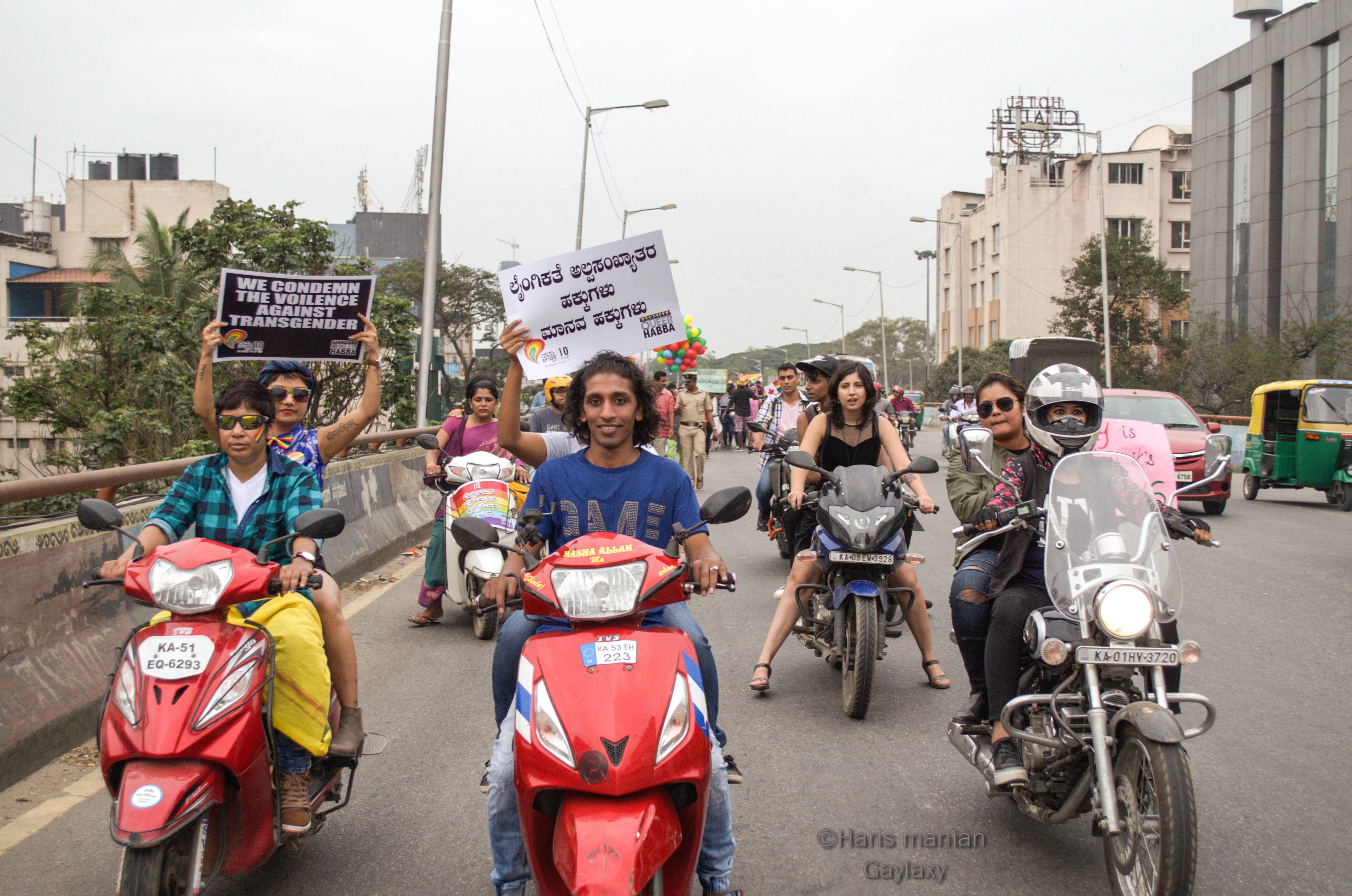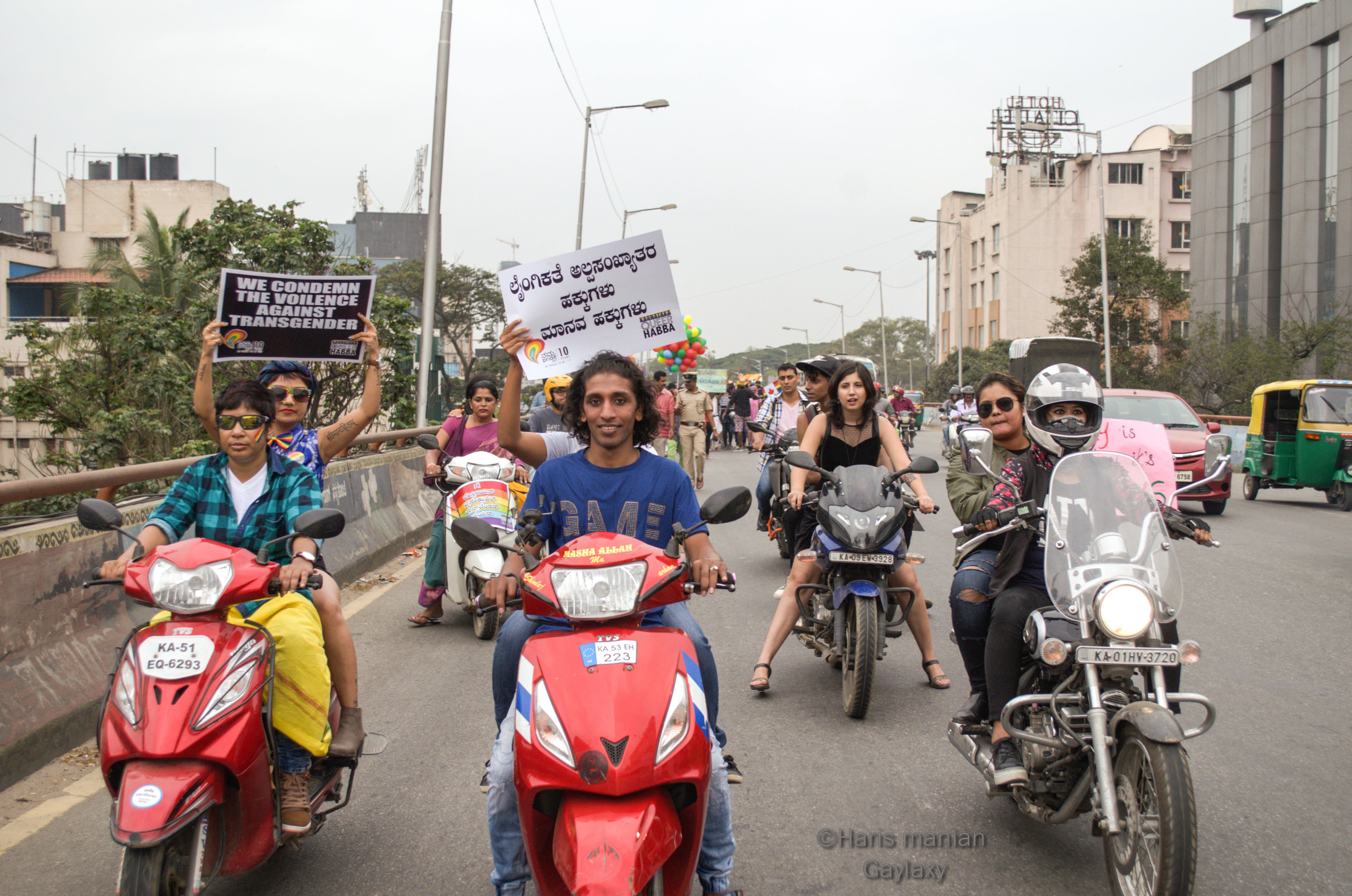 It was also Bengaluru's 2nd Disability Friendly pride.

It was one of the most diverse and Inclusive Pride parades South India has ever seen.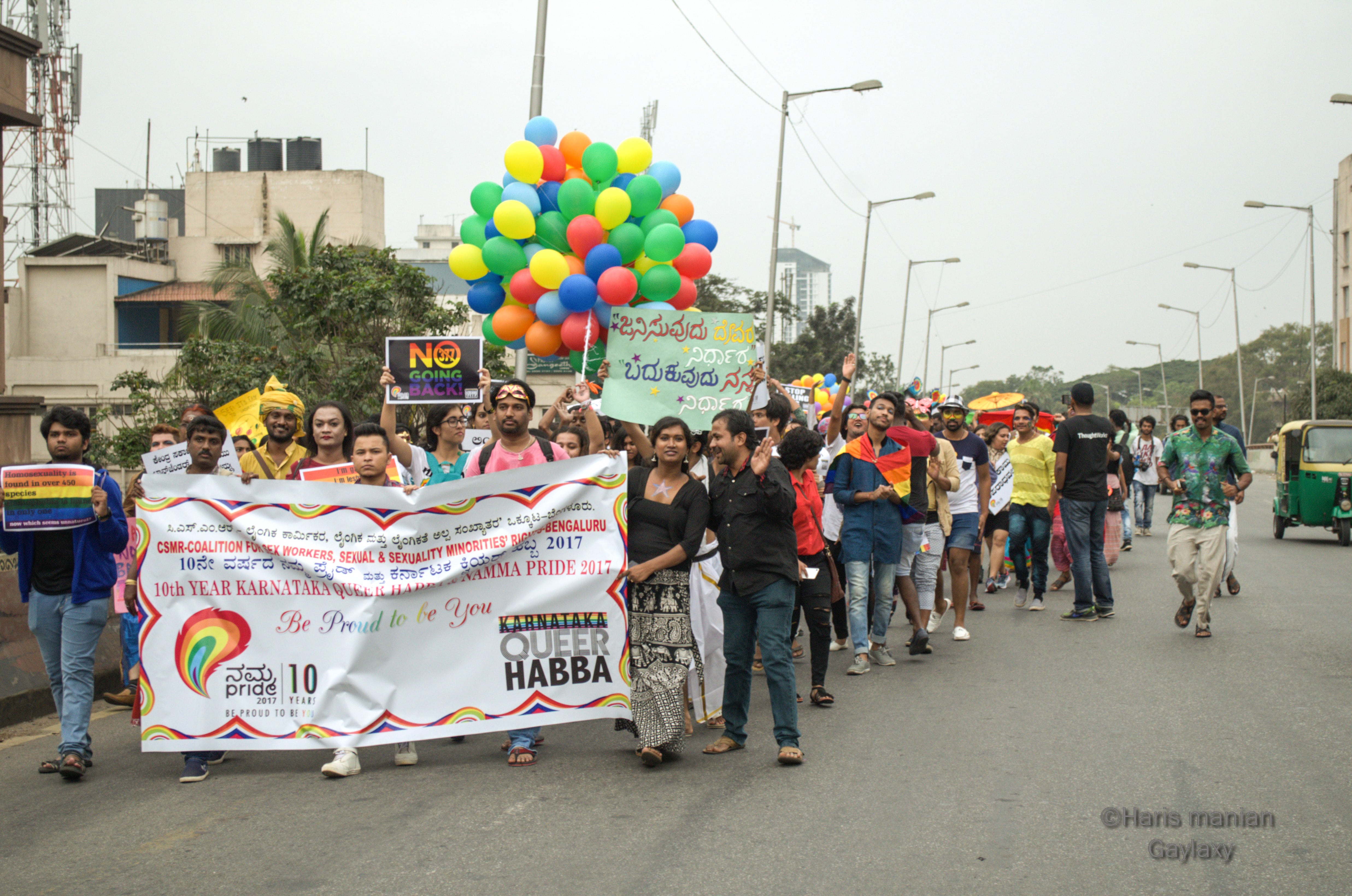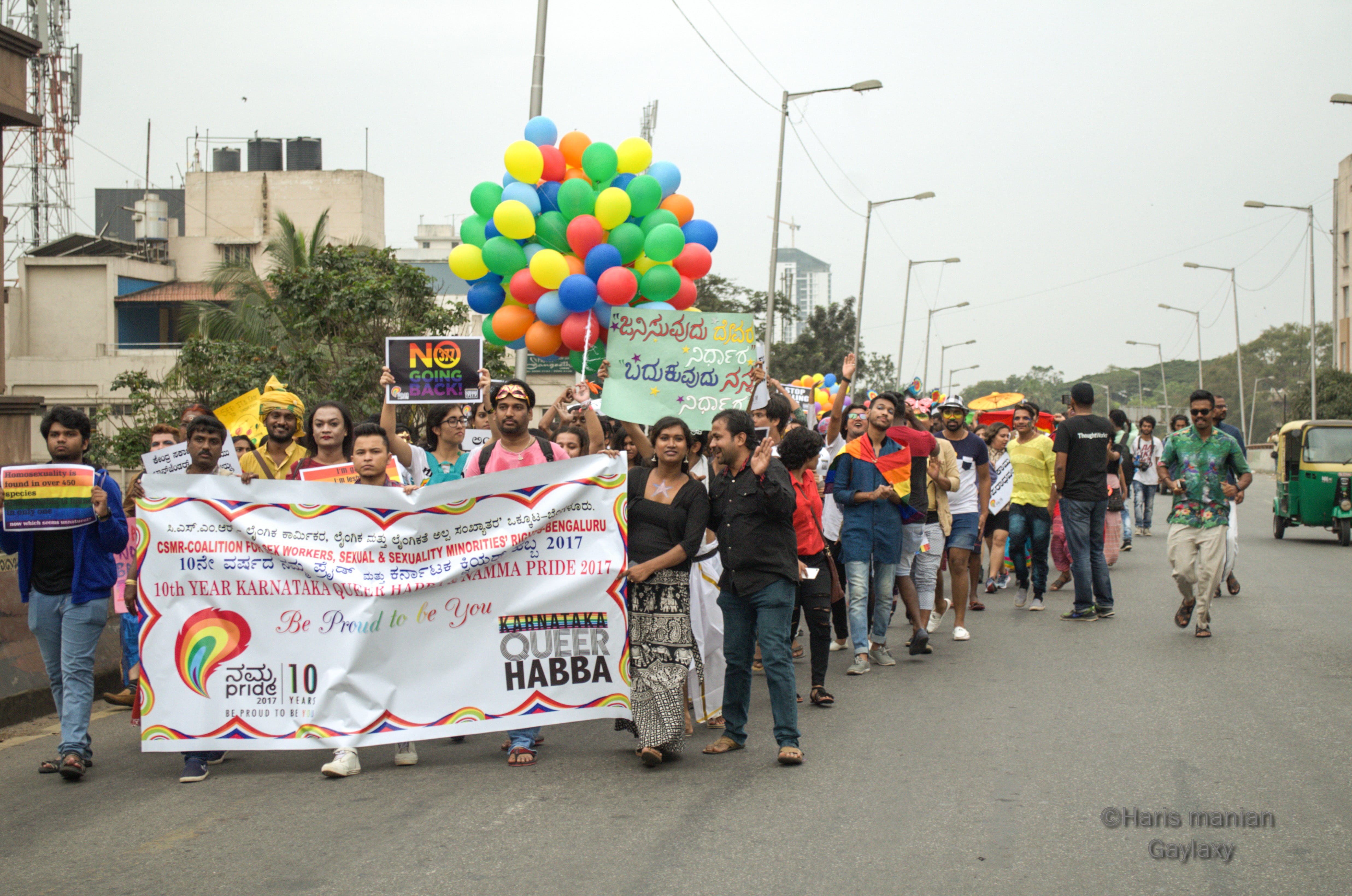 As the City came to a halt, there was so much Love in the air, which was apparently visible through all the hugs and smiles and catching up happening around.

It simply was a fun filled atmosphere.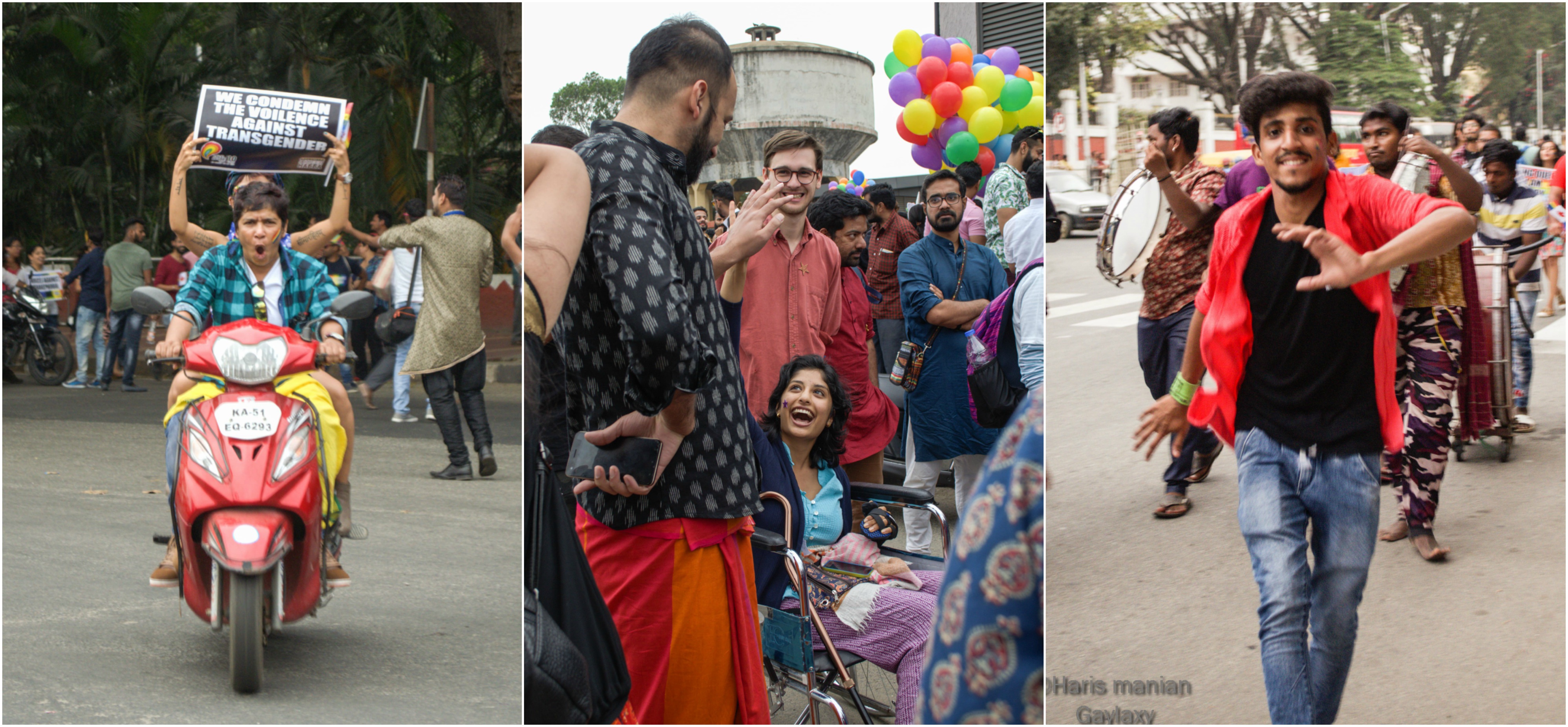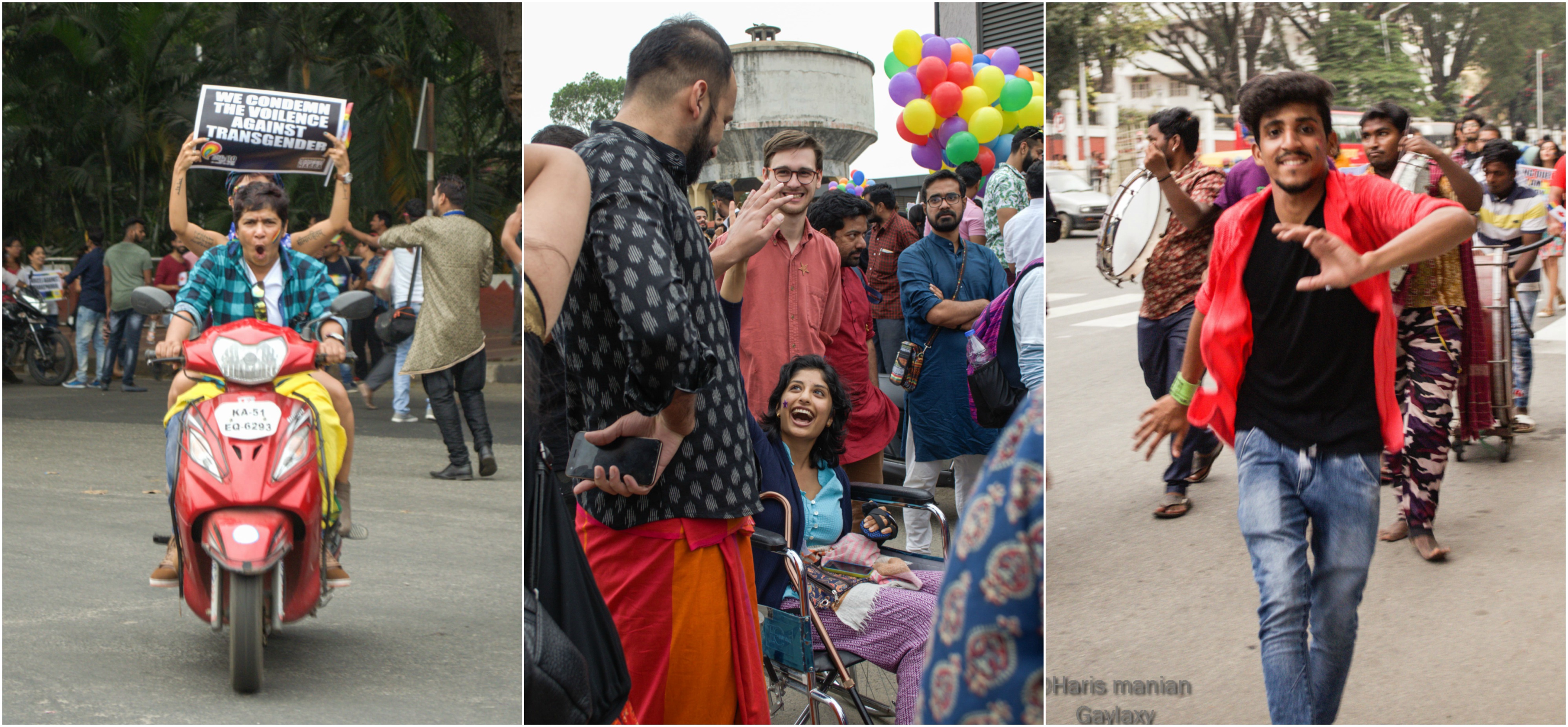 Around 7000 people from all walks of life and the country took part in this year's march with their Pride Fineries!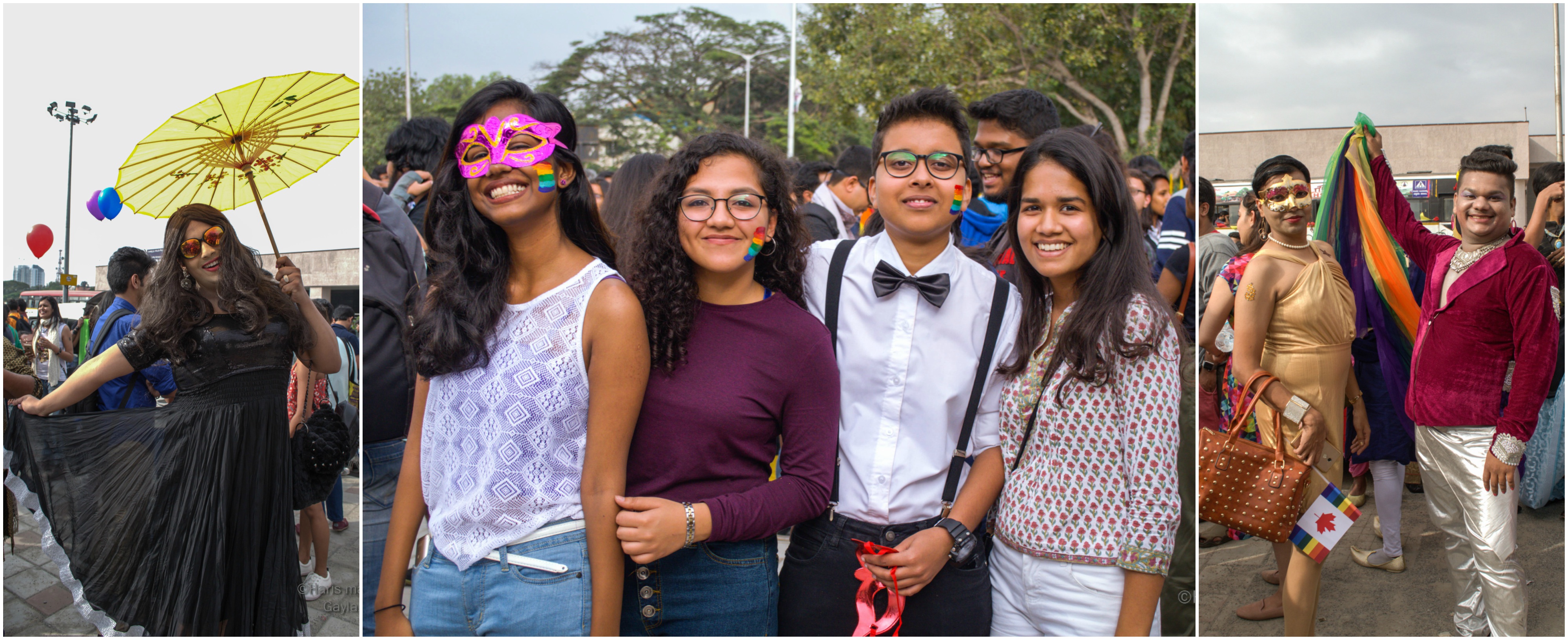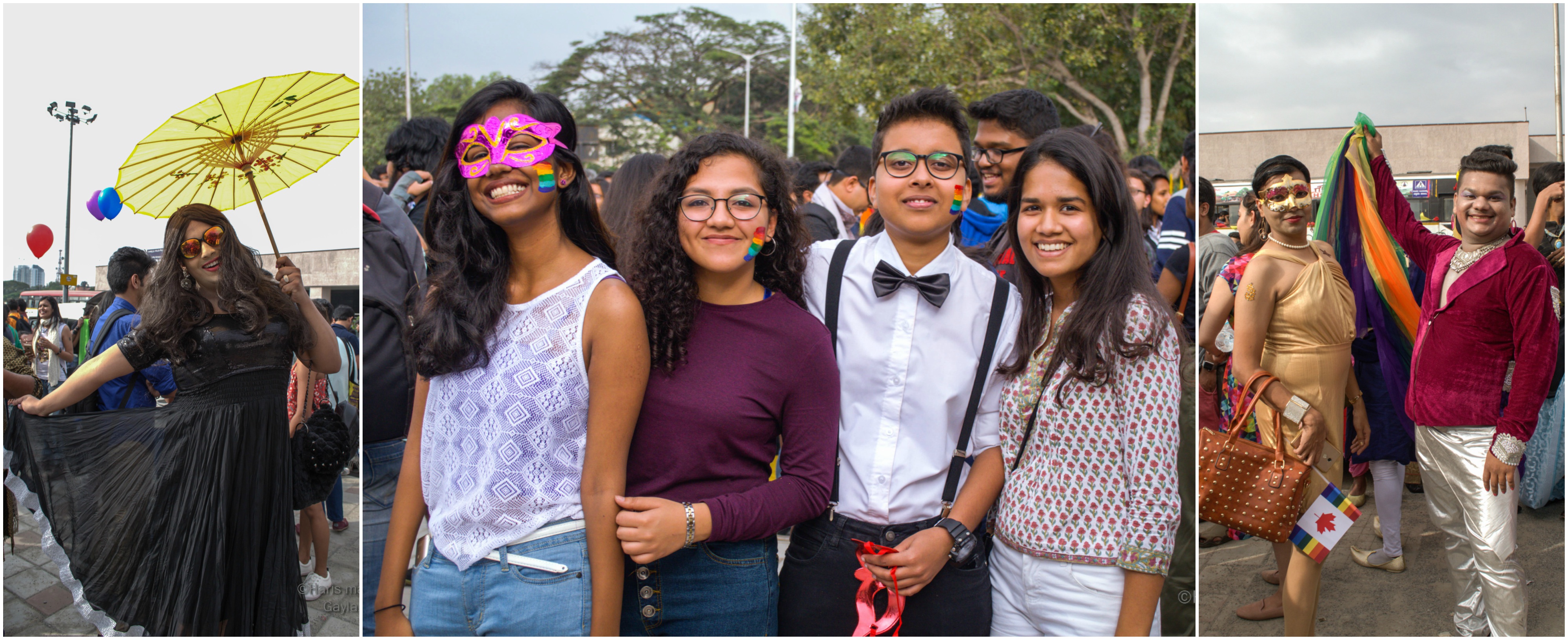 The energy filled the streets of Bengaluru as the participants danced their way through them!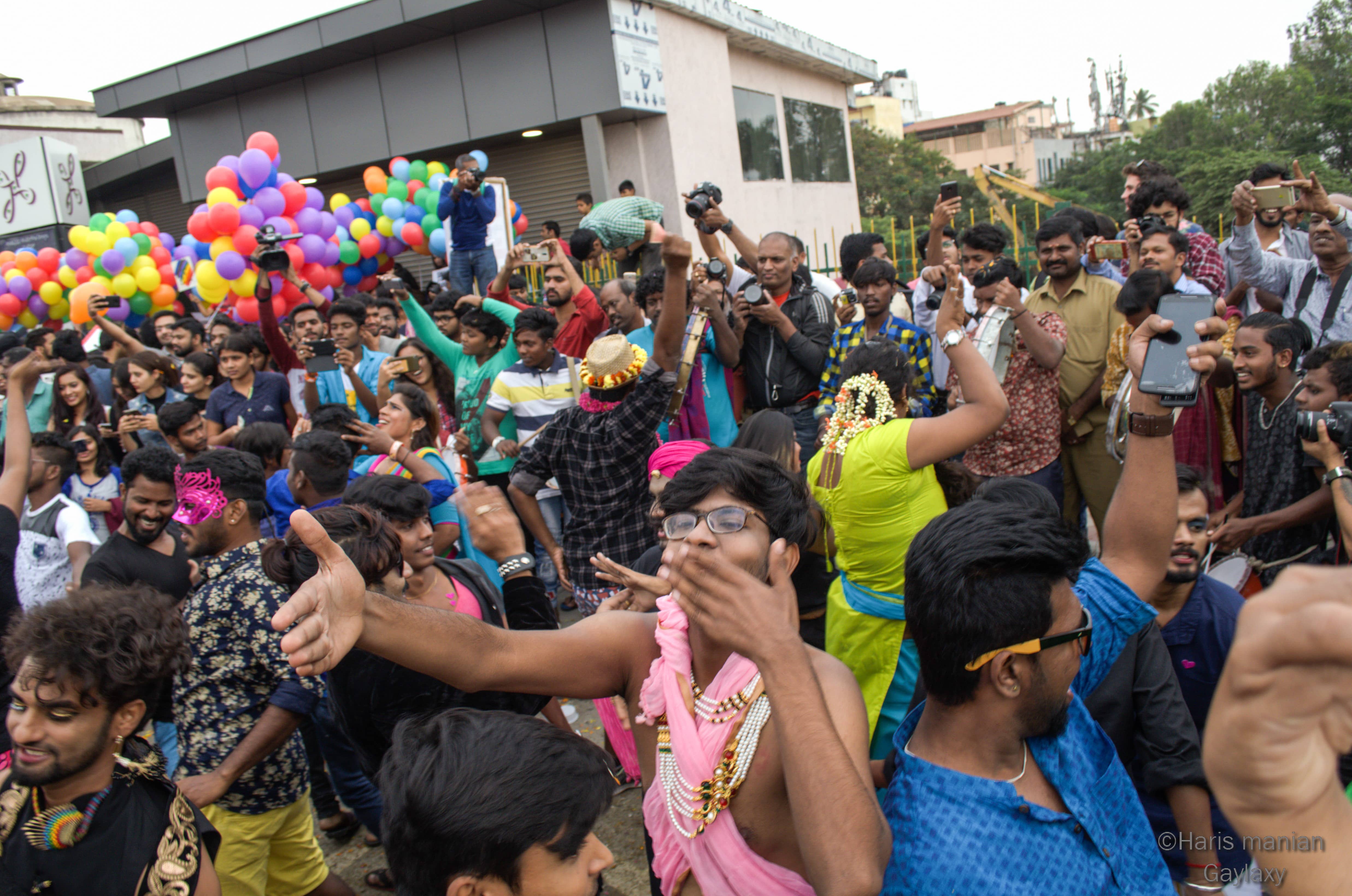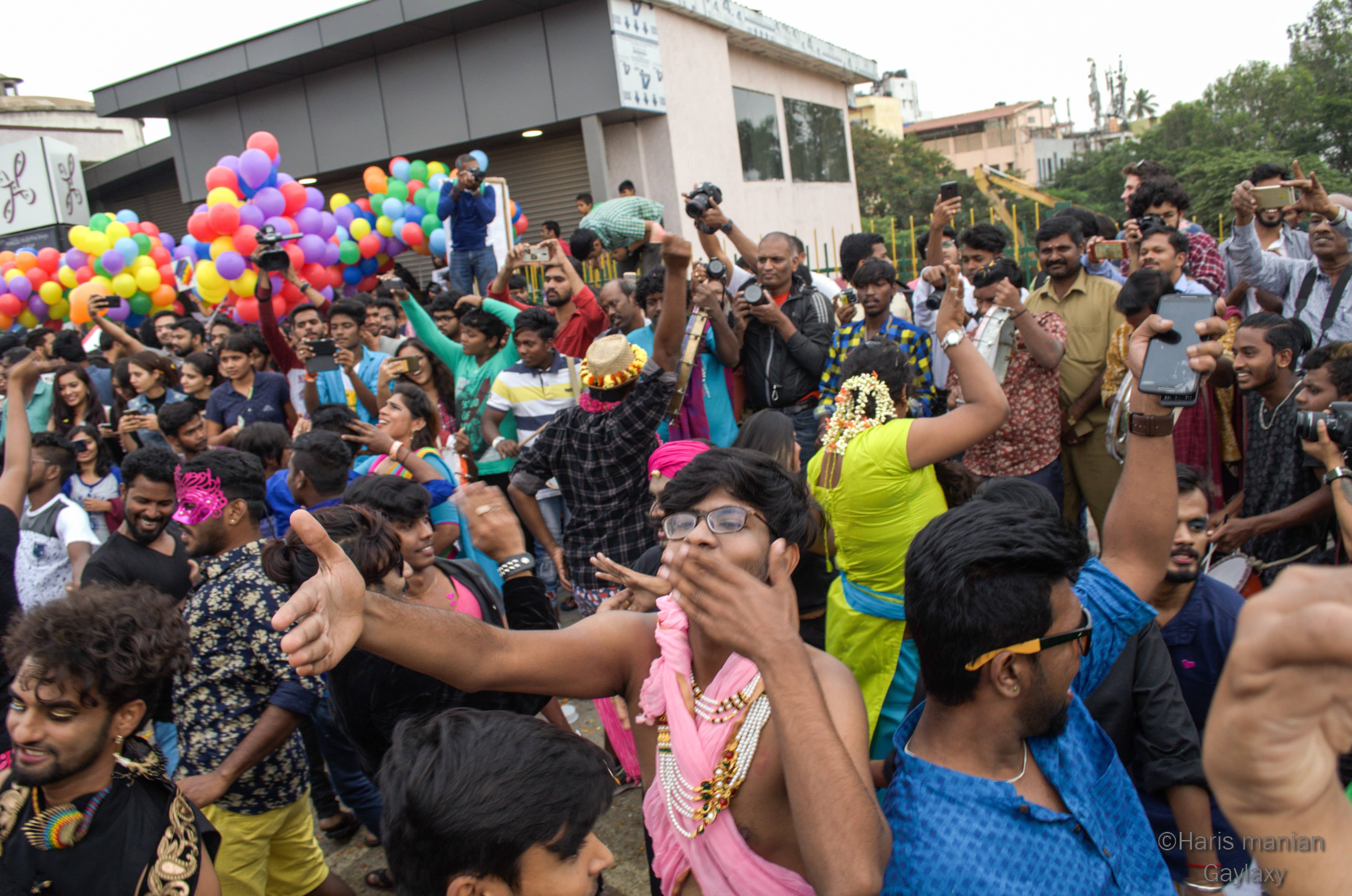 The streets were a riot of colors and Beats and a stark contrast to its usual Traffic filled way!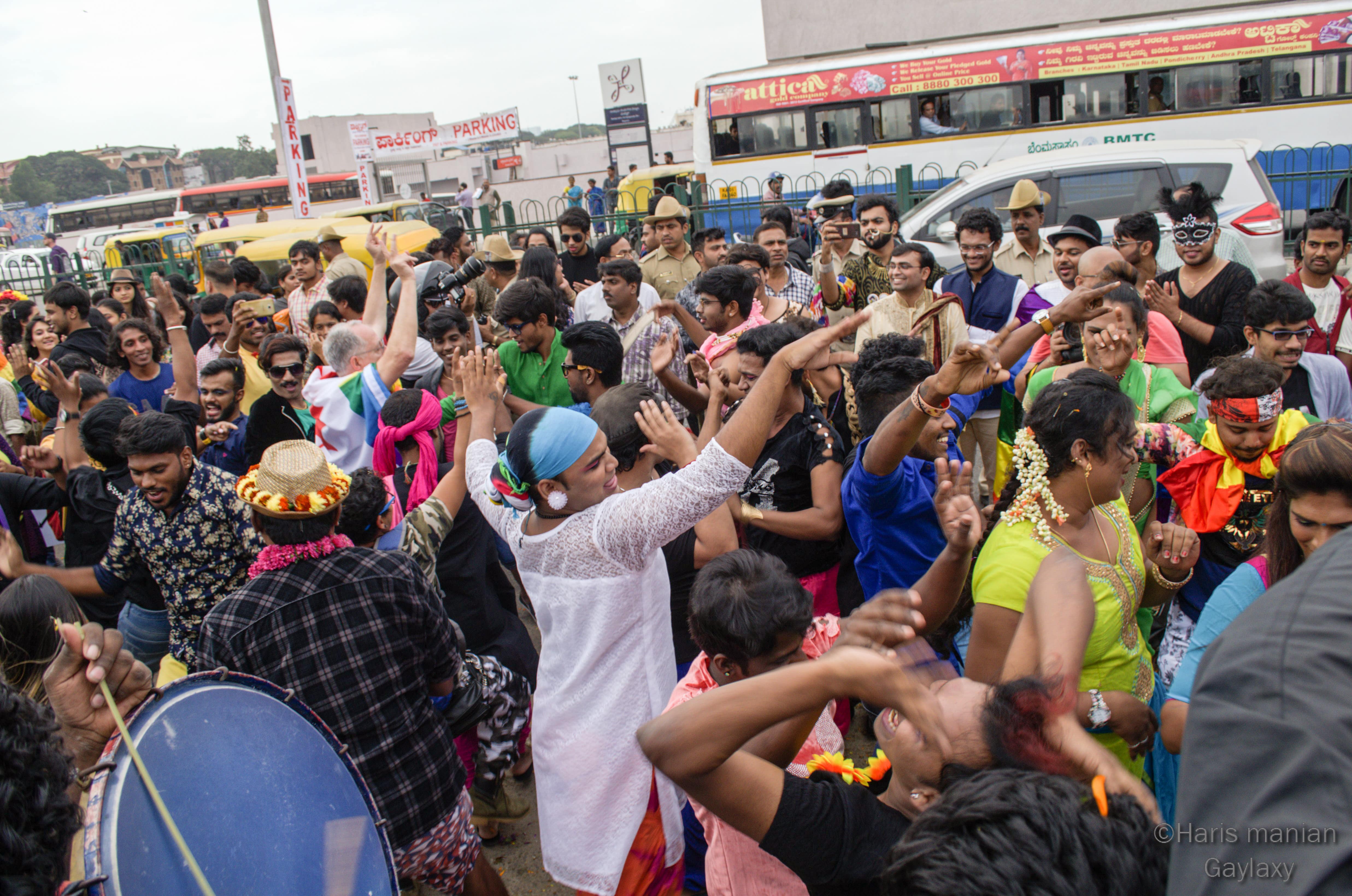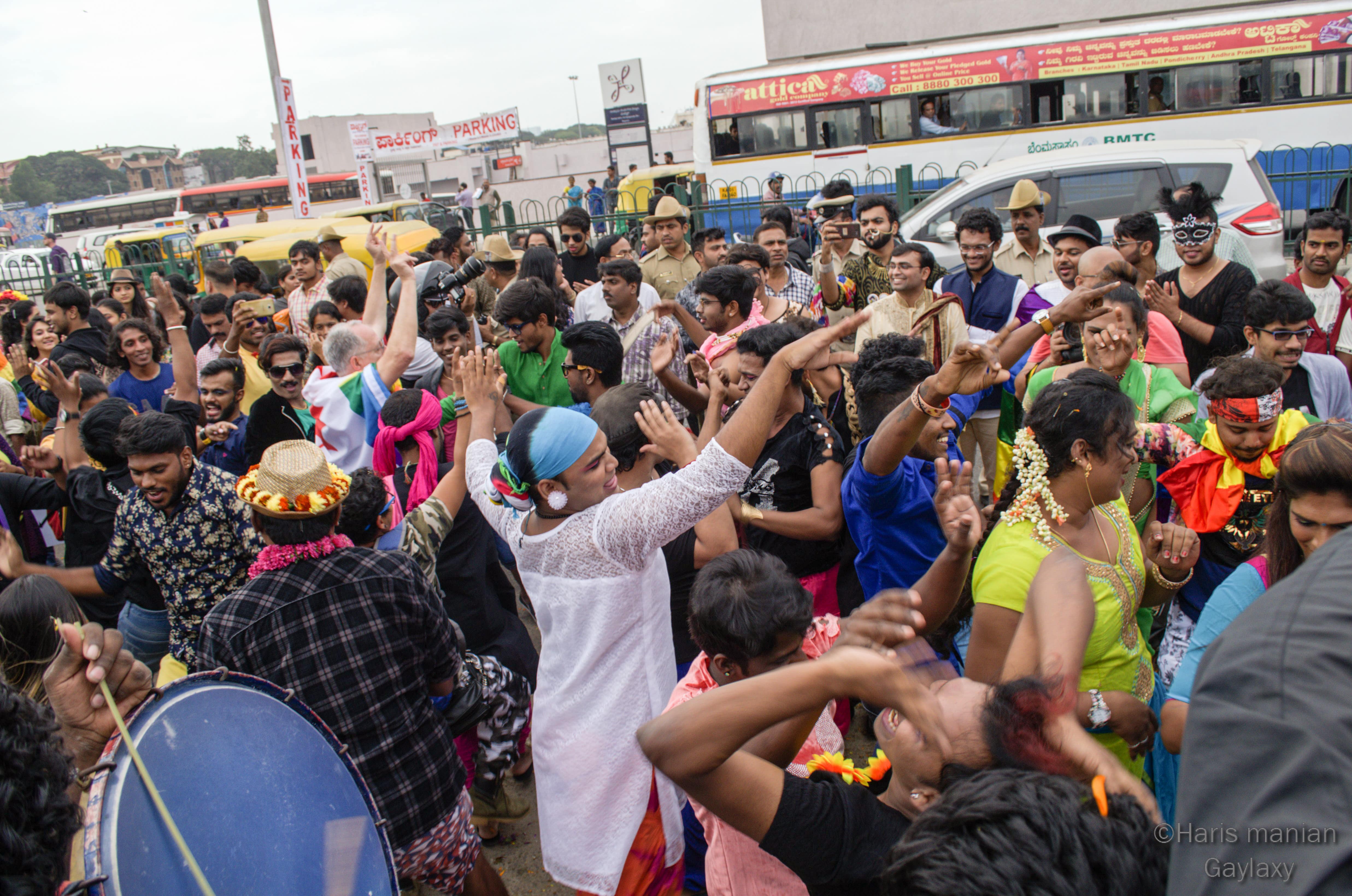 As the 10 year old Rainbow flag held high by mostly youngsters with their demands of freedom to love, it was an apt scene with the Young India slowly coming forward to fight for a more inclusive Society.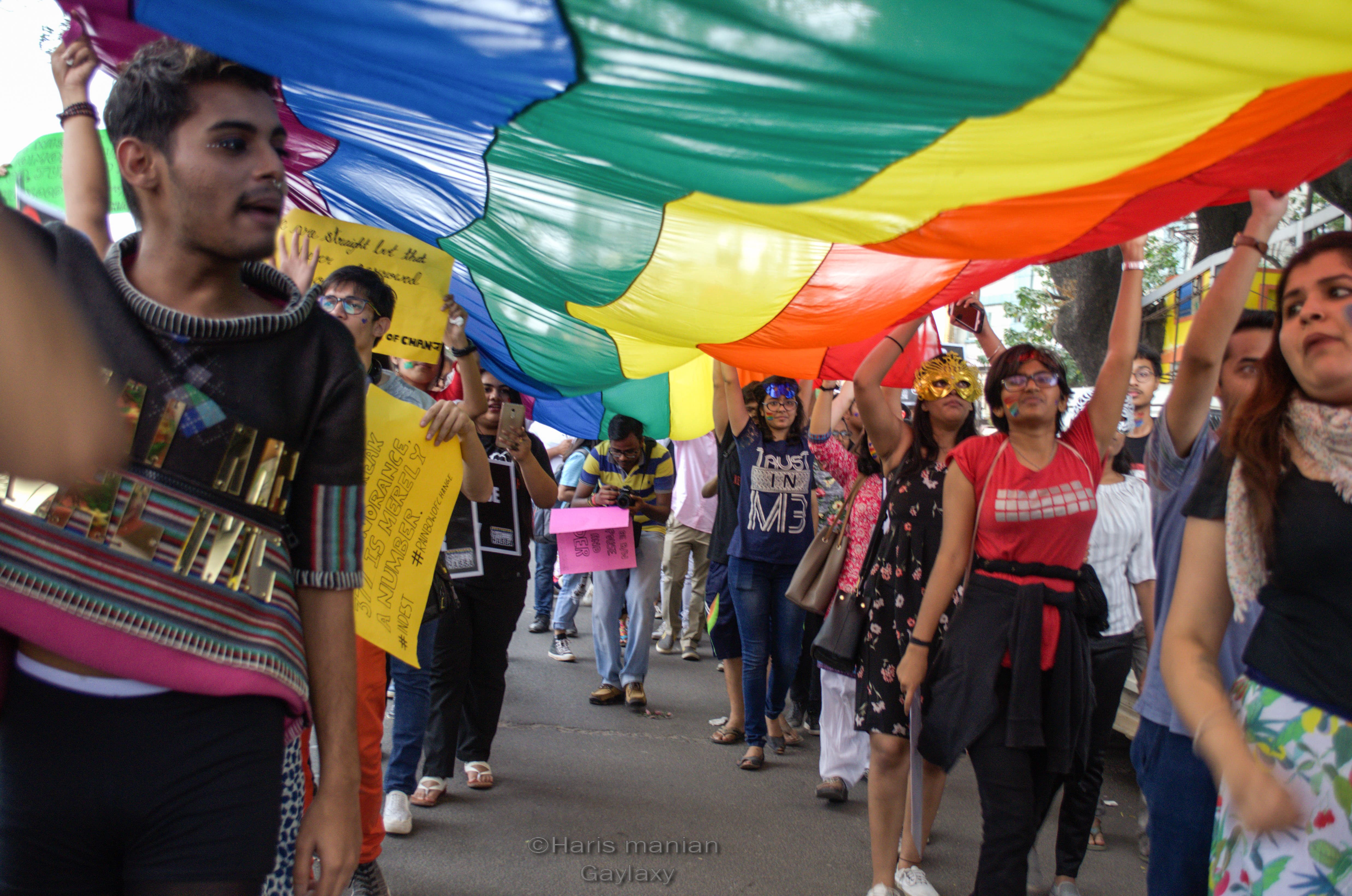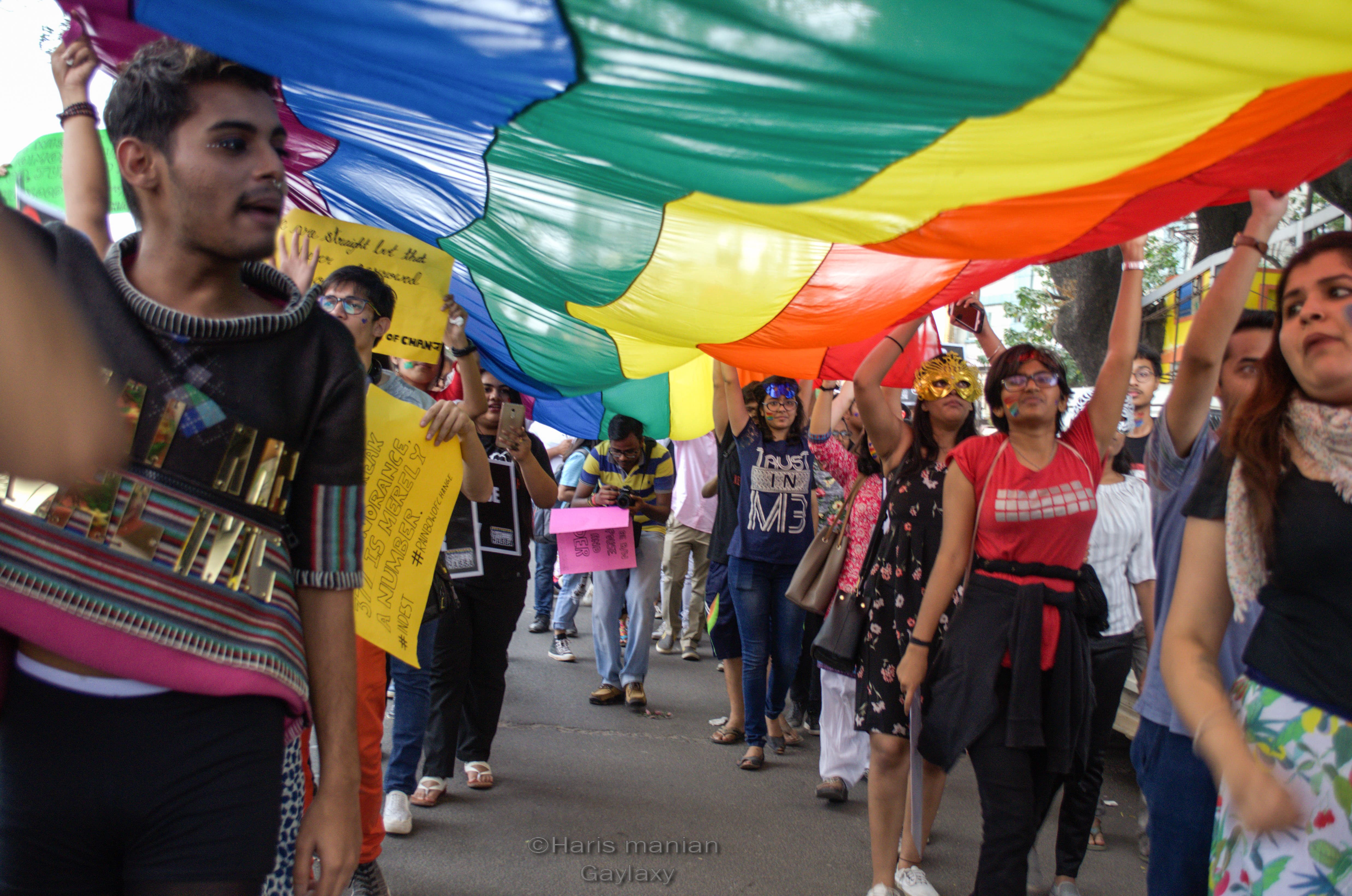 The major focus of the pride was to repeal Sec 377, and to scrap Transgender Bill 2016.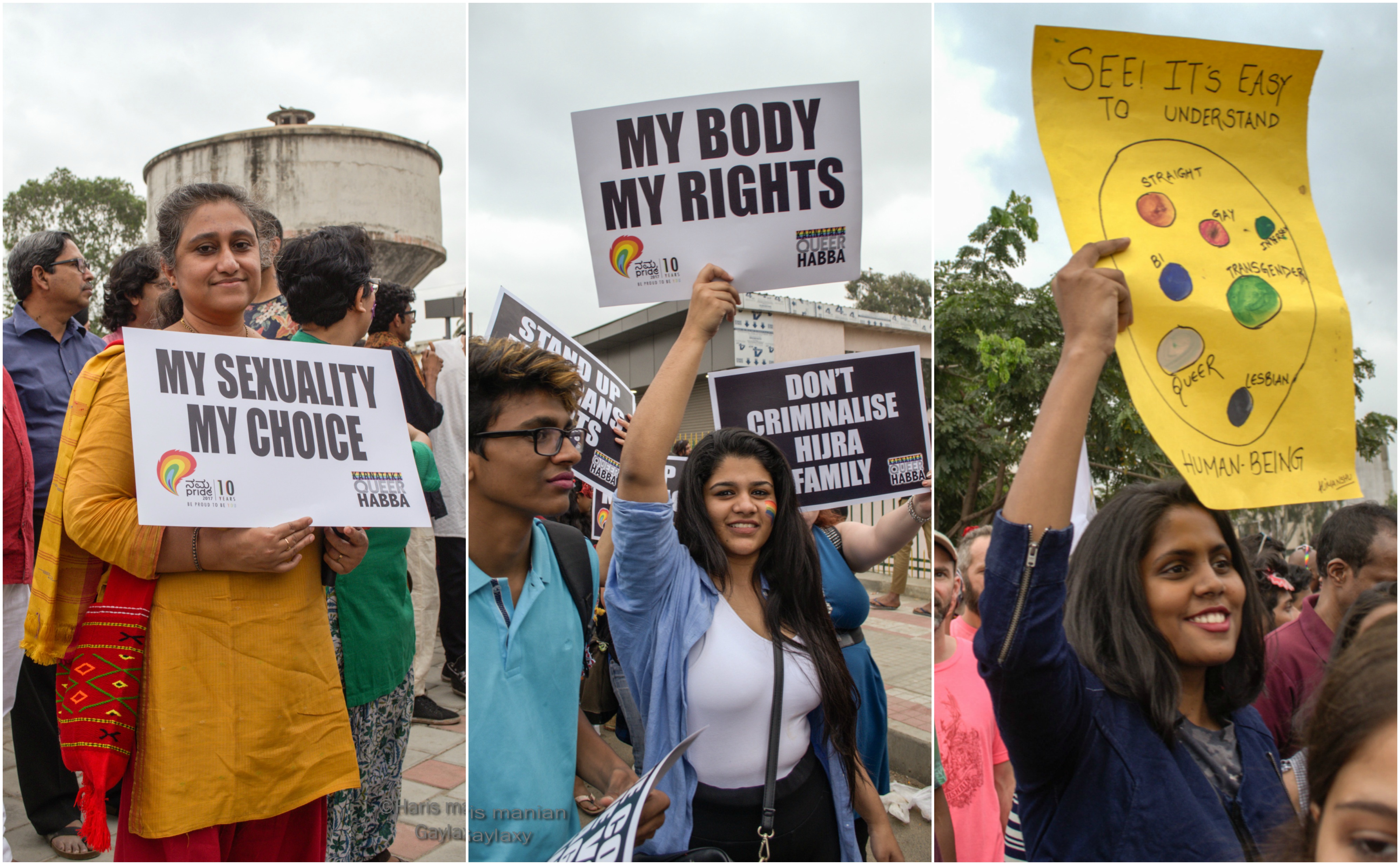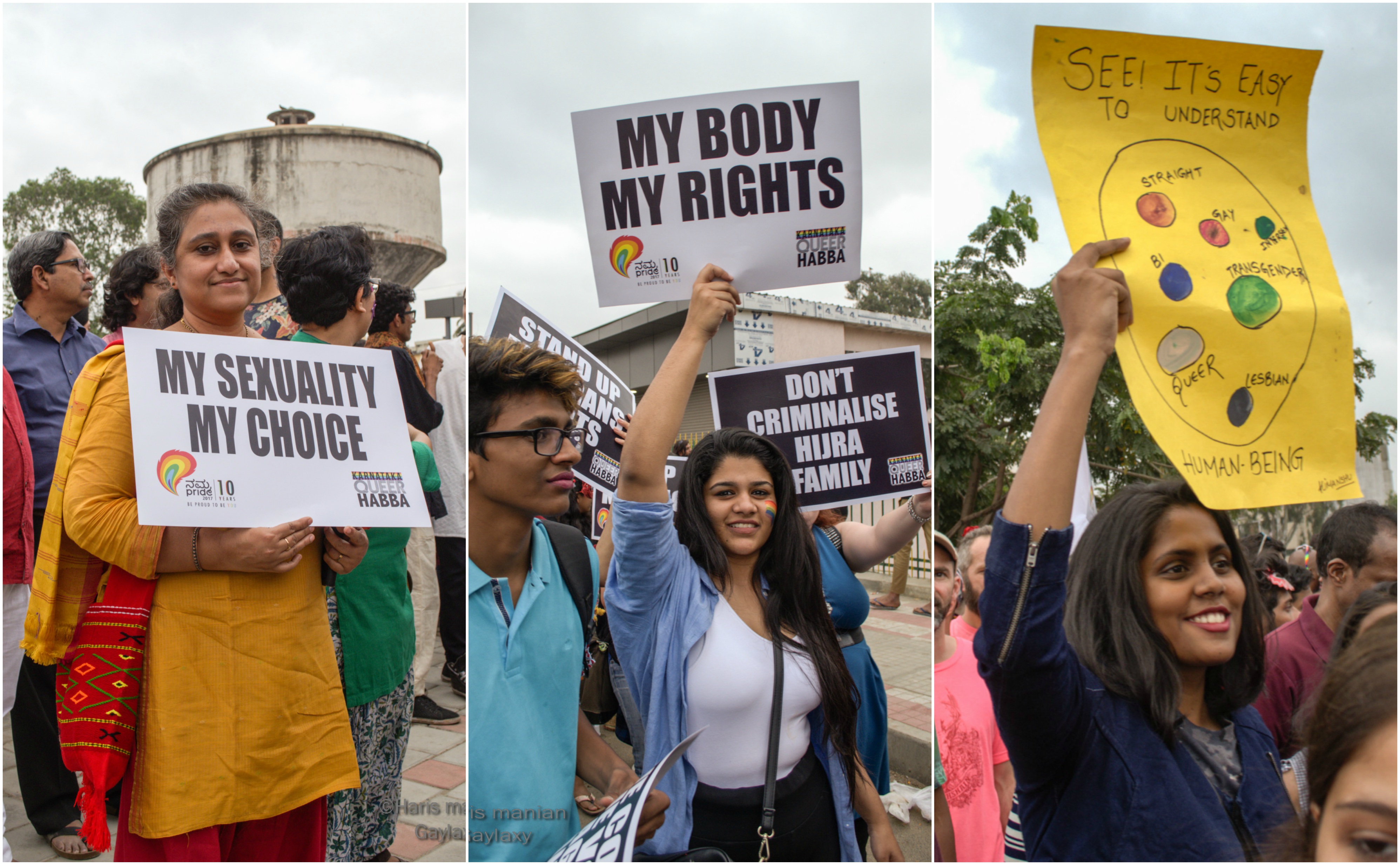 They also demanded repeal of Section 36-A of the Karnataka Police Act which gives the Commissioner power to keep a tab on eunuchs by maintaining a register of their names and places of residence in his area "who are reasonably suspected of kidnapping or emasculating boys or of committing unnatural offences."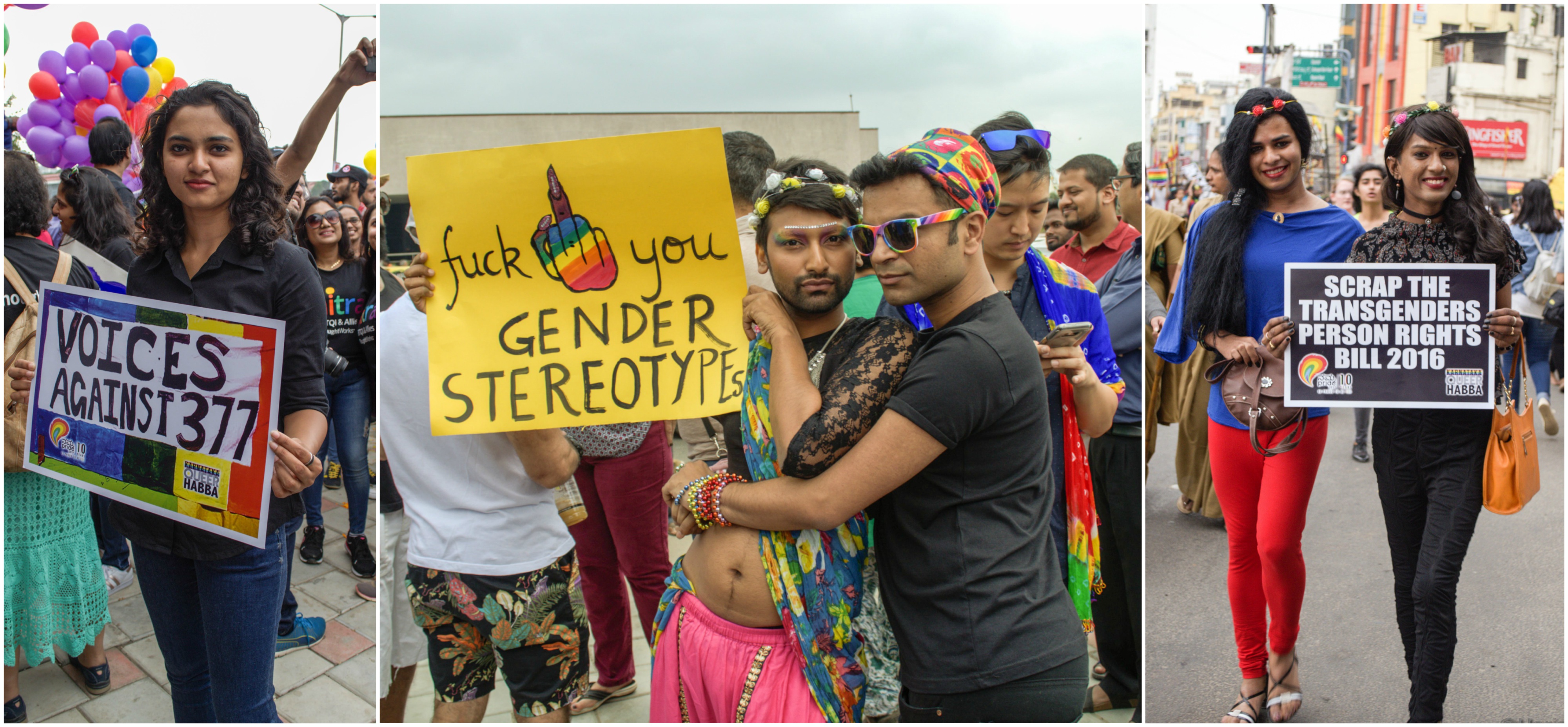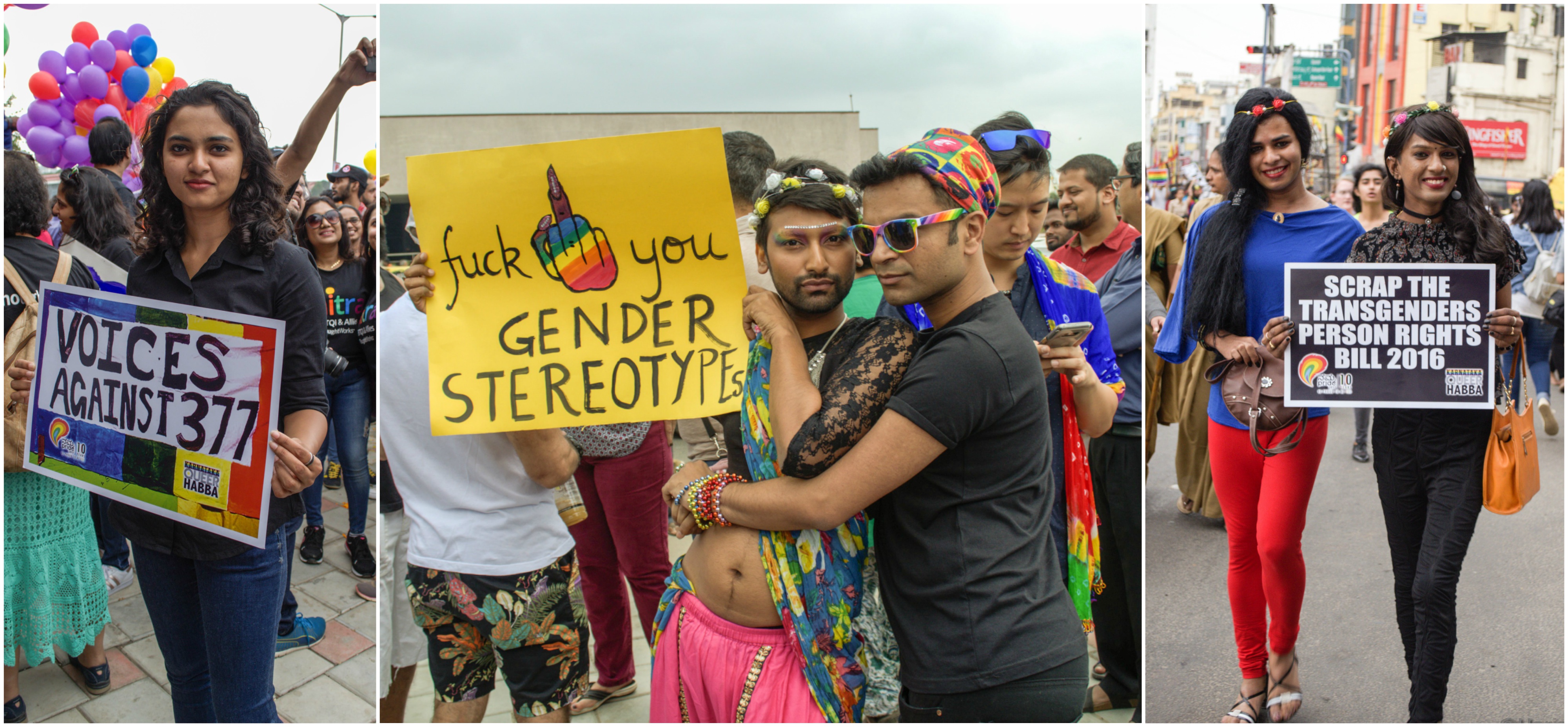 It was truly a spectacular sight to see so many queer women and youngsters be part of the Pride!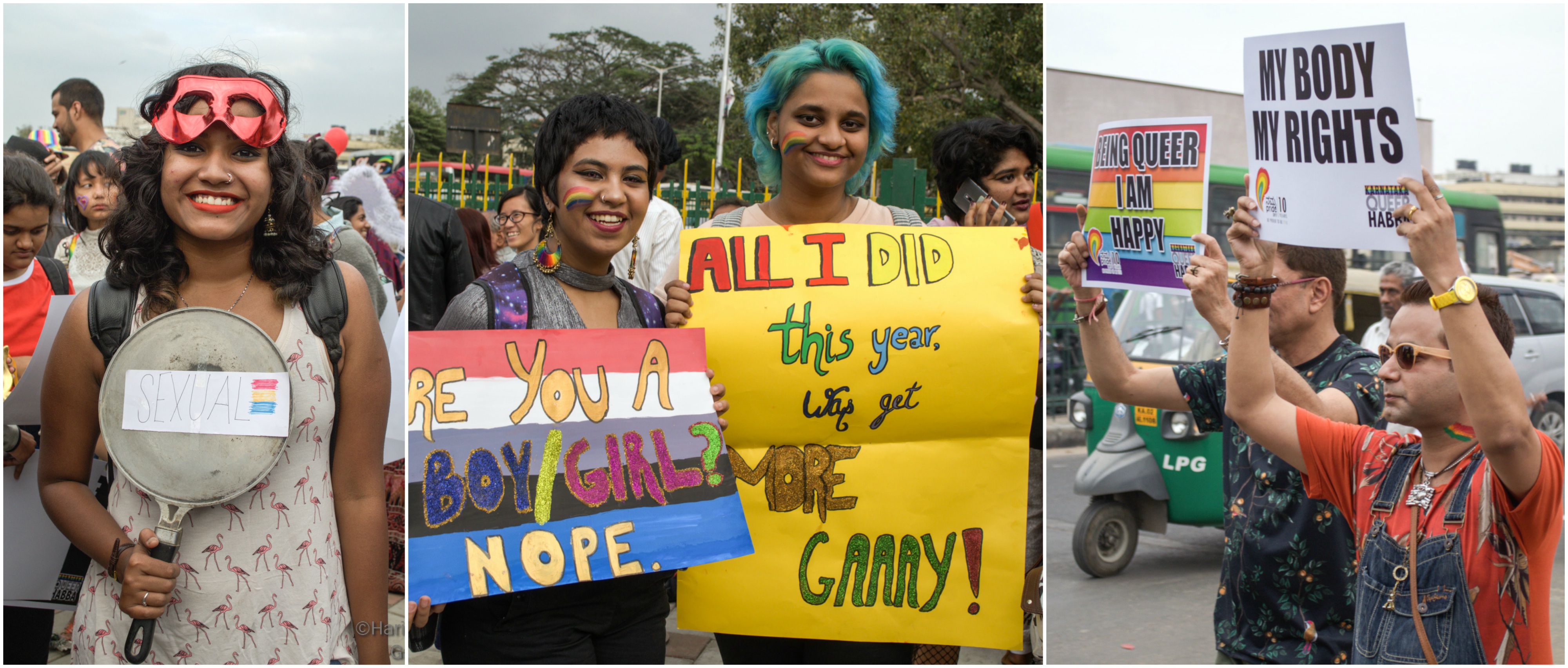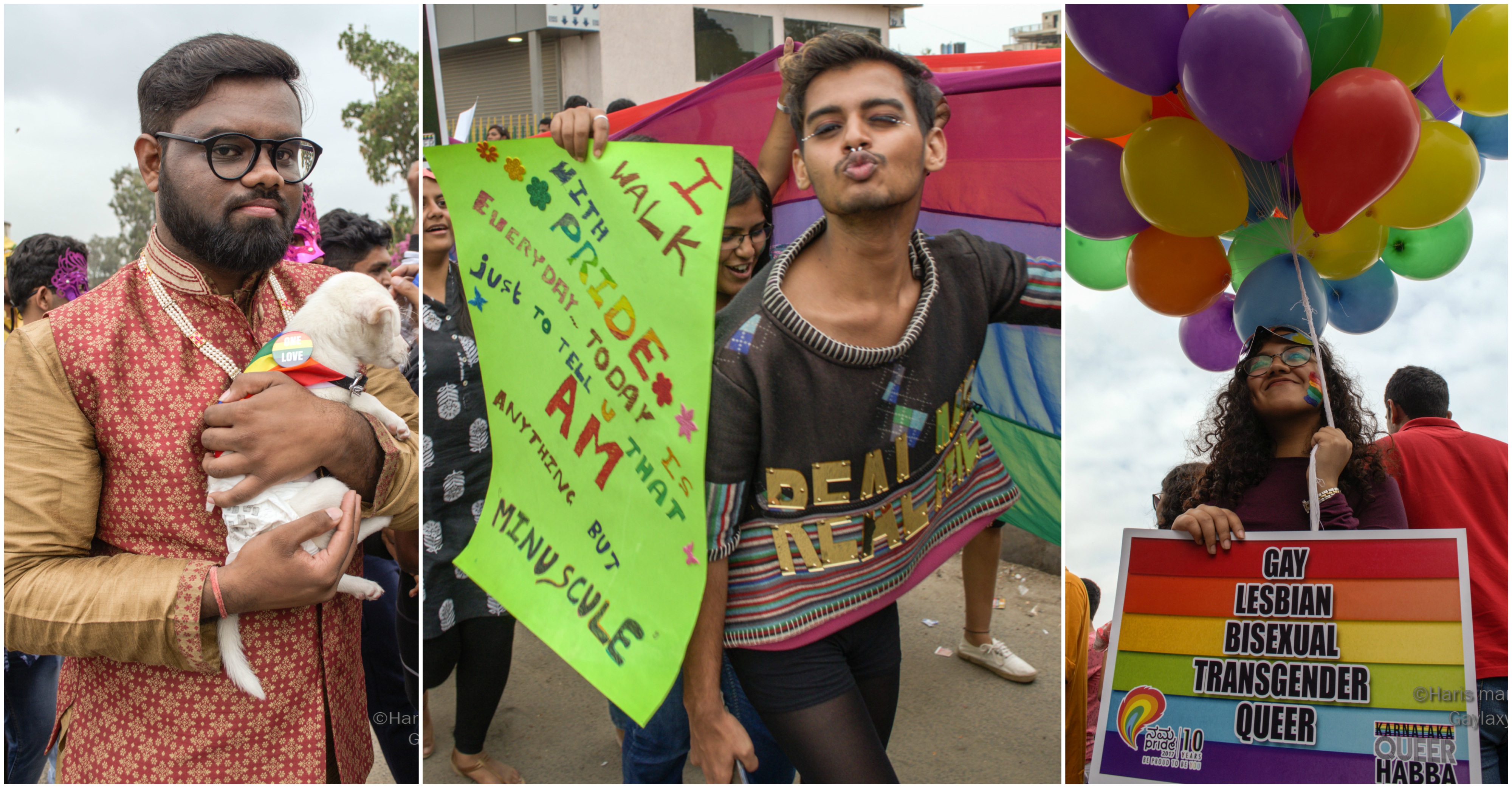 Including Kids!!


The march ended with cultural performances by the queer community at the end of pride parade.