Cooking for someone is one of the greatest acts to express love and care towards that person. A home-cooked food always – and will always taste different as it is cooked lovingly – with emotions as its star ingredient, and the not-so-secret sauce behind its appetizing appeal. However, the food cooked by the community kitchen comes to a close second as it's cooked with an emotion of 'seva-bhavna' i.e. the spirit of service in order to feed the maximum number of mouths, free of charge or at an economic price point.
A community kitchen is different from a cloud kitchen or a restaurant in the way it functions; however, a cloud kitchen can segue into a community kitchen in case the need arises. A community kitchen brings together a group of people taking ownership of various activities involved in running the kitchen such as cooking, procuring, food deliveries, etc. Its volunteers are also encrusted with the responsibility of deciding the daily menu, making decisions on the amount of food to be cooked (often food is cooked in large quantities to feed the maximum number of people) while ensuring that no ingredients go to waste. Every ingredient is optimized without compromising on the taste aspect. The community kitchens provide an atmosphere for peer to peer based learning and rely on donations and funds to keep them up and running.
One such Indian community kitchen of note is Chennai based Trans Community Kitchen. Efficiently run by the folks of the transgender community, Trans community kitchen runs on the funding it receives from the queer folks and communities of solidarity. I got acquainted with the stupendous work these people have been doing in their local community through a thirteen-minute documentary on the same. The documentary, titled simply as food documentary, is available for viewing on the YouTube channel Comrade Talkies.
This heartwarming documentary is a showcase of the humanitarian work these people have been relentlessly doing. Their humanitarian work is feeding the downtrodden, old, needy, and poorest of poor during these tough times of pandemic. Trans Community Kitchen came to life when a group of Samaritans (Srijith, Aruvi, Anish, and Sharan Karthik) came together to find a unique solution for the issue of hunger. Wasting no time further, they established Trans Community Kitchen on the pillars of nutrition, self-respect, and a handful of love
The Trans Community kitchen comes to life every day at 4.30 am, and is a hub of activity throughout the day before it sees a complete silence, usually around 9 pm. Helmed by twelve talented cooks, the kitchen caters to a diverse set of people from Covid positive patients who require meals high in nutrition to the food specially packed for the people from visually disabled community so that they are able to unpack the contents without any difficulty. The team has also obtained necessary permissions from the police to ensure smooth delivery, and has been following strict hygiene guidelines since the start of the pandemic i.e. wearing masks, face shields, and protective gear while making the food deliveries.
Their sight has become a regular occurrence in the neighborhood, with people waving to them excitedly as they pass by them. In May, Trans Community Kitchen delivered highly nutritious meals to around thirty Covid affected families in the New Washermenpet area of Chennai, besides making their regular deliveries during the weekend – and on case to case basis. The hardworking team of Trans Community Kitchen takes turns delivering food in the morning, day and night. The team is provided with the vehicles so that they are able to make long-distance deliveries. All their meals are accompanied by a mineral water bottle.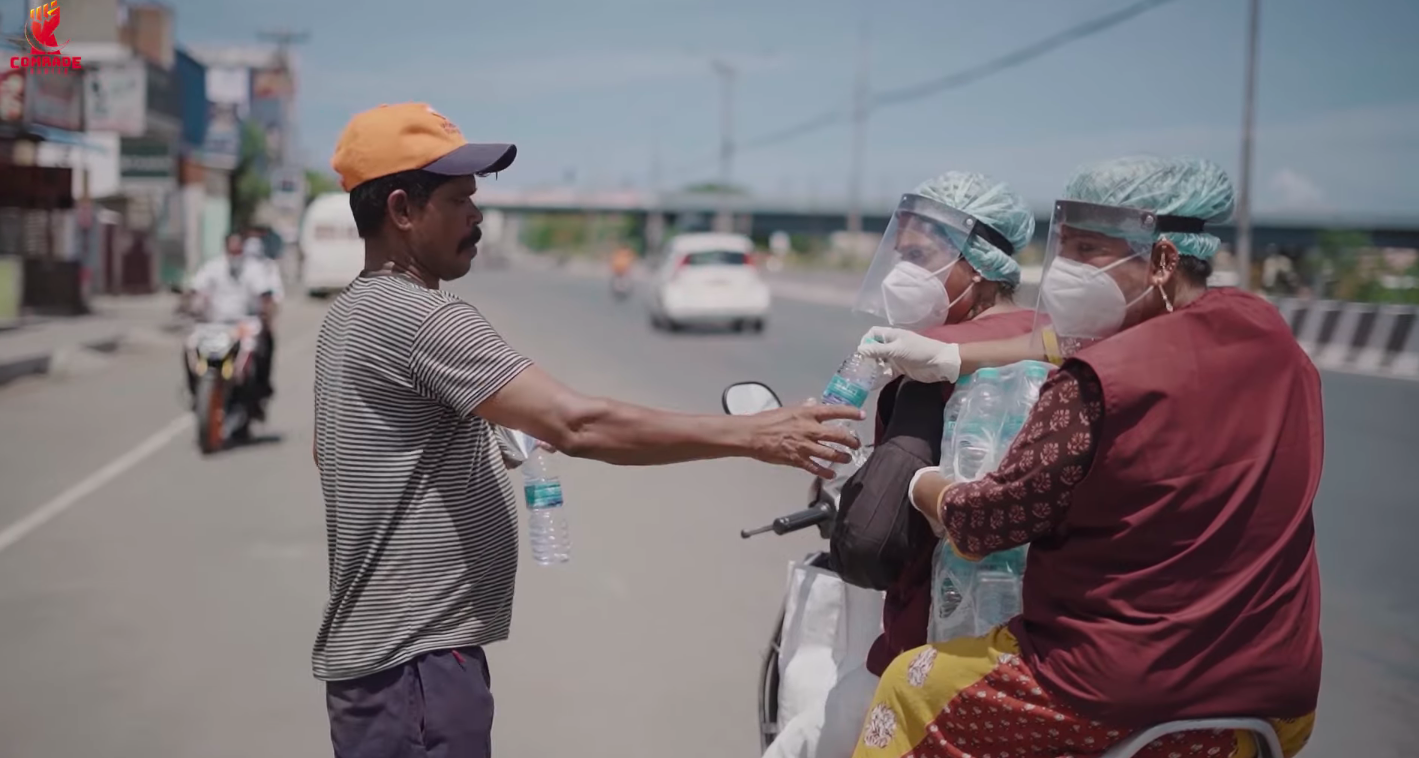 The team is also involved in distributing masks. Trans Community Kitchen operates from two kitchens based out of Chennai. While one of their kitchens is in Porur, their second kitchen is located in North Chennai. In the documentary, Kavya, one of its head chefs says, "I was really fond of cooking since childhood." The kitchen not only gave wings to her long realized childhood dream of cooking; it also helped her to achieve a sense of personhood and changed the notion of how the members of the trans community are perceived among the public. I'd like to quote a line from the documentary here which goes on like this, "the hands that we usually see clapping or asking for alms have stepped forward during these turbulent times to offer fresh homemade food." Food for thought! Isn't it?
Apart from Kavya, the documentary features account by other cooks. While their verbatim varies; their emotions behind what they say remains common. One can see their faces beaming with happiness as they talk about the satisfaction they feel from cooking the food and knowing that because of their meal, a person would go to bed without a hungry stomach. To borrow the words of the people involved in the kitchen, "The Trans Community Kitchen is seeing a reputational shift in the local community towards the perception of trans folks. Where once people used to abuse us on the streets, asking if we have nothing better to do, today we are being told there's nothing better than what we're doing."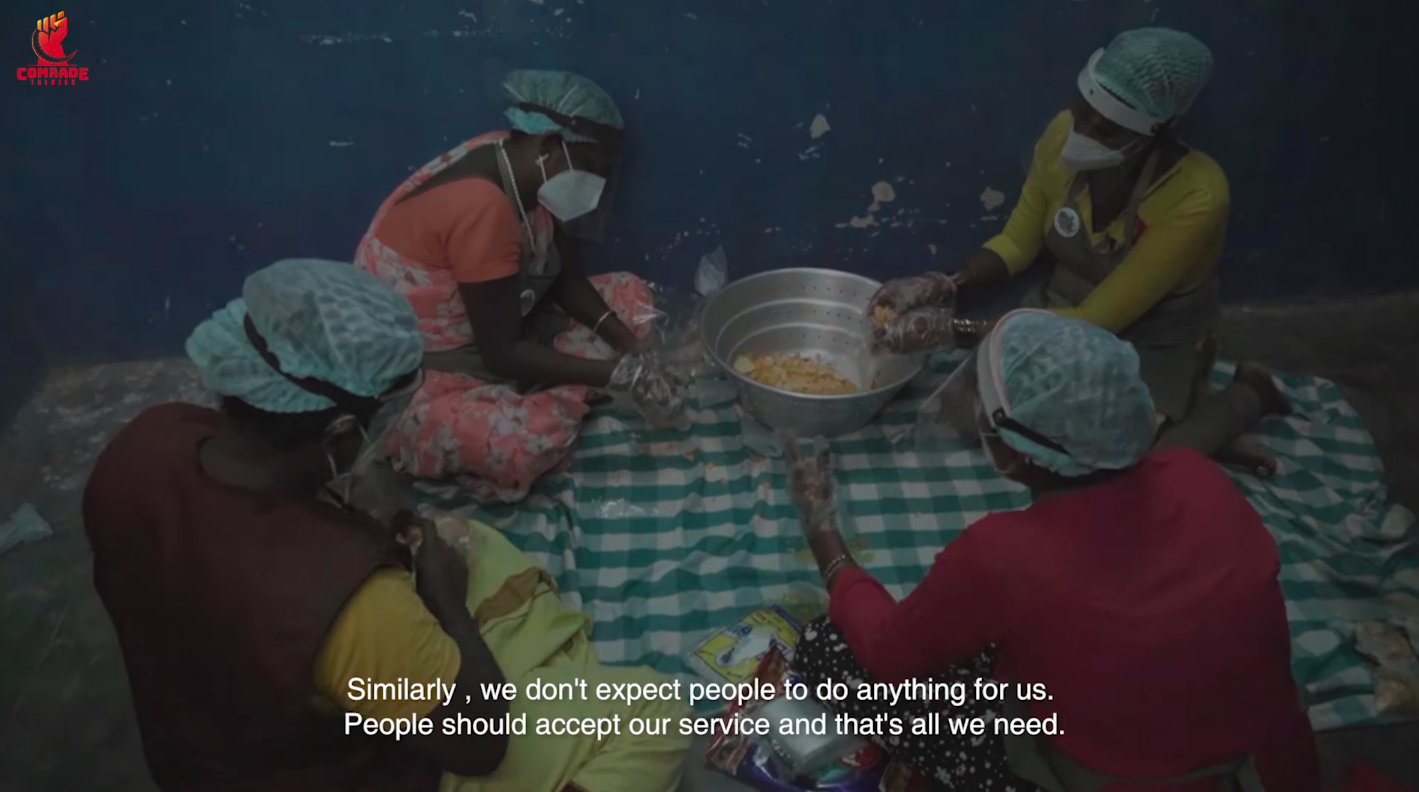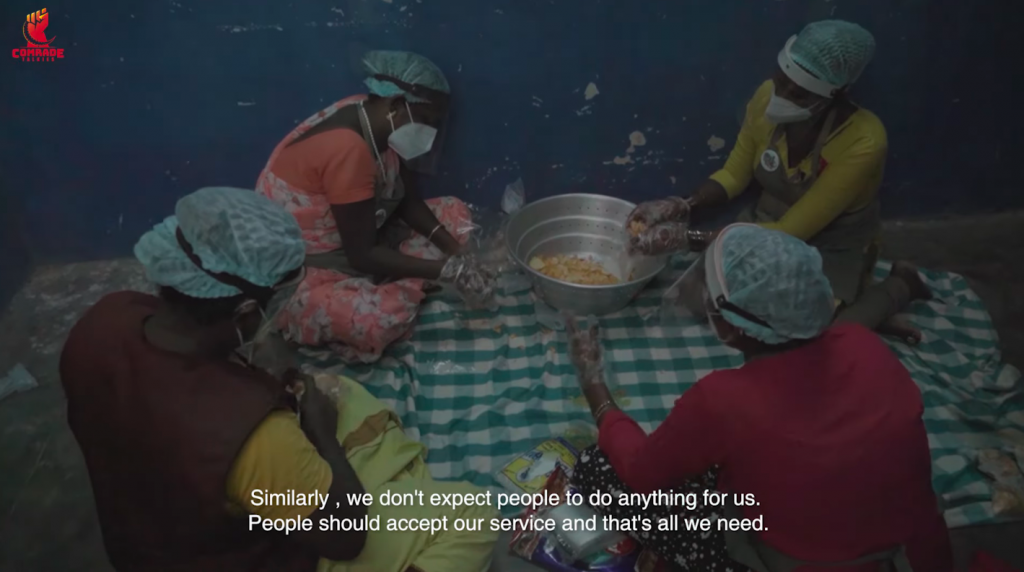 The Kitchen's process is quite simple. In fact, their process is so simple that all their accounts are maintained in MS Excel instead of some fancy software. All their efforts are rooted in the guiding principle of Oru pidi anbu which translates to a handful of love. In the documentary one of the cooks mentions that how she used to feel dejected earlier whenever she picked up the remote to watch cookery shows, lamenting the fact she couldn't participate in it. But, not anymore! Today they feel empowered as they bask under their rightful place under the sun – and in the society.
It's perhaps a matter of time their dreams of being on a cookery show get realized. For, we would love to see them in the future editions of MasterChef India (A piece of trivia here: Felix Fludge was MasterChef's first openly transgender contestant.)
These amazing souls are now probably serving the piping hot nutritious meal somewhere in the bylanes of Chennai, as we conclude.
If you wish to support Trans Community Kitchen monetarily, you can drop a line to them at transcommunitykitchen@gmail.com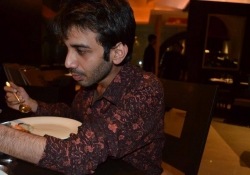 Latest posts by Vinay Agrawal
(see all)