Patruni Chidananda Sastry is an Expressionist dancer, LGBTQIA activist and Performance artist from Hyderabad. Patruni has presented many thematic performances and actively spoke about gender rights , gender equality , LGBTQIA+ issues with his dance. Gaylaxy sat down with him for a chat…
Tell us about your background and your initiation into classical dance forms.
I was born and bought up in West Bengal and my family was really traditional and spiritually bound. My interest in dance started after watching a Telugu movie where a heroin (Ramya Krishna) was dancing as she was angry. Then a kid, I thought to express anger one has to dance. Seeing my immediate passion my father put me into a dance school for learning. I started with Kuchipudi for 3 years and then went to Kolkata to learn Bharatanatyam from Kalamandalam Venkit sir. Then started the journey and I never looked back. I am learning since past 18 years and have developed a new style called "Indian classical Expressionism" through which we can communicate complex subjects of sexuality and sexual educations.
Describe your personal journey from working as IT guy to your transition into dance?
I am a day time software employee, working as an Analyst. As part of my day to day job, I was always asked to do a lot of power-point presentations. Perplex by the monotonous job, I used my training of Classical dance to talk about customer service, data analysis and business models. That merger made me re-kick the art which I learnt in my childhood and pursue it as a passion. I retook dance training and am still learning and finding my way to nurture my soul with dance.
How did your own gender identity experience transform your dance?
Being a Male classical dancer was always a taboo. While some put labels of sexuality, others box the existence of gender. This made me realize that it is high time to talk about gender, sexual orientation and issues of LGBTQIA. I found inspiration while working with LGBTQIA community. The community made me transform my art into "Indian Expressionist dance". I used the vocabulary that Indian dance has given me with the frame work of German expressionist dance and started presenting performances on taboo topics. I also ended up admiring Butoh, a Japanese theater form which talks about disgust and diseases. Dance made me realize that the boxes of gender is something which the world should not be ticking in.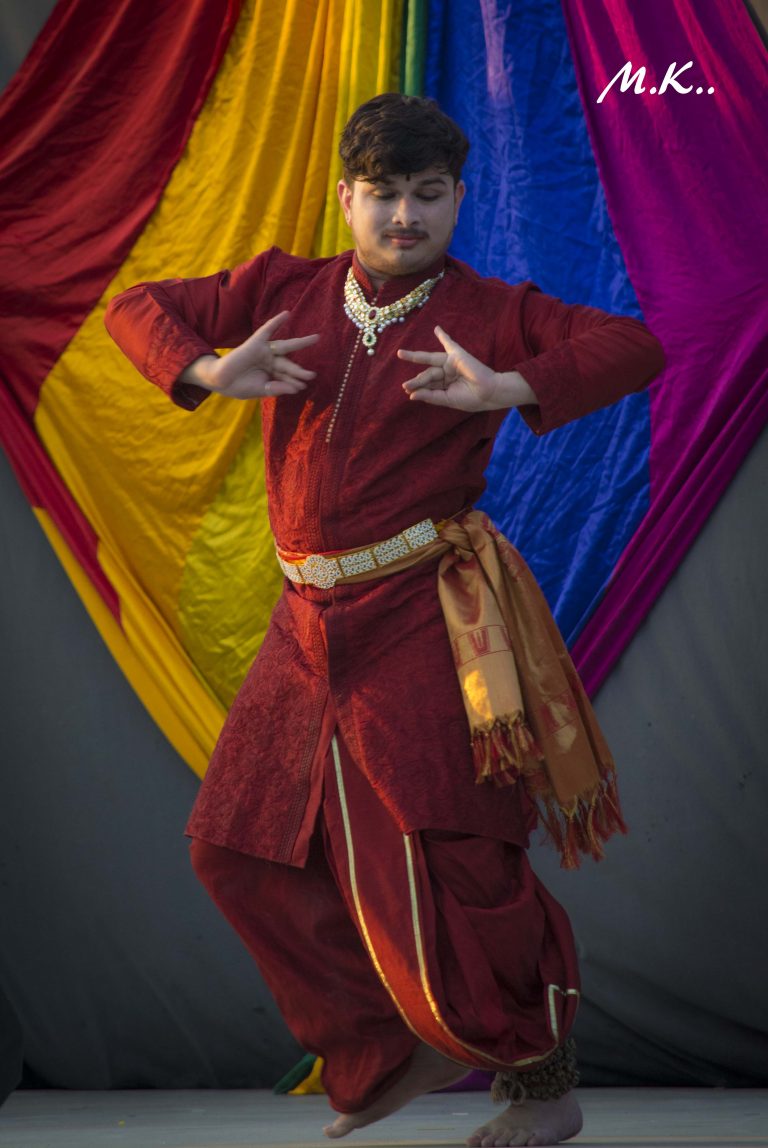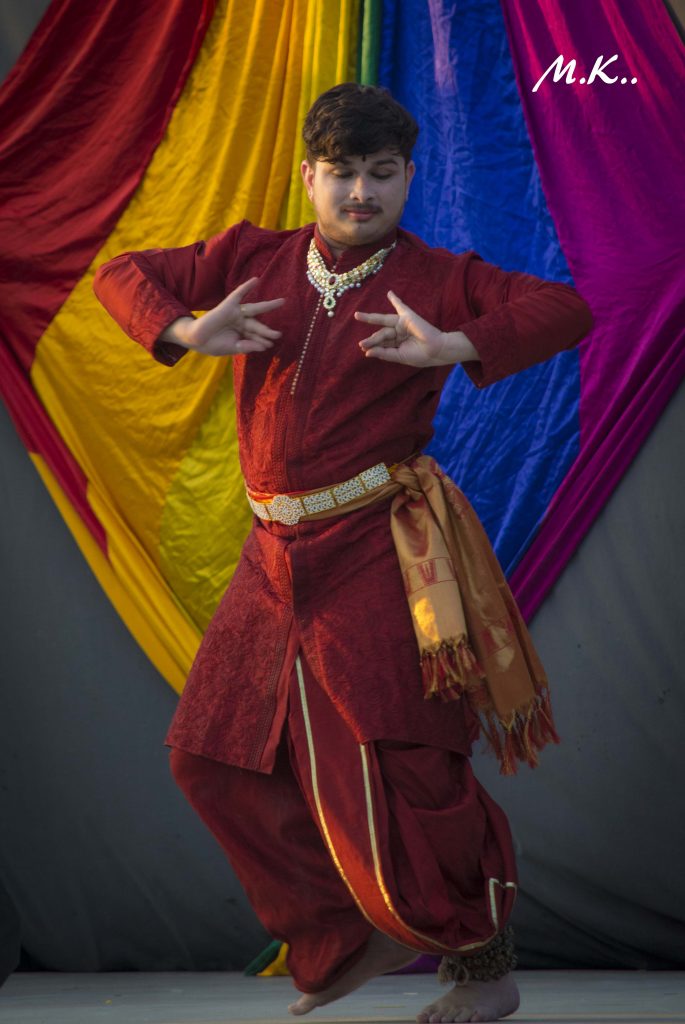 What has been the most interesting project you have done according to you?
My initial Choreographies were themed on LGBTQIA+ studies. I presented my first "Indian expressionist " dance performance called "Unboxing the gender" in 2014 at Queer and Allies film festival organized by MIST (an NGO which works for LGBTQIA rights) and since then I presented various topics including #PAI (Pansexual, asexual and intersexual) which talks about alternative sexuality, D.R.A.G (Draupadi, Renuka, Ahalya and Gopika) a presentation with Feminist approach on #metoo campaign , Pancha Pandhakas a presentation on 5 queer characters of Indian mythology and so on. I love to draw parallel lines with multi-dimensional art and as a practice I performed Bharatanatyam with Beat Boxing and Poetry.
Recently, I and Manab Das, a freelance Photographer worked on a walking Photography where we capture Heritage and Dance into one frame where we explored Butoh in tombs and Bharatanatyam in Minars. I am also working on creating new formats of dance like Sufiyattam where we blend Indian classical dance with Sufi music, Pseudo natyam a free style Indian classical form and Butoh Natyam an adaptation of Indian classical dance with Butoh 4.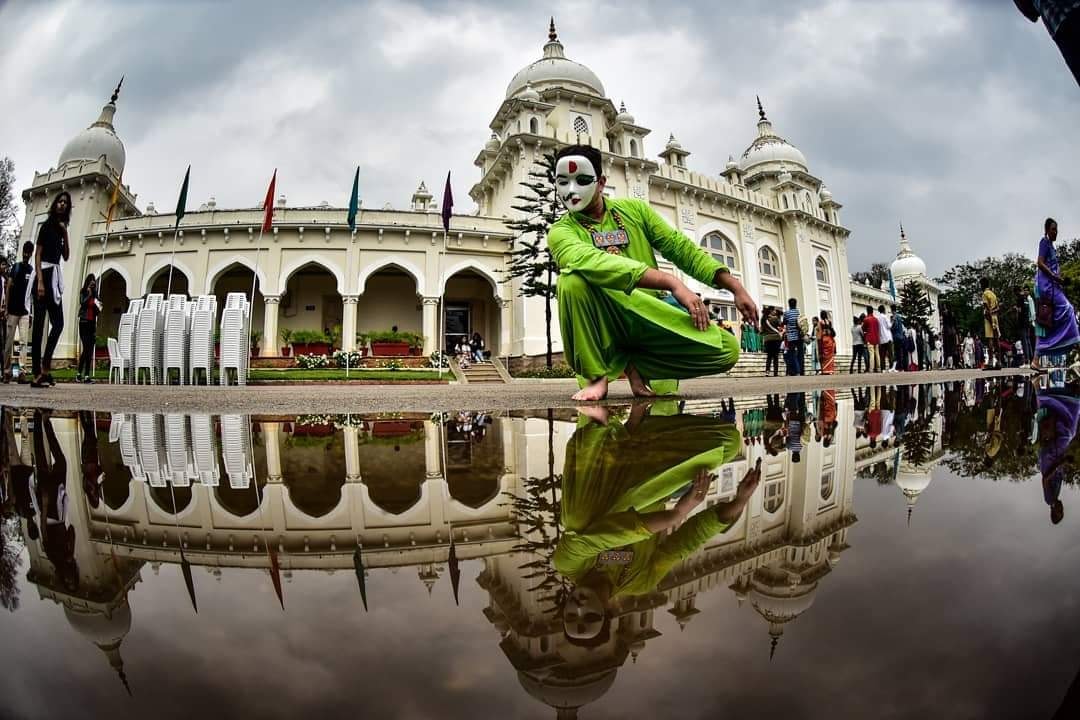 One of the most challenging performance was Nirog, a presentation on demystifying Condoms. The challenge was to hold a giant condom atop a traditional costuming. As we always talk about bhakti, I was extremely skeptical on how that will be received and scared equally about any any outrage. However, people accepted it, which was comforting. Also taking traditional dance with the format of "American Happening" and Performance Art was another challenge which I am still figuring out to work more on in coming years.
How difficult is it to identify as a male classical dancer?
Being a male dancer, my sexuality was always questioned by people. Some thought I was gay and some as bisexual. But I was always sure on the matter of sexuality. I identified that as a dancer and a performer, I shared the qualities of being gender fluid and gained the idea of gender fluidity. There were instances where people would mock me or make fun of me or take me for granted because of my inclination towards dance. However, over the years, I became like a duck – you pour water and my skin only shines.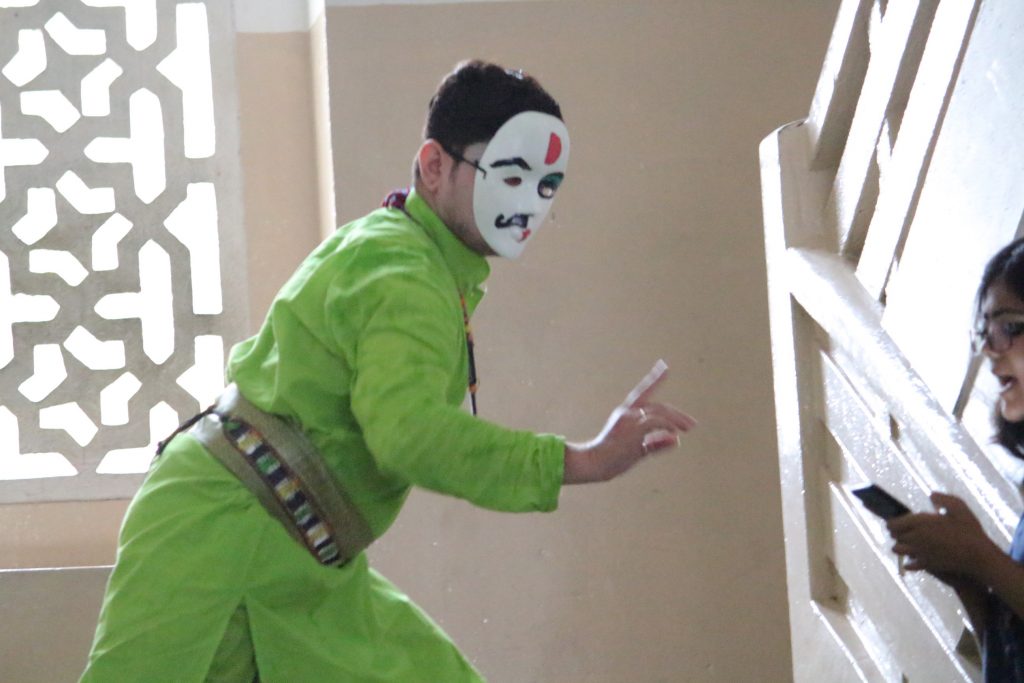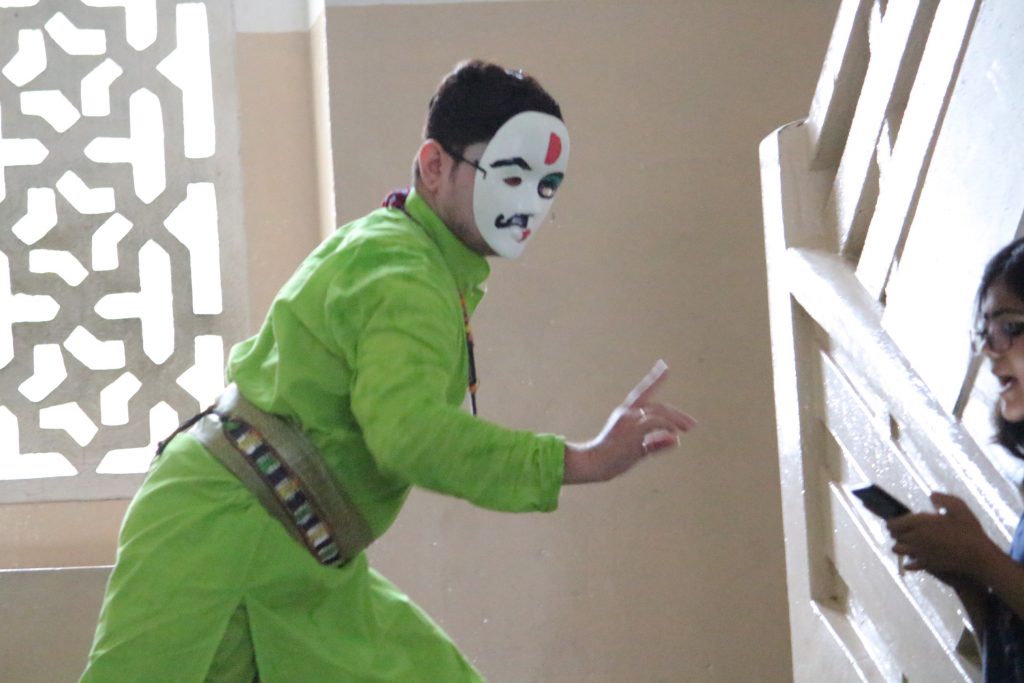 How can art create a better world?
By expressionism we can communicate any subjects starting from Data Science to Gender Studies, the usage of Props and lyrical aspects helps to articulate all the complex ideas with subtlety.
Dance can be used as a better way to showcase anger and grief and regret. I hope if we would have people who can convert their anger into art, then there will be no existence of violence and terror. Where art prevails there is no scope of violence.
How can one talk about sex education or sexuality through dance?
Dance being a language without vocabulary makes it easier to connect and propagate message with movements, and hand gestures talk about sexuality and sex education without sounding vulgar. We can use props like masks and veils to show consent, the variation of sexuality. We can also use mythologies which depict untold stories on sexualities to make it relatable. Indian dance being richer in hand gestures and foot gestures makes it easy for a dancer to communicate an idea non verbally, which creates a more lasting impression.
How can dance articulate LGBTQIA issues and create awareness?
LGBTQIA+ people and community have always been kept in fringes. However, In India there are many stories in place which openly celebrates the queerness in a person and as an artist I wanted to bring in these characters to create awareness among people. Sometimes people are not aware of the terminologies like pansexual, inter-sexual and so on and by dance it helps us to bring up stories of such sexualities and orientations and give a big picture of gender continuum, with which people associate with the act (dance) and this helps to make a better approach to create awareness.
What are you future plans?
I would like to open a school to teach dance to marginalized communities such as Transgender community and sex workers. I would also be looking forward to growing as a professional and take my dance to places to promote awareness and simultaneously work around finding polarity between other arts and keep my feet dancing.