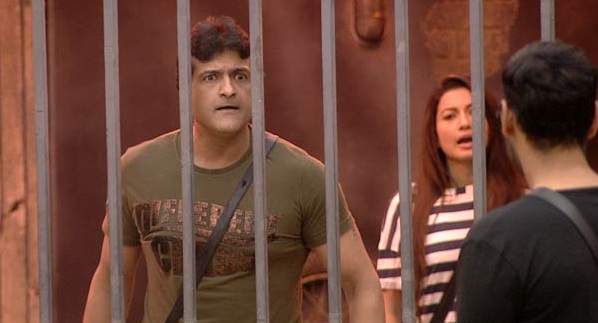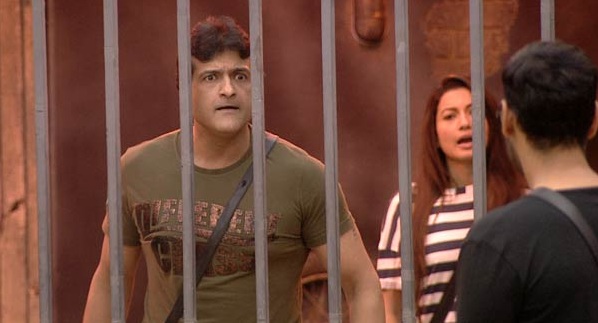 Big Boss is again in the limelight for homophobia inside the house. Armaan and Andy fought on day 24 over some menial matter and the reactions exploded from both sides. Armaan reacted badly when Andy suggested him to eat and both hurled abuses at one another and the whole house went berserk for a bit. The fight went on and on from the beginning till the end of the show. Armaan's arrogance is too obvious and Andy is at the receiving end. Not only did Armaan hurl homophobic abuses on Andy, he went on to call him a disgrace to Punjabis for being gay.
One of the problems on Big Boss this season is Armaan's occasional remarks and jokes about Andy, which are "homophobic" to a great extent. Andy's sexual orientation, body language and his openness become subjects of ridicule in the house. Earlier on the show, Salman Khan had made "homophobic" remarks regarding Andy and Sangram's chemistry in the house. It created quite a ruckus among LGBT community across the country. Even before that had calmed down completely, this Armaan-Andy tussle will surely bring the same debate again- Is Bigg Boss homophobic?
In the year 2007, in Season 5 of Celebrity Big Brother- the UK based reality show on which Big Boss is modeled; Shilpa Shetty was subjected to racist remarks by the housemates. Danielle Lloyd, Jo O'Mearal and late Jade Goody were at the centre of the controversy. Both Indians and Britishers had reacted sharply to the racism in the show, and this had led many sponsors cancelling or suspending their contracts too. It also led to the suspension of the show in 2008.
It now remains to be seen how the show producers and sponsors react to the homophobia that has been on blatant display, and whether the general public in India reacts in the same manner as they did when an Indian was subjected to racial slurs in a foreign land.

Latest posts by Kumam Davidson
(see all)