Mainstream media and its lack of sensitivity towards minorities, especially LGBTQ people, is nothing new. It is often accused of portraying the community in a stereotypical fashion, and their coverage of pride parades is often a reflection of the stereotype that they perpetuate. Although in recent years the situation has improved and there is positive portrayal in the media, but we still have a long way to go. Every now and then in the garb of positive stories about the LGBTQ community, mainstream media pushes the stereotypes to the society.
One such incident happened with Mumbai's Sukhnidh Kaur yesterday, who shared her experience on Twitter. Bombay Times, a supplement that comes with The Times of India newspaper, is doing a story on Section 377 and wanted college students to talk about Section 377. A journalist working for Bombay Times had called Sukhnidh and her friends for a shoot. However, when they reached the venue, they were asked to go home and come back the next day, because in their present clothes, they didn't "look gay enough".
Sukhnidh narrates that a cross-dressing person was asked to come dressed in his "costume", a gay boy was told that he needed to be dressed more flamboyantly for the shoot (he was wearing a blue shirt), and women were asked to have a more androgynous look.
However, Sukhnidh and her friends decided not to partake in the sham and walked away. Furious at the stereotyping and insensitivity of a reputed media house, she decided to call them out on social media and narrated the whole incident. Her Twitter thread has since gone viral and received over 3.5K RTs at the time of writing this. When Gaylaxy spoke to her, she informed us that the editor of Bombay Times will soon be talking to her.
Bombay Times was in a similar dock sometime back when Deepika Padukone had called out Times of India for zooming in on her cleavage in one of the photos and sharing it on their website. The newspaper had gone on to defend itself then, and said that Deepika was raising the issue for publicity, and she had done bold shoots and so shouldn't have problem if the paper zooms in on her cleavage.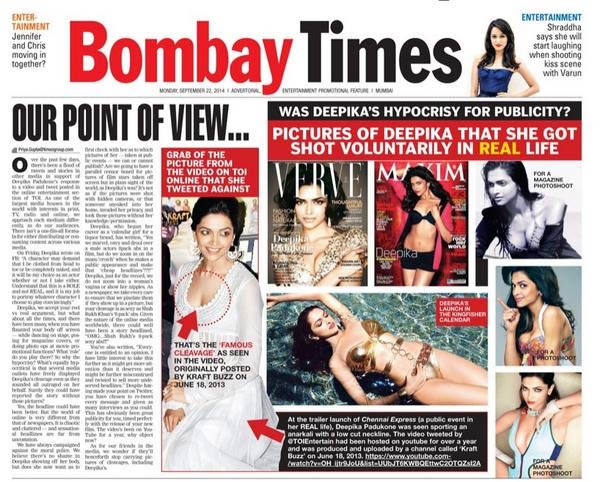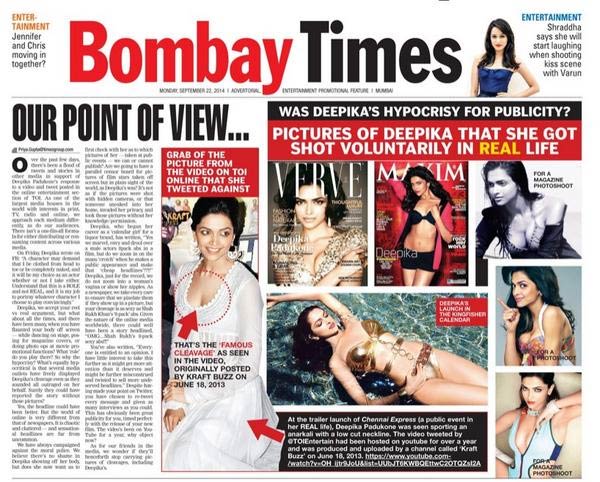 Here's the entire thread: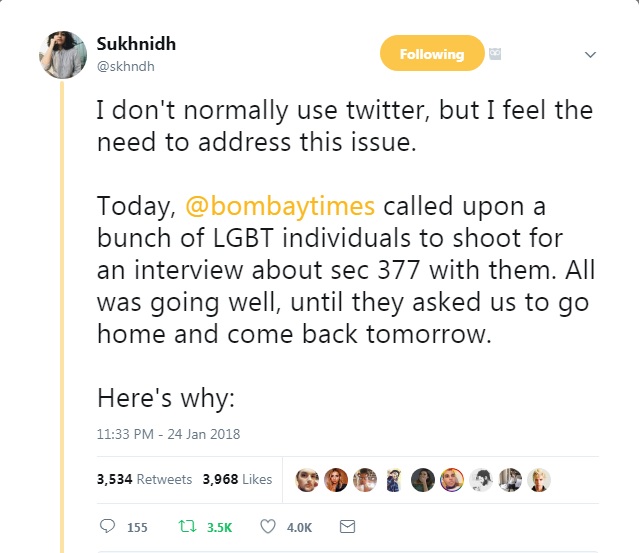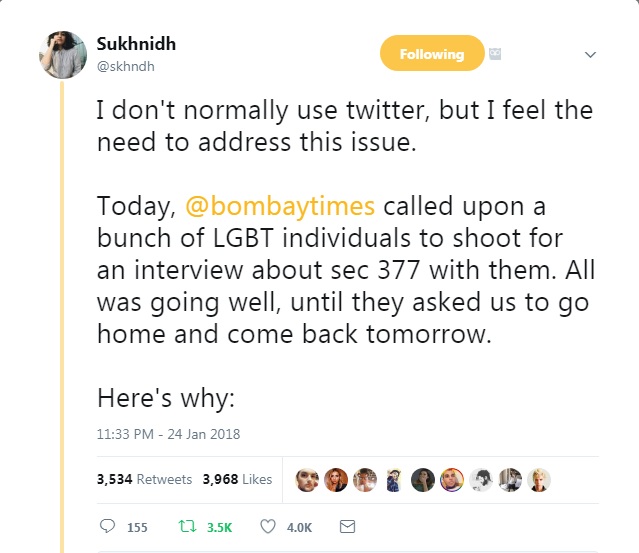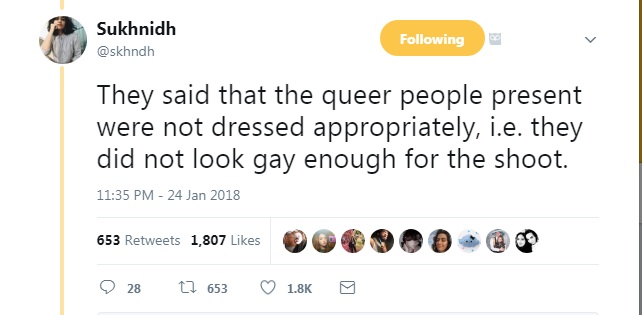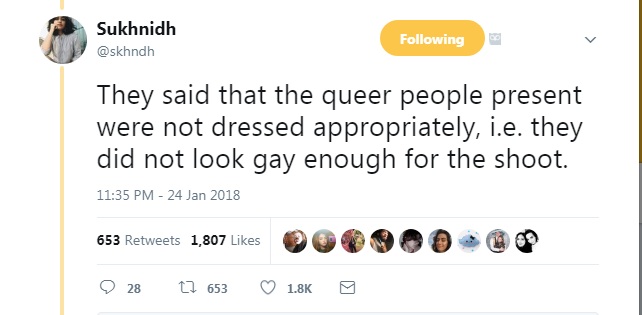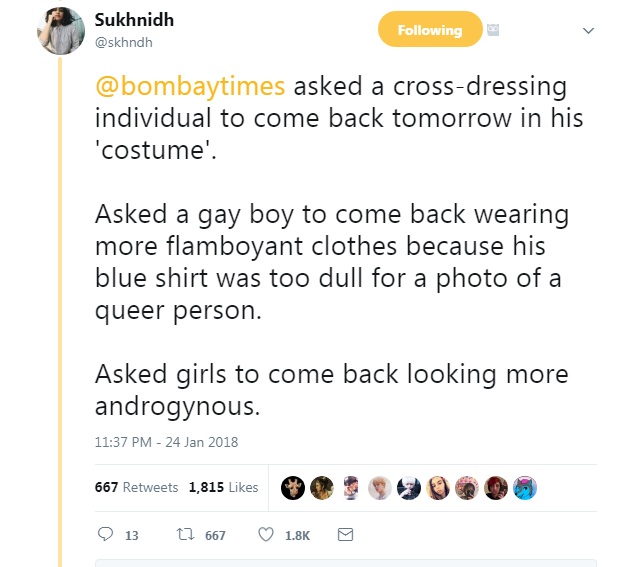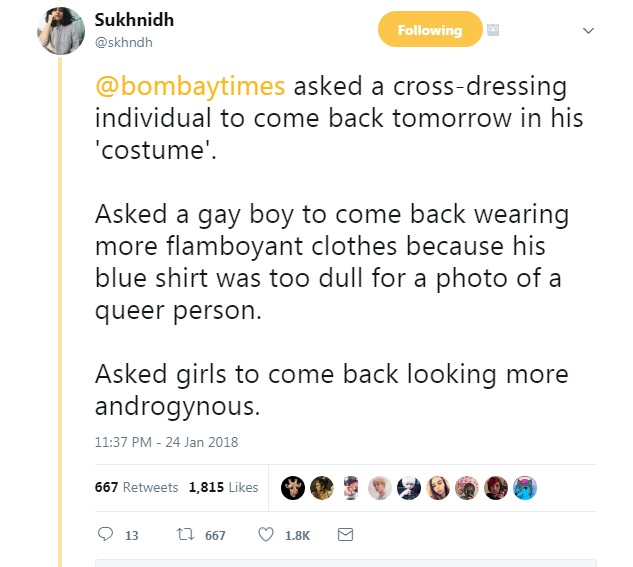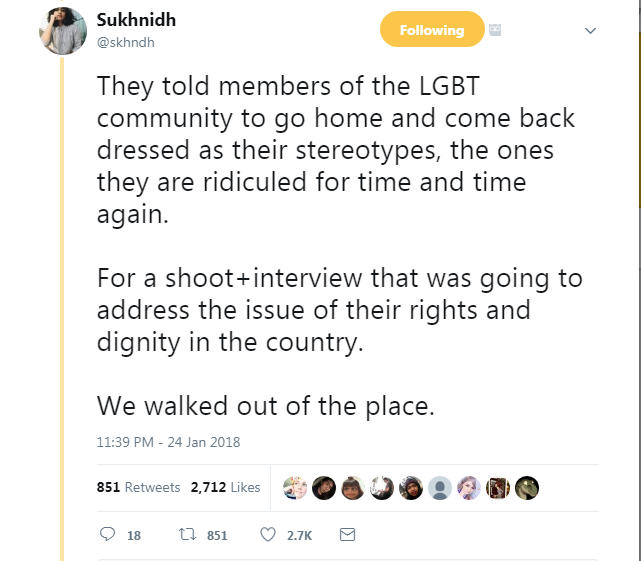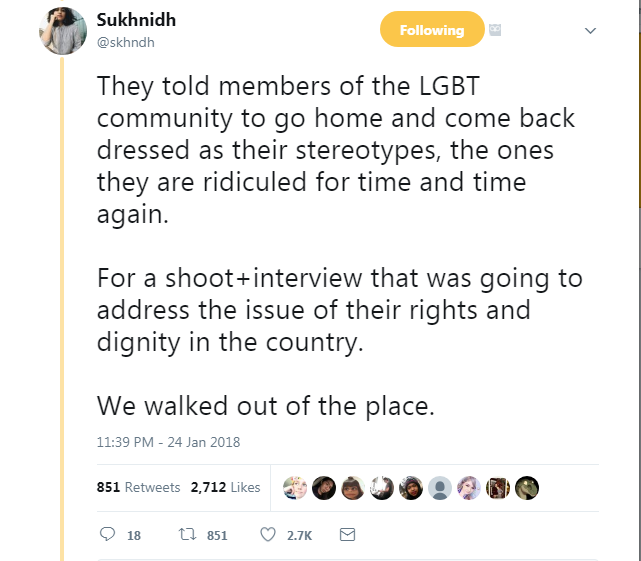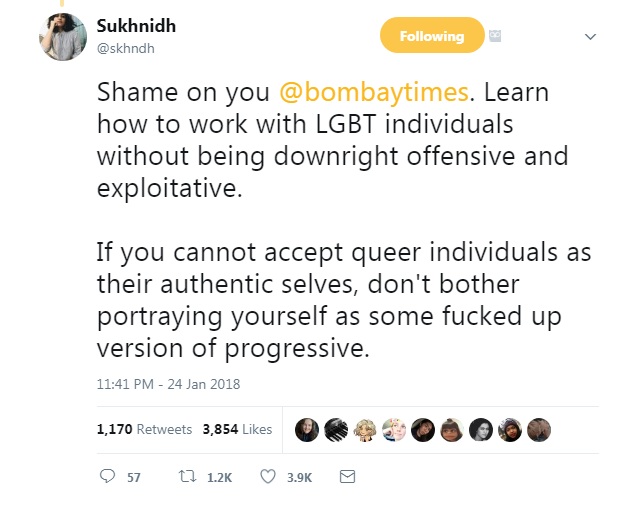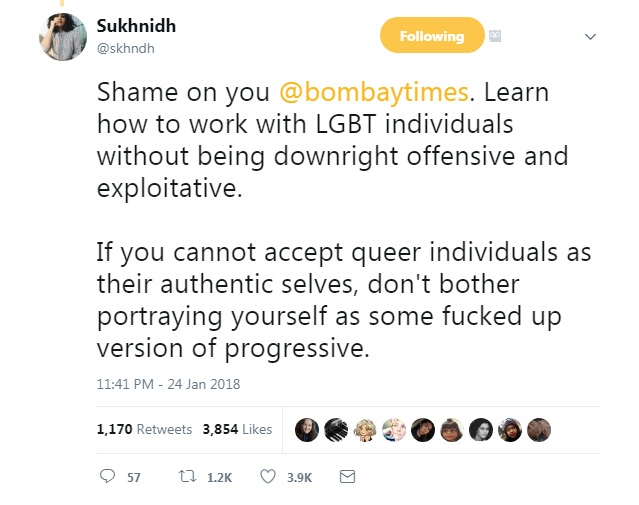 Latest posts by Sukhdeep Singh
(see all)