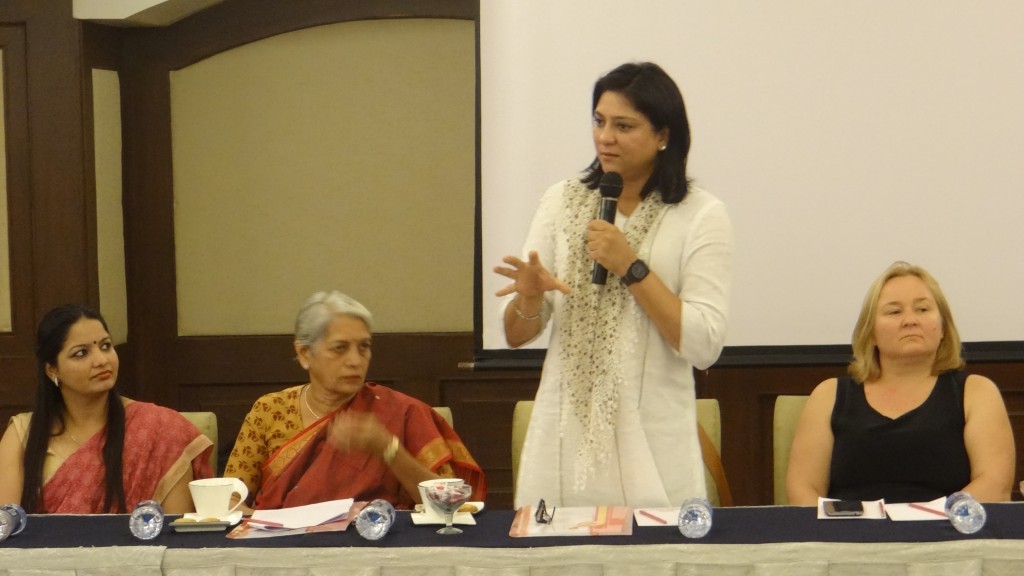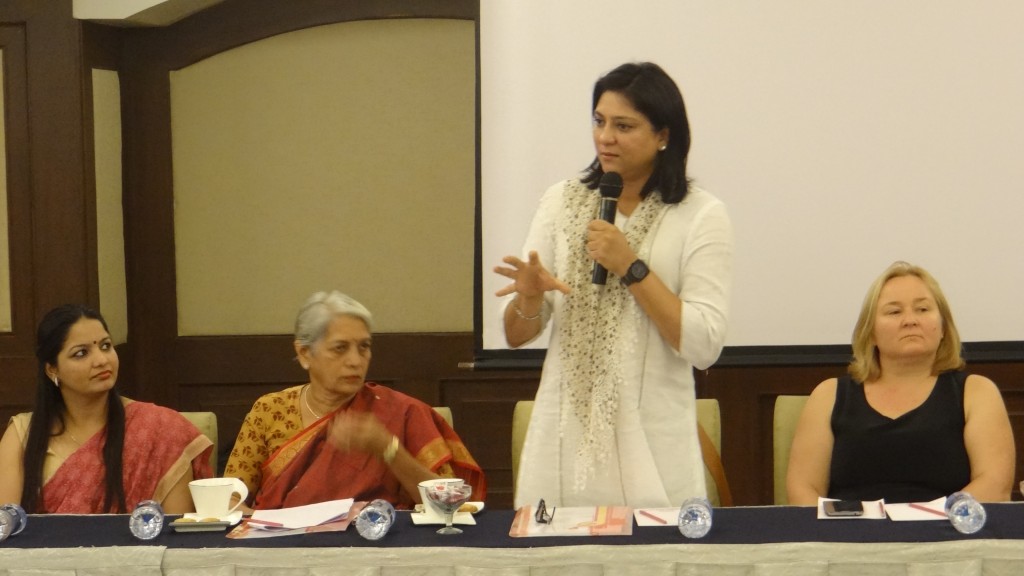 Priya Dutt, former Member of Parliament and Congress leader asked the LGBT community to stand up for their rights in "the increasingly difficult and intolerant culture we see today". Priya Dutt was speaking at gathering of over 100 activists who had come from across India for the "National LGBT human rights advocacy consultation" convened by the Humsafar Trust in Mumbai on Tuesday October 13, 2015. The meeting was organised to draw up an action plan for the repeal of Section 377 of the Indian Penal Code that criminalises same sex relationships and for the implementation of the NALSA judgment on hijra/transgender rights.
"Don't be surprised to find CCTV cameras in your house next. They are checking on what you wear, you eat and what you even must think, banning everything in their path. This is not a healthy trend and you must stand up for your fundamental rights to equality and right to live freely", said Priya Dutt, adding, "People are afraid but you must not be cowed down for people like me are with you in your fight for fundamental rights to life and liberty."
Ashok Row Kavi, India's leading LGBT rights activist, stressed on building alliances with the mainstream society over common causes. "The LGBT community should be in the forefront of this fight for liberal rights and to uphold rational and scientific attitudes to everything from sexual freedom to women's rights. No compromises must or can be made on the basic human rights of all our peoples and in upholding the values of our Constitution," said Row Kavi.
Dr. Alka Gogate, former head of the faculty of Microbiology in Sion Hospital and the first Project Director of the Mumbai District AIDS Control Society (MDACS), who was part of the panel, called on LGBT communities to voice their grievances and sensitise the health sector to their needs. She said the sexual and reproductive rights of LGBT should be made compulsory subjects in medical education as doctors – and the mainstream health sector – were clueless about gay, lesbian or transgender issues.
Avsharan Kaur, Joint Director – Targeted Interventions from the Maharashtra State AIDS Control Society, said the ignorance was also due to the fact that the community was still invisible. "The basic size estimates of gay men and hijra populations are way off because of their hidden nature. When we ask them to show us how many are on the ground, they find it difficult to bring community members together and it becomes difficult to show higher figures to the government evaluators," she said.
Anna Chernyshova Programme Manager,South Asia Multi Country Programme – UNDP Regional Hub-Bangkok, pointed to the example of neighbouring Nepal, where sensitisation of political leaders over the years had led to the country including LGBT rights in its new Constitution.
Tripti Tandon of the Lawyers Collective outlined various legal strategies gay men and transgender should take to fight for their rights. She said the Transgender Bill expected in the winter session of Parliament would be a foot in the door after the NALSA judgment.