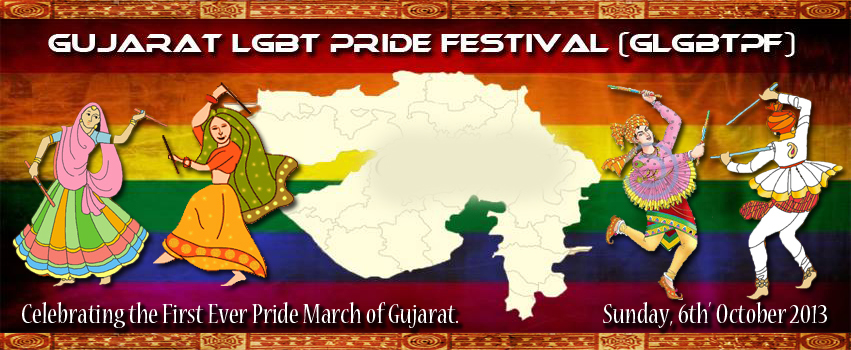 In the last few years, major cities in India have witnessed LGBT pride walks. People have come out in the streets to claim their rights and respect in such pride walks in Delhi, Mumbai, Bangalore, Kolkata, Chennai etc. This month, the country will witness another such spectacular walk in none other than the city of Surat, Gujarat.
The pride walk will happen this Sunday, 6th October in Surat. The march will commence from New Civil Court, Athwa lines at 10 in the morning and end at Kargil Chowk, Piplod. This historic event has been brought together by the relentless collective efforts of Gujarat LGBT Pride Festival (GLGBTPF) and Foram Foundation, a Baroda based NGO working for MSM and HIV. In a press release, the organisers have stated that "this pride march is being organized to demand equal rights and urge the Supreme court to pass the long reserved judgment on section 377 of the Indian Penal Code."
The organisers also said, "Apart from conducting the march for the pride of the LGBT community, this event is to mark the community's presence and the power to make or break the future of many politicians in the 2014 general elections." Surat being the administrative capital of the state gives all the more important reasons for such a pride walk.
There has been extensive online campaign for the march for a while and people from across the country seem to be gearing up for it, especially from nearby cities like Mumbai and Pune. With such enthusiasm and excitement around, the first pride walk in Gujarat is now ready to take off.

Latest posts by Kumam Davidson
(see all)