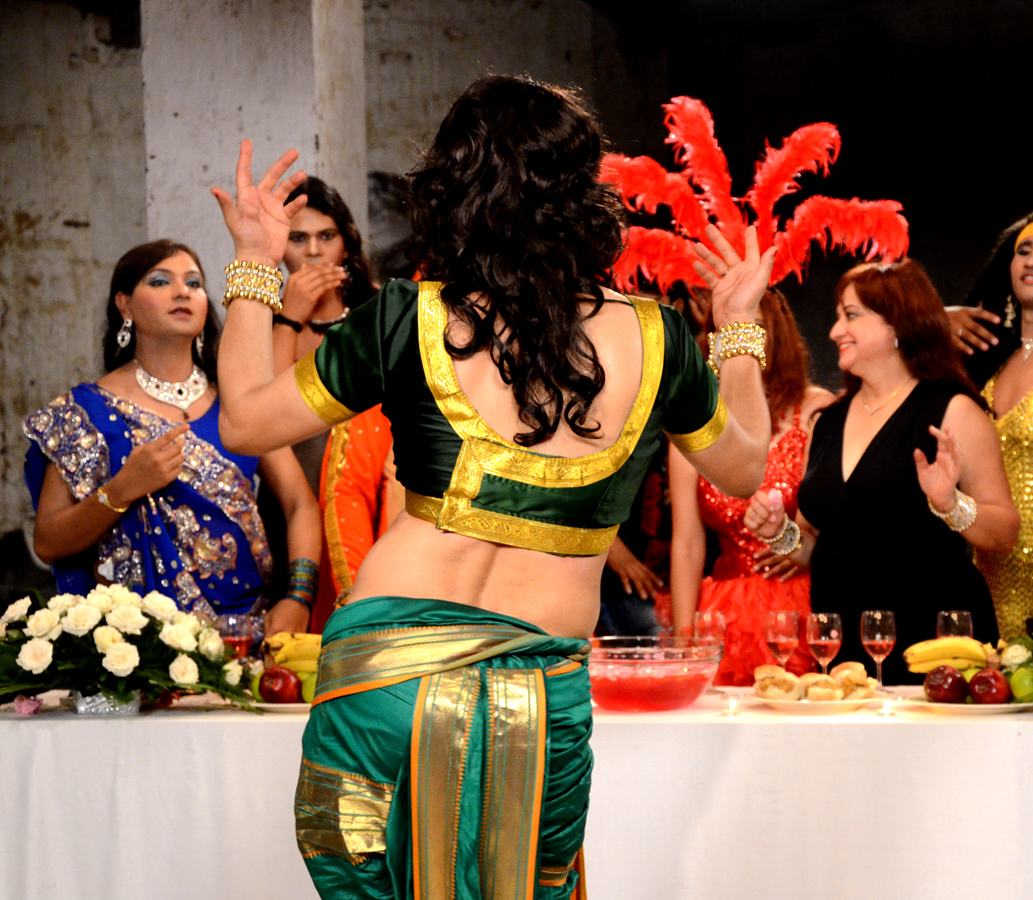 Indian gay, lesbian and transgender films will have an international festival run in October, making a mark worldwide.
KASHISH Mumbai International Queer Film Festival, whose 4th edition was held in May 2013, is facilitating programming Indian and South Asian LGBT films around the world. The films will screen in October at the Seattle South Asian Film Festival (USA), Nuremberg Human Rights Film Festival (Germany) and Iris Prize Festival (UK).
"We would like to reach out with these wonderful films beyond the five days of our festival. So we curate a package of films that can travel through the year to various venues. KASHISH recently facilitated a screening of queer films in Hyderabad, organized by the youth group Queer Campus Hyderabad. The Octoberfest series of screenings is taking this initiative ahead," says Sridhar Rangayan, festival director of KASHISH, which has by now grown to be South Asia's biggest queer film festival.
"Can there be any news better than this?" says filmmaker Lok Prakash whose film 'Are We So Different? (Amra Ki Etoi Bhinno?)' will be screening at the mainstream Seattle South Asian Film Festival. "It is a big thrust to South Asian queer films."
Saadat Munir, whose film on Pakistani transgender community 'Chuppan Chupai (Hide & Seek') will also be screened, is greatly enthused about the screening at SSAFF, "My film is touring at different LGBT film festivals around the world, but being selected at a festival that caters to a wider South Asian audience like SSAFF will make our job much easier to reach out the masses and convey the message of sexual minorities in Pakistan around the world." The film had won the Best Documentary Feature award at KASHISH 2013.
Included in the package of Indian films curated by KASHISH and the US non-profit organization Trikone Bay Area, is the winner of the Riyad Wadia award – 'Raat Baaki (The Night Is Young)' at KASHISH 2012. "I'm extremely honoured and thankful that my film is being presented to such a larger audience… this will get Indian independent films more visibility", says the film's director Pradipta Ray.
At the Nuremberg Human Rights Film Festival, Sridhar Rangayan will screen a trailer of his forthcoming documentary 'Breaking Free' as well a selection of films from South Asia. Invited to Nuremberg as a festival guest to talk about LGBT rights, he hopes to highlight the issues faced by the community. "While the LGBT movement is gaining strength in South Asia, there is still homophobia and transphobia that the communities face, especially violence by the legal systems and even families. The screening and discussion in Nuremberg will place this issue within the human rights context," says Rangayan.
Rounding up the October screenings will be the film 'Urmi' that won the Best Indian Narrative Short award at KASHISH 2013 at the Iris Prize Festival in Cardiff, UK. It will compete for the highest cash award for LGBT films in the world – £25,000. Excited about this, the film's director Jehangir Jani says, "I made Urmi as I had a feeling that there are dimensions in sexuality that cannot be delineated crisply in terms of life and identity. I feel Urmi is a universal persona that exists within the layers of social behaviours in each of us LGBT persons, whether manifested or suppressed. It is heartening to know that the film is being seen at festivals across the world."
Rangayan is hopeful of more such programs in the future, but says, "Right now it is the content that is driving inclusion of Indian queer films, made on shoe-string budgets, at these festivals. But we do need a very quick support system in place to help filmmakers make qualitative films that can stand up to international standards."
KASHISH Octoberfest Calendar
Seattle South Asian Film Festival
October 5th 4pm : Hide & Seek (Chuppan Chupai) by Saadat Munir & Saad Khan
October 6th 2pm : Are We So Different? (Amra Ki Etoi Bhinno?) by Lok Prakash
Urmi by Jehangir Jani
The Night Is Young (Raat Baaki) by Pradipta Ray
Nuremberg Human Rights Film Festival
October 6th : 5.00pm : Breaking Free (showcase) by Sridhar Rangayan and other films from KASHISH
Iris Prize Festival
October 10th 12.30pm : Urmi by Jehangir Jani