Kumam Davidson talks to Tarique Hameed, who is one of the founding members of Wings Cultural Society. Tarique is a young talented theatre activist whose artistic vision reflects the dilemma of modern man living in an era of neo-colonialism and globalization. Sara Ka Saara Aasmaan is his latest directorial venture and it has already created waves among theatre lovers and feminist circles.
"Sara Shagufta, known as the Sylvia Plath of the subcontinent, is a Pakistani poet whose life was an excerpt of a painting that has shades of women's lives across times and boundaries. After a hard and poverty stricken childhood, her first marriage was at the mere age of 14 – but she never really found marital pleasure. The familial strength that the patriarchal society screams of had always looked to weaken her. Children, also, offered no respite. Sara took to writing after the death of her child, and through her inexhaustible ache, gave us hard hitting poetry that defies social norms and cultural barriers of her times (and even ours). She did this in her own capacity at a time and place where knowledge (ilm) was strictly a male domain. We all know, in our own understandings, what happens to women who dare. Sara's brevity and rationality in a coward irrational system frequently dragged her to mental asylums. In "Sara ka Sara Aasmaan", the less spoken about fractions of Sara's life are highlighted through phases of passive submission, acceptance, grief, retaliation, humility and well, peace. Sara Shagufta in her 30 years of existence (1954-1984) understood a world that failed to understand her, a world that continues to fail to understand her. "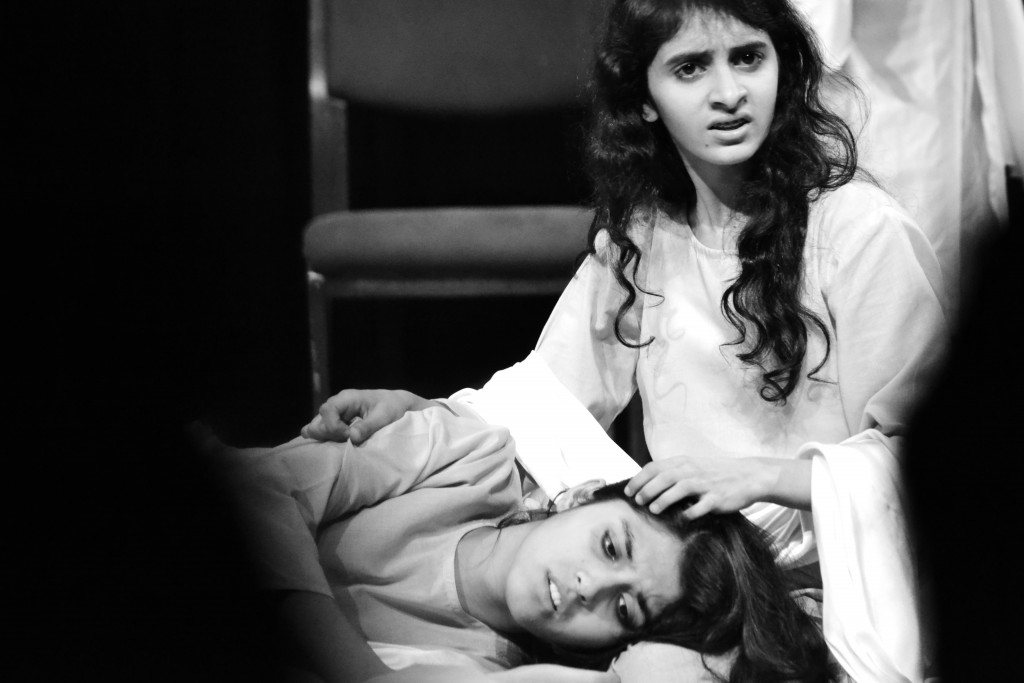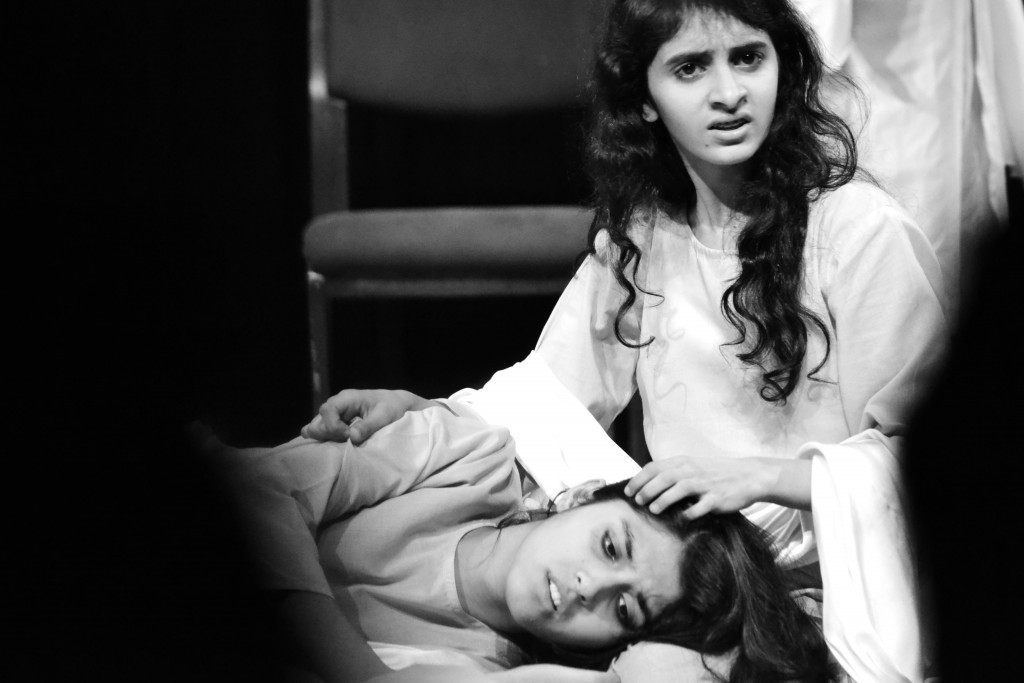 How did Sara Ka Saara Aasmaan happen?
One of my closest friends Gufran Raghib had given me a short story Ba-Zaban-e-Khud by Sara Shagufta to read and I thoroughly enjoyed reading it. Since then I hoped to stage a play based on the life of Sara Shagufta. This was in 2013 when I visited All India Radio to meet Mr. Danish Iqbal and we discussed about Sara Shagufta. Coincidentally, Danish Iqbal mentioned to have penned a whole play on her life. I immediately requested him to give me the script and this was how the script reached me in a few days. I was working on a different play of mine, Mahabhoj, when this script came along. I usually like to focus on one project at a time. That was why the staging of the play did not materialise in 2013 even though the script was with me.
I asked Mr Iqbal before starting the project why did he write this particular play? He replied someone required a play to be staged on women's day. He had already discussed about Sara Shagufta with his friends and decided what else could be better than a play on her life! He started collecting materials for this play and started his work immediately after. He had to think like a woman when he was writing about her life. He was raised by his mother alone and never saw his father; hence he understands women's emotions better. He saw and understood the hardships his mother faced while raising him.
However, the staging of this play did not happen as the organisers could not gather enough courage to stage such a play that explicitly displays women's emotion and trauma they go through. Fortunately it reached me and Wings Cultural Society boldly performed it twice already.
How much research went into the making of the play?
When I got the script in July 2013, I mentioned Sara Shagufta to my friend Baljeet Singh and he created a Facebook Page on her name. This page was noticed by Hina Abid, who is the daughter of Sara Shagufta's youngest sister. She messaged to enquire about the purpose of starting a page on her aunt's name. Discussions started when she showed interest in it and a lot of information was passed on by her. The real people on whom the characters of the play are based are still alive and Hina helped me a lot in order to understand and portray these characters. After four months of rigorous rehearsal the play was staged for the first time on 27th Nov 2014 at Muktadhara Auditorium, New Delhi.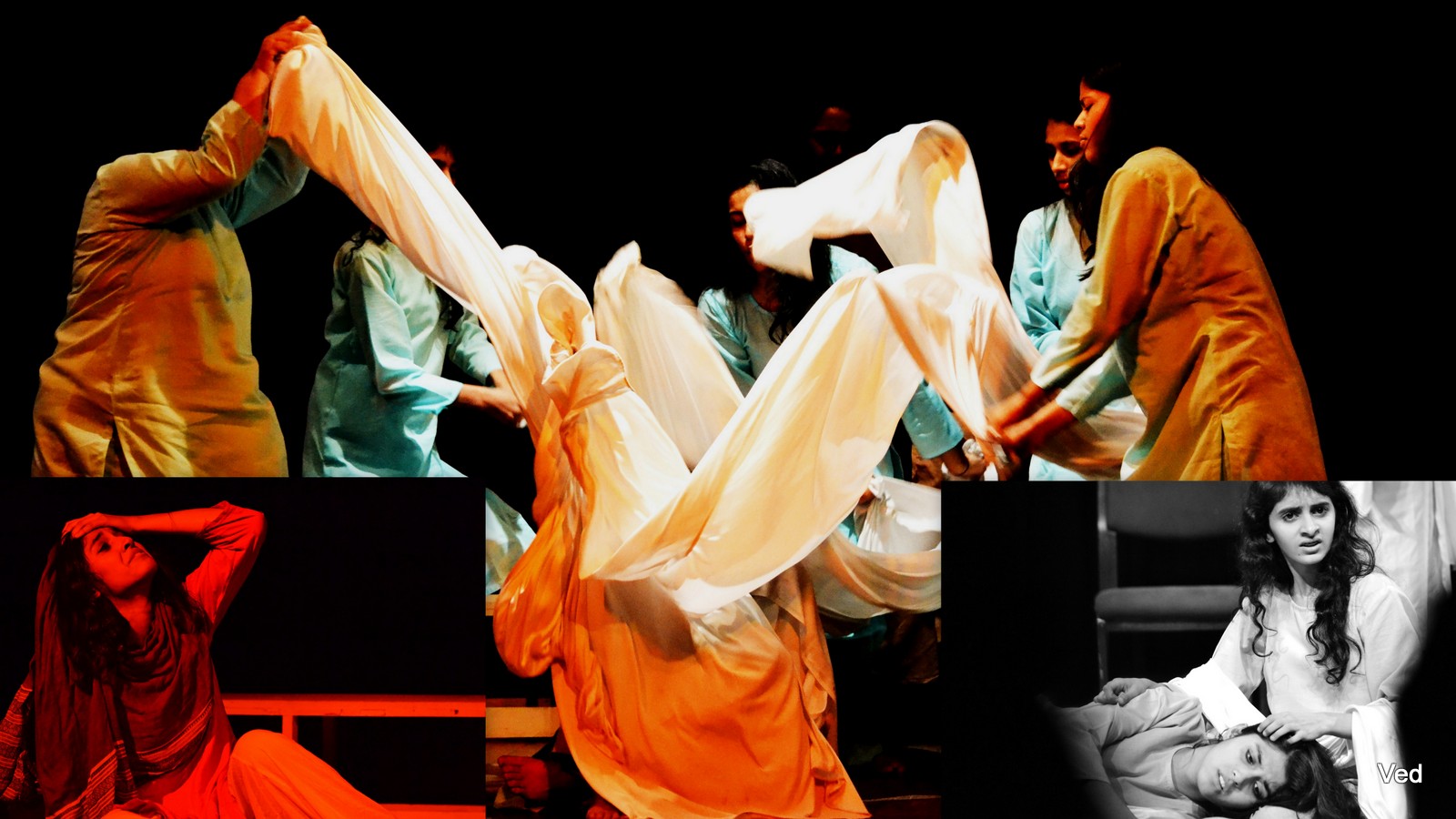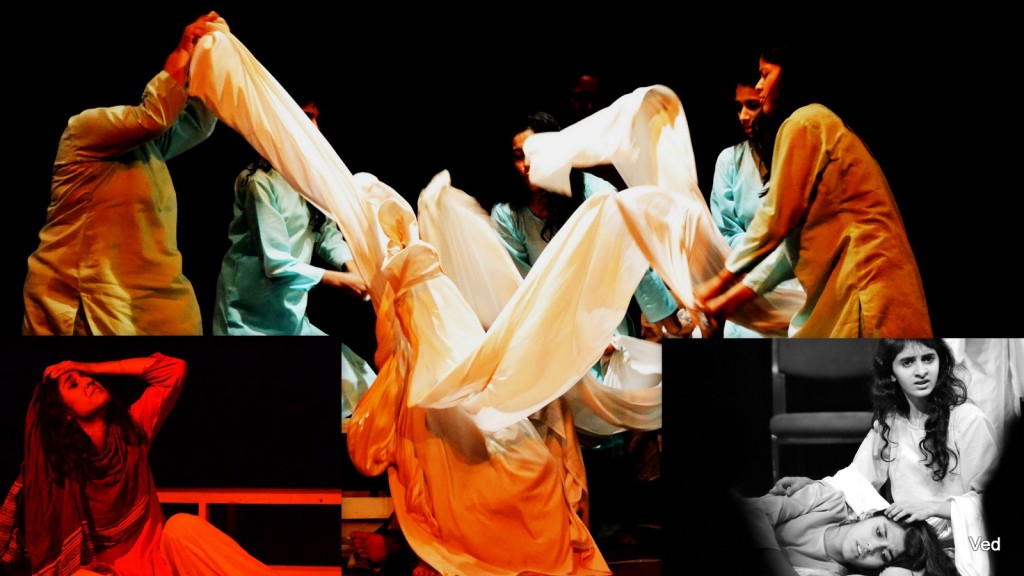 This is not the first time a play has been made on Sara Shagufta. Were you anxious about being compared or criticised?
I think of myself as a creative person and with the help of creativity of all my group members I dare to proceed with any of my projects. She is a famous personality and it is evident that lot of performances happen based on her life or on her works. But when I decided to work on this project I did not watch any of the previous performances. I do not want any kind of influence on my work from the previous performances staged by others. I consider it is the responsibility of the audience to watch and criticise the plays and I welcome any type of criticism and advice that comes my way. It helps me to improvise my next show.
Do you think you found the right Sara for your production? I mean how difficult was it?
Before starting a production we advertise regarding our production oriented theatre workshop. We mention the specific qualities and age group we require for our characters. We prefer a fresh face usually. After advertisement many people responded and we decided on Sukanya Mukherjee as her dedication for the project showed when she regularly attended our workshop. We had another bright actor from our group Guniea, for the role of Sara. We decided that in one show Sukanya will play Sara and in the next Guniea will play the same. During rehearsals Guniea injured her foot and she could not perform and I feel sorry for that.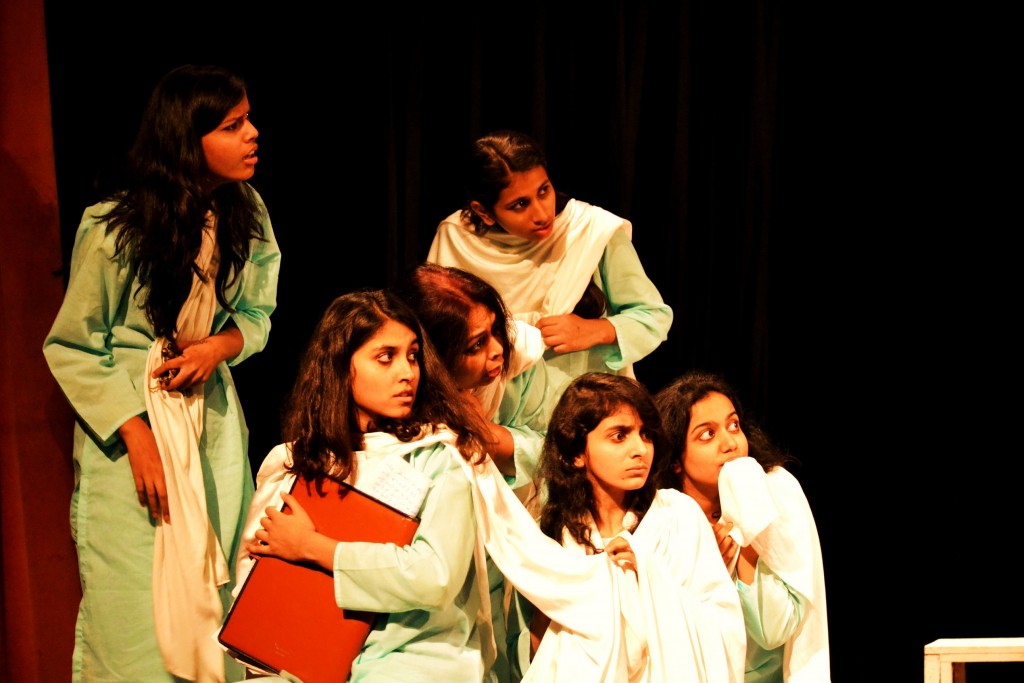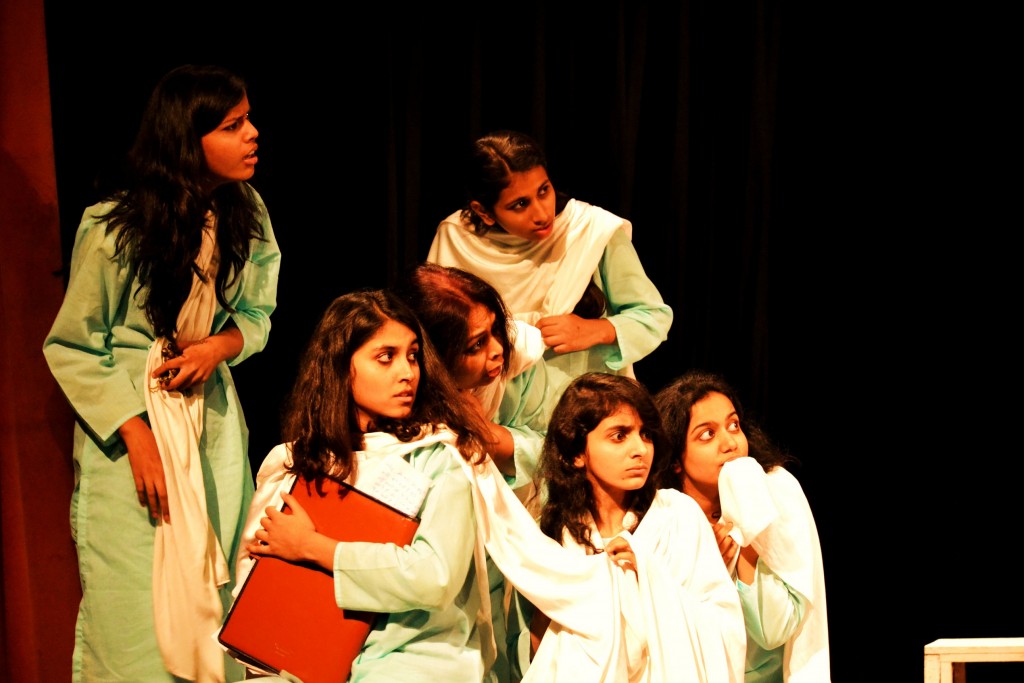 How is the audience response so far?
In both the shows audience response was awe- inspiring. People praised Ankush Gupta's music, Ayushaansh Gupta's lights and performance of all the characters. Audience were seen overwhelmed with emotions after the play. Diwan Singh Bajeli wrote a very inspiring review on The Hindu and Kavita Nagpal in The Asian Age. We are grateful to these two senior theatre critics. We also have received a few good suggestions from the audience and definitely they will be implemented in the next show.
Any new project in the pipeline?
My next project is The Wave translated by (German to Hindi) Rakesh Kaushik, which is going to be staged on Feb 8, 2015 at 5.00 p.m. at Shri Ram Centre, Mandi House, New Delhi as a part of Asia's biggest theatre festival 17th Bharat Rang Mahotsav. This will be the fifth show of this play. Previously this play was awarded as one of the best plays of Delhi in the year 2013 by Sahitya Kala Parishad, Delhi and it was performed in their prestigious Bharatendu Natya Mahotsav.

Latest posts by Kumam Davidson
(see all)