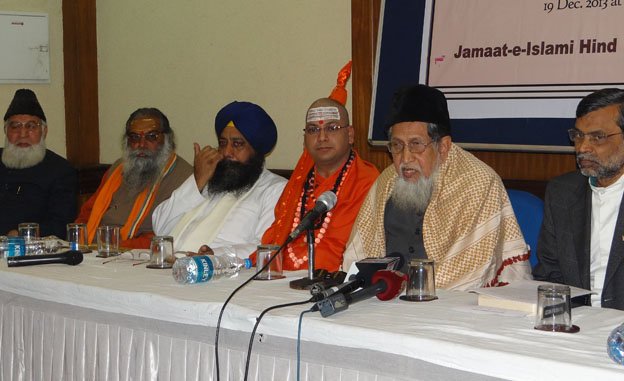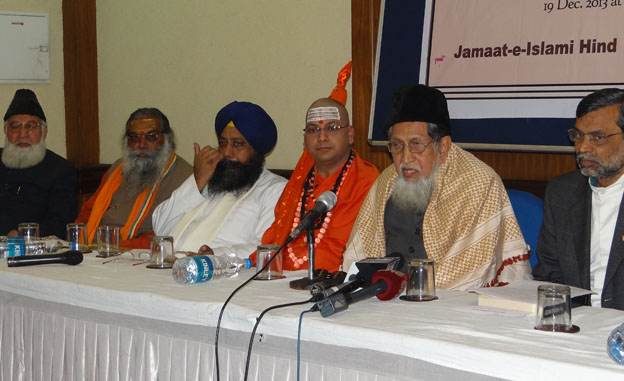 Religious leaders of different hues released a joint statement condemning homosexuality and welcoming Supreme Court for safeguarding Indian culture and preventing the spread of western culture.
"The decision of the Supreme Court on Section 377 of the Indian Penal Code is not only in line with the eastern traditions of this country, moral values and religious teachings but it also removes apprehensions about invasion of western culture and disintegration of family system and fabric of social life – the inevitable fallouts of the Delhi High Court order of 2009 wherein it decriminalized homosexuality," the statement reads.
The statement has been signed by leaders belonging to all major religions – Islam, Sikhism, Hindu, Jainism and Christianity. The leaders call AIDS a gay disease and say that homosexuality prevents evolution and progress of human race, and destroys social relations and family system.
"With this historic decision, the apex court has kept the country from going on to the path of destruction," the statement says. They accuse "lovers of western culture" of putting undue pressure on Government and political parties for amending the law in the name of individual freedom, minority rights and other lame excuses.
They warned the Govt. against decriminalizing homosexuality. "We warn the government and political parties that we will never accept it if they do it ignoring religious teachings, eastern culture and opinion of the overwhelming majority of the people. Such filthy experiments have destroyed human society and violated the rights of women at a large scale in the west."
Maulana Syed Jalaluddin Umari – (Ameer (National President), Jamaat-e-Islami Hind; Maulana Mufti Mukarram Ahmed – Shahi Imam, Fatehpuri Masjid; Jagat Guru Swami Omkar Anand– Sanatan Dharm, Gyani Ranjit Singh-Chief Priest, Bangla Saheb; Fr. Dominic Emmanuel; and; Lokesh Muni– Jain Dharm, are the signatories of the statement.

Latest posts by Sukhdeep Singh
(see all)