Speaking at the Zee Jaipur Literature Fest, Karan Johar said today that India was a tough country where speaking about your personal life could land you in jail. He also talked Sec 377 and about the difficulties he faced while growing up because of being called "pansy".
Johar began by recalling his awkward childhood in a South Bombay 'snooty neighbourhood'. He admitted that the tag of 'pansy' attached to him as a child bothered him endlessly and that initially, he struggled to come to terms with his effeminacy, reportedIndia Today. "I hated the word 'Pansy' and I was called that as a child. I was effeminate as a child and I used to have sleepless nights over the fact that I am different from other children," Johar said.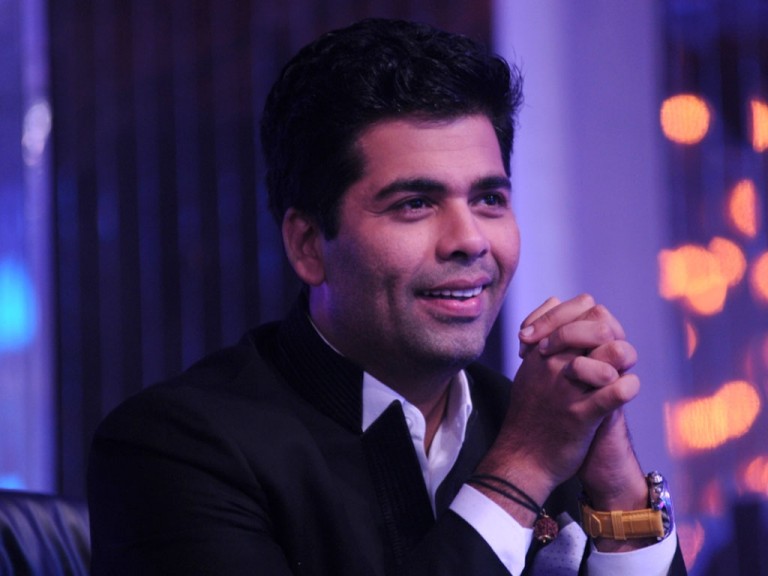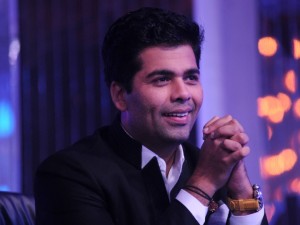 Johar also said that India was a tough country and where speaking about personal life can land people behind the bars. He referred to Section 377 as a 'hurdle we need to combat' and said he doesn't blame closeted homosexuals for not coming out in a country where they can be 'tortured 377 times' for admitting it. He talked about his parents being his biggest support system. "Even when I weighed 150 kg, my mother said I was the best looking child in the world and my father told me that once I lost a little puppy fat, I can be a hero in Hindi films."
Quizzed about the negative portrayal of homosexuals in Bollywood, he defended his movies Dostana and Kal Ho Na Ho, saying that these movies opened up the conversation on the topic in Indian homes. "Whether its 'Kal Ho Na Ho' or 'Dostana', I discussed the issue in the mainstream. I received so many letters from youngsters saying that my movies helped their parents identify their sexuality. Now there are so many films on LGBT and I am proud that I started it."
Speaking on his relationship with Shah Rukh Khan, he said: "I don't deny that there have been ups and downs. But that's part of every relationship. But Shah Rukh, Gauri and their three kids are part of my family. They play a huge part in my life." He expressed his frustration with the constant fight with censors and called freedom of expression as biggest joke in the world right now. "We're fighting the censor with every film. You write anything, you can't say anything. How are we democratic then?" Indian Express quoted him as saying.
Karan Johar appreciated the efforts of Dr. Shashi Tharoor to amend Sec 377 by bringing in a private bill in the Parliament, but said the society needs to change as well. "You can change the way the governance works, but how do you change the sensibility of the average man in the house, it doesn't matter what bill you pass and what dharna you do until the DNA or the mental fabric (of society) changes."

Latest posts by Sukhdeep Singh
(see all)