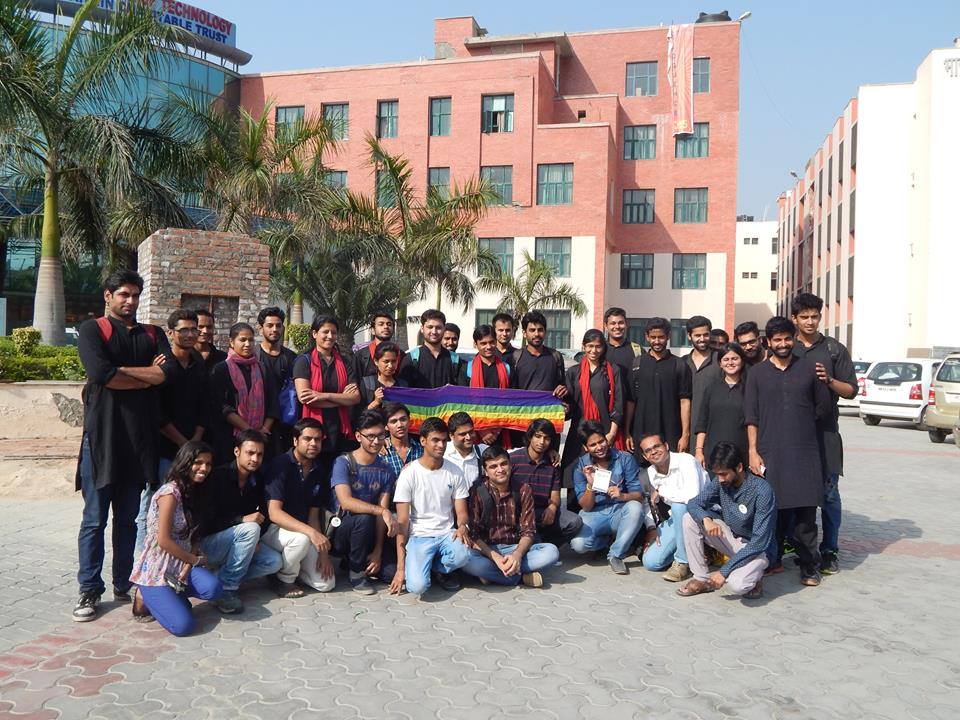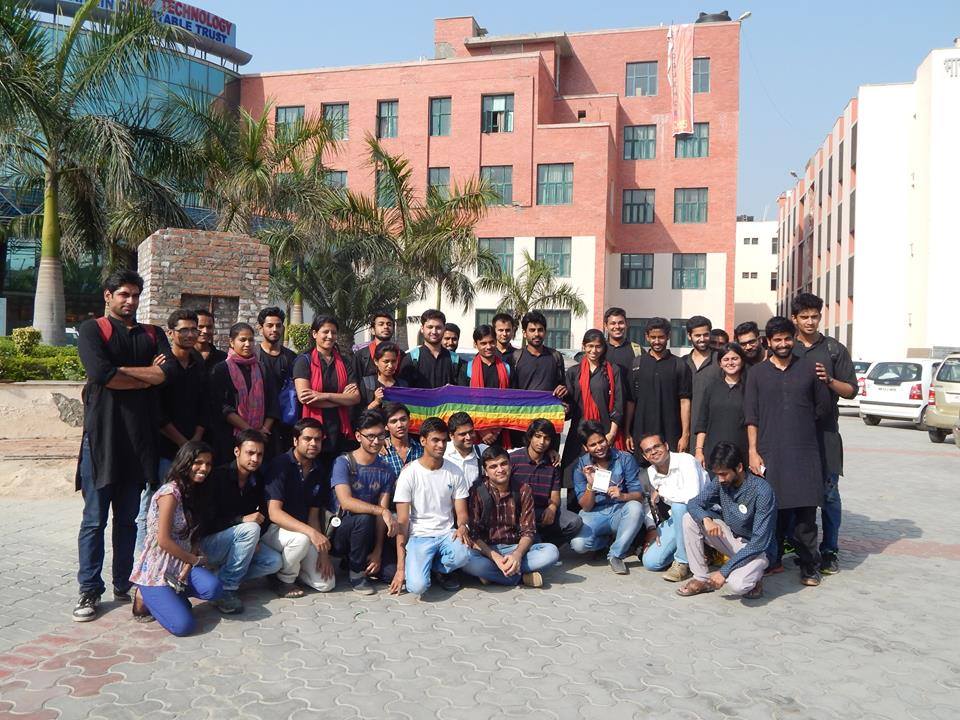 The students at college campus of Bhagwan Parshuram Institute of Technology(BPIT), New Delhi, witnessed two unique and powerful Nukkad Nataks – Pehchan and Mard- on March 25th. The event was a collaborative effort of the Delhi based queer collectives Harmless Hugs, Indradhanush and Asmita Theater group.
"Pehchan" is a street play that focuses upon different issues faced by LGBT. The queer community in India faces discrimination in different phases of life. Sometimes they are projected as an instrument of fun or simply faced sheer discrimination from the society. Gay and lesbians are forced towards forced marriages, exploitation from police. Pehchan is one such play that highlights these issues in the form of street play.
The campus also saw another play "Mard" which focuses upon Gender issues. This play talks about how men in our society are considered to be superior to the opposite gender and are conditioned to dominate people around him. The play highlights the patriarchal norms engraved in the society.
The two street plays were applauded by the management and students alike and made them to rethink over the stereotypes engraved in the society towards marginalized community.
Below is a youtube video of the play Pehchan, that was performed at Jantar Mantar in Delhi in 2014 during the Queer Pride celebrations.