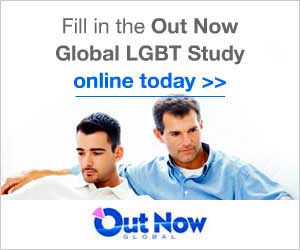 India in 2012 is a fast emerging economy, and while the Supreme Court still debates whether homosexuality is unnatural or not, the presence of this large minority cannot be ignored and there is an increasing interest to understand the needs and problems of this group. Out Now, a gay-owned and managed market consulting agency that specialises in the needs of lesbian, gay, bisexual and transgender (LGBT) people, in association with Gaylaxy Magazine, is conducting a survey to study the lifestyle, commercial aspect and personal issues LGBT men and women in India face in this day and age; and compare them with data from other 24 countries where the research is being conducted.
"Our basic reason to exist is that LGBT people have unique characteristics and needs and deserve a better level of understanding from the organisations they deal with," says Darren Cooper, Senior Consultant with Out Now. "What we do is to work with a range of different kinds of organisations to help them understand how LGBT people are the same – and how they can differ – from the mainstream of society."
The study, titled "Out Now Global LGBT2020 Study" is unique in the world in that it asks the same 45 questions to LGBT people, living in 25 countries around the world in eleven languages; and has included India, along with Turkey and Israel, for the first time. "This is a study that we of course need people to want to fill in," says Mr. Cooper. "The commercial questions let us learn information companies need to know and we use it to advise our corporate clients. On a bigger picture it is important that people measure and report all the other kinds of issues – such as coming out, workplace issues, discrimination, violence and harassment and demographic data. These pieces of information are incredibly valuable to a range of NGOs that we make this information available to at no cost so that they can do their important work trying to make authorities understand such issues when formulating policies to – hopefully – make LGBT people's lives improve over time."
The study also aims to test and check if what the LGBT crowds in India face is the same as what the counterparts in other developing nations face or not. "This data is especially powerful when you consider that we now test precisely the same issues in so many different countries. This is helping all of us learn answers to the questions nobody ever thought to ask before: Do lesbians in India experience more or less harassment at work than those living in Turkey or Israel or Mexico? Is it easier or harder to come out at work in Brazil, Argentina, France or Germany or USA or Mexico? Which countries have much more work to do to better respect the rights of their LGBT citizens – and what types of work exactly. These are the things we hope this research can accomplish," he tells.
The online survey, which can be filled in anonymously, will be conducted till the end of March and can be filled in at www.lgbt2020.com. Out Now's research has been subscribed by top companies like IBM, Toyota, Lufthansa, Citibank to develop gay-friendly policies for their employees.