Bollywood has been toying with gay/lesbian characters for quite sometime now. From the stereotyping and mockery of the past, to some sensitive portrayal in the last few years (although the stereotypes keep returning in movies in the present too). But most of these characters have always been in the background, in support roles. As the gay uncle, a gay hair stylists/fashion designer, or something on those lines. They were never central to the plot, and could have been easily replaced with straight characters as well. But having them of course earned the movie brownie points and brought its own "goodwill" and "positive reviews". Even in a movie like Kapoor and Sons where the lead actor is gay, his sexuality is only revealed in the end, and occupies no more than 5 minutes of screen time. To put it in brief, Bollywood was too embarrassed to deal with sexuality directly for a full two hours (with the exception of biopics like Aligarh and My Brother Nikhil)
However, with Ek Ladki Ko Dekha Toh Aisa Laga (ELKDTAL) that is set to change. Produced by Vidhu Vinod Chopra and directed by Shelly Chopra Dhar, the movie has been co-written by Ghazal Dhaliwal and stars Anil Kapoor, Juhi Chawla, Rajkummar Rao and Sonam Kapoor. Set in the town of Moga, Punjab; the movie revolves around a Punjabi family that runs a Garment factory. Sweety (played by Sonam Kapoor) is the darling daughter of Balbir Chaudhary (Anil Kapoor). She, however has a very controlling brother Babloo (played by Abhishek Duhan).
The first half of the movie has Babloo putting serious restrictions on the movements of Sweety. He thinks her affair will bring shame to the family, and decides that their father must be told about it. He tells Mr. Chaudhary that Sweety is in love with a muslim guy. Sweety's family is aghast at this news, and decide that she must be married off. In the meantime, Sahil Mirza (played by Ramkummar Rao), whom Sweety had bumped into in Delhi, comes chasing after her to Moga. By the end of the first half, Sweety confesses to Sahil that she is in love with a girl, who bursts out laughing (much like the audience in the hall).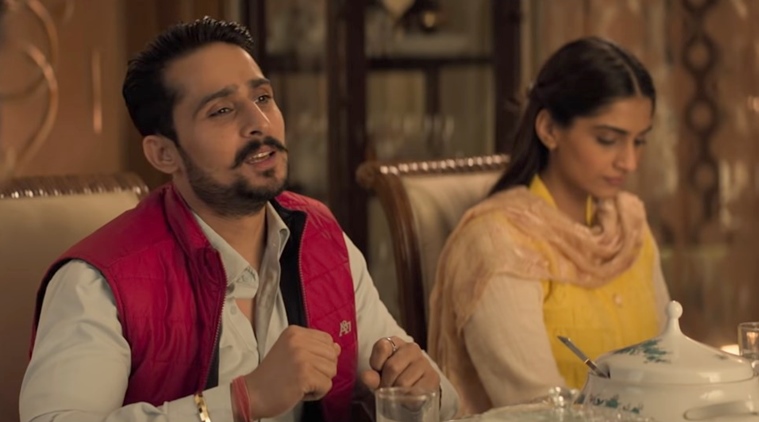 Post interval, the movie takes on the issue of same-sex attraction head on. Sweety recalls what it felt like growing up lesbian. Not being able to fit in with others, having her first heartbreak in school, being mocked up due to her sexuality. Her diary becomes her only true friend, where she also draws her dream of getting married to another girl. She goes back further into the closet when as a kid she finds her elder brother bullying a friend of hers who was probably gay. The audience is introduced to these issues gently and sensitively. As the scenes played out, all those sitting next to me who had burst out laughing just before the interval watch it quietly and attentively.
The movie shows the pressure that a gay/lesbian person is put under to marry, so as not to bring a bad name to the family. Sweety in fact at one point acquiesces to a heterosexual marriage, when Sahil promises to fix it all for her, through a play about two women in love. The whole town is invited for the play. There is some siyappainvolving Sweety's family too, and many people who come to watch the play are offended and leave, but many stick around. And Sweety finds acceptance from her family and father.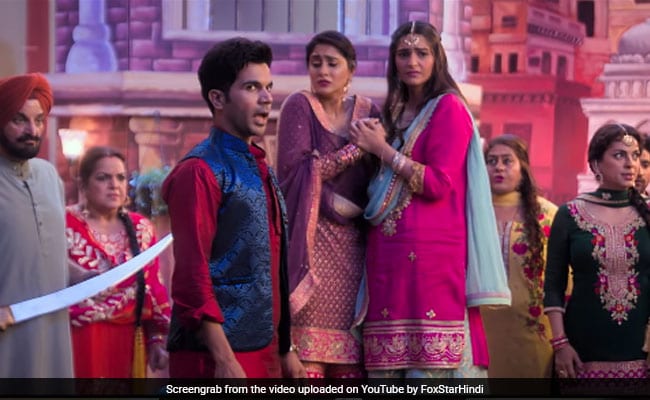 At various points in the second half, the movie introduces the audience to what a gay/lesbian person goes through due to societal pressure, without ever turning preachy or breaking into boring monologues. It is good to see that lesbian/gay people are not shown wallowing in self pity about their existence. It is also refreshing to find a happy ending for a lesbian romance on the big screen. Too long gay/lesbian people have been portrayed as tragic characters who can never attain happiness in their life.
As Sweety says to Sahil in the end, "This play needs to be shown in every small town and village to help others like her." This movie too needs to be shown in every small town and village and could be a good way to educate people about the issue. It could be a good conversation starter if you plan on coming out to your family, or just educating them on the topic. Take your parents and your family to the movie, and make sure you don't miss this one.
We are just stepping into 2019 and it's not even been six months since the 377 judgement came out, and we already have such a wonderful movie like ELKDTAL. I hope Bollywood has more such sensitively made movies on LGBT topics up its sleeve this year.

Latest posts by Sukhdeep Singh
(see all)