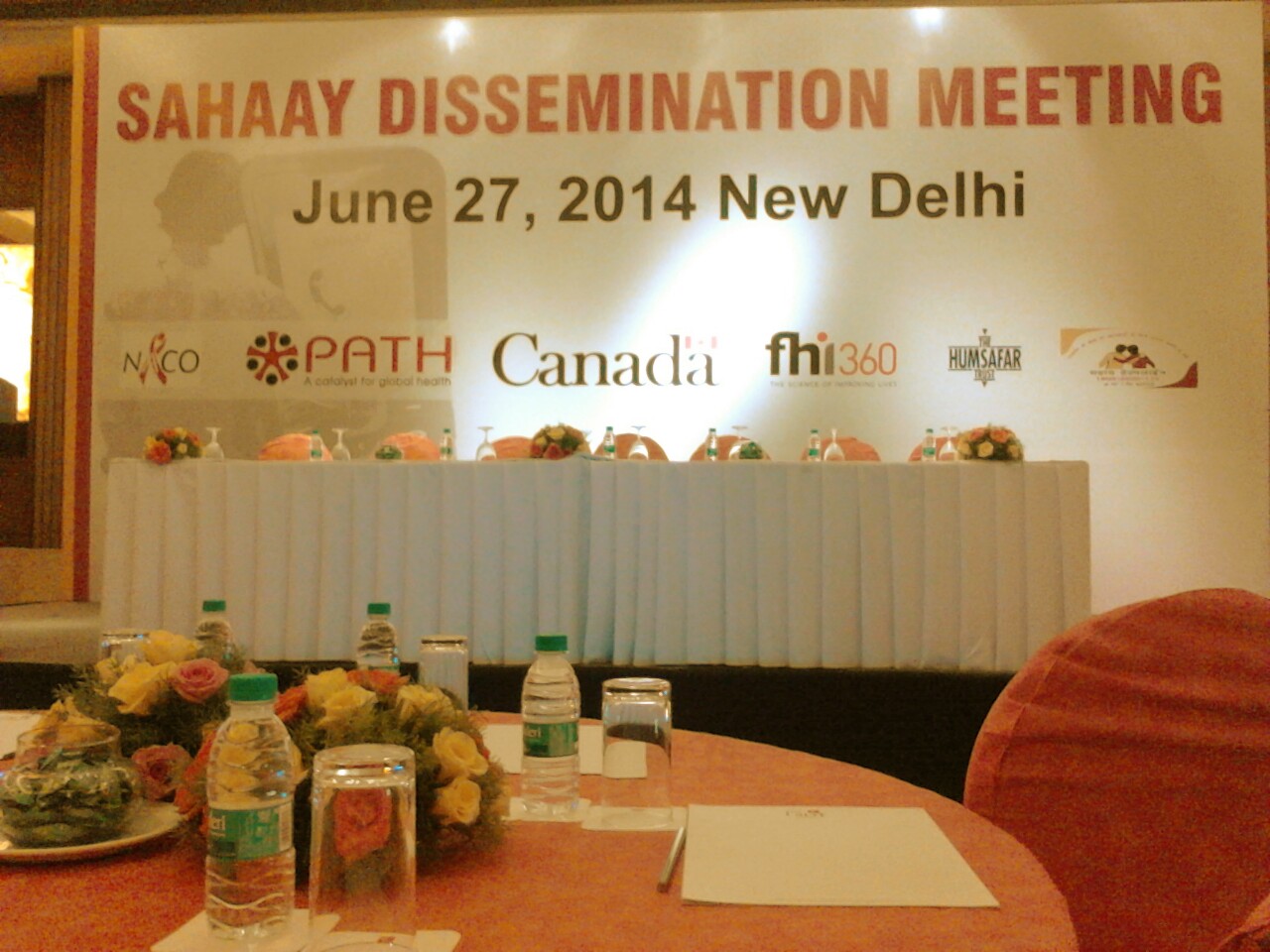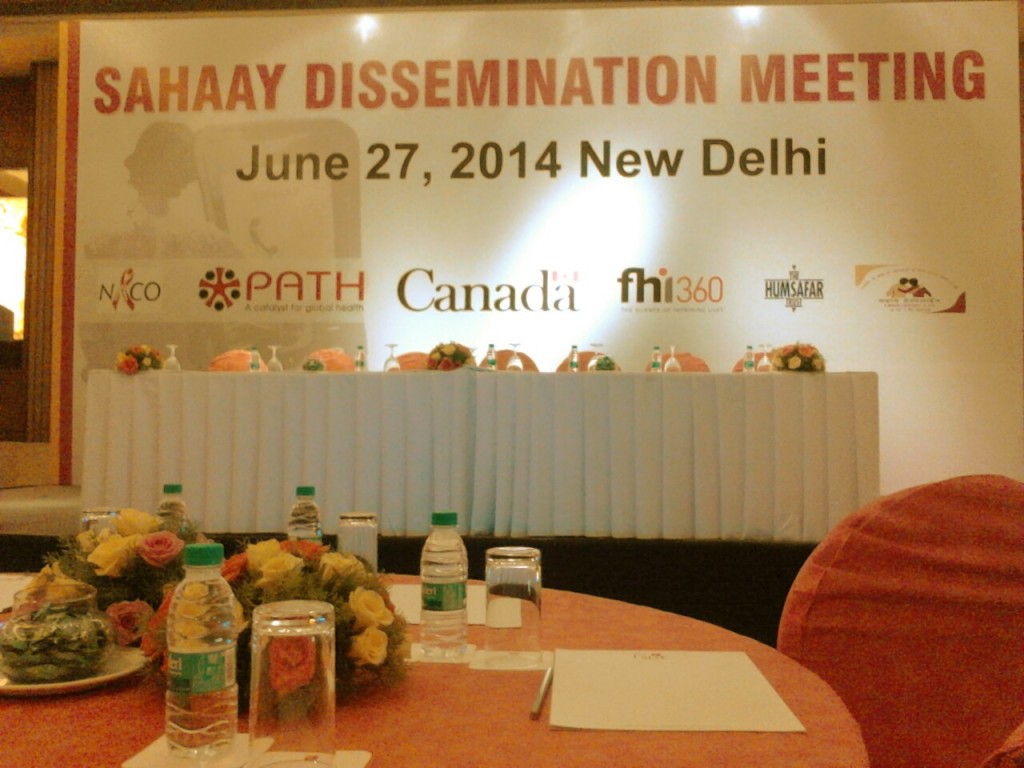 The Sahaay Dissemination Meeting by FHI360 was held at The Lalit, New Delhi on 27th June. The meeting was attended by a hundred people including distinguished policy makers, public health managers, NGO and CBO leaders, activists, researchers, consultants and counsellors from various organisations.
Sahaay is India's only 24X7 helpline for MSM (men who have sex with men) and TG (transgender) offering information and counselling on HIV/AIDS, sexually transmitted infections (STI's), general health and psychosocial issues, and legal aspects. It started off as a project in June 2013 by FIH360 in partnership with the Department of AIDS Control (DAC), India, PATH and the Canadian Government through Foreign Affairs, Trade and Development Canada (DFATD). The aim of the project was to assess the effectiveness of mobile based technology in reaching out and promote safe behaviour on HIV/AIDS along with other health and non-health issues among hard-to-reach (HTR) MSM. The Sahaay helpline (1800-2000-113) operational in Chhattisgarh, Delhi and Maharashtra was a successful outcome of the project receiving calls from all over India.
In the meeting The Sahaay Dissemination Report was released. A copy of it was distributed to the speakers and participants. The report indicates that MSM and TG are considered most at risk for HIV in India. The national average HIV prevalence among MSM is 4.4%, about 13 times higher than that for the general population of (0.35%)". And out of the over one lakh calls that Sahaay received in the last nine months "51% of the callers were afraid to go for HIV testing, 24% were unaware of the process, and 15% did not even know where to get tested". Overall low HIV testing and treatment-seeking behaviour in the case of MSM and TG in India is a key factor Sahaay has found from its data. Meanwhile, Sahaay also suggested that "the overall lessons learned from the Sahaay project could be used by the national AIDS program to scale up HIV interventions for HTR MSM in India". Since most of the callers were from urban areas the need to focus in rural India is addressed as well.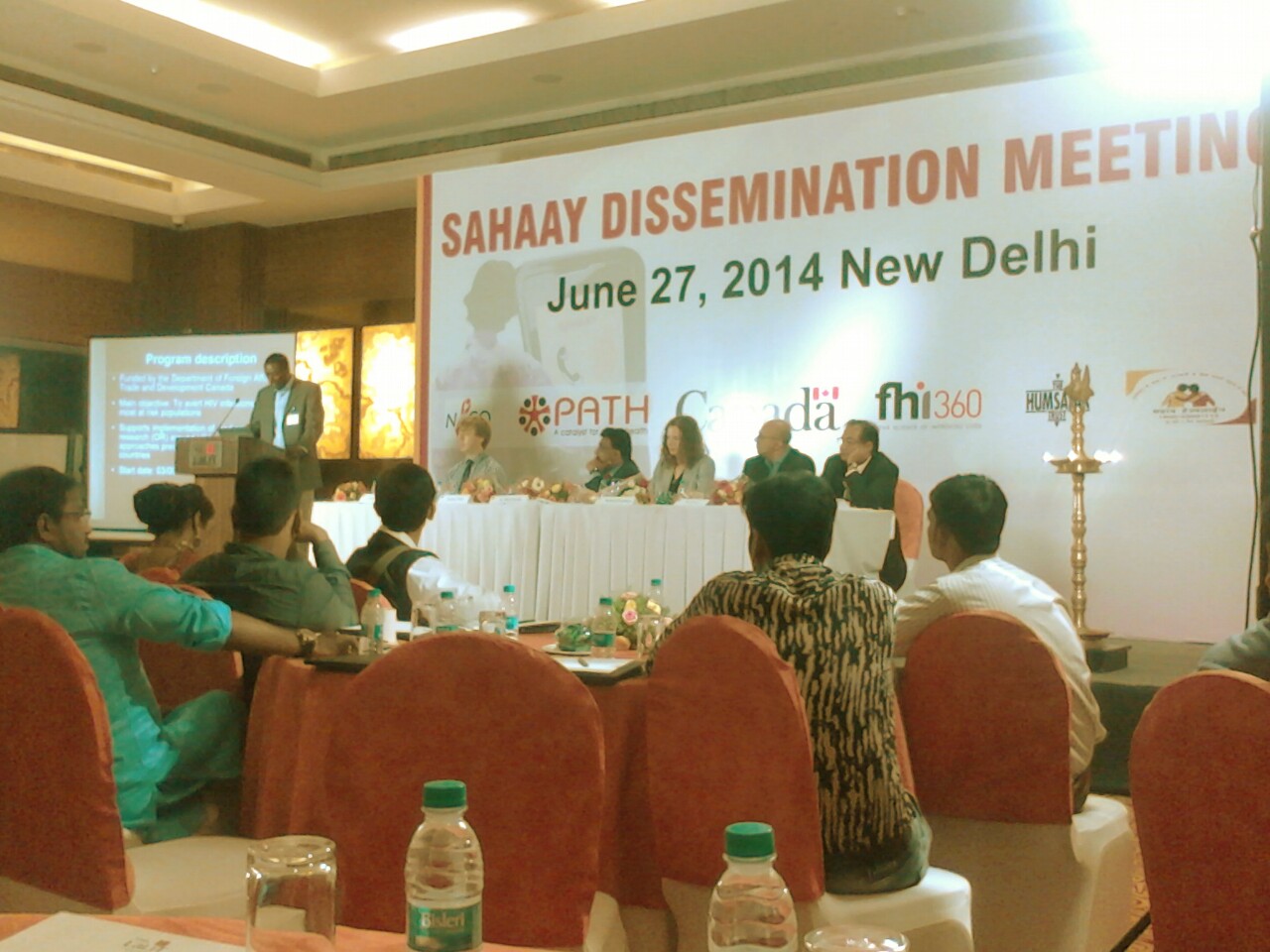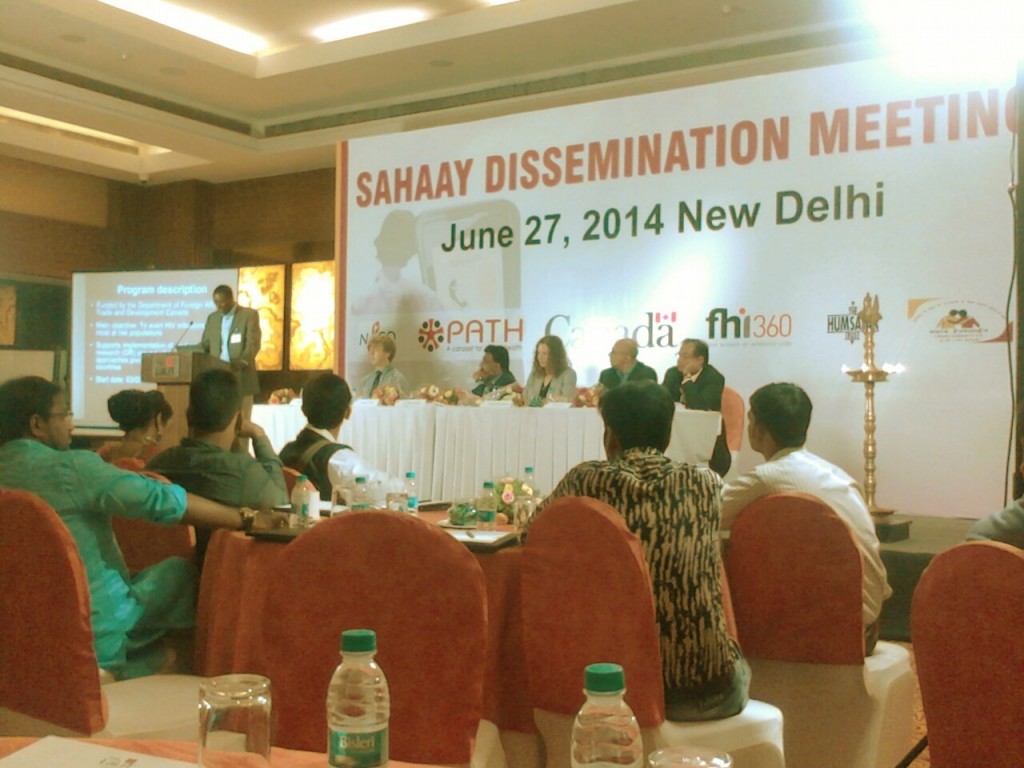 The delegates Dr. Bitra George (Country Director, FHI360), Vij Tarun (Country Director, PATH India), Dr. Ibou Thior (Arise Project, Path USA), Matt Every (Regional Advisor Asia Pacific, FHI360) and Dr. Ashok Agarwal (Project Director, FHI360, Sahaay & SNEH Project) raised various concerns regarding the case of HIV among MSM and TG. They vouched for better research, wider sensitization, better awareness regarding legal aspects not just in India but worldwide. They also addressed the need to take Sahaay further through partnerships and collaborations. The representatives of the various organisations including The Humsafar Trust, Delhi State AIDS Control Society, UNDP, CBO, India HIV/AIDS Allinace and Vidyanta shared their key roles and perspectives regarding Sahaay. Community mobilisers and counsellors of Sahaay also shared their experience.

Latest posts by Kumam Davidson
(see all)