London-based Peta Cooper read the book Part Asian/100% Hapa by Kip Fulbeck several years ago, and it moved her. This book inspired her to do something for the South Asian LGBTQ community, and she came up with Gaysian Faces, a queer anthropology project that features Asian members of the gay community around the world.
"LGBTQ South Asians- it's a minority within a minority, I thought doing a photography project would be a great way to document the community in an artistic manner. You get to see the beauty, individuality, creativity and diversity across all South Asian backgrounds."
Being a queer woman, Cooper had always been passionate about gay rights. She was part of a video blog called "Lick your gender", under the stage name Badmash Petz. The blog addressed trans issues and promoted solidarity between lesbians and transsexuals.
What pulled her towards bringing Asian queer faces into the spotlight, was the lack of space for them in mainstream LGBTQ rights. "I've travelled to different countries to celebrate Gay Pride, the one thing I see in the LGBTQ non Asian communities, most of them are dominated by Gay White men. There's hardly any room for women and especially people of colour. San Francisco recently lost its last lesbian bar (The Lexington) and here in London we only have one lesbian bar called She Soho. Some friends of mine have told me they've experienced racism and sexism on the Gay scene. From the stories I've been told from friends and acquaintances who are not out, they are living two different lives. In some cases it's impacted them in a very negative way by over-indulging in food, alcohol and drugs. The thought of shaming their family sadly pushes some people to kill themselves," she says.
Queer Asian individuals who wish to express themselves usually send in a headshot with a handwritten note about their experience or message, and it is posted on the social media page of Gaysian Faces. "For those who are not out, we provide different types of masks or they can cover their faces that best suits them. Coming out to the world is a very personal and private journey, it has no expiration date," says Cooper.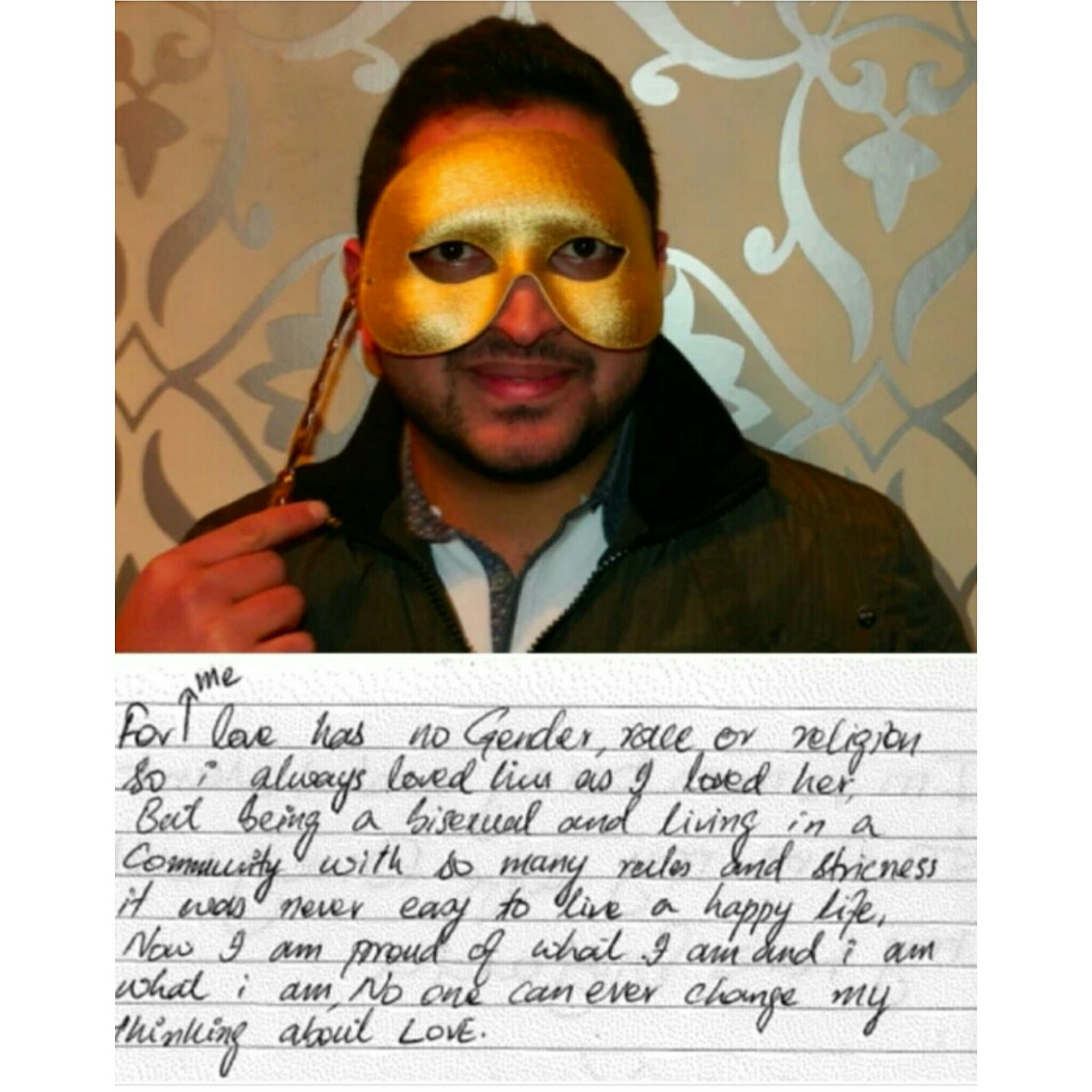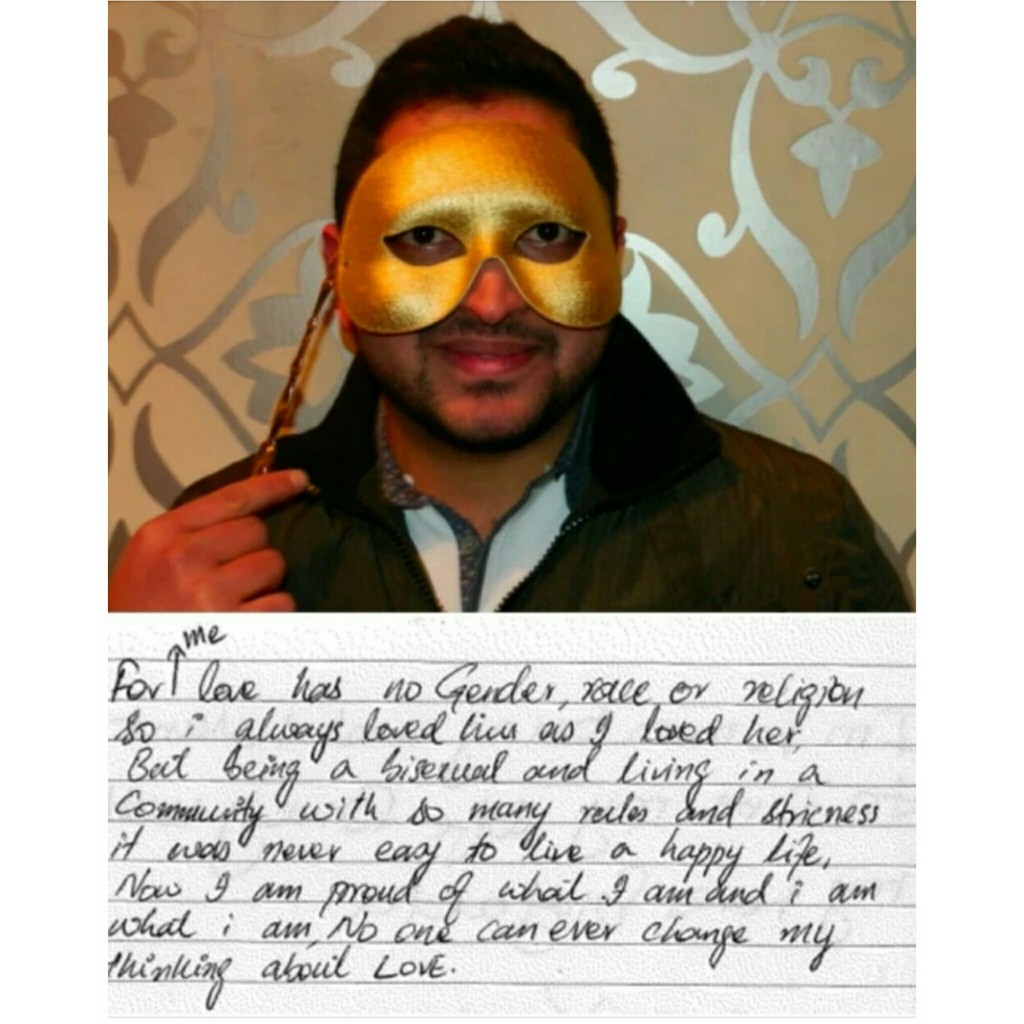 Peta initially thought it would be tough to start off such a project. "I approached a couple of South Asian LGBTQ social groups and pitched the idea to their founding directors. Birmingham's South Asian LGBT – Finding A Voice, founder Khakan Qureshi has been so supportive. Earlier in the year, we set up a meet up for him and his members. He was only expecting about four members to show up. We ended up with 14!" As of today, Gaysian Faces actively organises events, documentary/film screenings, Q&As and much more. They even provide access to links of other organisations where one can seek support and help.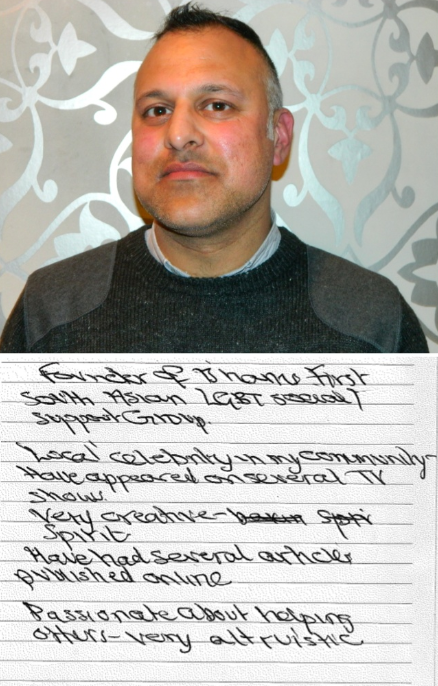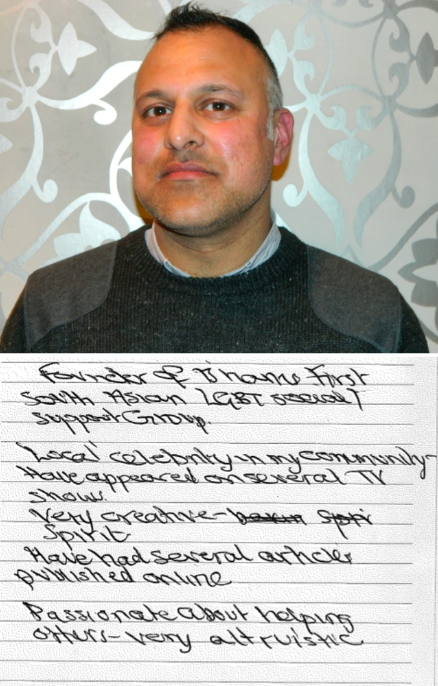 The support and comments for individual pictures has been very positive so far. One particular personal message that stuck with Peta is: "They give me pain. They did their best and I did mine. Last I won… they couldn't change me. No more pain. Here I'm who I'm indeed. I proudly own it."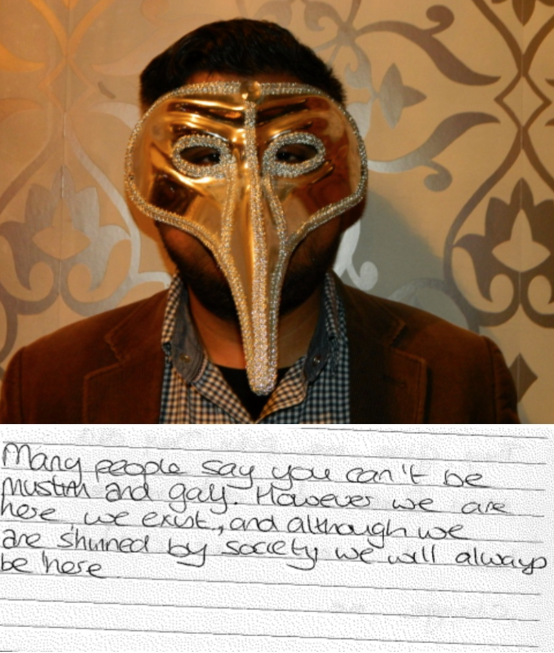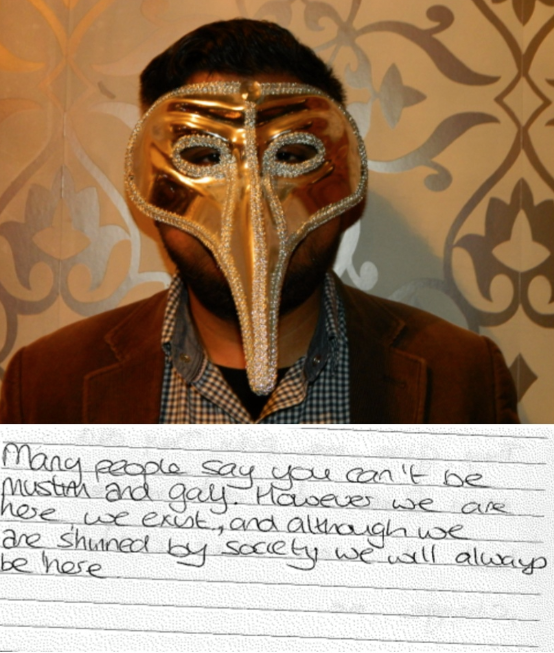 Gaysian Faces is a great platform for the Asian gay community who have their own background and cultural characteristics. As Peta says, it's a "minority within a minority".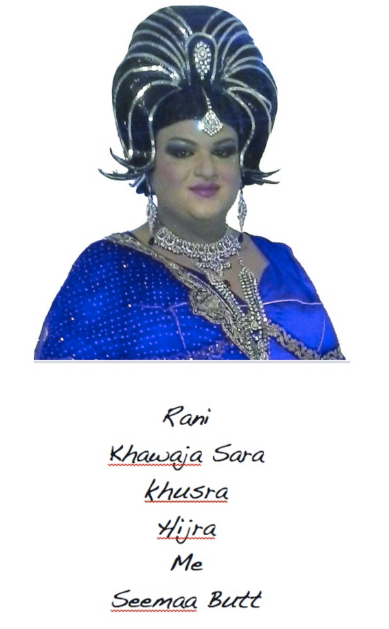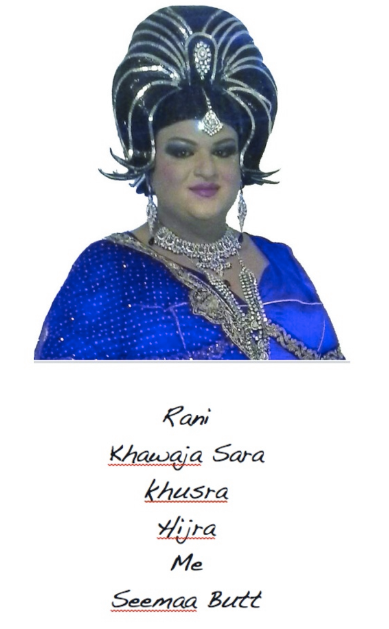 Peta signs off with this encouraging story, "There was this one story from Gaysian Faces, where a man's family was trying to convince him that being gay was a sickness, but he did his own research and realised there was nothing wrong with him. More stories like his need to be told to the community, more townhall meetings, more documentaries, more rallies, more social groups, more discussions and more articles on Gaylaxy, Trikone, and Bombay Dost to help break the homophobic cycle."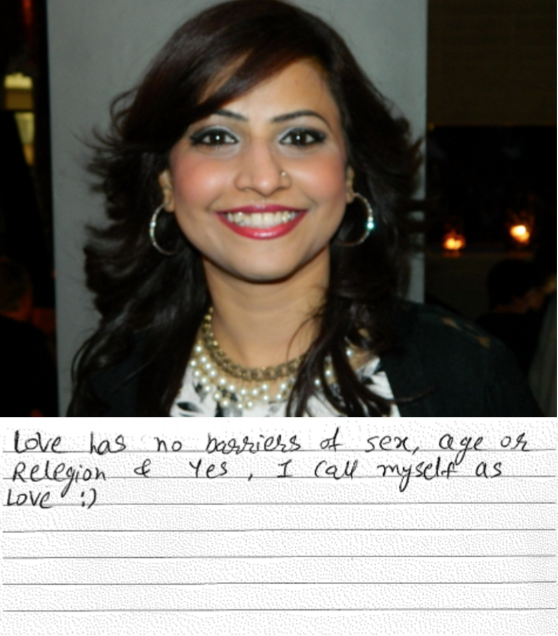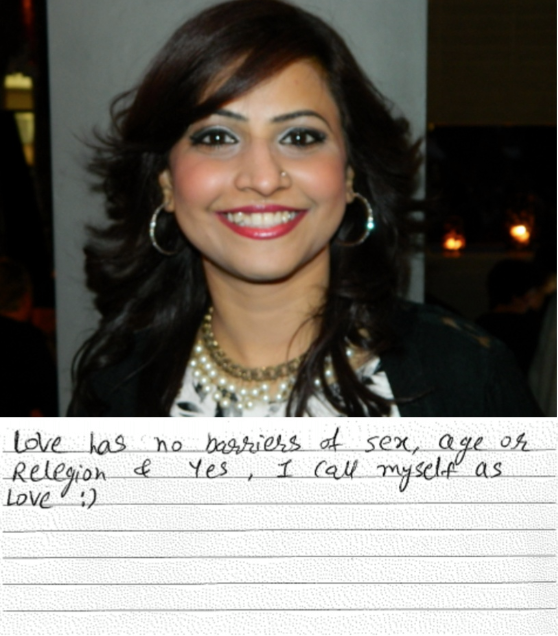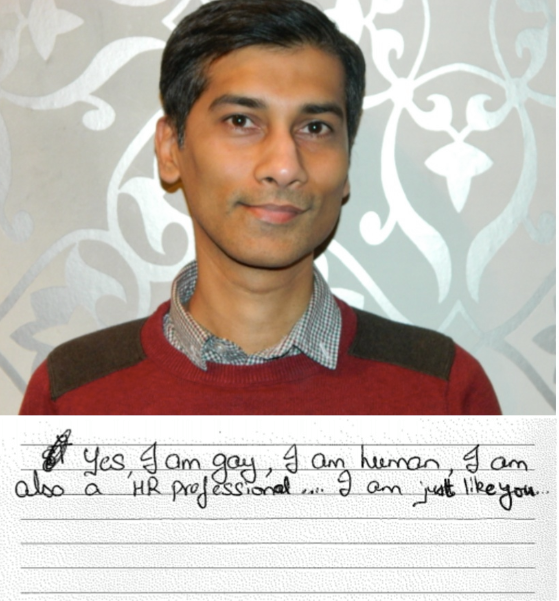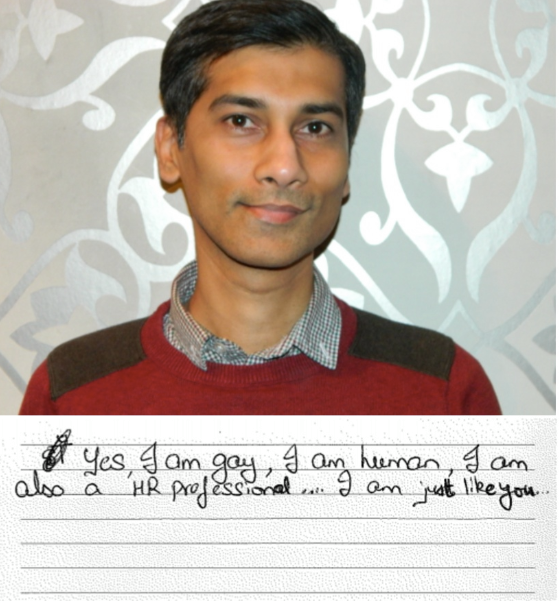 Latest posts by Tanika Godbole
(see all)