Dancer, drag queen and winner of Indian Super Queen pageant 2009, Adam Pasha
Tell me a little about your childhood. Were you shy or flamboyant as a kid?
I was never shy, always flamboyant. I was very naughty, always getting into trouble. My childhood was pretty normal. My father was a conservative Muslim, my mother was a Tamil Christian. In our family, my elder sisters and I were allowed to choose our respective religions.
When was the first time you were introduced to the concept of drag queen?
I knew about the concept since school days. I was born in Bengaluru but raised in England. I returned to India when I was in the 8th standard. At a literary festival in my school in Bengaluru, I dressed up as a woman and lip synced.
How did you come up with the name Empress Xara?
Empress Xara is an extension of me, Adam. I'm the same person as a man, I'm the same when I dress up as a woman. I am the first drag queen from Bengaluru since 2008. That's why I call myself 'Empress'. I reign supreme.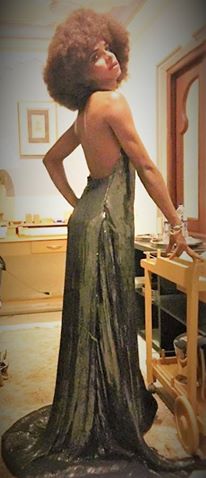 What kind of style do you personally prefer? Which fashion icons do you look up to?
I don't look up to anyone. I believe my biggest competition is myself. I would describe my style as bold, yet elegant. There's a thin line between slutty and classy, and I'm always classy. To me dressing up is an art form.
Do you think it's difficult for people to accept the difference between drag queens and transgenders? What kind of challenges do you face in explaining it?
There's no challenge. Drag queens are in a way, a spoof on women. Transgenders relate to being a woman.
You've had a tough time getting your family to accept you…
My mother accepted me, but my father couldn't. They've both passed on. With my sisters, I never had a clash. We've always been on good terms.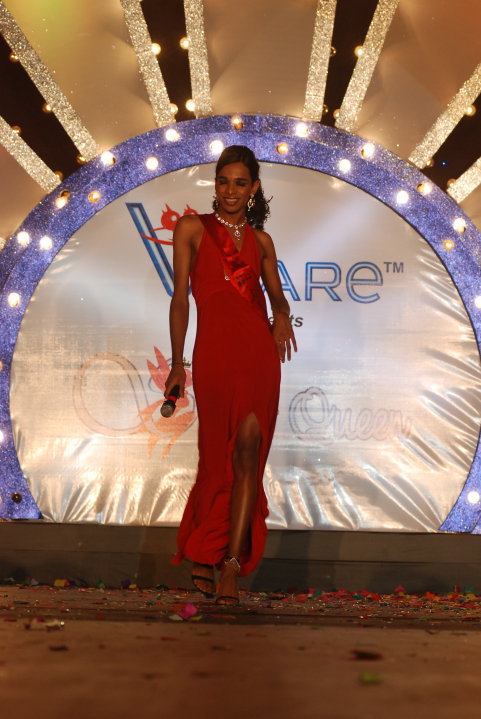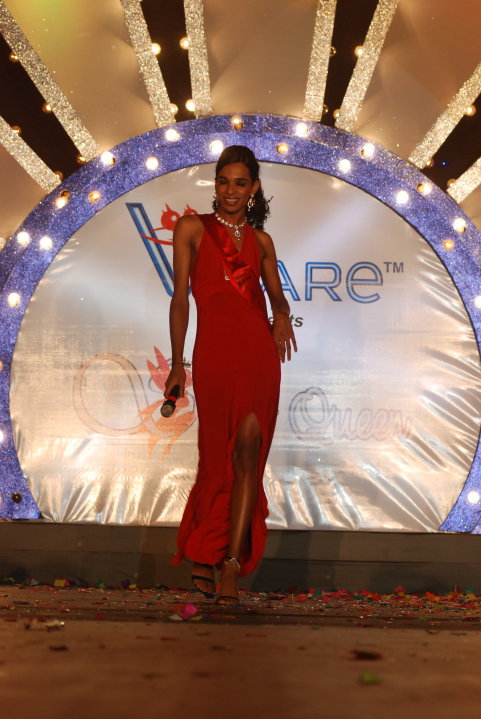 You were the first Indian International Super Queen. Can you share some experience at the pageant that has stayed with you?
At the super queen pageant, I remember being the only drag queen. I felt trapped with a group of transgenders. It was a totally different set of ideals and culture than I had been used to. Plus I could speak English and walk in heels, which most of them couldn't. That made them jealous. I learnt how to be more patient and accepting of people who are very different than me.
You said that Zeenat Aman was one of your favourite actresses. What was it like meeting her at the pageant? Who are your other role models?
She has been one of my favourite actors as a child. It was lovely meeting her but I wouldn't say I was starstruck. She's very humble and down to earth, a force to reckon with. I also admire Naomi Campbell. She's strong and opinionated, like me.
What kind of discrimination do you have to put up with on a daily basis?
I never put myself in the place where I'm open to be discriminated against. The minute you give a person the chance to speak against you, it makes you vulnerable to discrimination.
How has the general response been to you being a drag queen ?
In the Bangalore LGBT+ circles, people call me a bitch. I don't believe in going for LGBT events just because I'm gay. They feel I'm unapproachable. I think I'm blunt and honest. If someone's looking for sympathy, I would be the wrong person to come to.
Latest posts by Tanika Godbole
(see all)