There is a touching line in the documentary Emergence: Out of the Shadows that almost compels you to pause and reflect. The line in question hits you hard, and captures the life of any queer individual in a string of words. The line goes something like this: "Rejection is the (daily) reality for you. It's a part of your day to day existence." The rejection here is manifold, as explored in this beautiful documentary – it is a sum total of societal rejection, self – rejection, familial rejection (in some cases), and romantic rejection. Every queer person goes through these rejections at some point in their lives. These constant rejections shape up their worldview and outlook towards the life in general; putting one under the shadows.
Emerging out of the shadow is a continual process. But, once you are out of the shadows, you feel as if a heavy weight has been lifted off your shoulder – you feel authentic and independent. But, to get there requires a lot of perseverance – and support. The parents of queer individuals also have their battles to fight. They are often unequipped to deal with such situations. Hence 'Emergence: Out of the Shadows' isn't exclusively limited for queer people; but also for their parents.
The documentary takes the viewers into the lives of Kayden, Jag, and Amar as they come to terms with their sexuality within their conservative South Asian families. Kayden, Jag, and Amar's youth is characterized by a gnawing feeling of loneliness; threatening to eat them from inside. But, they fight – and emerge out of their shadows braving their personal demons with a ninja like courage. The disparate journeys of Kayden, Jag and Amar candidly converge around a shared sense of compassion and healing as they bravely convey their often heart-wrenching stories. Confronted with tradition and taboo in their Punjabi Sikh cultures, resisting silence, Jag's parents and Amar's mother choose love over rejection, offering courage and inspiration to individuals and communities struggling with acceptance. Tender, thoughtful and teary, Emergence: Out of the Shadows asserts a potent and transformative voice in support of marginalized queer youth and their families.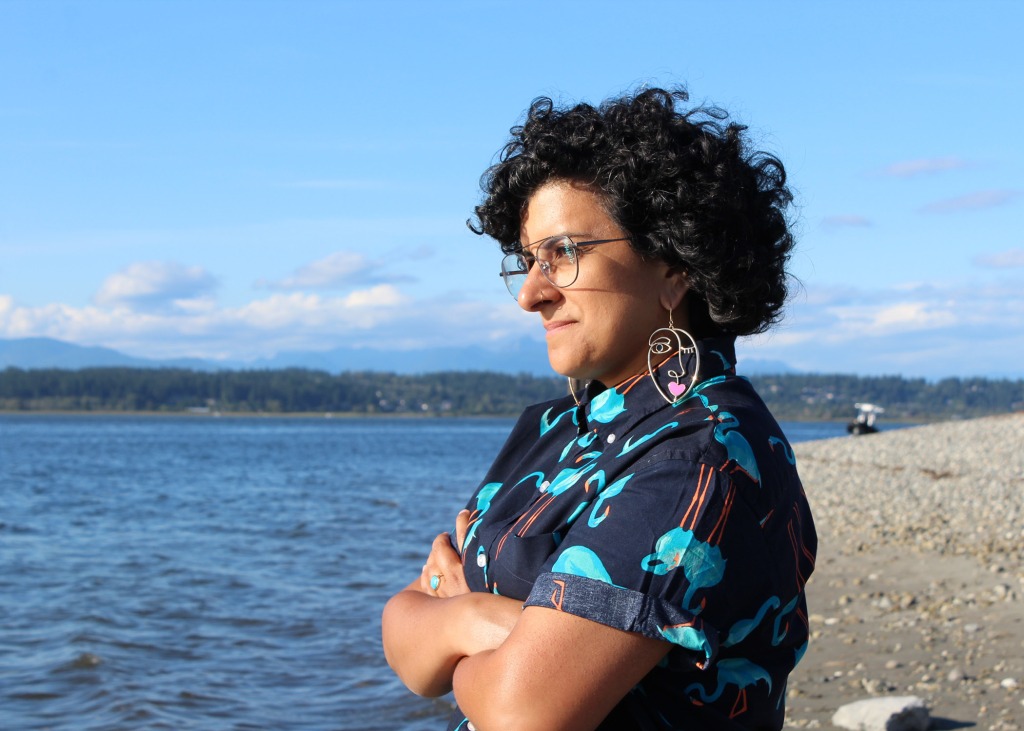 Vinay Giridhar, the documentary's director feels that what makes Emergence: Out of the Shadows different is the fact that it provides a rare insight for the parents of gay and lesbian South Asians. As per him, the film acknowledges the extraordinary courage of both the parents and their children in their willingness to fight the traditions and taboos of the society.
The documentary is also a befitting ode to the resilience of the parents – as they slowly and eventually unlearn their prejudices and accept their children's identity. Their mere gesture of acceptance is a powerful act of resistance against the dogmatic views – society and community loves to hold towards its queer citizens.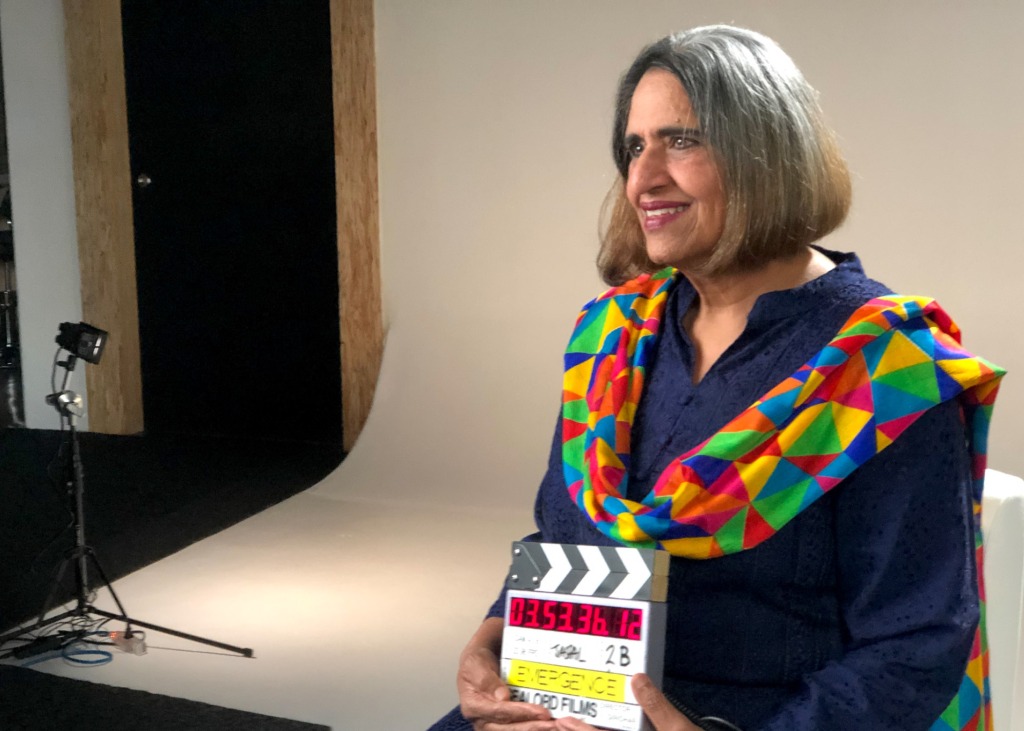 Towards the end of the documentary, we come to know that one such parent duo (Avtar & Rajwant Nagra) is working towards educating and sensitizing their relatives towards queer people, and trying to bring in an attitudinal shift. Now imagine what the scenario would be like even if they are able to convince say, ten people, in their circle.
It would result in the creation of safer spaces for the queer people, and an increased tolerance among the relatives. This in turn, will translate to dissipation of shadows, many queer people have to willingly or unwillingly resort to – and increase in their confidence and self-worth with the knowledge that they are loved and someone will always have their back. Giridhar is in agreement with this line of thought. In a press statement, he says, "In the documentary, the parents and their children describe their struggles to understand and emerge together to embrace, love and support each other, and reach a high level of critical awareness and compassion."
The documentary is produced by social worker and clinical counselor Alex Sangha. Alex, who identifies himself as a gay individual, makes a powerful appearance in the documentary to talk about his childhood struggles and his zigzag journey towards acceptance. He is joined in by his mother Jaspal Sangha, who shares her own struggles with coming to terms with Alex's sexual orientation. She beams with happiness as she talks about how far she has come. Alex's mother mentions that her son's identity doesn't invalidate his personhood – and everyone deserves to be happy irrespective of how they identify themselves.
The documentary also touches upon the how academic institutions leave queerness out of their sex-education curriculum, often teaching it to the students in a hurried manner or skipping it altogether. The teaching staff in most cases is under-equipped to teach such curriculum; with the entire activity becoming just an exercise in lip-service. It then goes on to touch upon the important issues such as bullying in educational institutions (also known as hazing) and internalized homophobia.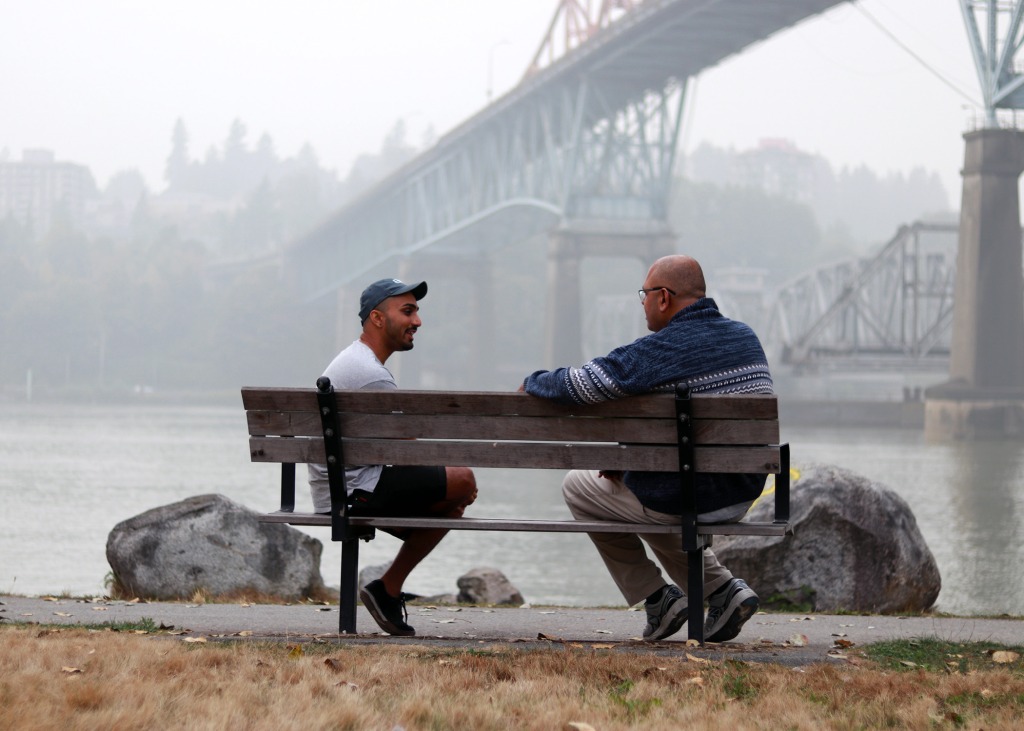 Whether you consider yourself practical or wear your sentimentality on your sleeve (Take a *High-5* from me if you do; also Cancerian?); the documentary is gonna leave a lump in your throat – at some point. Your tears will trickle down the cheeks without your realization. And, that's a success for the entire cast and production department of Emergence: Out of Shadows. As the cast members of the documentary start sharing their different responses they exhibited during low phases of their life, you will start relating to some of the trials and tribulations they have gone through. For me, Kayden's journey particularly stood out. It gave me goosebumps when he talked about how he contemplated dying by suicide at one point of life. It takes immense guts to talk about molestation, suicidal past and feelings, and more so on camera, and Kayden by talking about it proved that he's on the path of healing – and in a much better place compared to where he was earlier. It also made me realize that like love; hate can be universal. Yes, the documentary does that to you!
Every individual recounted how they had to fight for their personhood (mostly, with themselves; thanks to social conditioning and societal pressure.) The documentary, ends on a colorful note with most of cast members coming together for an impromptu celebration dressed up in colorful fineries – out in the open to celebrate their respective emergence from the shadows.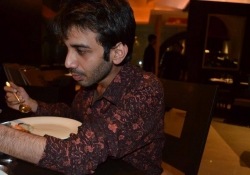 Latest posts by Vinay Agrawal
(see all)