Brown Boy, a new age apparel brand that claims to be the world's healthiest & happiest brand, has its goal to bring sustainable street style to the mainstream. At Brown Boy, they take pride in their quality and design aesthetics, and being a supporter of human rights. The brand represents the young millennial and progressive generation. Everything is designed and handcrafted in-house and they have a small team of really talented craftsmen. Moreover everything is Fair Trade Certified, which implies that their products meet certain environmental, labour, and developmental standards. Fair trade production standards encourage sustainable agriculture and protection of the environment, making them unique and one of the few such brands in the world.
Prateek quit his banking job in New York to start Brown Boy, a bootstrapped startup that now has offices in India and the US. His love for art and design pushed him to take the plunge. He designs everything and is the creative head of the brand as well.
They started with just T-shirts and Bow Ties (which, by the way, are handcrafted as well) and gradually introduced sweatshirts, shorts and jackets too. Their designs and fits are suited to both men and women, though 80% of the shoppers are men. Besides being Fair Trade, they are also 100% Organic.
Talking about their collection, Prateek says, "Our clothes have been normcore and progressive since the beginning. Our current launch takes that a step further. All our products suit both men and women without over-stepping defined masculinity or femininity. The collection includes a lot of amazing organic cotton t-shirts, sweatshirts, tanks and shorts as well. Inspired by travels and the youth, it is a pretty dope collection for sure."
Having Gender neutral clothing is not the only reason why the brand stands out from others in its lexicon. In one of its recent initiatives, the brand has worked with a transgender model, demonstrating their creations, and have propagated the idea of assimilating a neglected minority in the mainstream.
"I was planning a photoshoot with a few friends and one happened to mention her friend who is gender queer/trans and I had to ask her to join our shoot. It was perfect," says Prateek.He then goes on to speak about how the shoot changed his own perceptions."Fashion surprisingly is very linear when it comes to the models that are used. This would be a great opportunity to give voice to an under represented minority and add diversity. Moreover as the shoot progressed I realized my lack of knowledge of the LGBT and in particular the trans community. Before the shoot I could not identify one from the other but I can now say I am more aware and I feel the audience too would get a great insight about trans people from this shoot. I thoroughly enjoyed the shoot and I am pleased I got a chance to do so. This was our models first photoshoot and she looks like a professional. It's fantastic!"
"We have always been very pro equal rights and have supported the Human Rights Campaign," tells Prateek. "Brands like ours should be platforms for positive change in society and we take that responsibility very seriously. We are the new age apparel brand and human rights form a strong pillar of our establishment. We are after all fair trade and sustainable," he adds. That in itself says a lot. Brown Boy supports LGBT rights specially in countries like India where it is legally stigmatized and is culturally unaccepted and even ran a campaign in February supporting LGBT rights. They called it Equal Love.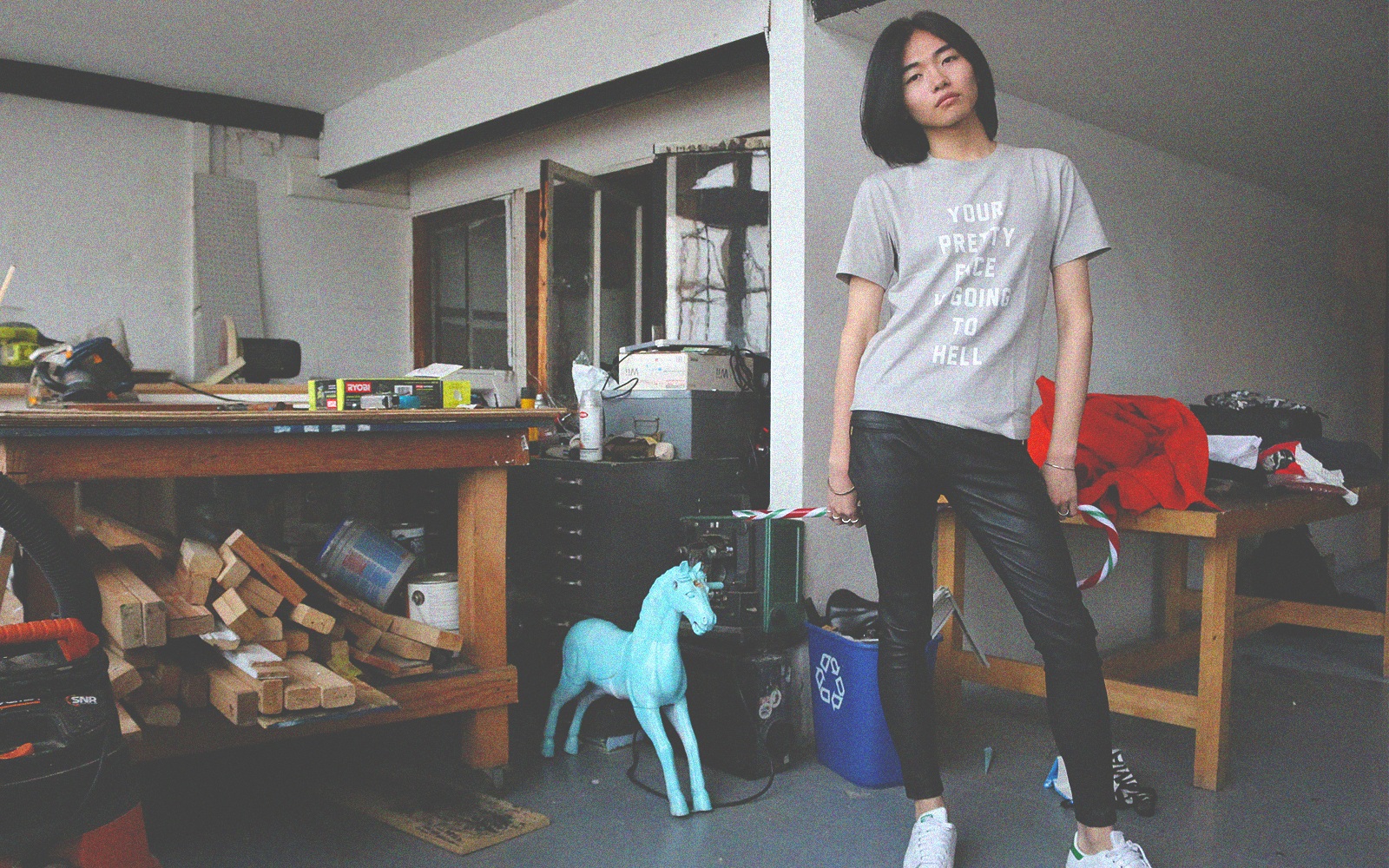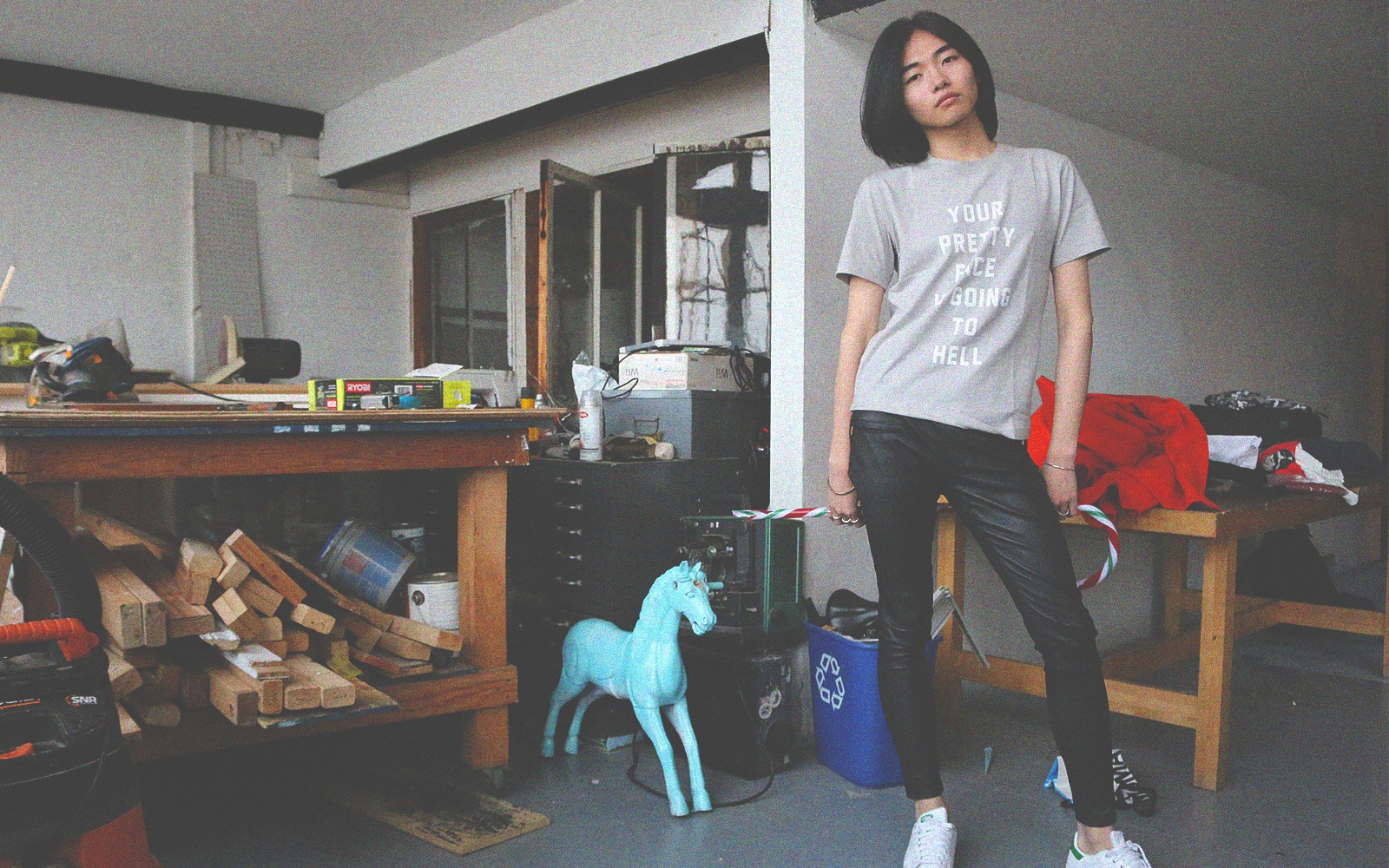 Prateek however requests the LGBT community to come out in their support as well. "We are after all a startup and we work really hard to make this happen. Your support will help us reach out and give voice to our efforts. This will all the more help solidify our commitment to bring LGBT rights to the forefront and be part of bringing institutionalized change."
You can follow them at Instagram , Facebook or Twitter.

Latest posts by Sayantan Datta
(see all)