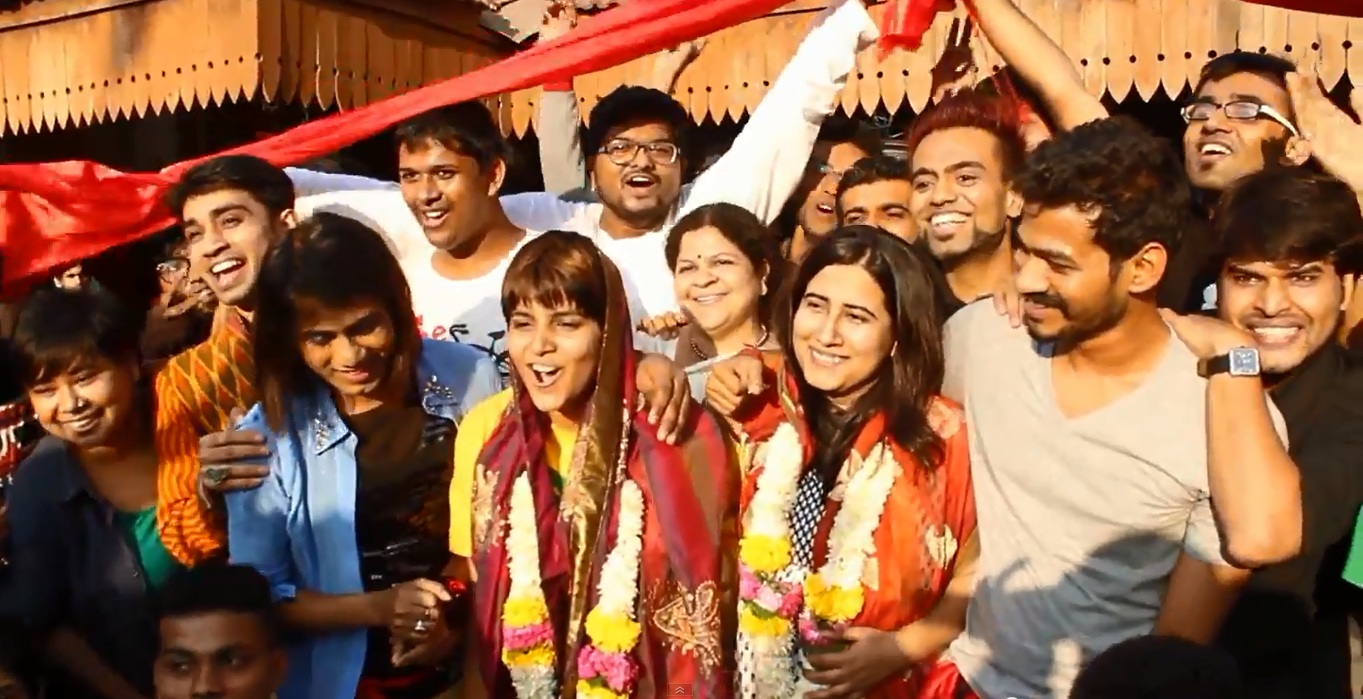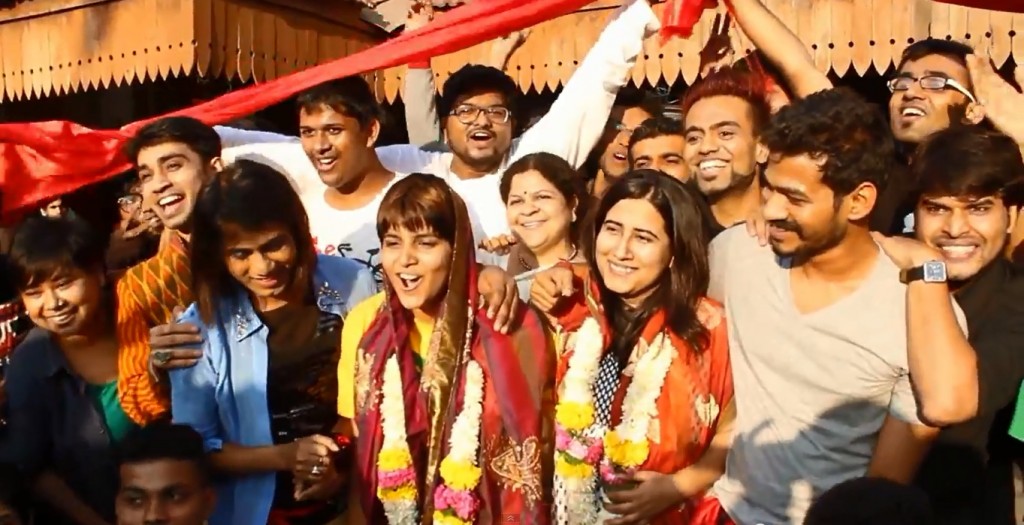 As the evening sun bathed the iconic structure of the Bandra railway station golden, a group of young men assembled outside the heritage structure started swaying to the shouts of Shammi Kapoor's 'Yahoo!', much to the amusement of curious onlookers. They were joined in stages by other members from the crowd, and soon some 40 people were dancing in sync to 'Chaahe koi mujhe junglee kahe'.
The third edition of the Queer Azaadi Mumbai flash mob performance had just begun, dancers gyrating to sounds from a boom box and surrounded by a curious crowd. The spright in their steps increased markedly as they danced, the song changing way to 'Lat lag gayi' and then to 'Shuddh desi romance'. As the tempo increased, two females from the group, in true desi style, exchanged garlands to symbolize their wedding, as other members and supporters cheered lustily.
As the songs and the performance drew to a close, the dancers and the supporters closed ranks for some raucous sloganeering – 'I'm gay, that's okay' and 'Kaun sa law hai sabse badtar – teen sau satattar, teen sau satattar' being ones amongst the many that the community used to express their outrage at the Supreme Court ruling.
This was one flash mob that possibly had as many people recording the dance as there were performing. Weeks of strenuous practice paid off as the dancers executed their steps with finesse.
As the high energy show concluded, a generally appreciative audience went back its way, and a crummy uncle who came to preach on the 'decadent culture of homosexuality' went back dejected as he found no listeners, much less any converts.
The flash mob was performed as part of QAM Mumbai's efforts for raising awareness on queer issues during the pride week celebrations before Mumbai Pride that was held on 1st Feb, 2014. Yaariyan has released the official video of the flash mob. Watch it below
Latest posts by Dharmarajan M
(see all)