It's here. I repeat, the big day is here. Folks, we have reached the most significant date in the February calendar: The Valentine Day. Drumrolls, please! The Love day aka Valentine day (V day for short) is associated with all things love. Had it been a color, it would be a lively red or a blushing pink, which is nothing but a red in its paler glory. On this day, reds rule and reign; be it those fragrant stems of red roses or decadent chocolates wrapped in the red boxes- the reds and the bits of reds are here, there and everywhere.
Most of us have had an underwear buddy (chaddi buddies, unite!), a common term used to describe a childhood friend or refer to a thick friendship. In that context, the underwear is a symbol of a friendship pact, a barometer against which a friendship could be benchmarked. This was long before emojis and friendship bands were cool. So take that, emojis! The moral of the story is chaddis occupy an eminent spot in Indian popular culture, and are more than a gandi baat.
Hence to commemorate Valentine day (our last article in the series), we bring to you, a list of celebrities sporting underwear in the colors of love. Whatever your underwear preferences are, whether you prefer boxers over briefs, comfort over design, premium purchases over budget friendly buys, designer over basics or are just simply undecided, you are welcome here! Read on…
Varun Dhawan picks up a pair of pink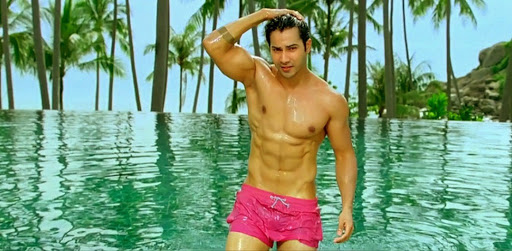 Tinsel town's one of the hottest hunks, Varun Dhawan for the first installment of Student of the Year (also, his cinematic debut) dared to wear a barely there fuchsia colored speedo shorts (another bold color choice). Looking like a Triton (a male equivalent of sea nymph), he emerges out of clear waters that are dotted by verdant palm trees, and a blue sky, in one of the sequence. But(t), there is more; as he makes a dash towards the land, Varun treats the viewers with a glimpse of his butt crack. In various interviews, Varun describes the entire experience of shooting in underwear as fun. So will people who work from home in their underwear (wink, wink).
When Ranveer Singh went 'bekifra' about his underwear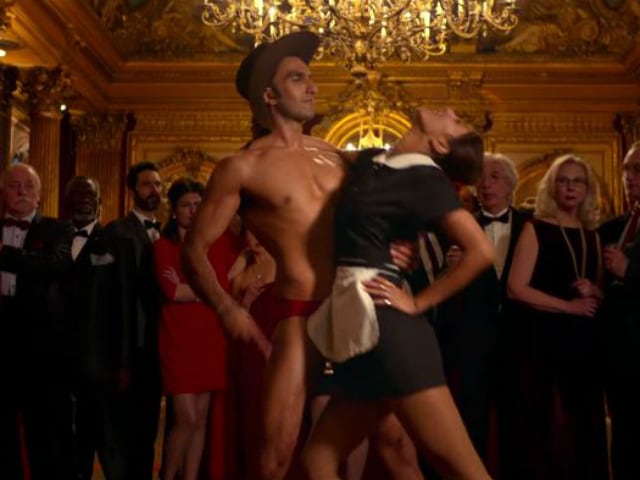 Next up is our very own fashion maverick, Deepika Padukone's hubby: Ranveer Singh. Frankly, any style list feels a tad incomplete without his mention. The style iconoclast appeared in padded underwear in the movie Befikre, and created quite a flutter. He talked about the same in one of the episodes of Koffee with Karan. In an interview to Indian Express, he admitted to having no inhibitions regarding on-screen nudity. He says: I am quite besharm (shameless) that way.
Milind Soman: Serving HOT dreams since 1990s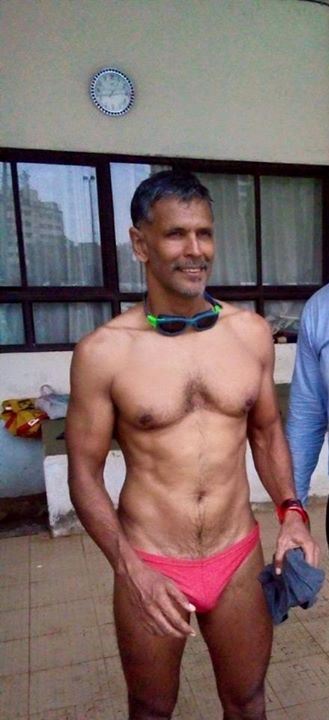 Made in India Milind Soman has been blessing us since nineties. His striking looks make him a nationwide heartthrob across ages and genders. The man has been so comfortable in his birthday suit. Milind was a mood before the word gained currency across social media platforms. Currently, Soman is seen in ALT Balaji's digital magnum opus, Paurashpur in a completely new avatar.
John Abraham X Speedos : It's a match
Abraham is the hands down speedo guy. If wearing a speedo is art, Abraham is an artist. See that wicked grin and come-hither looks. Remember the opening sequence 'Shut up &Bounce' from supposedly queer comedy, Dostana? Well, it had lot of such moments. Abraham again stripped down to his speedos (a different color, this time) for the movie Dishoom. But, this time he had Varun Dhawan to give him the company. Not that, we are complaining.
The Lifeguards of Baywatch: Rescuing people from boredom
If you are a 90s kid like me, you will recall watching Baywatch. Often in secret. The show featured lifeguards (Mitch Buchannon, Jeremy Jackson, Gregory J Bonann, Gus Trikonis- and I lost counting) clad in red skimpy underwear.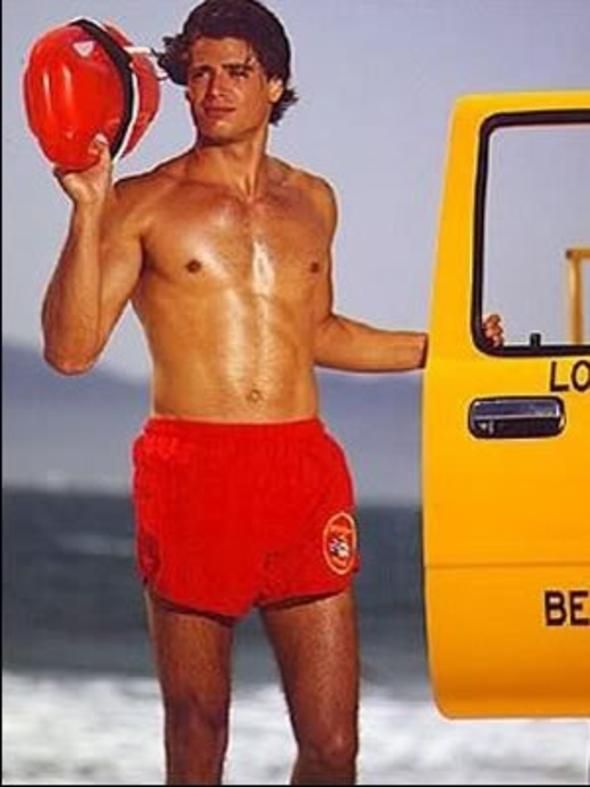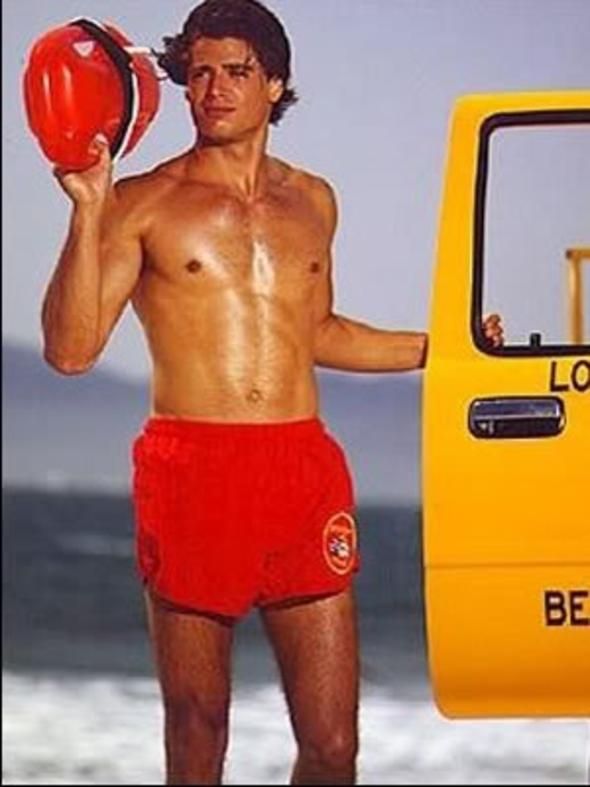 Watching Baywatch was almost like a rite of passage; a show one couldn't play under their parent's watch. It was consumed sneakily, and was a secret watch for most of us, just like Fashion TV. In 2017, Baywatch: the movie, was released featuring Zac Effron, Dwayne Johnson and Priyanka Chopra Jonas (as Victoria Leeds) in key roles.
Sunny Deol: Advocating Underwear for all bodies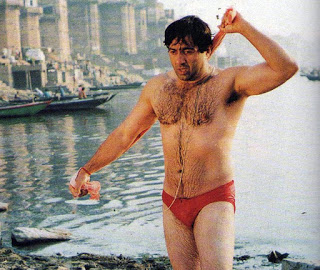 A surprise entry in the list, Sunny Deol in his acting heydays did quite a number of underwear scenes. He did one in the movie, Aag ka Gola. In retrospect, that scene dismantles the body ideal a man needs to have to be publically seen in underwear: Hairless? Chiseled?
A moderately hairy and a slightly dad bod Sunny, here, bends the rule book to his will by publically bathing in underwear.
Marlon Texeira: Owning the look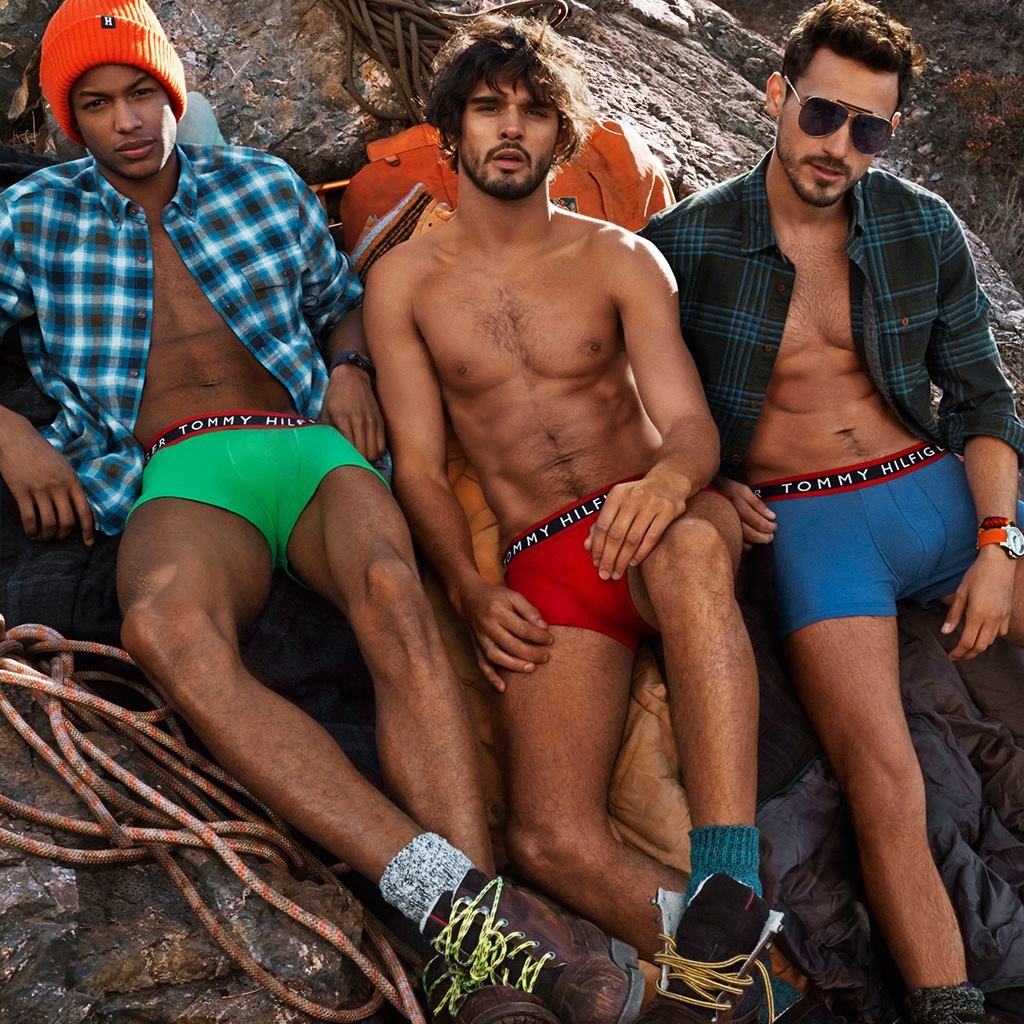 The Brazilian model Marlon Texeira (the one in the middle), wears a red boxer style brief as a part of Tommy Hilfilger's campaign. Texeira here, gives a part surfer boy and a part fuckboi vibe. Is he saying: pick me up and take me home or is just our imagination working overtime? We hope, not.
The Sexy Footballer, Cristiano Ronaldo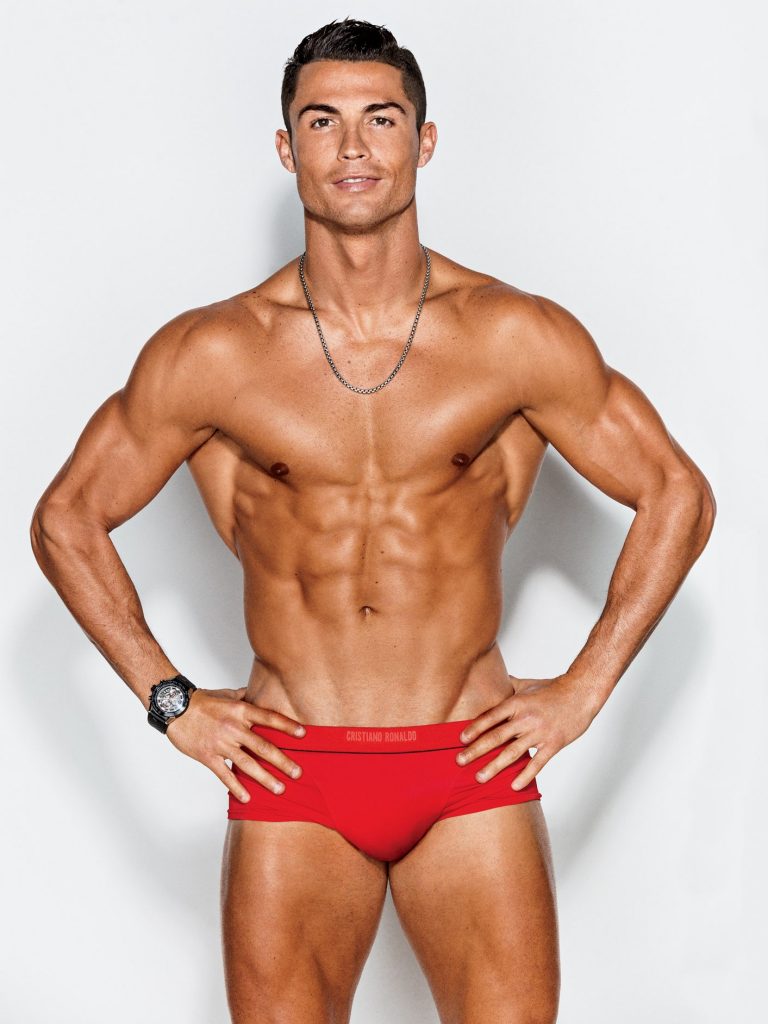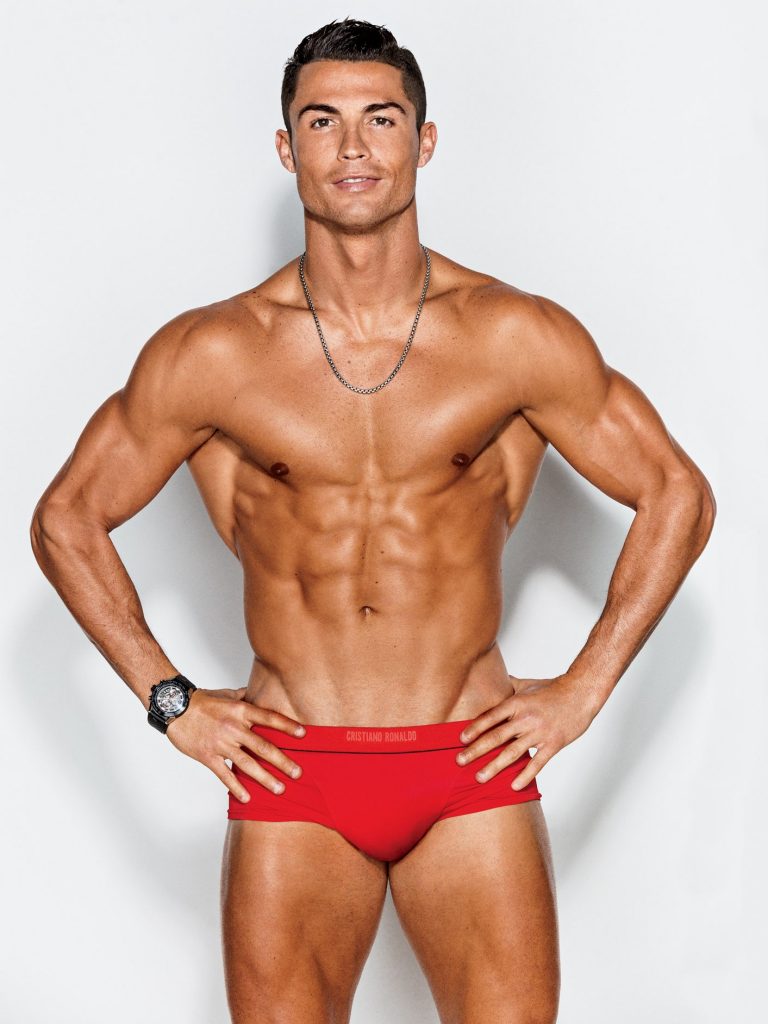 Portuguese footballer Cristiano Ronaldo sports(custom made?) red underwear as a part of GQ magazine's The Body Issue. He accessorizes the look with a chunky metallic watch, a chain around the neck and a sexy smirk!
Ronaldo also has its own line of underwear, CR7. No wonder, he is one of the most followed international celebrities. As of yesterday, he became the first person to garner a whopping five hundred million followers on Instagram, Facebook and other socials. Ronaldo's successful career is the result of dedication, extreme talent and a commitment to high caliber play; the traits on which he has built the product line of CR7. Suffice to say, his 'gram game is as strong as his football game.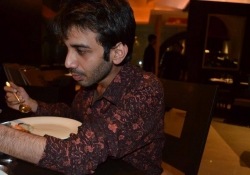 Latest posts by Vinay Agrawal
(see all)