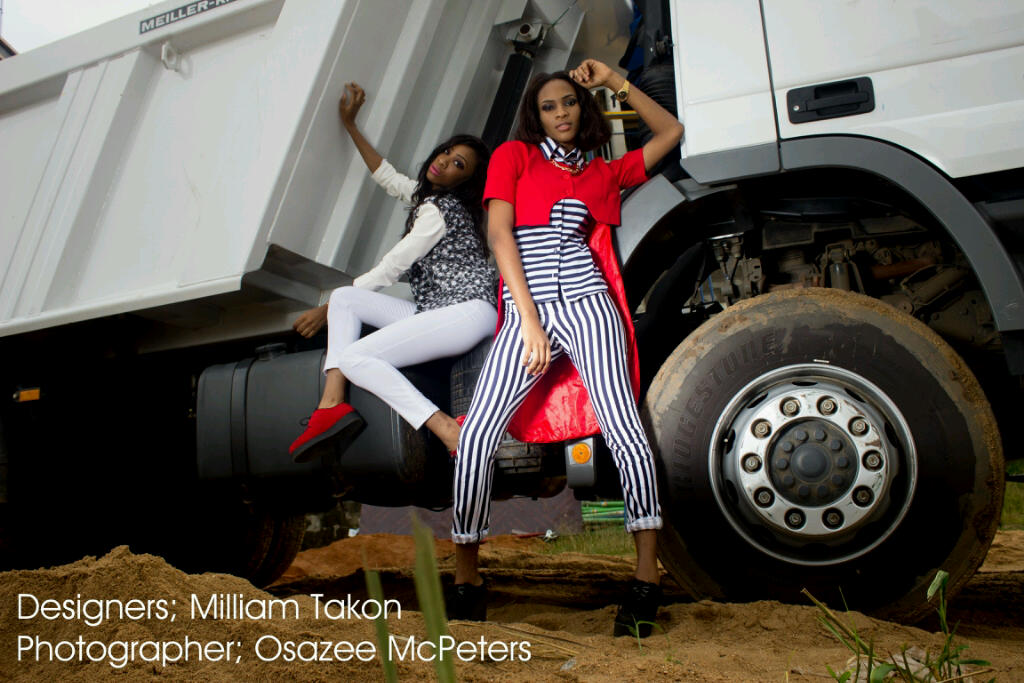 Fashion has become much more than a decoration of the body, no longer just a shelter to weather and terrain. Throughout the centuries fashion has changed how we look at each other in terms of wealth and status. Though not always accurate, that's how we graded each other's existence. Now more than ever consumers have started to understand how complex what we put onto our bodies really is.
Fashion designers have created accessible trends that can reach a wider income range, thus having much more options to choose from. So there's no excuse for not looking and feeling good. Fashion for 2014-2015 can be described as liberating. With so many fashion bloggers and online stores pushing trends worldwide, it is a good time to be yourself.
Having a personal style in modern day society can easily be described as a blessing and a curse. Ultimately, we all are individuals and feel the need to express our identity through how we present ourselves to the world. Those who identify as being fashion forward can easily be spotted in thrift store items that are altered to either appeal to the modern trends or left as is.
Character and personality plays such a big role in pulling off an authentic personal style as many individuals try and adopt a style that is not their own.
The "how to" on creating a perfect personal style:
Create a mood board with everything that inspires you from textile samples to magazine cut outs. Whatever inspires you!
Head into your local stores and try on items that attracts your attention but also try on the ones you would least gravitate towards.
Mirror, mirror on the wall will be your best friend in assessing your perfect personal style.
Adapt your personal style to your everyday lifestyle, not interfering with how you are perceived.
Go out in the world with confidence nothing beats a self-assured person.
All designers have ideas and concepts about what current style trends should be for the particular seasons, making it easy for consumers to find trending items. Fashion inspires people to step out of their comfort zones by transforming them into the best possible version of themselves.Trend forecasters are known to be very selective in what appears on the catwalks and it may not always be suited for everybody.
Buying garments that are trend based can be daunting but if you focus on key items such as accessories and shoes to mix with your own solid items in your wardrobe at home you will find dressing on trend easy. Transitioning from season to season with your existing wardrobe is budget friendly and there is nothing wrong with adding seasonal trend items as you go along.
The "how to" on following trends:
Dress appropriately for the occasion, this includes professional wear.
Dress according to your body type, not all garments are flattering.
Age does not define you but clothes certainly can, please keep that in mind.
The fit of the garment can make or break the overall image by looking too baggy or too tight.
Important to note that accessories that are worn near the face can impact on your complexion, colour of hair and eyes.
The rules of fashion have remained the same, The silhouette catches the eye before any detail is observed; the outline of a garment can, if wrongly used, accentuate bad body proportions or can show up a good figure to the best advantage. It does differ for men and women though. There are mainly five basic female body types- the hour-glass shape, pear shape, inverted triangle, rectangle shape and the round and full shape. Dressing these shapes can be a breeze if you follow these simple guidelines. Accentuate the parts of your body you feel confident in placing emphasis on and do the opposite in camouflaging the less flattering parts. For men, style has shifted from conservative lines to influences from military to more feminine style influences which have surprisingly been welcomed.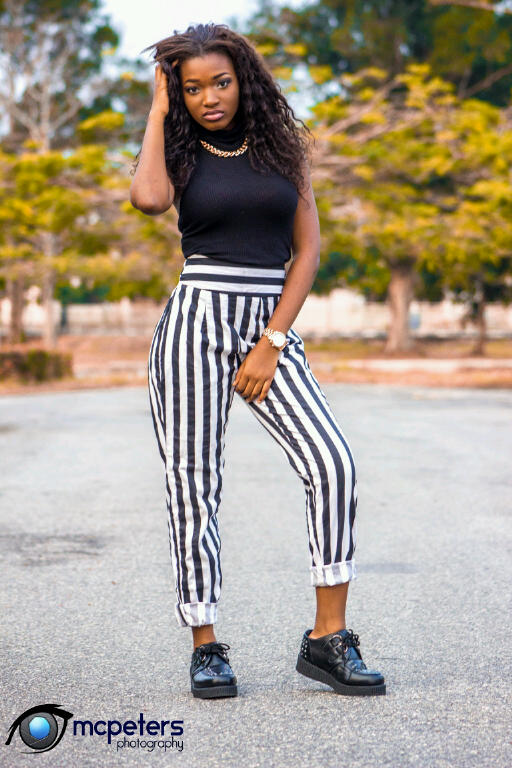 Colour combinations and prints have exploded onto the runways from animal print to colour blocking. Pastels have followed through from being a summer colour trend to brightening up autumn-winter ranges. Important to note that not all colour intensities work on all skin tones, so having a simple skin analogy done can improve any future fashion blunders for example warm and cool colours. When using colour, apply the basic principles of design namely balance, rhythm, proportion and accents to create a perfect harmony.
The monochrome trend has become the staple in every person's wardrobe and by the looks of things, won't fade away anytime soon. Vertical stripes to horizontal lines black and white prints are here to stay.
Fashion inspires people to step out of their comfort zones, so do not be afraid to step out of yours.
(Pictures by Osaz McPeters)
Latest posts by Eva Van Der Heyden
(see all)