Let me tell you a secret: Designer Marc Jacobs, who is dishy by default, ages in reverse. Like one damn fine bottle of a limited edition Pinot Noir. I am not exaggerating any of this, even to a tiniest bit. Try comparing his pictures from 2010 to the recent ones. Chances are you might be squinting hard or adjusting the glasses to find the changes, that is, if there are any.
The likelihood of finding a similarity in the case of Marc is greater than coming across a difference, which by any mean will be strictly singular, if there is any. There you go. His fashion sense, which has now gravitated more towards the gender-fluid zone (quite quar-core at that!) is perhaps the only difference, you can manage to catch. But hey, he owns it! This circles me back to the point of strictly singular I had raised earlier: a line before, to be very exact.
Throughout the year which he largely spent in isolation and quarantine, Jacobs has been serving generous helpings of quarantine fashion (short form: quar-fashion) for us to see. He's pushing the borders of quarantine fashion, and what it can be. A zeitgeist that he is, Marc is the Master of mix and match; he can pair two diametrically opposite colors or disparate moods and still construct a strong visual vocabulary. Jacobs' each look is stronger than the last one. He doesn't let the fatigue set in, and just when you feel: you've seen it all or this is it, he catches you by surprise and gives you something new to admire.
In his subtle way, MJ (Marc Jacobs for short) has been advocating the message of self-care, and the need to look out for oneself by dressing up. Even though when one has nowhere to go. And, trust me, it can do wonders for one's self-esteem and affix the monotony to an extent as, a) it cuts down our desire for external validation and b) it allows us create our pockets of comfort.
Fashion thus, can act as one of the forms of self-care, a formidable force to reckon with, which can help one stay sane at the time when chaos and confusion seem to be the ruling mood. The MJ's image selects, which we have curated from his well-maintained feed go on to prove why he deserves to wear the King's crown for the best dressed person in quarantine. Take a look.
Grey, but way far from basic: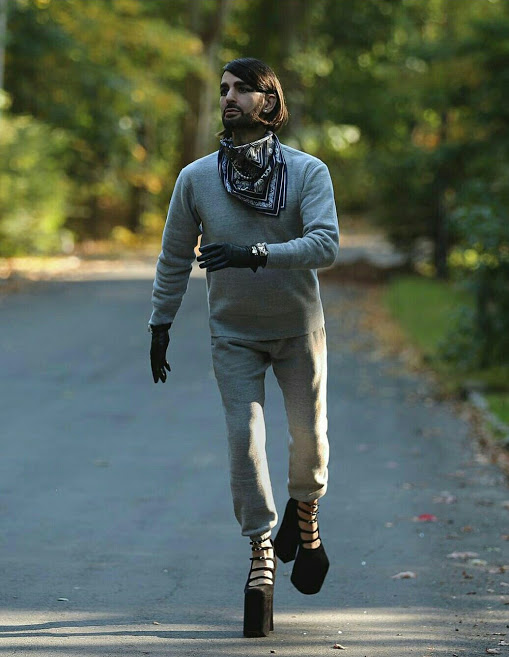 Trust Marc Jacobs to perk up the grey, and make it look interesting. Here, he adds a printed neck-scarf, black chunky heels and his go-to accessory: a pair of black gloves to enliven the shade. The final look is a great success, we say!
Street Chic!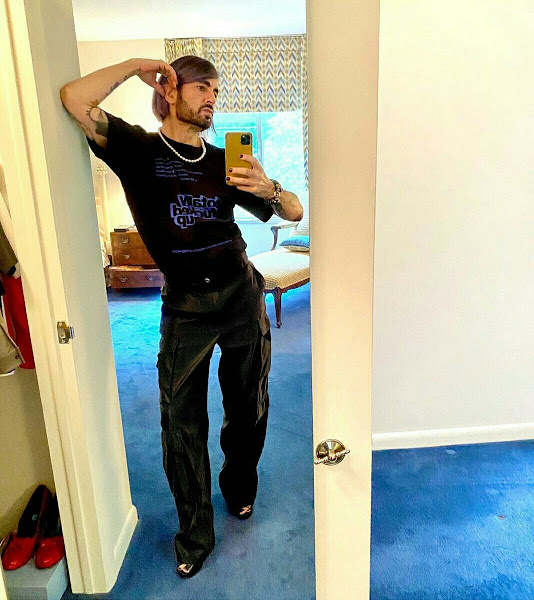 Should we say high-street chic? Jacobs here effortlessly blends cargo pants and a black tee to a stunning result. He finishes off the look with a matching nail-paint shade, and string of pearls for that added effect. Wow, is the word.
Blocking The Colors Without Going Overboard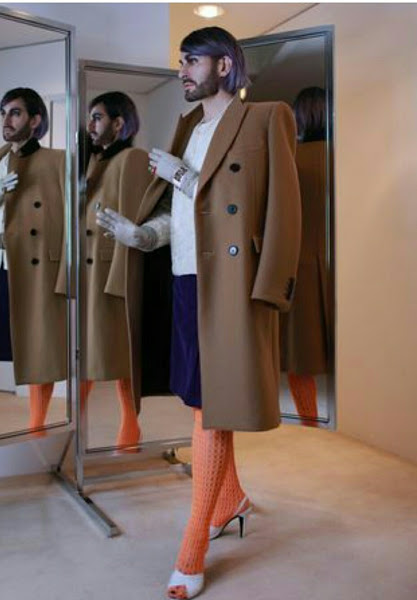 In this look, Jacobs puts forth a colour-coordinated look using four shades: two light and two dark. If you notice, each chosen color doesn't overshadow the other. Rather they exist and co-exist in harmony, rise up to the occasion, and blend and stand-out in isolation when required. Full points for this!
Keeping the quarantine, fun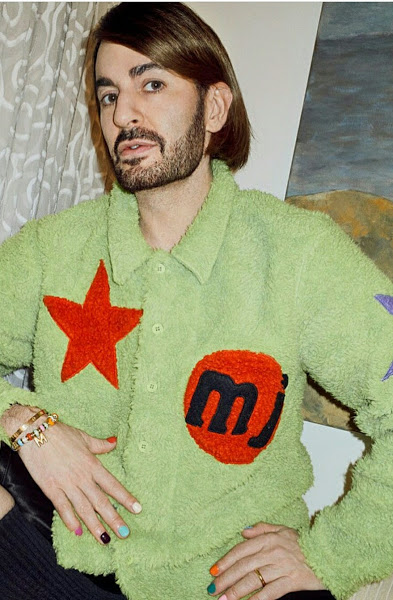 Personally, I am a huge fan of fun pieces that bring out the playful side of fashion or that personality aspect of the wearer. Think: tongue in cheek prints, quotes or the likes of it. You get the drift. In this look, Marc exactly does that. He rounds off the look with an embossed insignia, and a mean manicure.
The fun continues…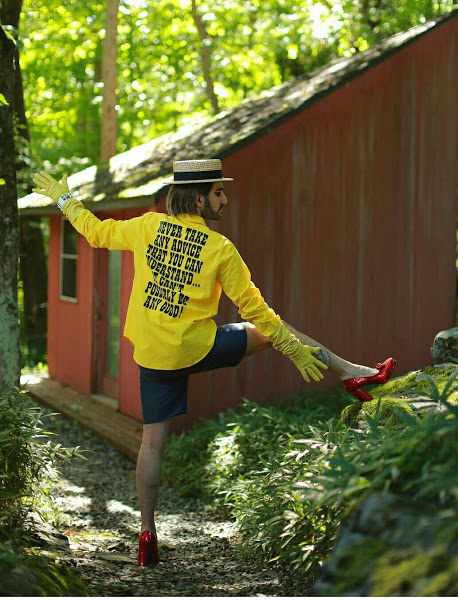 Let's take a moment to appreciate that cheeky quote on the canary yellow shirt, Marc has paired with a yellow glove (clever, clever, and clever) and Christmassy red heels. This over-all look comes across as part costume-y, a bit of chic, and a bit of fun. Perhaps an apt descriptor for this would be the word, medley.
Dressing to make a statement: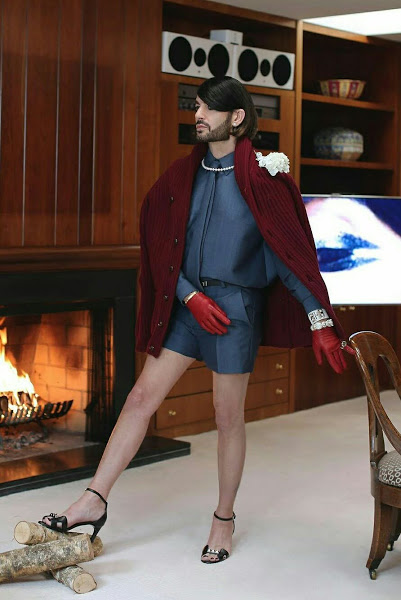 This two-tone look, if you give the whites and blacks of the accessories a skip, counts as, all shades interesting. The warm and stand-offish tones come together to create an effect that can be best described mesmerizing.
Keeping it edgy yet relaxed: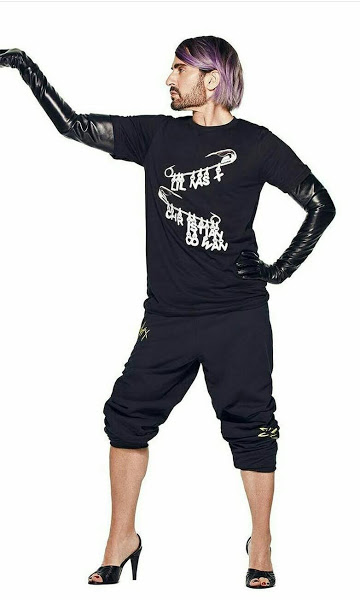 This all-black look combines two moods in tandem. While the latex gloves imbue a touch of dominatrix to an otherwise innocuous look, the safety pin logo lends its contribution by adding a dash of punk.
Monochrome, with a twist: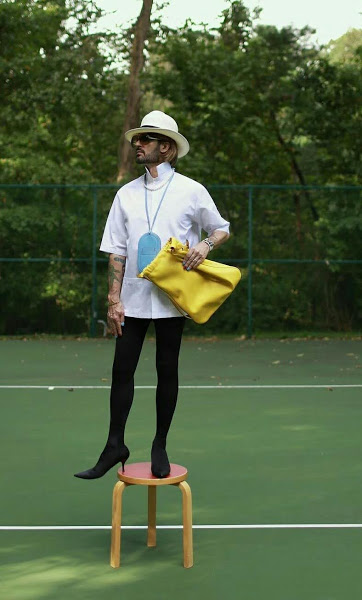 This monochrome look bears the touch of Marc. Though it comprises black and white wearable pieces; the colors are brought in through the maximalist accessories.
Grunge, with an androgynous twist: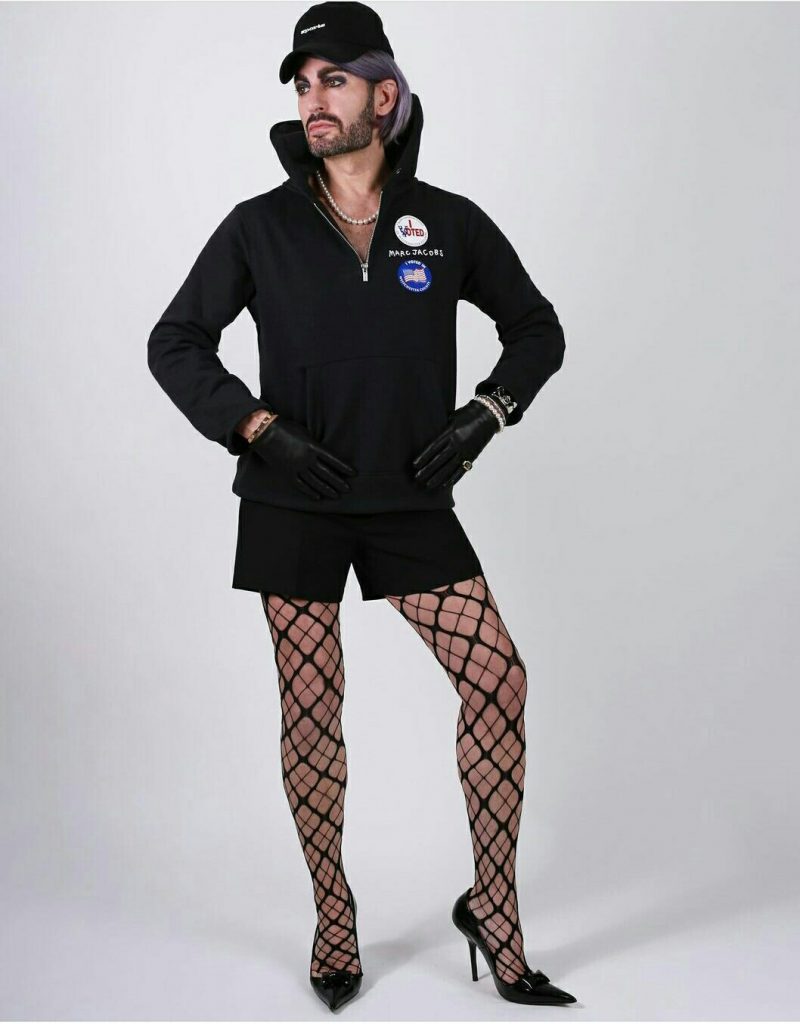 A cap, fish-net stocking, PVC gloves, full sleeve hooded sweatshirt and oodles of sass, comprise this all black look. Grunge at heart, and in execution, this look bears a heavy resemblance to pop sensation, Avril Lavigne.
Stopping the tracks: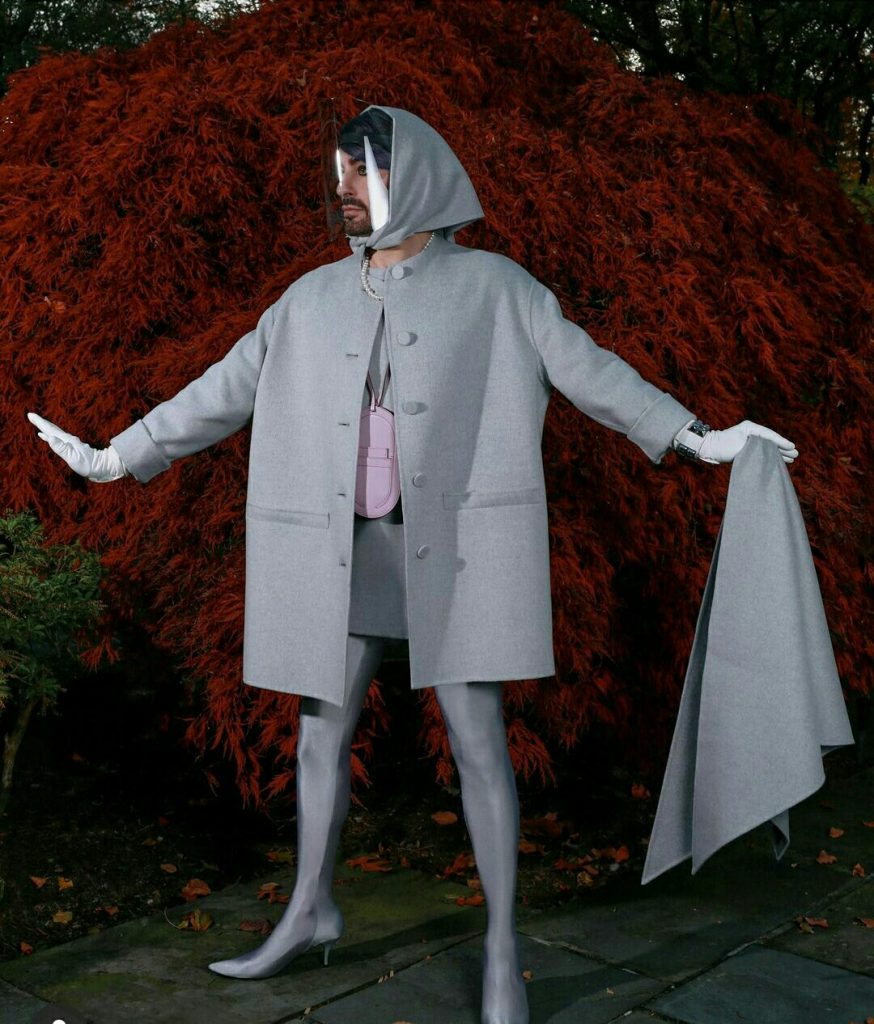 Grey is no doubt a complex color. If not done right, it can easily pass off as lifeless. But, not in the magical hands of Marc Jacobs. In this all grey look, which can deter half of fashionistas to even give it a try, Marc looks to have stepped out of The Handmaid's Tale episode, with a visor like face covering or should I say, the hottest accessory of the year.
By now, you'd agree that Marc is setting quarantine fashion trends to a new level, and breaking boundaries. Which among these ten looks made it to your list of faves? Do tell us that. Quar-core, anyone?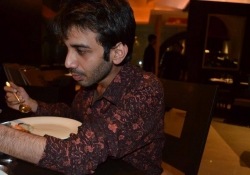 Latest posts by Vinay Agrawal
(see all)