A week ago when I was invited to a meeting with a couple of senior Congress leaders, I had already started my presumption that it would be Rahul Gandhi. Well, come on, it's time for all sorts of election drama to fly high and it's not all that difficult.
I was nervous. Not nervous because I was meeting The Gandhi, nervous because I was representing the queer community on a national level. I was afraid that I would be too prejudiced, too stereotyped and most importantly selfish about my community, My people.
I had tried to sit down on many mornings and pen down what I wanted to convey at this dinner conversation. But dealing with a writer's block is not an easy task, especially when something as important as this was coming up.
I had put up a Facebook post on my timeline and multiple queer groups on Facebook to try and understand what was it that really should be conveyed. What were our requirements? Which areas required attention? What should be highlighted? And what is to be asked for?
I knew this with certainty that my chance and opportunity at visibility had to be used responsibly. Especially after Nandini Krishnan's more than horrid take on transmen and her love for victimhood. I knew that she was the last thing I could even fathom to be in Delhi.
Numerous people from all over the country commented on the post. Most of them got in touch with me personally and it was extremely gratifying. To see everybody for once set aside their facades in the name of standards and make one step together.
A couple of hours before the event, anxiety-my faithful friend, and panic- my forever companion, as usual had decided to pay an overdue visit.
I started hyperventilating and freaking out alone in that hotel room when I asked for help. I don't know how to put this in words about the help that flowed in from different corners! It was just so overwhelming. From allies to the love of my life, each of them called and spent moments of reassurance and peace. I could clarify my thoughts and practice my monologue with much more certainty than before.
As the hour approached, I seemed to have a much more clarified yet nervous state of existence, which sent shivers down my spine.
It was really interesting to interact with all the seven students from different backgrounds and getting to know the monsters they face in their own terms. As all the hulla bulloo of a typical media shoot was set into place and we had been rehearsed, our eyes were set on the door to see who would walk in.
Would it be Gandhi or Tharoor?
Prathishta (the disabled students representative) and I shared a I light moment over what we might say in nervousness. I was genuinely scared that I would end up saying something as ridiculous as, "Bhindi khaalo bhaishaab". They did have multiple bowls of okra on that table in my defence.
He walked in casually through those doors, clad in blue jeans, a black T-shirt and a really cool jacket with a wide grin on his face. He shook hands with us and introduced himself while asking me if he was supposed to sit in front of me. I held my strange thoughts for a moment and nodded in agreement with him and disagreement with my mind.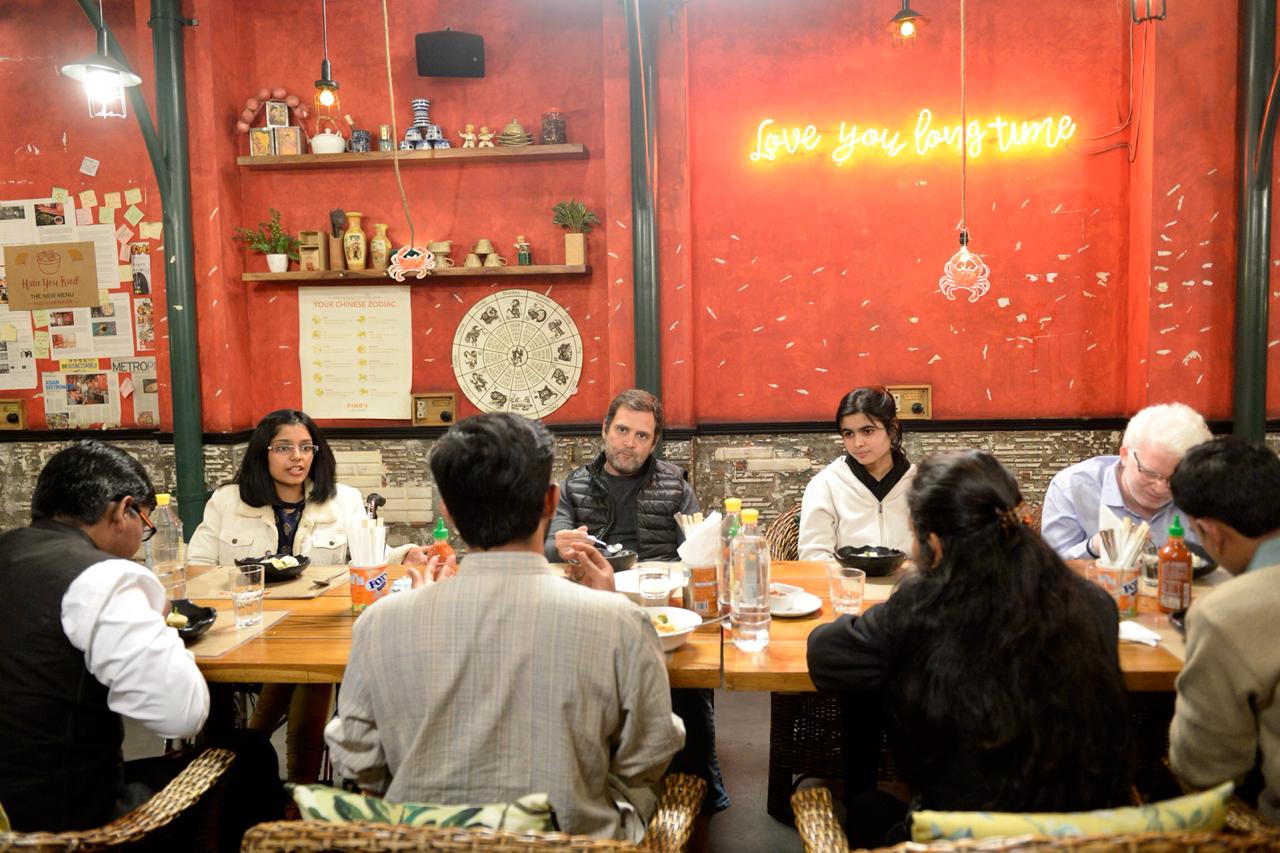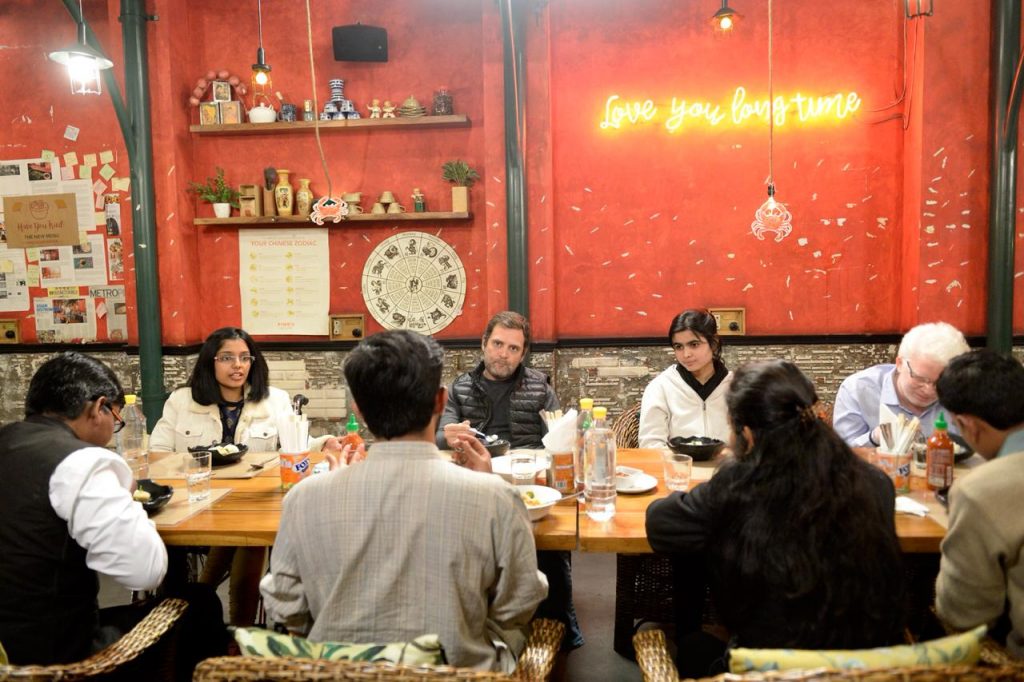 Over the conversation, I managed to get a number of interesting points across to him to which he offered a few insights and said that it is high time that the queer community was politically mobilised as well. I explained about how transgender policies cannot exclusively cater to the trans feminine crowd and that transmen friendly policies need to be put into action. Transmen need to be given their rightful recognition. I explained how the executive and political system of India conveniently ignores the rest of the community like the gay, lesbian, bisexual, non-binary, transmen and other sections while claiming to be for the queer community.
I highlighted the importance of gender-neutral toilets instead of third gender toilets to serve the community instead of imposing able bodied ideologies on the community. Specifically insisting on not calling it the ardhanari scheme like how we have the term Divyaangjan.
Another issue I pointed out was the lack of facility, fundpools, research and availability of mental and physical healthcare services and academic programmes on campuses to aid people who have been thrown out of their homes for simply existing.
The Trans Bill and insensitivity of medical professionals and the police force were other subjects that jewelled the conversation.
Towards the end, all he said was , "I understand, I'll have you put in touch with the team writing the manifesto, we will include these"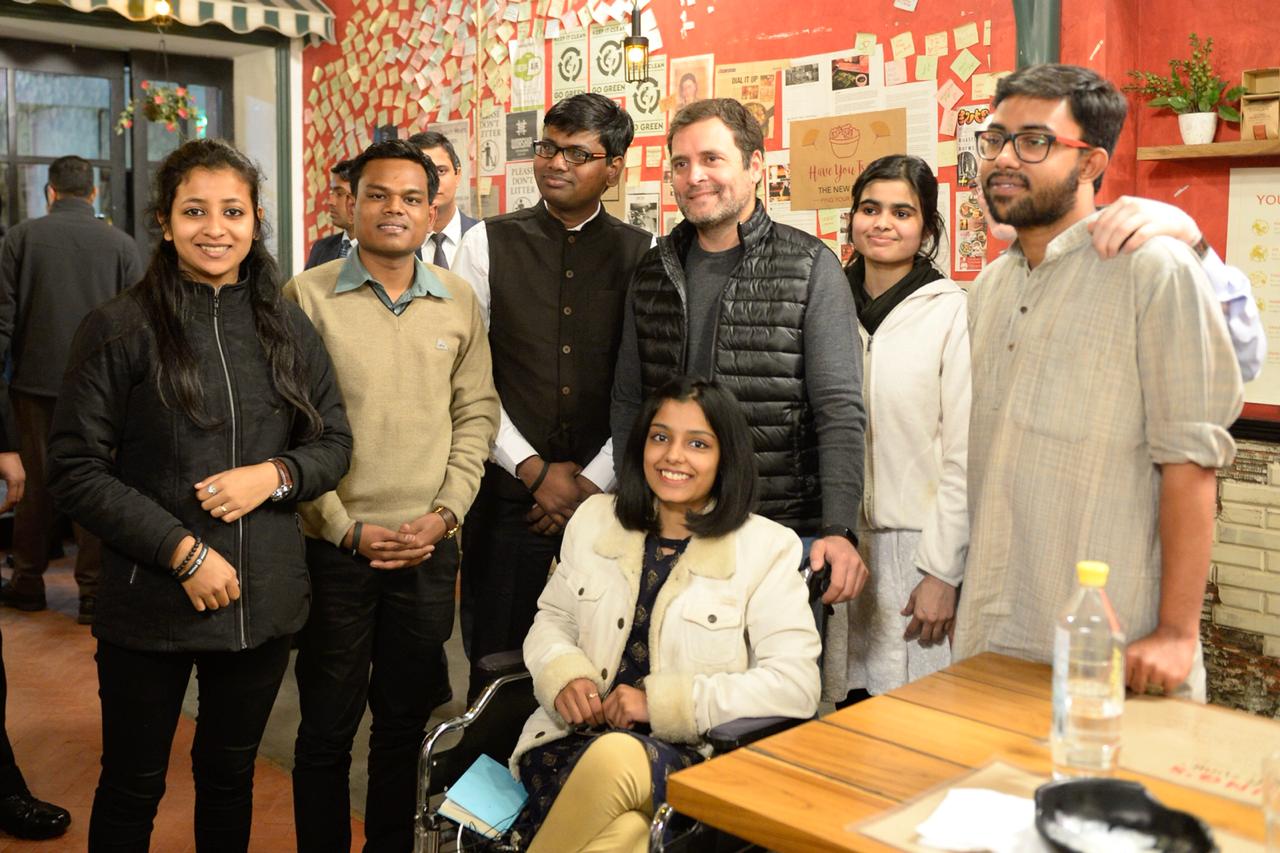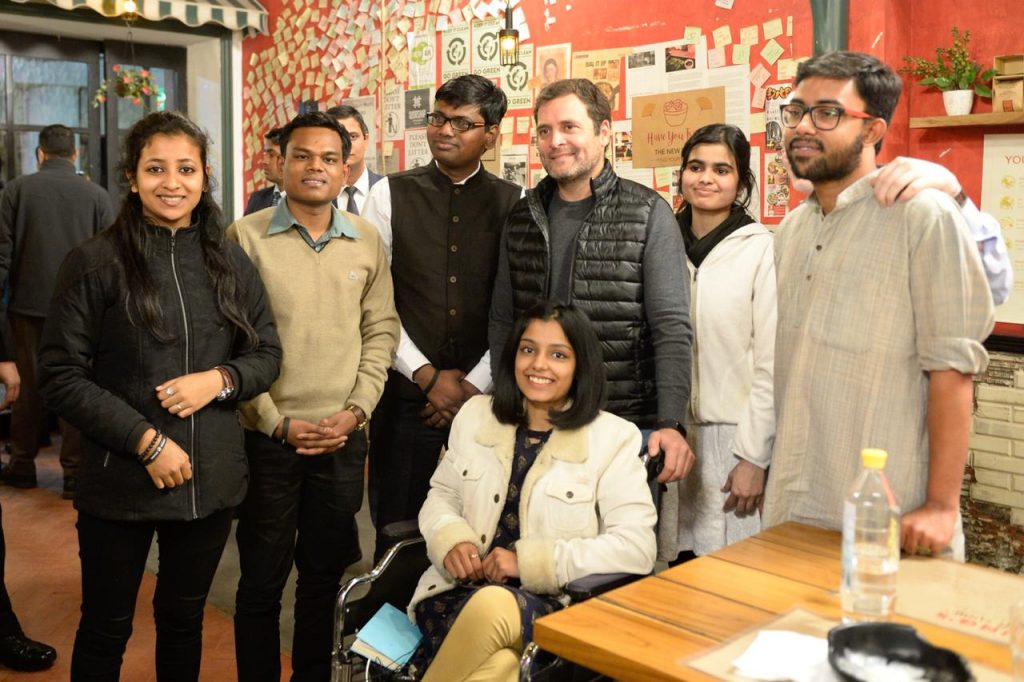 I don't know if this is just another political stunt or not, but as an individual I know this that we're all going to keep trying till something good happens. If they refuse to listen to us, we will make them listen to us.
After all, Amour Vincit Omnia.
Latest posts by Rohan Mathews
(see all)