While it is easy to shed your clothes and his, and pound one another away till orgasms shake the bed and more, how well do you know his erogenous zones and vice-versa? Let's take a look at the very obvious zones and the not-so-obvious ones, and recapitulate if the massages so sensual that we've been giving were done at the right place or not! Well I shall begin from the top and gently go all the way down on him (yep that's how it works with me) and tell you more where to touch, tease, frisk and nibble or tickle wink
His lovely lips
Not surprising that his lips are lusciously loveable and kissable too, but don't take the pair for granted. While nibbling and eating them up is the norm, savor the pleasure, flavor and express with your eyes while the act is on, how much you adore them too. This is what turns him on more, with passion being conveyed and he sure gets set for some wild action later- be ready for the pounding that follows!
The nerve endings on his neck
There is a reason why he squirms and squibbles, falling into your arms when you nibble on his neck- nerve endings darlings, nerve endings. Take advantage of the nerve endings on his neck- the nape and the back of his lovely sexy neck especially- men love it when you nibble, bite and explore that area as he enters you!
Talk dirty sweet nothings

In his ear, you shall and must shower his lobes with sensual dirty talk, now and then- arouse him with your sense of you know what, play with your tongue while doing the thing on his ears, gently nibble them with your teeth and wet them with your lips; gentle at first, rough to follow and he would be your slave.
Jump to his hands

Hold them right, massage them and caress them too, hold them to your perked up nipples- allow his rough palms to massage and knead your chest. Bring his fingers to your mouth as he looks at you, suck the tips of his finger as you rise high and low riding him- look him in the eyes while doing that and get very suggestive.
Play with his tuners
Nipples on a man are erogenous too, and you should use your finger tips to gently twitch them and go rough on them later on; it would drive him crazy as the two of you tongue fight in heated passion.
Kiss all the way down and keep going
Right before you reach his belly button, turn him without a warning and smack his buttocks; going down right to the spots behind his knees- the area which is the most sensitive. The back of the knees should be tickled, licked and rubbed- finger to knee, chest to knee, tongue to knee or just about your feet and his knee!
Don't ignore his inner thighs
Closer you are to his jewels between his legs, the more sensitive would be every touch he receives from you. His man parts desire some pampering with your tongue; tease him a little more and stroke the inner thighs with you tongue, whilst your fingers tune his nipples.
Below the belt
Turn him back again and head to the area right below the belt zone, the lower abdomen this time. Another erotic spot on him – his belly button needs attention- suck and lick it wild, till he shivers and moans with pleasure. Caress the glutes while doing so, because that is what would make him go crazy and wild.
Buttline
The fine line below the butt cheek and the upper thigh is where he gets a little more excitement from- a very sensitive spot when licked, touched and played with! Important zone for foreplay!
The sacred sacrum
There is a small triangular shaped zone beneath the spinal cord and right above the butt crack, which needs worshiping- do it! Fondle, finger or lick it with spontaneity- he would go wild again for what he thinks would be next.
His phallus
The penis- do I even need to tell you how to stimulate the most important erogenous zone on him- I am sure you know best how to do that, but for those who want a little more juice- suck the head, lick the tip, jostle and create friction on the nozzle, pull down the shaft gently and lick again, dig your nose lovingly into the stem of the penis and lick the raphe (area under the head of the penis).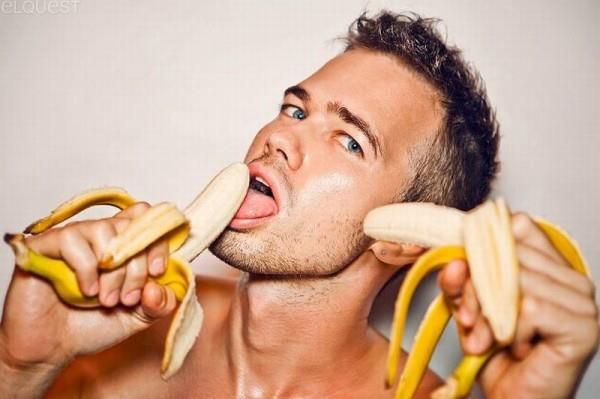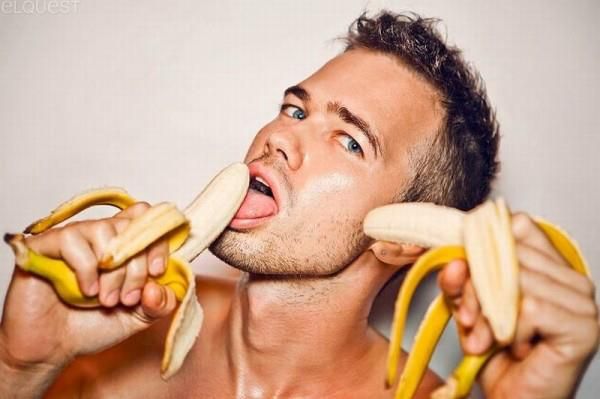 The scrotum and the testicles
Cup them with love, suckle on them and play with them as you kneel before his phallus to wet worship it. Focus more on the scrotum than the testicles only- the central line especially which needs more heavy duty wetness.
Play with his G-SPOT
Also known as the G-Spot, men have it behind their testicles, which need to be stimulated for earth shaking orgasms to have. Through the anal opening (his consent needed), you shall insert a lubed finger and locate his P-Spot!
You should play with the perineum too
This is a zone between the anal opening and the scrotum of a man, which when massaged stimulates his G-Spot. The coastline needs to be licked, sucked, gently nibbled upon and fingered too.
His armpits
Coming back up, I have to admit many men I know off love their armpits tickled, sniffed and sucked- try it. And before I end, don't forget to kiss his scalp while riding him! That's another not so obvious erogenous zone on him!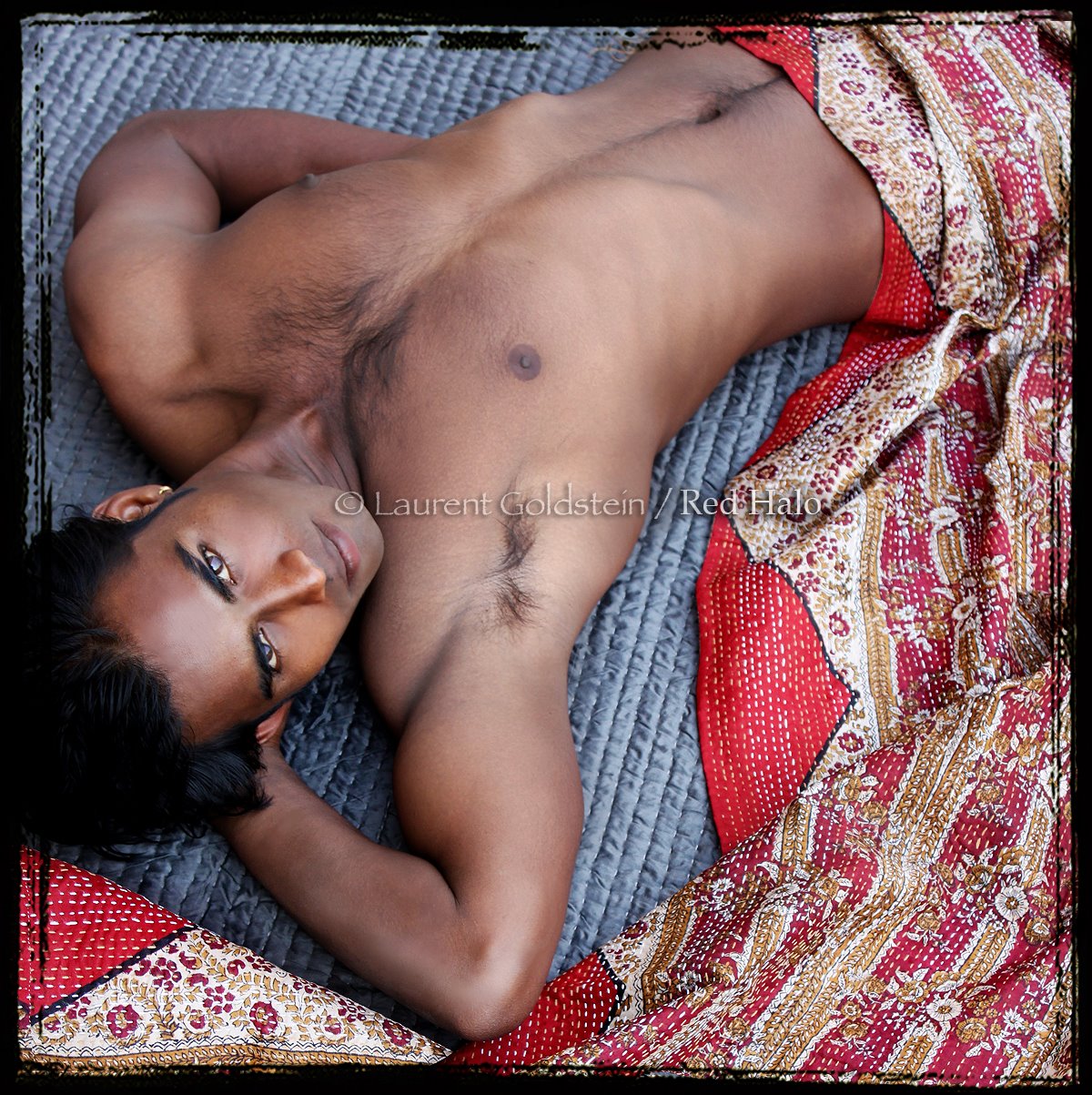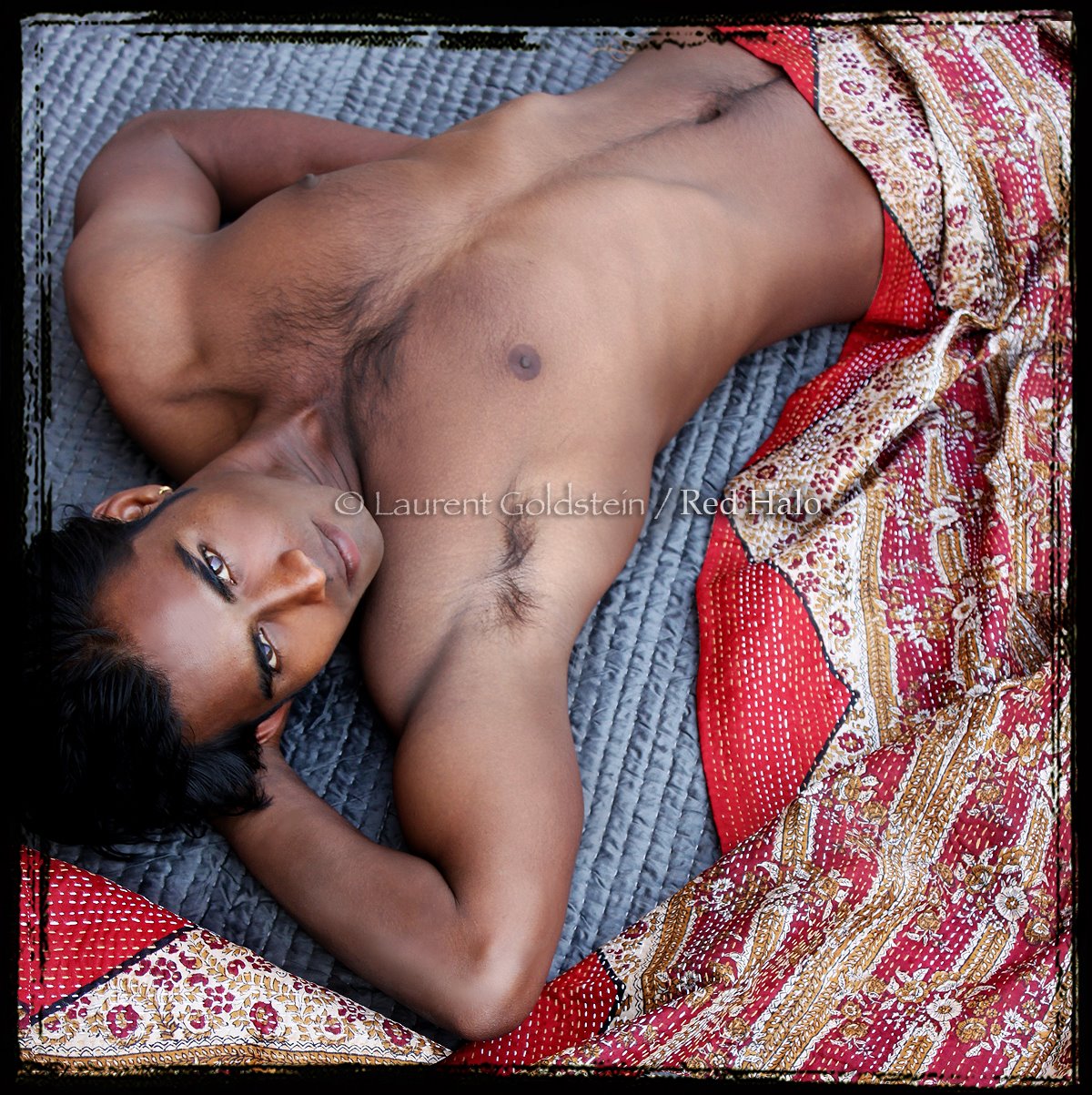 Photo courtesy: Laurent Goldstein Photography
Enjoy while you explore!

Latest posts by Rohan Noronha
(see all)