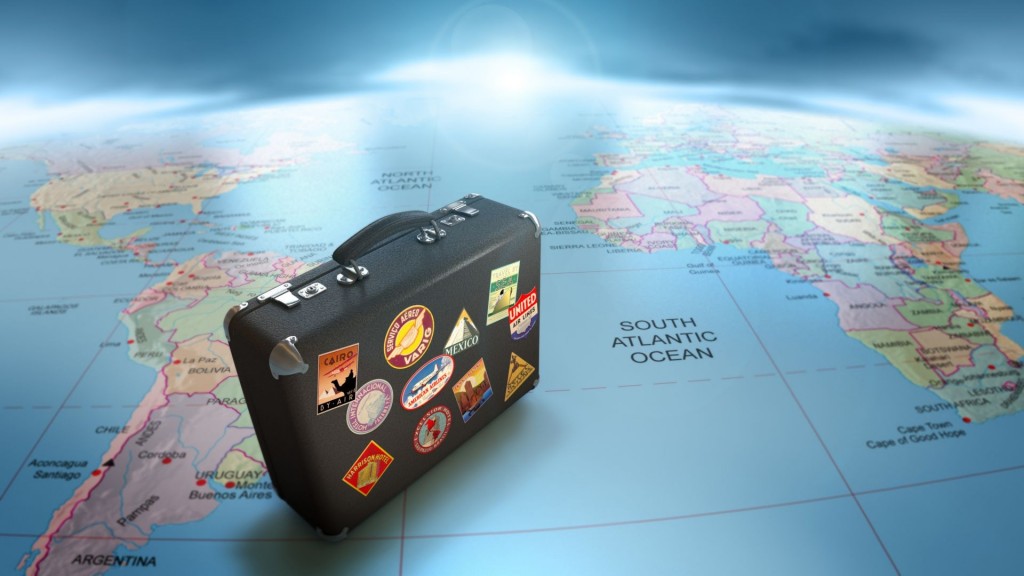 I have been travelling since the age of 18 and so far I have been to more than 40 countries and 225 cities. I have made friends from all over the world and cities, some of which I have visited over 30 times. All this travel has given me insight about cities and its residents, the vibe that these cities have, the 'ease' of being gay, the job opportunities and so on.
I've thought about what might be the 'perfect' cities for gay men between 20 -50 yrs to live. Obviously, these selections are not set in stone –they're merely guidance for you to have an idea.
20s
London x New York
These are pretty expensive cities, I know. I have been living in London for 12 years. That's why you would most likely be living with other people and won't mind doing so. Living in a shared house or apartment with total strangers is part of the experience, part of the exploration. And you will almost certainly make friends for a lifetime.
If you move to London or NY in your 20s, it could be the most eye opening and life changing experience you could possibly have. Your 20s are the years of self-discovery, the years of finding out what you like and dislike, shaping your true values and personality. Going through this discovery in London or NY will accelerate your adult life. You will have to make decisions yourself and become very independent, very quickly.
These cities also offer tons of easy jobs in bars, restaurants, cafés and hotels. London and NY have millions of visitors from all over the world every year, so the number of people you are going to meet is almost endless.
Gay life in these cities is easy – they have large and integrated gay communities. There are various options to choose from when it comes to having fun as well as jobs. Also, whether you decide to have green hair, tattoos or piercings all over your face is not going to be an issue, no one cares what you do with your own life. You can be yourself in these cities and you will definitely find a tribe that you will feel comfortable with.
London gay life:
Areas to live: Vauxhall, Elephant Castle and Clapham
Where to have fun: Soho and Vauxhall
New Yorkgay life:
Areas to live: Greenwich Village, Tribeca, East Village
Areas to have fun: Chelsea, Hell's Kitchen
30s
Barcelona x São Paulo
Definitely cheaper than London and NY with a relaxed atmosphere, Barcelona has a lot to offer when it comes to outdoors and socialising. During the summer, you have the beach and other smaller towns like Sitges nearby. While Barcelona has a great nightlife, it also offers a quality of life that not many other cities can compare to- a beautiful setting by the Mediterranean, nice weather, reasonably priced accommodation, good and affordable gyms and all sorts of outdoor exercise. It's truly an international city, so you still enjoy the cosmopolitan feel of a large city but being Spanish, it has a relaxed atmosphere, a hippie culture that only the Spanish can offer.
Even though São Paulo is one of the world's largest cities, you should have a little more money to enjoy the city and all the joys it offers. The State of São Paulo has absolutely stunning beaches and is divided into the North (most expensive areas) and South Coast (less affluent, with lots of fishing towns).
SP (abbreviation that Brazilians use) has undergone an amazing transformation in terms of gay life. Frei Caneca Shopping Centre is considered as the gay shopping centre of the city. The whole area around Consolacao and Centro is very gay friendly. Truly international with the largest financial centre in South America, jobs are well paid; but good lifestyle comes at a price. You will find food from all over the world. The gay tribes are also varied. There are clubs for twinks, muscle marys and so on.
Barcelona and Sao Paulo are very different cities but they have a lot in common when it comes to shopping. You can find everything you need- food, clothes, etc. Gay nightlife is fantastic too. They both have good connectivity to other cities. People dress well and are health conscious too. So if healthy food is your priority, these cities have tons to offer.
Both cities have jobs that you can apply for even if you only speak English (plus your mother tongue) and you can learn their language when you move there.
In Barcelona they speak Spanish and Catalan and in São Paulo Brazilian Portuguese (which is very different from Portuguese from Portugal).
Barcelona gay life:
Areas to live: Ciutat Vella, EL BORN, Las Ramblas
Areas to have fun: Universitat, Urgell
São Paulo gay life:
Areas to live: Centre, Higienopolis, Santa Cecilia
Areas to have fun: Consolação, Jardins, Centro
40s
Paris x Sydney
You have been working really hard to develop your career and you must now have achieved a desired position that provides you a comfortable life. Some of you will have 20 or 25 years of experience depending on how early you started working. Some people (not all, of course) when they get to their 40s want a slightly slower pace. Paris and Sydney are fabulous cities to enjoy at this stage of your life.
Night life is not as great, but the setting is perfect, especially if you are in a long term relation. Paris offers the best wines in the world and the best food too. It has the most beautiful and romantic ambience of all cities. If you are in Paris during summer, you can sit in one of the cafés after work with your loved one to talk about life. Some good old friends may join you for fantastic laid back afternoons. No other city offers the atmosphere that Paris does.
Sydney on the other hand is warm with super friendly Australians. Since Australia is so far from the rest of the world, life takes a much slower pace. Jobs are not as abundant and promotions can be slow. I had the impression that life has its own pace in Sydney. People are never in a rush for anything. And I think this laid back atmosphere is perfect for your 40s, if this is what you are after.
Paris gay life:
Areas to live: Les Marais, Canal Saint Martin, Nazareth
Where to have fun: Les Marais
Sydney gay life:
Areas to live: Surrey Hills, Alexandra, (surroundings of Oxford Street)
Areas to have fun: Surrey Hills, Kings Cross and Paddington
50s
San Francisco x Nice
The ageing gay population seems to love these two cities. San Francisco has the reputation of giving 'birth to gay life' but it seems that whoever was born during that time is still there and the city, unlike NY or London, has not managed to attract young gay people. I can see why our older folks decide to live in it: it's a beautiful city, has great bars to go to (not big gay clubs) and has the sea side – and not to forget the young Asian gay population that lives there. San Francisco is expensive though, but gay men often want a nice place to live after all those years of hard work. The houses are stunning and they look very big, so house parties are on the menu. The city is hilly, which will kill you if you don't have a car, especially if you are in your 50s, no matter how healthy and fit you are.
While you have the buzz of busy but relaxed SF, Nice is the opposite. With fewer options to go out on a Sunday afternoon (Castro, SF- gets on fire on Sunday afternoons!), Nice will provide you with a much more relaxed and sophisticated lifestyle that only the French can provide. Nice is in the south of France where you immediately must double the price of everything, so only those who can afford to should be living there.
Nice offers something very unique in terms of lifestyle. If you want to have a boat and have friends visiting you to spend some time on the sea, there's no better place. Cannes is also just a few minutes away by car. Not to mention all the fab beaches that the French Riviera has to offer. It's a very relaxed lifestyle, but not boring at all. Sea side, amazing food and sophisticated areas at your doorstep makes Nice a perfect choice.
Gay areas in San Francisco:
Areas to live: Castro, Bernal Heights and the Bay Area.
Areas to have fun: Castro, Soma
If you are planning to move abroad and you don't know anyone there, you can find other people moving there too in www.roominthemoon.com This new social network introduces you to new friends and you can also find accommodation before you move. Check www.roominthemoon.com for more details.
Latest posts by Rafael Dos Santos
(see all)