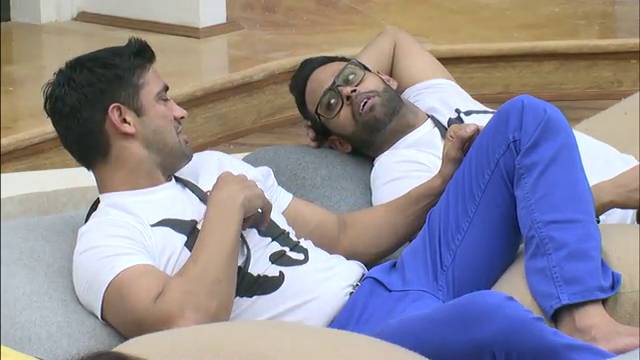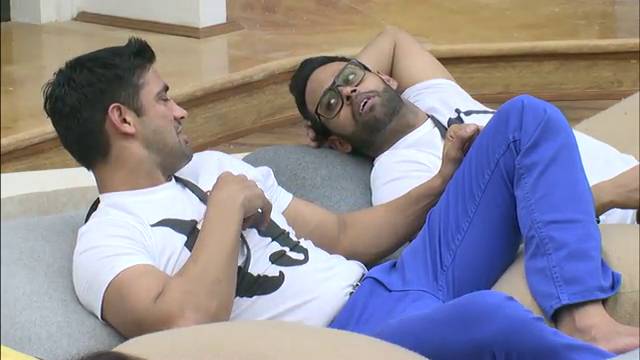 On the latest episode of Big Boss Season 7, Salman Khan has made some ridiculously homophobic jokes about Andy and Sangram on the show. His jokes are targeted on Andy and Sangram's dramatically played out chemistry inside the house.
Andy is effeminate and flirty in nature, especially with Sangram, and the latter is also quite comfortable with all the homoerotic puns and gestures between them in the show. For all these they are getting some good attention both inside and outside. And the show has realised the market potential of this drama, hence their shared presence have been manipulated and broadcast even with more gloss over and melodrama. The two men are now manipulated by the show, objectified and offended too in many ways. It matters only if the two men realise and make a statement about it.
Why does Salman Khan have to make fun of their chemistry, that too with a typical heterosexual lyrics twisted and sung in mocking fashion? He sings, "Raja ko raja se pyaar ho'gay'a. Pehli najar mein pehla pyaar ho'gay'a. Dil jigar dono ghaayal hue. Teri nazar dil ki pyaar ho'gay'a." What's the problem even if raja ko raja se pyaar ho'gay'a toh? It's a terrible joke on homosexuality once again. Big names like Karan Johar had done it earlier, but at least Johar seems to have matured overtime. Khan still sounds juvenile and prejudiced.
Not only this, he has made fun of another effeminate guy on stage in one of the episodes of Big Boss 7. He kept saying 'aiye haye' to the guy at the latter's much embarrassment. He went on and on about the guy's way of walking.
Whether it's publicity stunt for the show or nonsensical jokes in general, Khan should have never done that. It's a shame for him and the TV show. Now half the nation is laughing with them while some have been ghastly offended. A viewer by the name Hyder Ali says, "after this i hate salman khan….. national t.v py koi aisa k sy bol sakta hy.." And Vishesh Joshi from Mumbai says, "pyar ho'gay'ya…seriously??? where is the sensitivity towards minorities….wud it be still funny if was ho'black'ya or ho'SC/ST'ya…common worldwide contestants have been homophobic but a host being homophobic ? and the bigg boss producers are ok with this? i thought bigboss believed in diversity and supported diversity…cheap jokes/stunts n the expense of one minority…shame and crass!"
If this is the mindset of those people who have the agency to change and shape the mindset of the nation then we still have a lot to catch up with. Grow up Khan, grow up Big Boss!

Latest posts by Kumam Davidson
(see all)