Vijayalakshmi was pursuing engineering from EASA College of Engineering and Technology College in Tamil Nadu and had a dream to live her life the way she wanted. However, she had to drop out of college just because she belongs to the transgender community.
It was a horrifying evening for Vijayalakshmi. She was staying in a hostel while pursuing engineering. One evening, a few boys collected her dresses (male clothes) and set them on fire saying, "You don't need male dresses as you are going to change yourself into a woman anyway," narrated Vijayalakshmi.
"It was horrifying and disheartening for me. I called my parents and told them everything. Their reaction added to my misery. They refused to support me. I had no choice but to leave the college and also my parents' house and make a living independently," told Vijayalakshmi.
It was tough for Vijayalakshmi to sustain her life as she was not earning at all. As she was trying hard to find a job, she met Kalki Subramaniam – a transgender person, an activist, artist and writer – who helped her to pursue pharmacy. "I am the first transgender person who is going to receive a pharmacy license in India," told Vijayalakshmi.
Vijayalakshmi began working in the medical industry to earn the bare minimum to live her life in 2020 and 2021. "Although I was earning just Rs. 6000 per month, I was glad that I got the job because there are even educated people from the community who are unable to find a job. That is the condition of my community," added Vijayalakshmi.
Although she was earning money, Vijayalakshmi had no hope for a better life until she came across an organization called PeriFerry. She joined the organization and within two months her life took an unexpected path.
"Because of the organization, I got an opportunity to work with a renowned company called Mphasis Limited as a technical support engineer. I am earning a decent amount of money from this job," told Vijayalakshmi. It has been six months since she started working with Mphasis Limited.
Vijayalakshmi is financially so independent that she managed to go through her surgery (gender affirmation procedure) recently. "The surgery would have not been possible if it was not PeriFerry. Before that, I didn't even know where my life would end up. But today I can dream big and live my life on my own terms and independently," said Vijayalakshmi.
It is not only Vijayalakshmi whose life turned around after joining PeriFerry but there are about 360 people from the transgender community who were once struggling to get through life and now earning a better living and making their lives better.
PeriFerry was started in 2017 by a commerce graduate from Chennai called Neelam Jain. She has been a people's person since her college. While working with a leading investment banking firm in Bangalore she came to know her company is funding a social cause project under the Analyst Impact Fund.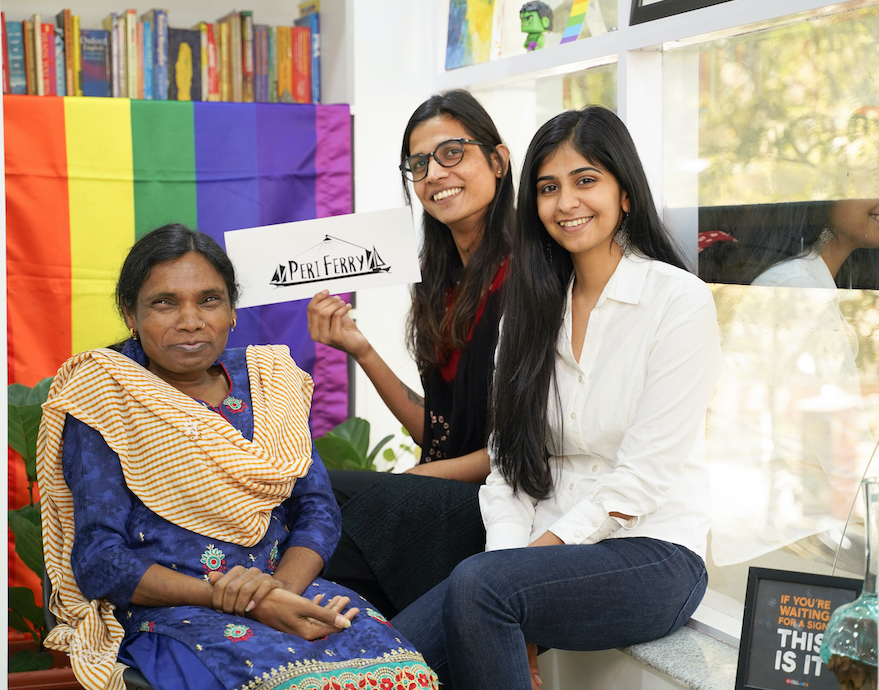 "Transgender persons were invited to come and share their life stories. That is where I started to know about the community better and when I found that the company is funding social causes I pitched a plan where I wanted to create a sustainable livelihood for the trans community. However, it did not work out," told Neelam.
Neelam was so involved in the social project that she wanted to pursue it full-fledgedly. She worked in the company for two years and then when she realized that she could fund her project for some time, she left the job and went back to her parent's house in Chennai.
"I did not let them know my plan because I was not very sure what I was trying to do. I spent the last six months of 2016 talking to transgender persons at the grassroots level and then I started PeriFerry in 2017," told Neelam.
PeriFerry is a social organization where transgender persons are trained to work in the corporate world. They are trained in communication skills, written skills, computer skills, corporate etiquette and much more. They also support people to get placed in lateral-level jobs as well.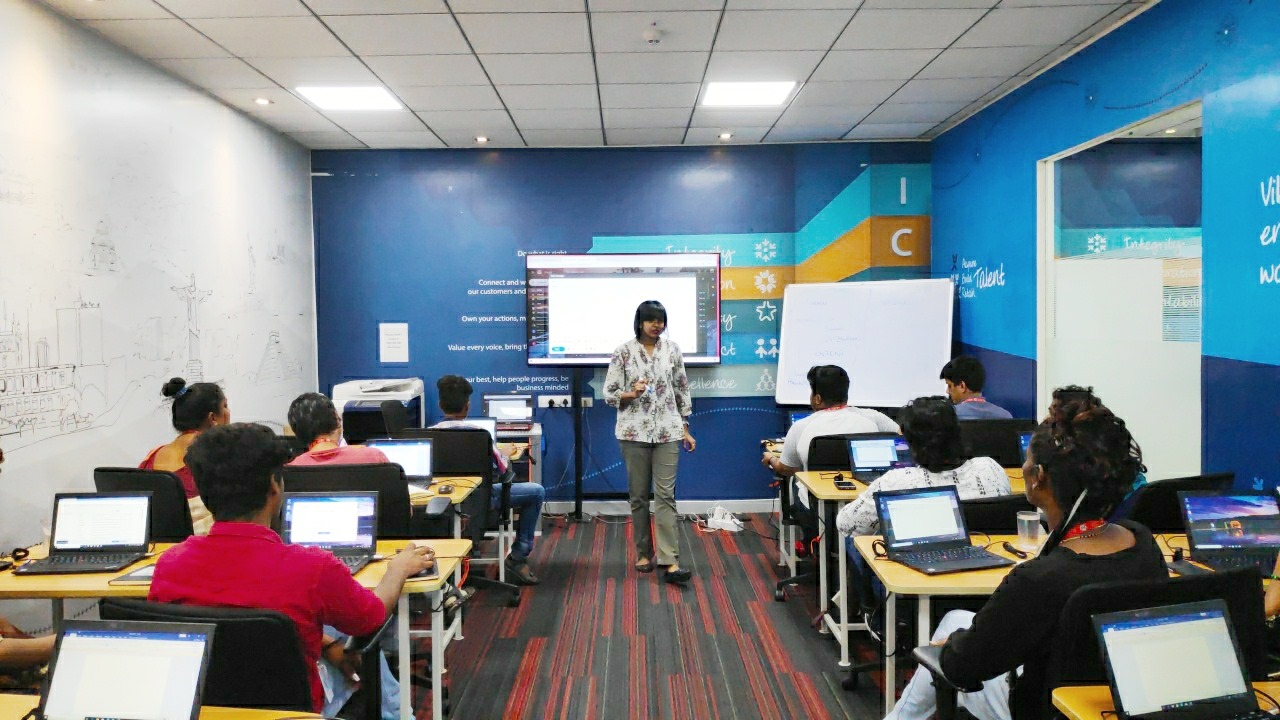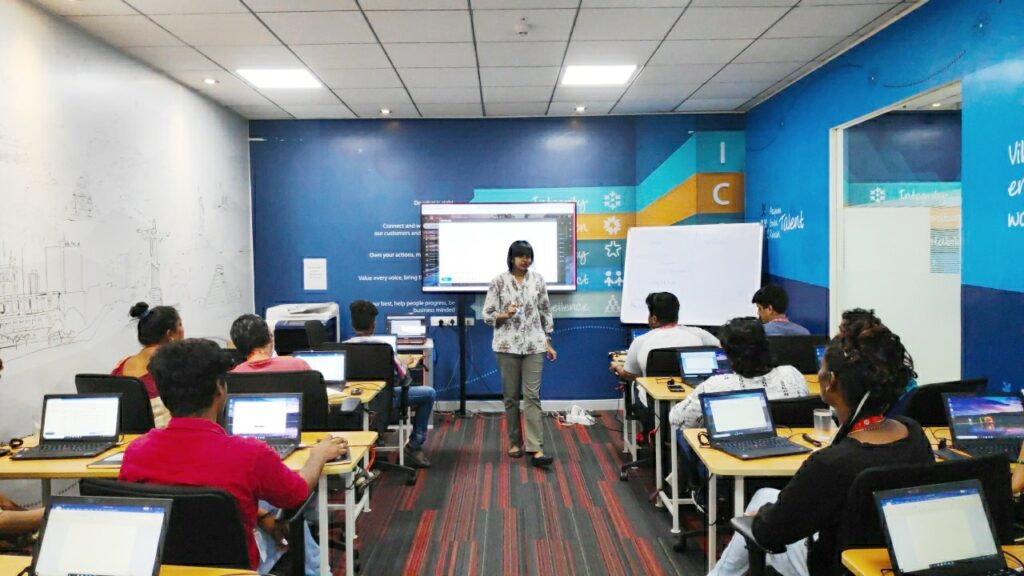 Explaining the entire process, Neelam said that anybody who joins PeriFerry is assessed on communication skills, qualifications, and other skills and then the organization tries to figure out a respective plan to train individuals for about two months. Once they are trained, the organization helps them grab jobs by arranging interviews with renowned companies such as Accenture, ANZ, Walmart Global Tech, ThoughtWorks, Vodafone, Accenture, Mphasis and Franklin Templeton.
"We have two offices, one in Chennai and one in Bangalore. In Bangalore we have a training centre where apart from the training we provide accommodation, food and anything necessary for our trainees to succeed," added Neelam.
Neelam told that all the people who reach out to PeriFerry are trained and placed in jobs irrespective of how much they are qualified. There are no criteria to join PeriFerry for training. The organization started with two interns helping Neelam and now it has 13 full-time employees, 4 consultants and has offices in two cities.
"After the training, the basic salary they get is about Rs. 2.5 lakh per annum to upto Rs.5 lakh per annum. There is no boundary for salary as they keep growing in their jobs," added Neelam.
Varuna also joined PeriFerry's training in 2020 and is now working with Accenture for 1.6 years. "PeriFerry is like a family for us. Most of us are staying away from our families because of our queer sexuality. PeriFerry not only trains and helps us to grab better jobs but also keeps in touch with us to assess how we are doing in life. Making sure we are not struggling in life. Giving us moral support also," said Varun.
She further added, "If in case we face any problem at our workplace, PeriFerry is there to help us resolve the issues professionally. The organization is not one-time help but a lifetime support."
Sometimes trans employees quit their jobs soon after joining, on this Neelam said, "It is because some companies don't have an inclusive work environment which results in a suffocating workplace for transgender people. That is why we also do a lot of sensitisation programmes and other mentoring/coaching managers and leaders in companies we are tied up with."
As a result of sensitization programmes, corporates are creating better environments for transgender employees.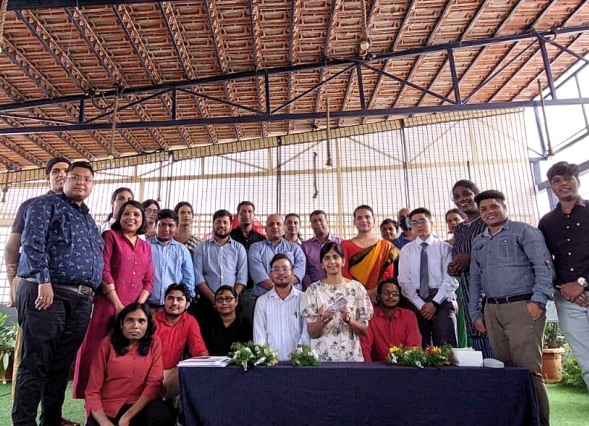 While talking about the challenges to run PeriFerry, Neelam told that the first challenge was that people did not trust her as she does not belong to the community.
"Moreover, we also faced challenges to find companies that can hire them and make an inclusive environment in companies. Now many companies reach out to us to hire them," told Neelam. People also said many things against PeriFerry but Neelam and her team kept silent and kept changing lives one after another.
While impacting the lives of trans individuals, Neelam's mindset has also changed. "Earlier I would see them as people in need. Now, I see them as friends and team members. So, instead of seeing them (transgender persons) as people in need, we see them as people who need our sympathy. We need to understand that trans people have been sidelined by our society and it's our collective responsibility to correct this, " added Neelam.
Neelam wants to expand her work across India so her organization can meaningfully create more inclusive livelihoods.
Latest posts by Bilal Khan
(see all)