LGBTQ community may be one of the most talked-about topics in Indian society. However, society fails to accept people who belong to the community. Many cases have been happening across India where families disown those who belong to the LGBTQ community, however, very few cases are actually reported. According to a study conducted by Kerala Development society on behalf of NHRC (National Human Rights Commission) found that around 53% of transgenders live under Guru-Chela system. A system where Gurus provide shelter to transgenders and in return, they take a cut in their incomes.
Kiran Kajal, who is a transgender woman from Kanpur, was also disowned by her family just because she belongs to the third gender community. Little did the family know that she will one day have everything from money, to fame to respect.
Gaylaxy Magazine met Kiran Kajal at her office in Kanpur to discuss her life from birth to being a daily wage earner working for Rs. 30 a day to survive, to winning elections in Kanpur.
Early life
Lalman Kiran Kajal, who is now 44-years-old, was born in Kanpur. It should have been one of the happiest moments for her parents and family. However, as soon as her family got to know that Kiran is transgender they disowned her to someone who was willing to take care of her. She claimed that she was born in a family of IAS and PCS officers.
Kiran was sent to a government school in Kanpur but had to quit studies after 8th standard due to lack of financial support from the family who adopted her. She had no option but to roam around on roads and work here and there for some money to survive until she turned around 12-years-old and got adopted by a transgender guru.
Kiran did not face any discrimination and bullying as a trans person because nobody could differentiate due to her feminine voice.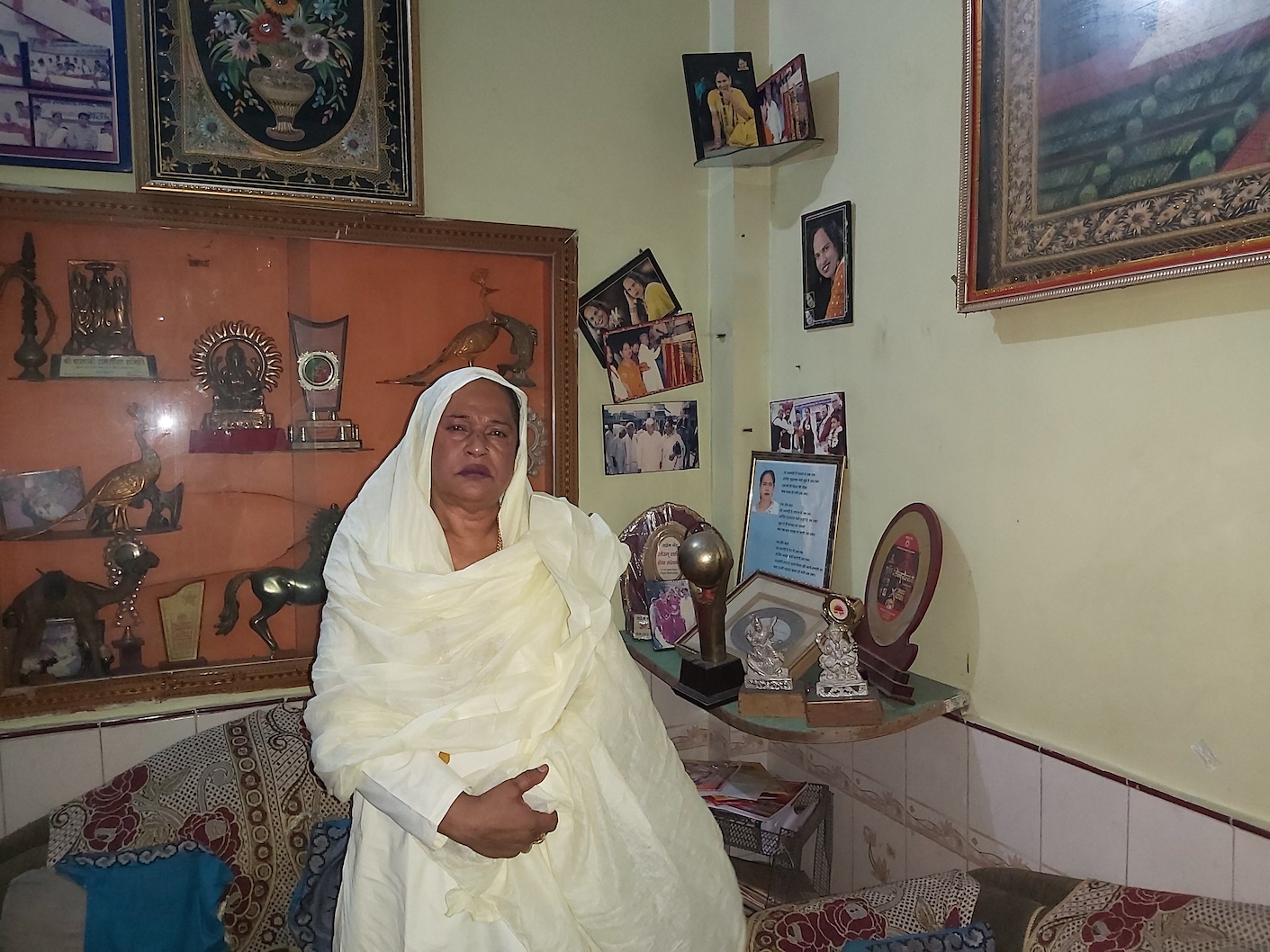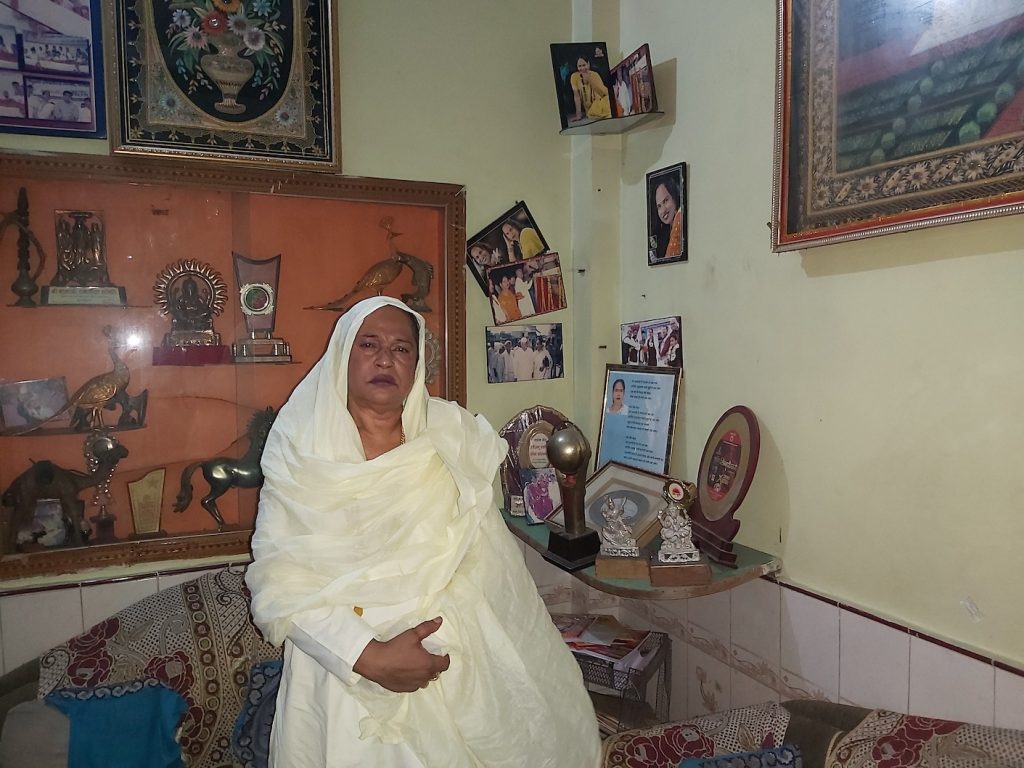 "I used to roam around here and there for work. I would work as a labourer ferrying vessel full of soil on my head for Rs. 30 a day. That phase was the toughest of my life. I was struggling hard to survive," narrates Kiran. She then happened to meet Kamala guru who adopted her.
Kiran began dancing in various events. She also started performing the traditional badhai or dance of blessings that transgender people do at weddings, births or festivals to collect money. It's one of their primary sources of income. "I became financially independent from a very early age, when I was just 12," adds Kiran.
The political career
While collecting money in events and inaugurations, she happened to meet Mulayam Singh Yadav from Samajwadi Party. They both became good friends. Kiran joined the political party in 1989 and began doing social work for the party such as providing food to the needy and other assistance. She had become one of the active members of the party.
Kiran got so active that she was made president of Mahila Sangathan of the party. Her work was so appreciated and noticed that when she contested the municipal corporation election from Pashupati Nagar, Naubasta, she won with a thumping majority and became a corporator in 2006.
Looking into the kind of support and appreciation she was receiving for her work she again contested the legislative assembly election in 2012 from Maharajpur Vidhan Sabha Constituency. However, she did not win the election. She continued working for society and helping her community people.
"Although I did not win the MLA election, I did not leave my social work. I helped people financially, provided food and other help. I have also adopted many people and look after them from their education to basic needs. Now they are living their own lives successfully," tells Kiran.
Winning Panchayat Elections in 6 days
Before the Panchayat Election 2021 in Uttar Pradesh, Kiran happened to visit one of Kanpur's village called Senpashchim Para of Bidhanu block and found that there are many issues and lack any development.
"People are not getting their awas yojana (Pradhan Mantri Awas Yojana- a housing scheme for poor) and sanitary facilities (building toilets for poor under Swachh Bharat Mission scheme) despite meeting the eligibility criteria. Roads are in bad condition for years. Sewages are broken. Overall, there is no development in the village," reveals Kiran. The village also happened to be a native place of her ancestors.
Kiran thought that without having any authority she can't do anything for the village and decided to contest the village head election (Panchayat election). Many powerful people were contesting the election from the village. They were bribing villagers with money and alcohol. They even taunted her for being the third gender but eventually, they failed.
"I won the election in just six days. I had to do nothing. People of the village knew me very well and my work, that is why they selected me as the head of the village (Pradhan). Other politicians who were against me would try hard to mislead villagers based on my third gender and ask villagers not to vote for me. They would tell villagers that Kiran is a transgender and will not able to do any development work for the villagers. They would tell villagers that a transgender is not good for the people. But they and their pathetic politics failed," adds Kiran.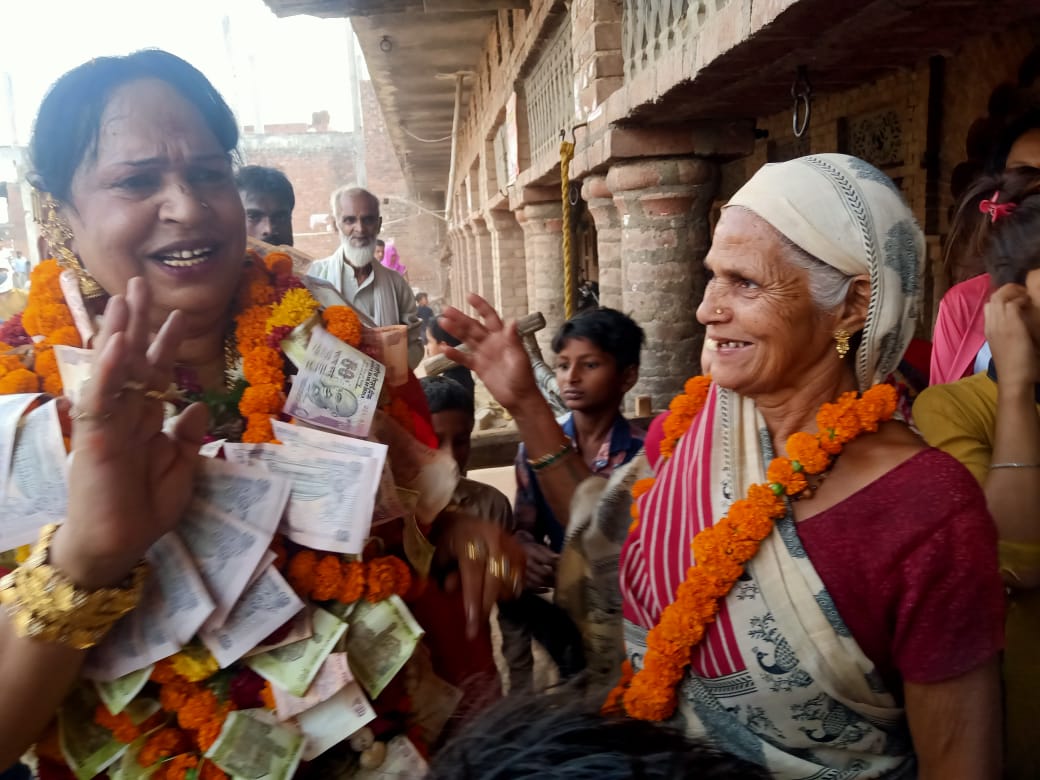 While talking about how people celebrated Kiran's victory, she told that people had garlanded her with about five quintals of garlands in just a day after winning the election.
Now Kiran wants to dedicate her five years as a village head for the development of the village and change the face of it. The village has more than 10,000 population wherein about 4000 are voters, tells Kiran.
Take on the transgender community
Kiran is a national general secretary of the transgender community (Mangla Mukhi Kinner Samaj) for 25 years now. She has been doing social work for the community from Kanpur and across Uttar Pradesh.
She believes that although society is not as accepting as it should be but the government has many benefits for transgenders.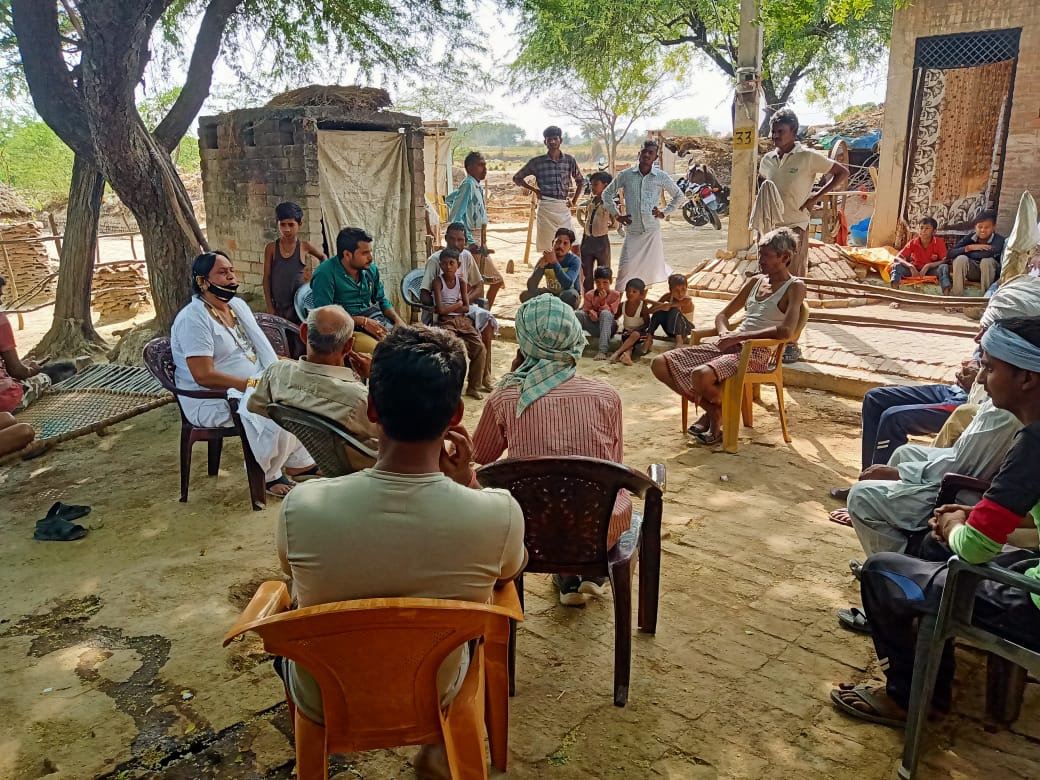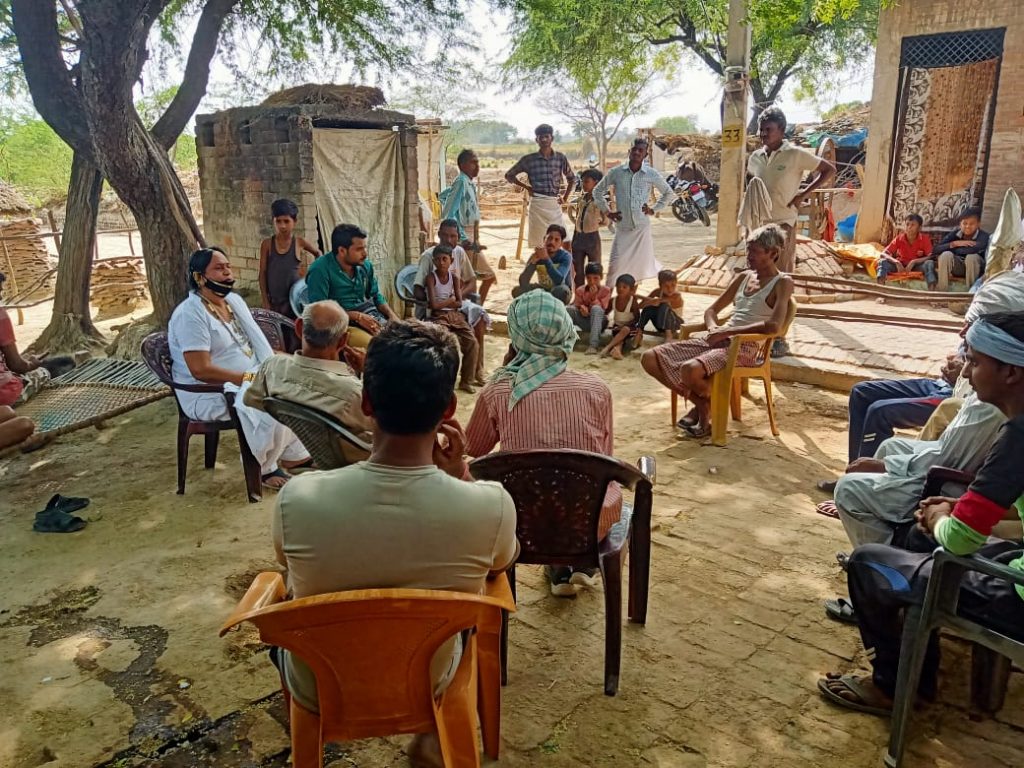 "They (transgender people) have jobs, rights to fight the elections, rights to acquire education and do something for the society and in own life. We have every right that straight people have, but the community people fail to avail them. They don't strive to avail the rights because they have been taught and feel comfortable to survive on income from the professions majority of transgenders survive on- traditional badhai or dance of blessings, sex work and asking money on traffic signals and public transports," says Kiran.
Kiran further suggested, "I want to suggest them (trans persons) to come out of that zone and work hard for the community and society's development."
Although the government has given many rights to the transgender community, but society is not willing to accept the community wholeheartedly. The NHRC study also found that 96% of transgenders opt for badhai, begging and sex work because they don't get the opportunity for respectful jobs even if they are qualified.
There was a time when she had nothing and worked for Rs. 30 a day to survive and now a couple of decades later she has four expensive cars such as Fortuner and others, four bungalows, 22 plots and about 10 acres of farmland.
"I have a lot of property and other materialistic stuff but I don't bother much about money. I strive hard to help needy people and work todwards betterment of society. That is what I will be doing until my last breath," adds Kiran.
Latest posts by Bilal Khan
(see all)