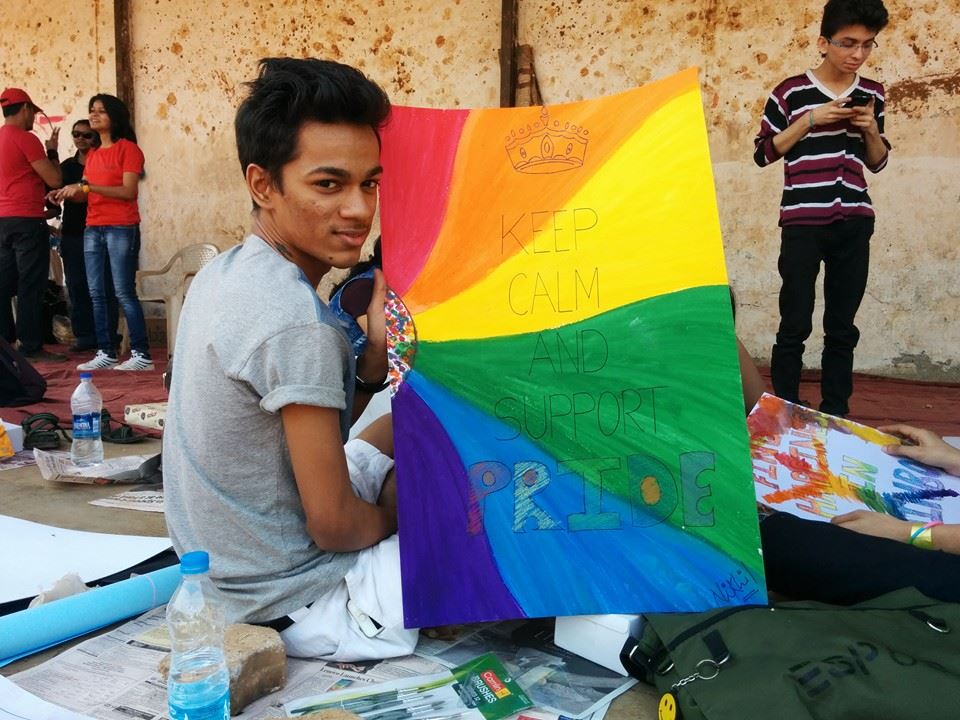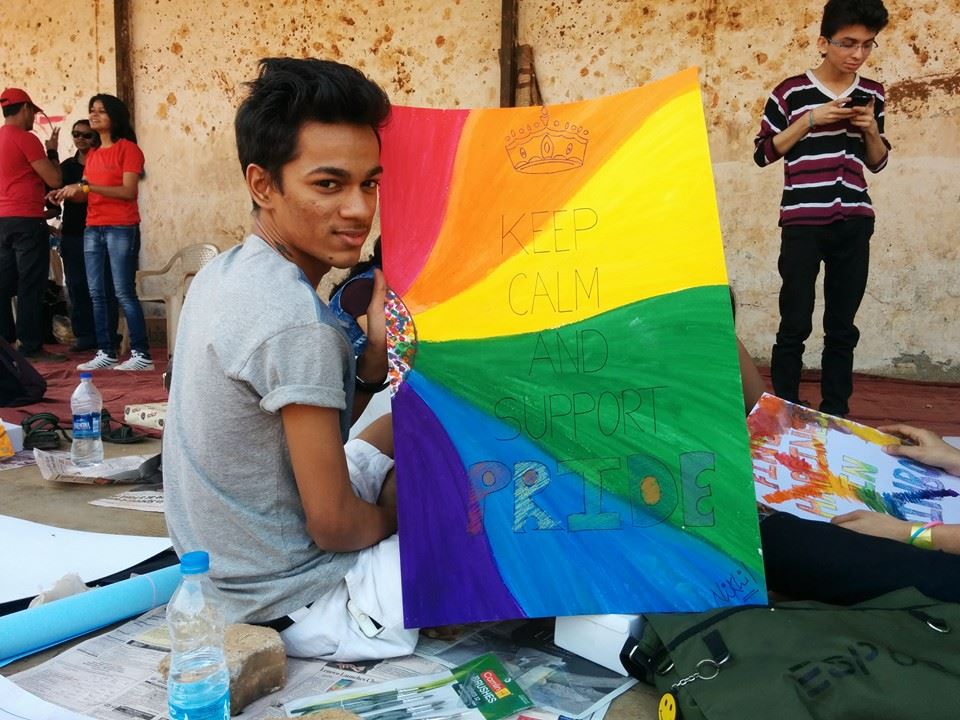 Mumbai is celebrating Pride Month with a host of events planned over the weekends of January. Starting with the Queer Games and kite flying on consecutive Sundays at Juhu beach, the month has already seen four well attended events.
The Queer games organized by Yaariyan, the youth wing of the Humsafar Trust featured participants slugging it out in a tug of war among other games during the sunset hours at Juhu beach on 4th January. This was followed by the annual Kite flying event the next Sunday at the same location, organized by Gay Bombay. The queer community padded up the next week to take part in Umang's Queer Premier League cricket tournament on a chilly Sunday morning, while evening saw parents and children get together at the Gay Bombay parents' meet, where supportive parents of LGBTQ children spoke of their experiences and offered words of advice and wisdom to youngsters still coping with their sexuality and also other parents who were visiting such an event for the first time with their children. The week after that saw a special screening of 'Crazy Cukkad Family' for the community members on Tuesday, followed the next day by the popular play 'Ek Madhav Baug'.
The Dirty Talk, an event dedicated to showcasing the performing talent in the queer community is set to be held in Bandra on 23rd January. The next day sees the 'Best of Kashish' event, which will witness screenings of the most popular films from the Kashish 2014 Queer Film Festival at SNDT College, Juhu. This will be followed by the 'Gulaabi Mela' on January 25th, an open-air fair with stalls selling accessories, food and kitsch along with tarot card readings, numerology and graphology experts, all of it accompanied by many fun performances throughout the afternoon and evening.The Gulaabi Mela will be held in parallel with the 'Pictures against Prejudice' exhibition at the same venue, where photographs and caricatures of queer India raising its voice against homophobia and prejudice would be displayed. The next day – Republic Day would witness participants scurrying all over Mumbai to take part in the Amazing Q Hunt, a treasure hunt to be undertaken only by the queer 'brave of heart'. 'The Dancing Queens', India's first transgender dance group will perform the same day at Ravindranatya Mandir.
All the events culminate in the grand Pride March, to be held on 31st January at the traditional venue, the August Kranti Maidan in South Mumbai. The Pride March will follow the usual route starting from August Kranti Maidan till Opera House, followed by the post pride party. The march, which had witnessed participation of close to 5000 people in 2014, is expected to attract a similar crowd this year as well.
Expenses for this year's pride events have been managed in part by crowdfunding through Wishberry, where the designated target of Rs 2.5 lakh was exceeded through generous contributions from allies and supporters.
Latest posts by Dharmarajan M
(see all)