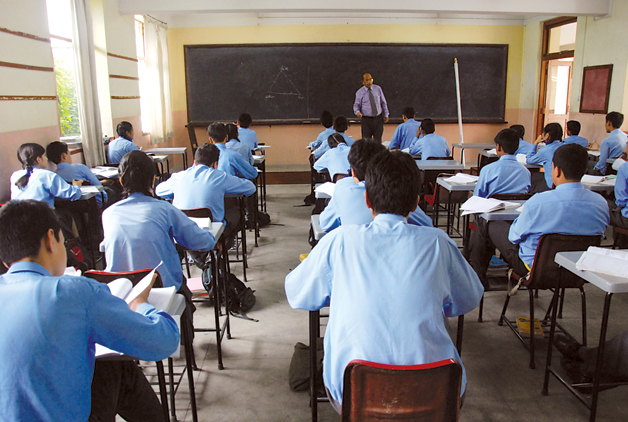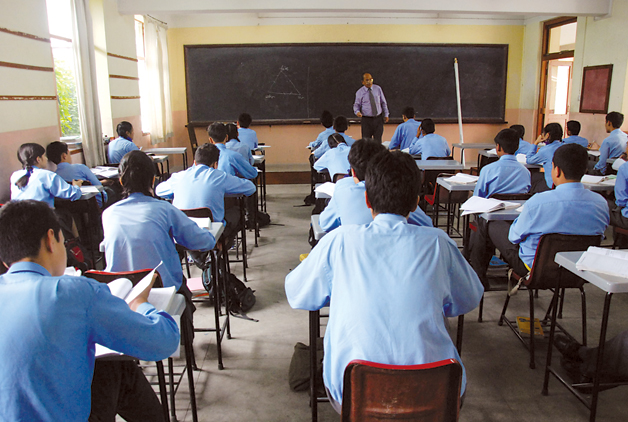 Nepal's education board has included sexuality and gender diversity as part of the school curriculum on sexual and reproductive health for Classes 6, 7 and 8. The new syllabus on the subject of 'Health and Physical Education', includes components on homosexual attraction and third gender (transgenders), among other topics related to sexual health and awareness. Guidelines for instructors emphasize that these topics need to be taught in a way such that students learn to be respectful and sensitive towards transgender and homosexual communities.
Sunil Babu Pant, former legislator and a prominent LGBT rights advocate in Nepal says, "This is a huge achievement for Nepal. It took 5 years for this to happen, but we are happy that education is inclusive now. The new generation will have less of sexuality and gender related prejudices and more acceptance of sexual and gender diversity and lives."
Pant, along with the Blue Diamond Society, a rights organization that he founded has been at the forefront in championing the LGBT rights movement in Nepal and had played a key role in the Supreme Court of Nepal's 2007 verdict nullifying discriminatory laws against the LGBT community.
Pant had met the education minister in 2008, while he was a Member of Parliament to include a chapter on sexual orientation and gender identity in the school syllabi. The minister accepted his position that the root cause of discrimination was ignorance and prejudice, and agreed to include these topics in the curriculum. With the bureaucratic process initiated, Pant and his team members met officials from various departments, often explaining the same topics over and over again. The change was finally effected this year, with textbooks covering these topics out in the market and schools starting to teach them. Nepal has a single education board which is followed by schools across the country, hence all school children would come to learn of sexuality and gender diversity.
The Blue Diamond society has conducted trainings and developed a toolkit for more than 600 teachers over the last year to sensitize them on the topics, with support from the World Bank. Some of the teachers have formed their own groups to help other teachers and schools. The toolkit provides basic information about sexuality and gender issues while also helping schools identify problems faced by LGBT students, such as bullying and harassment, and propose practical solutions to such issues.
Pant adds, "I know it would be a challenge for teachers and schools initially to teach children with proper knowledge and confidence. However, we have already started helping them out, and this year we would need to expand our efforts much more. While schools are understandably nervous, they are happy that these issues are being covered."
Latest posts by Dharmarajan M
(see all)