The pride march in Mumbai is taking place annually since 2008. This year Mumbai saw a huge gathering but no march. The gathering looked like a protest gathering amidst the chaos of Mumbai. Some of the happy placards changed into the angry ones and the reason was quite evident. It was disheartening for people who joined in from various parts of the country. However, the post pride parties were on.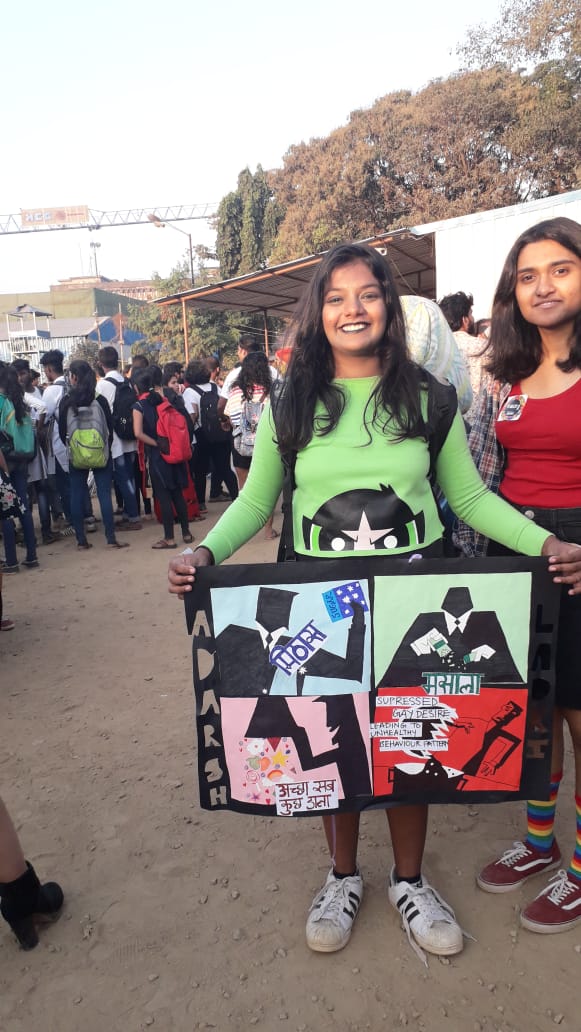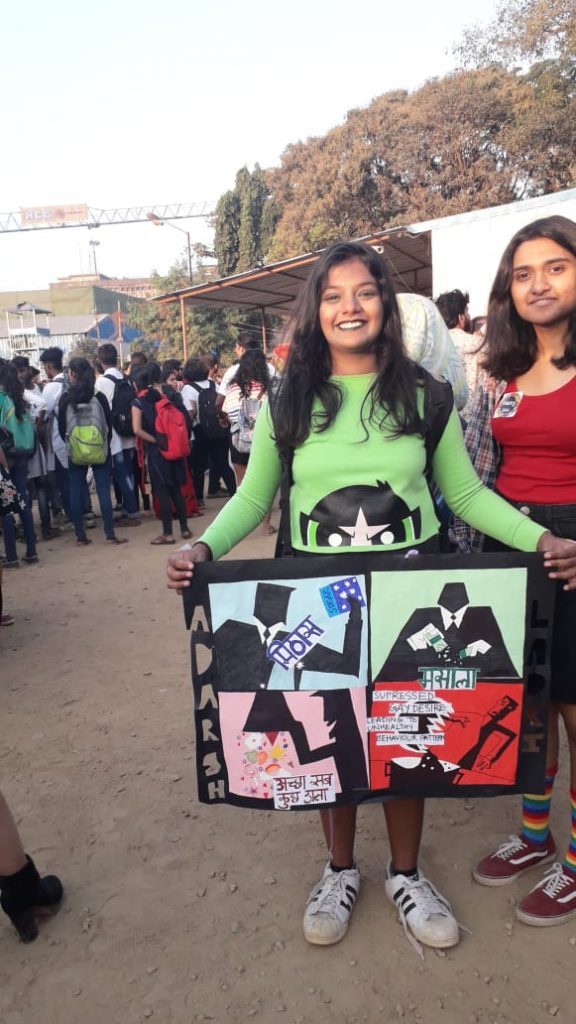 This year ironically Mumbai police denied permission for the annual queer pride March 2020 claiming that they have information that placards and slogans criticizing the Citizenship Amendment Act (CAA) and National Register of Citizens (NRC) might be seen on the venue. The reason I say it is ironic is because among all the protests that are happening across the nation, Mumbai has witnessed the most peaceful ones. There has been no speculation in terms of any protest being violent; it was very unlikely something like Pride March would be denied permission. The organizers tried hard to negotiate terms with the authorities, however nothing came to rescue. Queer Azadi Mumbai tweeted a letter from the police warning "case would be filed if they take out the procession without permission."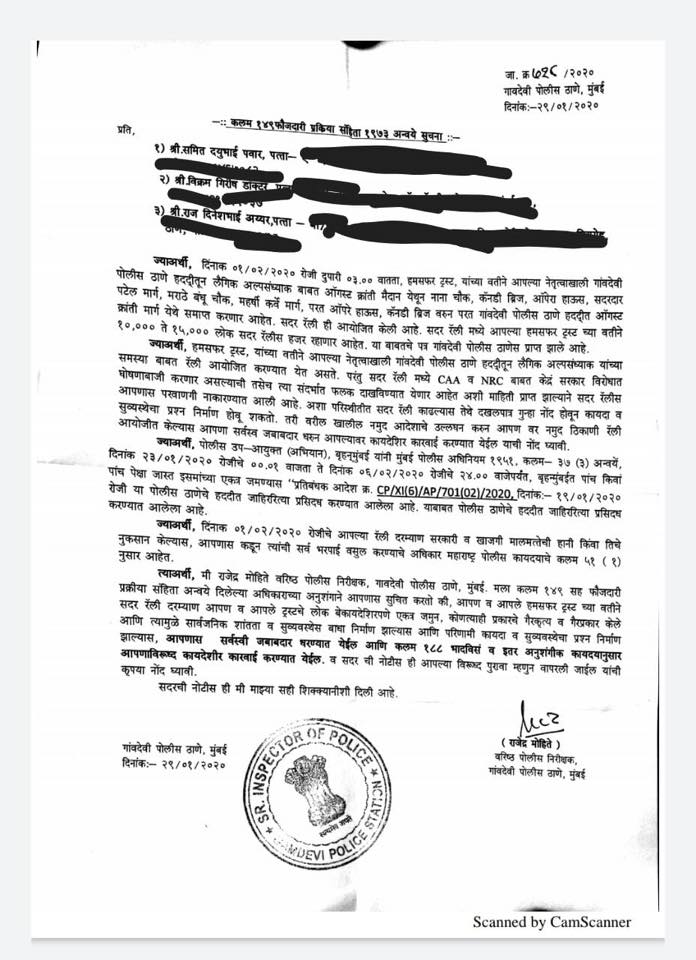 It looked like Mumbai police is scared of slogans against CAA-NRC, they voiced it out to the organizers that they are anticipating that people trying to "politicize the March" may infiltrate it and that it will ruin the purpose and spirit of the Pride March. However, this is far from the truth. Something that affects so many people, something that is questioning our existence will definitely question a queer person as well. So even if we do not shout slogans, even if we do not carry placards, CAA-NRC is still affecting our lives. When we talk about equal rights and equal opportunities for all, we see a huge gap. A void that needs to be filled but CAA-NRC is going to further expand that gap. No matter what, but Queer pride March is a political issue. Why are we trying to keep it away from what's happening in the country currently?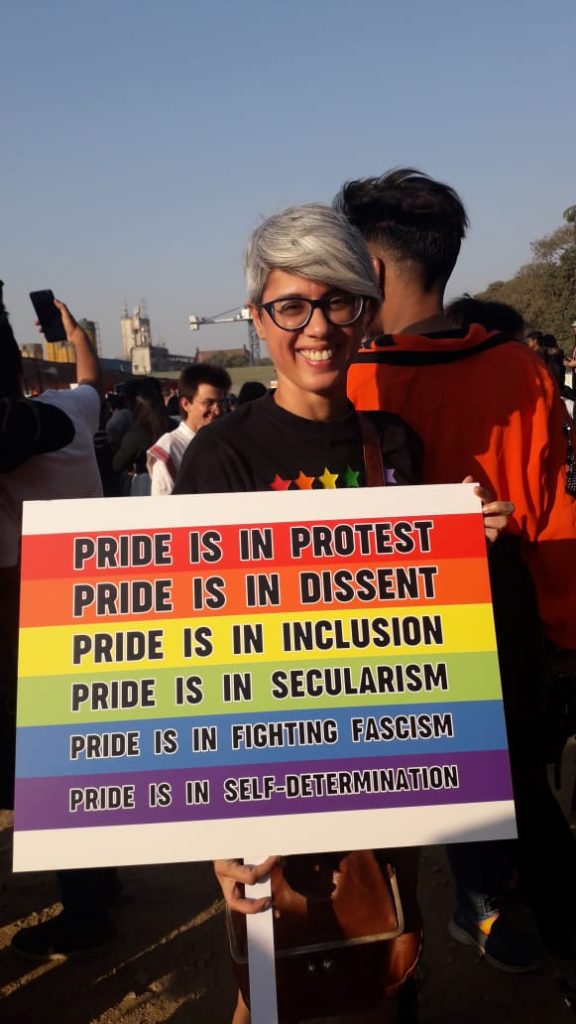 Placards against the trans bill were also seen. We have witnessed that in Delhi Pride as well. Grace Banu, a dalit transgender rights activist, aptly put it as "MURDER OF GENDER JUSTICE". As a community this bill was opposed in Mumbai as well. The fight for justice and equality has not come to an end yet. The government bill was highly criticized by the community and the activists with regards to the way they define/treat a transgender person. It is inappropriate and insulting to the community. This calls for a protest and shouting slogans. Also, I fail to understand how they are going to place them in CAA-NRC if they do not fall in a gender category. Their existence is still to be reclaimed.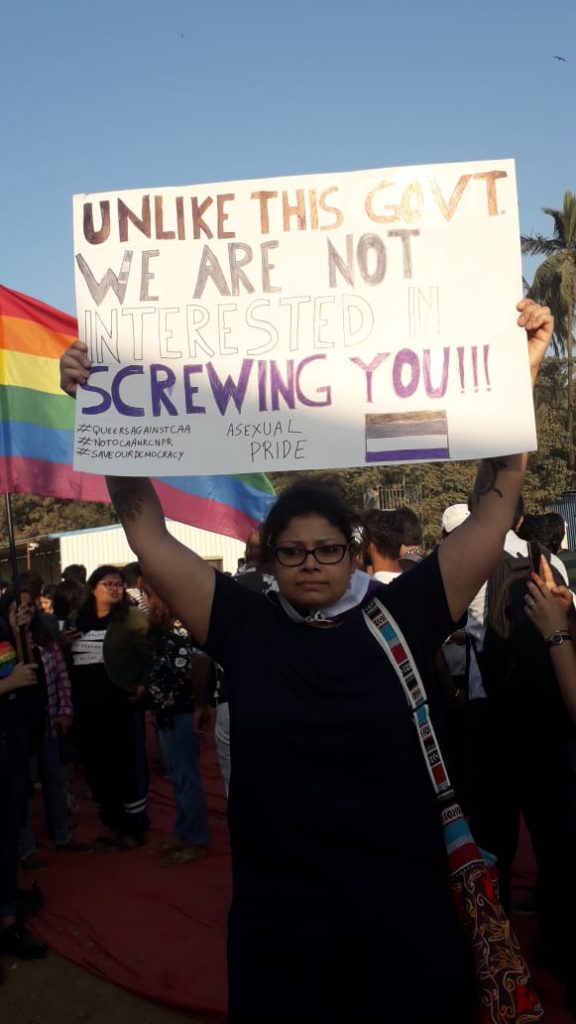 Nonetheless, there was celebration, moment of contemplation and complaints about the policies and the rights. After all, it was PRIDE. A buoyant global celebration of LGBTQ+ community. Amidst the bright palette of rainbow colours on flags and faces there was consciousness. It is beautiful to see something like this happen, especially at the time of crisis and where our country is witnessing black time, an undeclared emergency. But the spirit of pride wasn't any less. It was showy and splashy. People in extravagant makeup and wacky wigs danced to the tune of freedom. The gathering brought together the activists and allies from across generations.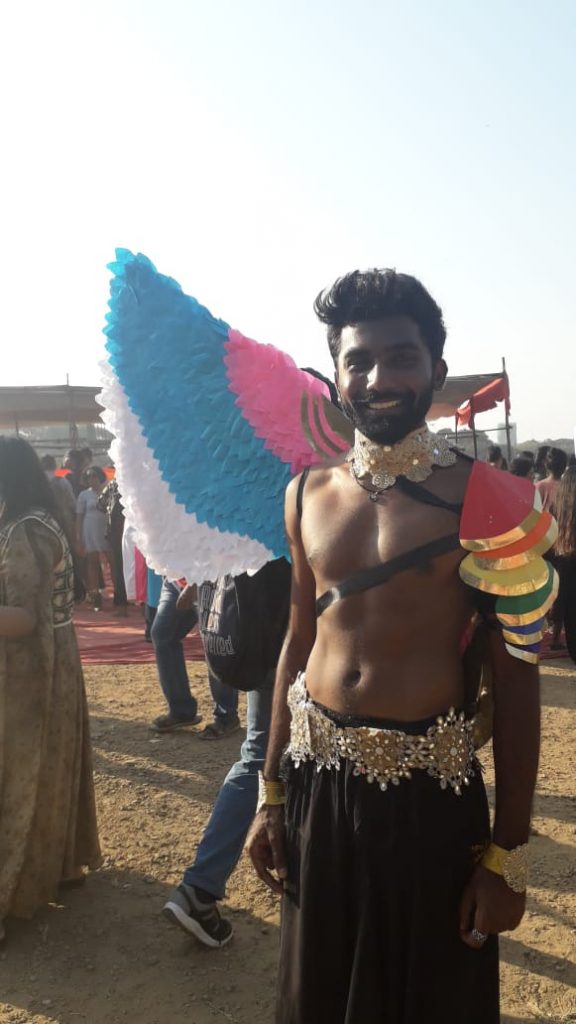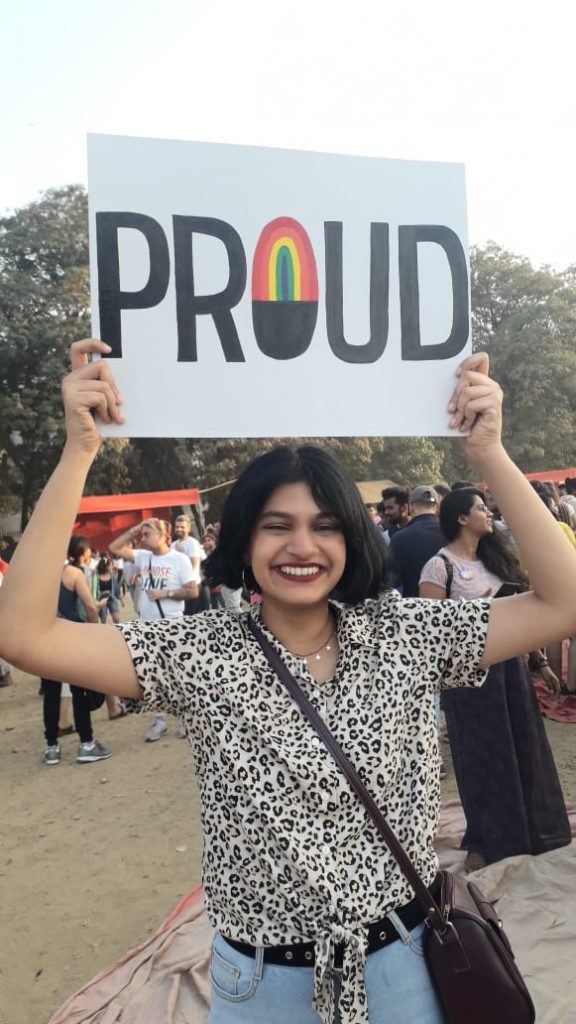 We had our very own Shyam Konnur with the title "MR GAY INDIA 2020″. I am sure he will be the voice of the community. We need to have someone like Shyam , who is an informed citizen at an influential position. The one who speaks on behalf of the community and understands their issues and agenda to achieve equal rights and opportunities. I wish him all the best for the new title and we wish to see him on a global platform as well.
Amidst the CAA-NRC chaos in the country we know our basic rights are being denied. Discrimination based on gender identity may not draw much attention but this needs to be addressed. We still have cases reported or unreported of people from the community facing some sort of harassment or assault.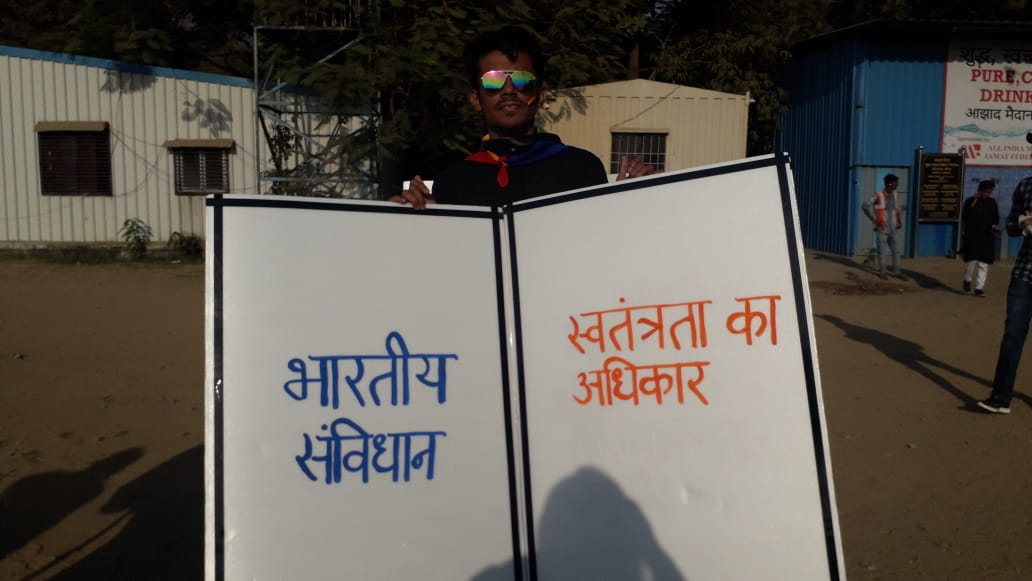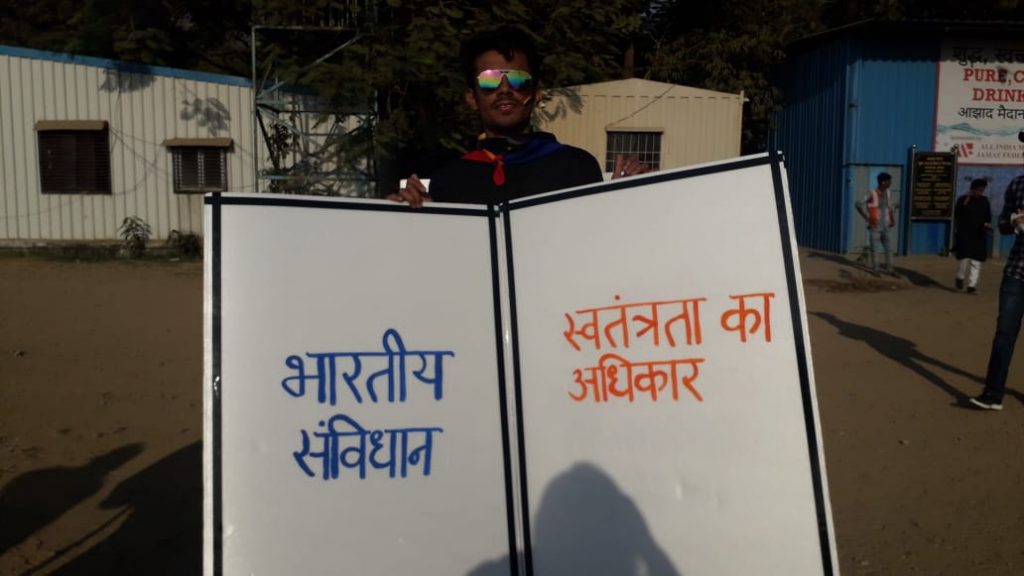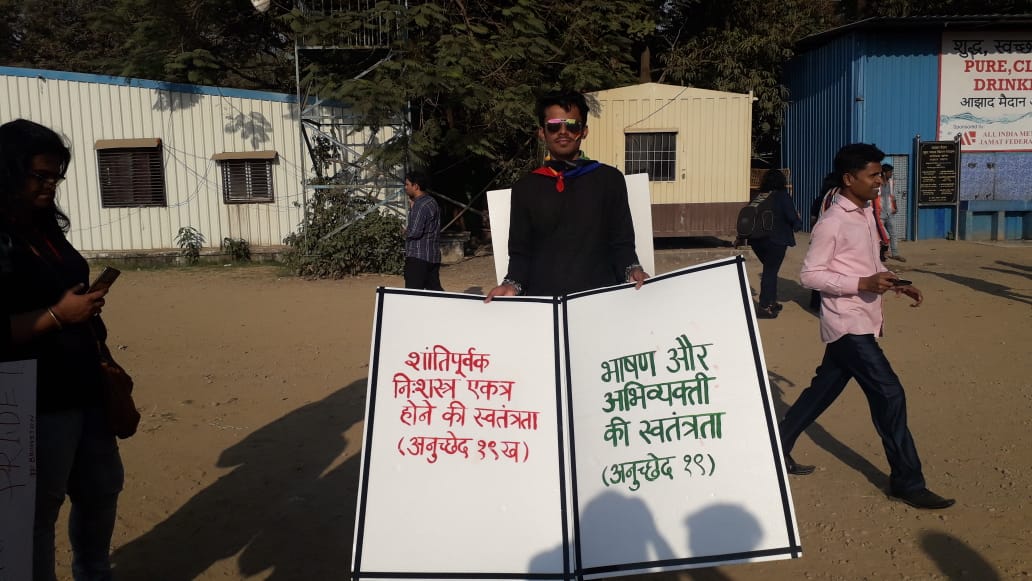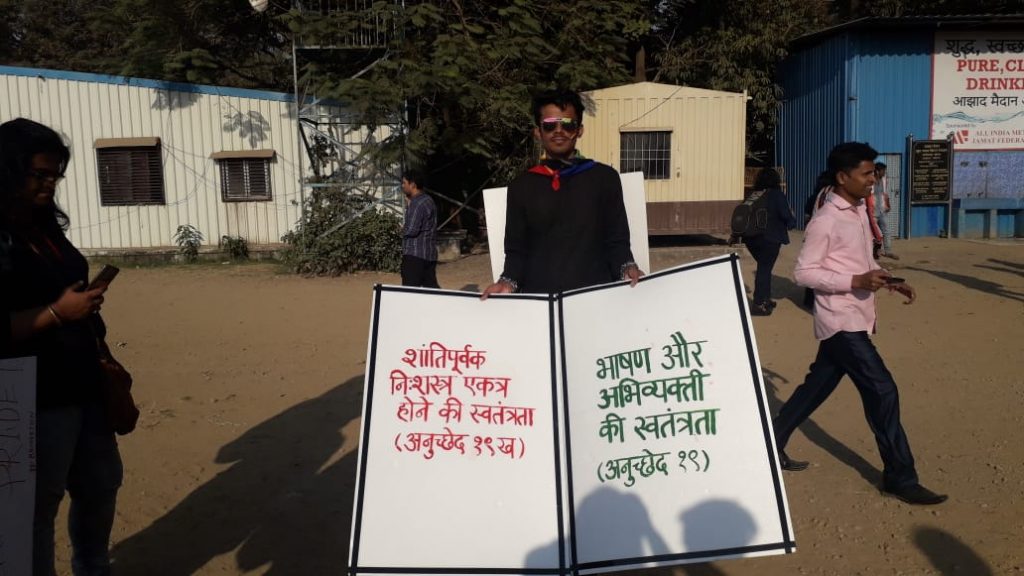 As we see more and more corporates coming forward to accept us, we see a huge number being discriminated or denied as well. Let us wish the change this year. Let's wish our sexual orientations, gender or race does not define us as a human being…Let's wish for RAINBOW TO BE THE FUTURE.

Latest posts by Manisha Jha
(see all)