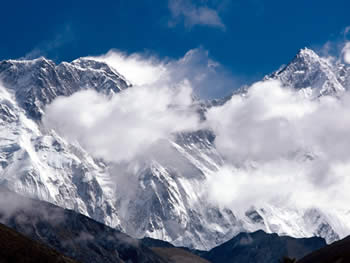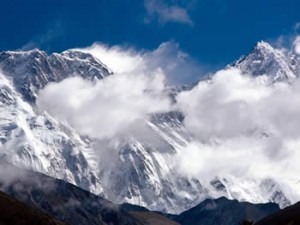 With Nepal all set to become the first country in Asia to legalise gay marriages, Sukanya Mahata provides a peek into how the country transformed over the years
Nepal, several years ago, was a country left behind in time, a mystical and mysterious culture cut off from modern transformations-economic, political and humanitarian. It had a tightly sealed monarchy ruled by one person, the king. After his ascension to power he alienated politicians and the general populace alike by assuming near-dictatorial authority. Finally in May 2006 there was a huge uprising and rebellion against him and he was forced to surrender most of his power to the parliament. An uneasy but pragmatic peace was made subsequently. With the fall of the monarchy, the new government wrote a constitution that reduced the king's position to a mere figurehead.
Before the time of the Democratic Republic, private, homosexual relations between consenting adults was a crime, with a maximum punishment of two years in prison. Cross-dressing was also illegal under various laws against public immorality. Gay men and women and members of other sexual minorities have long complained of discrimination in Nepal. The Communist Party of Nepal-Maoist had made several homophobic statements. Party members had described homosexuality as "a production of capitalism" that "doesn't exist under socialism", and LGBT people as "social pollutants".
The only LGBT human rights organization in the country, the Blue Diamond Society, established in 2001 by Mr. Sunil Babu Pant, seeks to represent LGBT people in Nepal politically and provide assistance with sexual health in the community. A drop-in centre exists in Kathmandu. Since its formation, Sunil has quietly lobbied police and military chiefs about the existence of homosexuals and advocating tolerant attitudes. It has also launched a weekly newspaper, the first publication here of its kind funded by the British government.
However, according to the Society, gays, lesbians, bisexuals and Metis (cross-dressing males) sometimes suffer from violence, rape, abuse, blackmailing and murder threats and continue to be discriminated against or even abused in work places. With a shoestring budget, virtually all the activities of the society were grass roots and voluntary. There was no support for men who had sex with men, no groups, nothing. Instead there was a lot of violence against gay men, family pressure to get married and leading double lives.
Despite their participation in the demonstrations that brought down the monarchy, gay-rights groups found themselves ignored by the political establishment, and turned to the judiciary as a more effective way to secure their rights. The media and public have also become more sympathetic to LGBT rights since an incident in which a police officer slit the throat of a transgendered girl.
But on December 21, 2007, Nepal's Supreme Court ordered the government to scrap laws that discriminate against homosexuals. The court ordered that sexual minorities should be guaranteed the same rights as other citizens. "Lesbian, gay, bisexual, transsexual and intersex are natural persons irrespective of their masculine and feminine gender and they have the right to exercise their rights and live an independent life in society." The court asked the government to form a committee to study same sex partnership laws in other countries and asked that the new law should not discriminate against sexual minorities, including cross-dressing and transgendered people.
Campaigners said the ruling was a "huge victory". Homosexuality is frowned upon in conservative South Asia. "This is a landmark decision for the sexual minorities. We all feel we are liberated today," said Sunil Babu Pant, Nepal's first publicly gay lawmaker and a leading gay rights activist in South Asia. "There were no specific laws to protect the rights of sexual minorities but the Supreme Court's decision has opened the doors to enjoy our rights." Mr. Pant also said that education, citizenship papers and jobs could now be given to people without them having to identify themselves as male or female, or giving their gender as "third sex".
Though it may seem that the court has approved of same sex marriage, the government is yet to enact a law, meaning that while a same-sex marriage bill has been ordered by the Supreme Court, it has yet to be drafted or voted on, much less legislated.In June, 2009, the process had just started. "Nepal is going through transition and everything seems to move slowly. The seven-member committee has formed and just started working to study same-sex marriage bills in other countries. Hopefully they will draft the suggestion to make same-sex marriage law soon and give it to the Government to approve," Mr. Pant had said back then. The new Nepalese constitution, which is supposed to be ready by the end of this month, includes same-sex marriage and protection for sexual minorities.
The Government now allocates separate funds for the development of LGBT friendly centres and empowerment of members of the community. Along with Mr. Pant's Pink Mountain Travels and Tours, Nepalese government is trying to project the country as a gay friendly country to cash in on the booming gay travel industry. The situation has definitely improved a lot over the last few years, and Nepal definitely is now the most gay friendly country in the whole of Asia. However, a lot more needs to be done, now that the momentum has built up, and the Government is all for pro-LGBT rights, the situation calls for swift action and seizing the moment. It's now or never.