The only news circulating in Pakistan over the past few months would be news of transgender persons either being killed like the brutal murder of transgender activist Alesha or the horrifying thrashing of Sanaya and others by an extortionist gang.
Unfortunately, such news is defining the general attitudes people have for transgender community in Pakistan now. But despite an alarming rise in transphobic murders and violence recently, I would say things are not what they seem at all.
An incredible collaboration took place only a few days back, a beautiful project combining skills of a fashion stylist, photographer, makeup artist and transgender activist all coming together to celebrate trans beauty and fight against the rise in transphobia in the country.
It's not every day that you come across a transgender model, that too in Pakistan. But Kami Chouhdry is nothing out of the ordinary. Over the past few years, she has been working as an outspoken and passionate transgender activist, striving hard for an inclusive society where gender and sexual minorities are protected from the discrimination and threats they face.
She has been able to do so by representing her community both within Pakistan and abroad at conferences and seminars, educating people about trans rights, HIV/AIDs, and gender-based violence. So much so that the veteran Indian transgender activist Laxmi Narayan had called Kami at last year's Karachi Literature Festival, 'as her dearest daughter in Pakistan'.
Kami has also starred in short films and documentaries like BBC's "How Gay is Pakistan" and an independent documentary "Chuppan Chupai – Hide & Seek", where she has worked to highlight the plight of transgender and gay people in Pakistan.
Her latest project is a fashion campaign to highlight the importance of transgender lives and promote trans visibility in Pakistan's booming fashion industry. For this audacious project, she teamed up with stylist Waqar J Khan to have a fashion shoot with accessories and clothing that were available in her own closet.Haseeb Siddiqui, a well-known fashion photographer was contacted to volunteer his services for this cause, to which he enthusiastically agreed.
Waqar further pitched this idea to makeup artist Nighat Misbah from Depilex, who came instantly on board. Depilex, which is one of Pakistan's largest beauty clinics and training institutes, is already running an award-winning foundation called Smile Again to help the survivors of acid attack, so this was something they decided to do immediately by providing makeup assistance and space.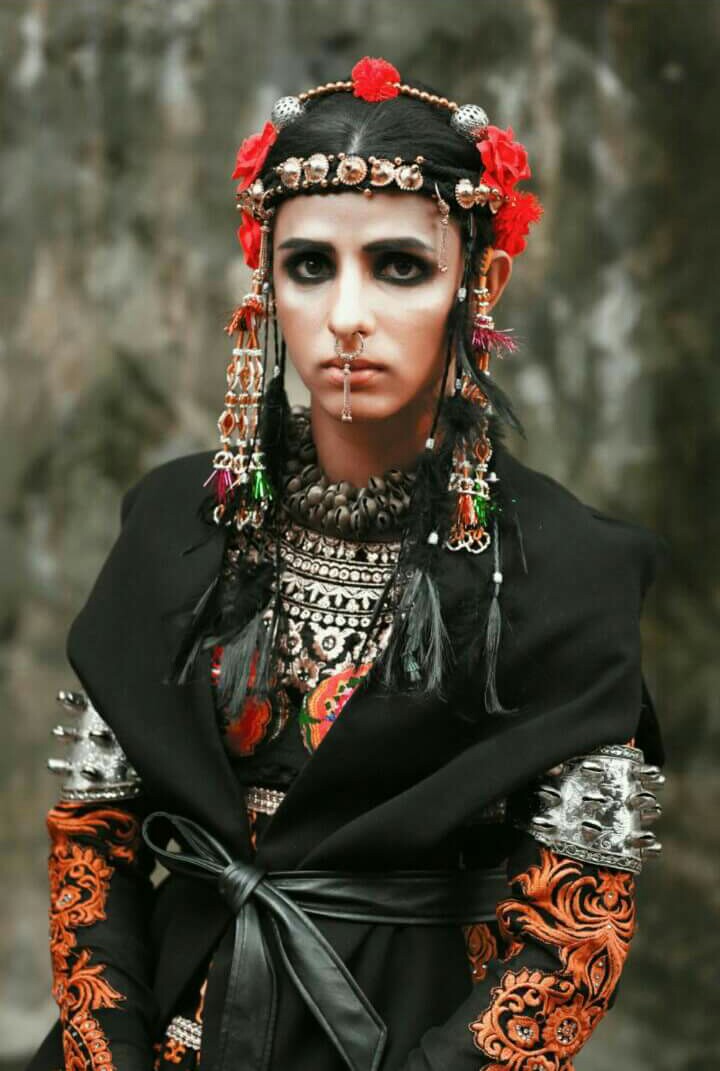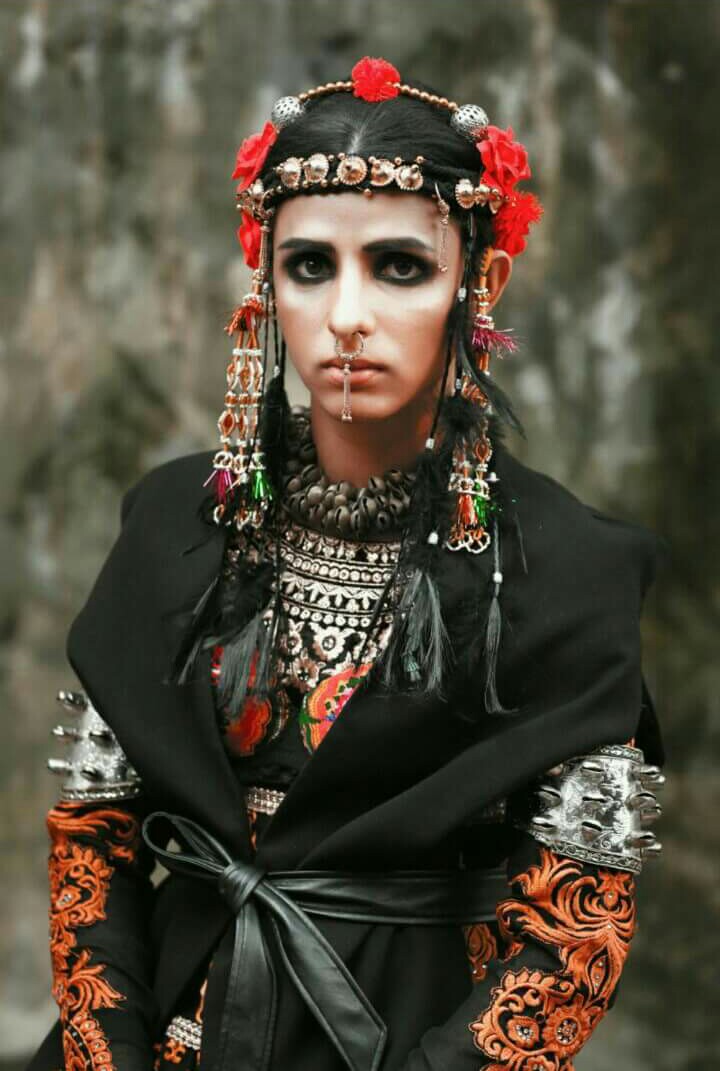 When asked what motivated Kami to become part of this campaign she went to share her coming out story, "It was very hard growing up but then who said life was easy. I was a victim of child abuse at an early age of 9, this was a very difficult time for me to cope with the sexual abuse that I endured for a while. I was never given the chance by my family to explain the ordeal I was in because I belong to a conservative family. To this day I don't feel like I am fully accepted by them, for I was taunted and verbally abused for my effeminate behavior by the very people I considered my own."
"Over the past 4 years of activism I have been able to learn about my rights, I never knew about my rights before that. Coming out in public wasn't easy but the exposure and recognition I've received for my work has encouraged me to talk about the issues which matter, issues which are often considered as taboo in our society," she adds.
According to Kami, what she hopes to achieve is an inclusive society where dialogue between the masses and the transgender community is encouraged. By breaking stereotypes through her modeling shoot, she is trying to prove that transgender people must no longer be considered victims, instead they must be given equal opportunities to progress and prove themselves.

Latest posts by Muhammad Salman Khan
(see all)