It was the 1980s and I would rush to pick up the Sun Magazine, to read about the latest exploits of my favorite band— Wham. In fact I bought my first Wham cassette at a store in Sadar Bazaar Agra in 1986, when I was all-of 12-years-old. At the time, it was hard to come by music from the 'West' and we usually caught up with the top hits a few years later than when they launched in the UK and the US.
I always scrutinized the cassette covers before listening and since posters were available on street corners for Rs 20 I deduced that while Andrew Ridgely was cute and shy, George Michael just stole my heart with his androgynous looks. Then there was his voice, his copper coloured hair and his sexy moves on the dance floor. In retrospect, it was perhaps his thinly veiled queerness—hidden from plain-sight but intuitively visible to me—that led me towards idolizing him.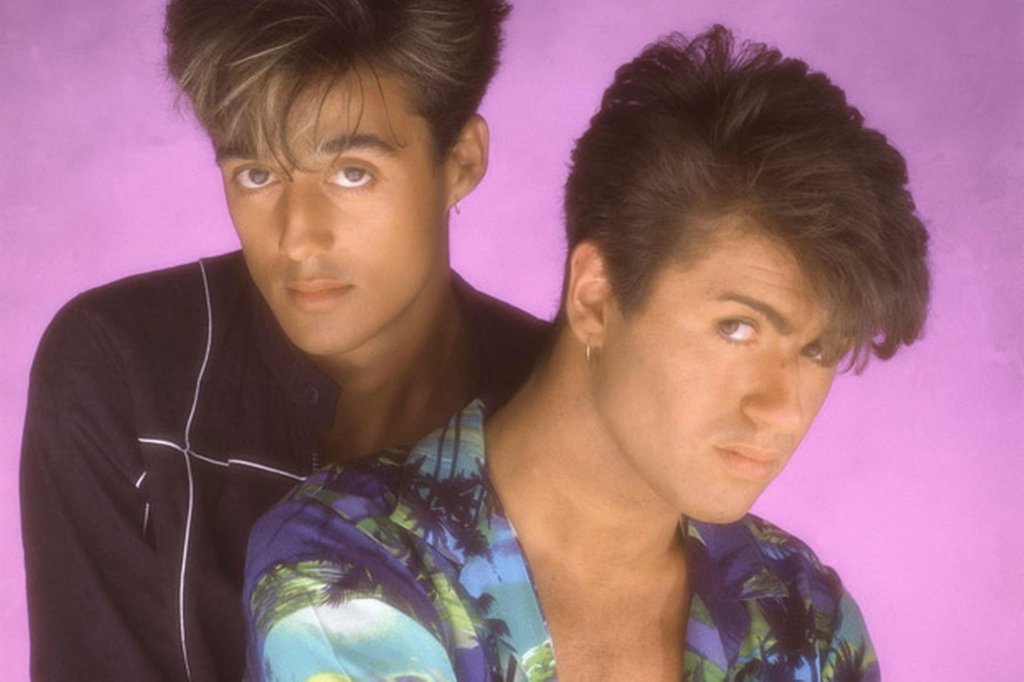 Changing the colour of one's hair was not an option then, but getting hair styled like him, going out and finally buying earrings and that black cotton coat that he wore in Careless Whisper, was possible since these things could be easily obtained from Sadar Bazaar, well at least facsimiles of it. It was not clear in my monumental crush whether I wanted to be like George or I wanted to be with him…it was confusing no doubt, but my early teenage years were filled with George Michael mania—posters, cassettes, music magazines and song books were all the stuff I spent my hard-earned pocket money on, much to the chagrin of my parents, who were fans of the Beatles and Abba. "Now that is real music," my father would say before reluctantly reaching into his coat pocket for the twenty rupees I had managed to guilt out of him. My dad had to get the prize for world's most tolerant parent when I went on to change my name to Georgina in 1990. We finally had the same initials!
It did not matter that George Michael did not know of my existence, or that he lived continents away, I just knew I had found a resonance in this Greek God. Yes, George Michael was Greek and actually called Georgios Kyriacos Panayiotou. He wore thick specks and had uncontrollable curly hair. He lived in the suburbs in London and was a regular guy until one day his busking in the basement with his friend Andrew, led to a super successful album Wham Fantastic in 1983. I could relate to his small-town-boy makes-it-big story and when he broke up Wham to pursue a solo career in 1986, I felt totally vindicated.
He went on to burn a trail as a successful solo artist with hits like Faith, Father Figure (cannot miss the innuendo) and I Want Your Sex, (1987) which was not only banned in my school but also on radio stations in the UK and the US. Of course, my friends and I found a way to smuggle the cassette into our boarding school dorm and we took turns listening to the provocative words on our Walkman after 'lights out', suppressing uncontrollable giggles. No surprises that a Convent School in the land of the Taj Mahal, had a-girls-only George Michael fan club. After all, it fit all the stereotype!
What did George Michael do for someone like me when he came out as gay in 1998? It confirmed all my suspicions about his sexuality. His strong statements when Freddy Mercury died in 1991, of HIV/AIDS all made sense now. It also made me worried since I was now clearly a big fan of a publicly gay person. Perhaps it made me put a toe out of the closet, since I fiercely defended George as friends began to say things like, "he's a weirdo and a sex manic!" Before this Michael's songs like, Listen Without Prejudice (1992) and Jesus to a Child (1996), dedicated to his late lover Anselmo Feleppa, gave his fans enough of a hint towards his sexual orientation. Even before he came out Michael was part of many charities that supported AIDS patients.
The truth be told, George's coming out was not a grand political statement. He was 'outed' when he was caught in a compromising position with a man in public toilet at the Rogers Memorial Park in Beverly Hills. In an interview with BBC Michael indicated that, even though this might have been a subconscious act, coming out as gay did not make his life easier. Not only was he bisexual, there was a genuine fear of upsetting his mother who was deeply religious and there was a possibility of losing his fan base that comprised mostly of women. Despite being a gun-shy about it, George Michael embraced his queerness with music videos like Outside which features him dressed as a police man and the toilet turned into a disco, even while a surveillance helicopter hovered over LA.
This satirical video showed queer people that one could hit back, with humor. It made people realise that coming out was not the end of the world. Michael spent 13 years with his partner Kenny Goss and went on to live a quiet life. No doubt, he has faded from the memory of many of his fans, but after news of his demise hit the headlines, a message from the former girls-only George Michael fan club brought tears to me eyes. When George Michael died on Christmas, part of my teenage has died along with him.
Latest posts by Georgina Maddox
(see all)