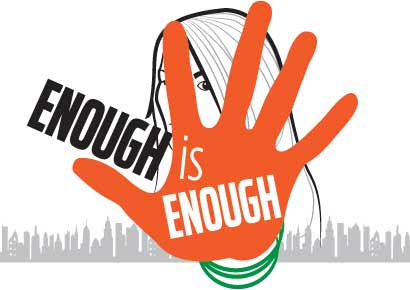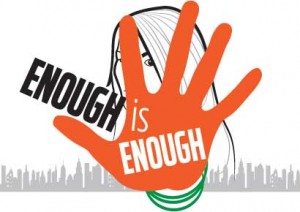 Sexual minorities have to face violence at multiple fronts and the Govt. chose to look away by not including recommendations of Justice Verma Committee report, writes Sukhdeep Singh
Madhu, a trans-sexual activist in Kolkata was on her way to meet some friends, when a group of four guys cornered her at the Madhyamgram railway station in Kolkata and wanted her to come to the local club with them. When she refused, they started pulling and pushing her at the platform itself. Her repeated requests for help from people did not yield any response, and when her ordeal just didn't seem to end, an old lady came forward and asked her to board the train to Barasat with her. Though Madhu managed to escape from the situation, she was deeply traumatized and it took her a long time to gain her confidence. "I could not sleep at night for months and used to get nightmares. I was quite young at that time and didn't know what to do, neither could I share the incident with anyone," she says. Madhu had still not undergone SRS (Sex Re-assignment Surgery) at that time.
Ever since the notorious rape case in Delhi last December, a lot of discussions and protests have been going on in the society, media and parliament over the increasing sexual violence being faced by women in India. The Justice Verma Committee formed to recommend changes to bring down and curb the violence, recommended actions to protect sexual minorities too. Despite that, apart from a few narratives of sexual violence/rape, the violence faced by the sexual minorities has largely been ignored by both the society and media.
State Violence
Sexual violence isn't the only kind of violence that the community faces. People from the community often have to face both physical and mental violence from not only the society, family and friends, but also from the State. Anis Ray Chaudhuri, a gay-rights activist from Kolkata says, "LGBTs face harassment not merely federal, we face harassment from multi-dimensional sources, from parents, teachers, peers, society… and it encompasses every sphere of our lives."
Anis, who was earlier associated with Amitié Trust, recalled an incident of State sponsored violence when they were asked to vacate their stall at a Municipal Fair in Rishra under the Hooghly District in West Bengal. After having being denied a stall earlier at Chandannagar, Amitié Trust secured a stall at the Rishra Municipal Fair. However, on the third evening, some members of the organizing team asked them to vacate their stall and confiscated their materials. "We had materials that dealt with HIV/AIDS and also with sexuality. The Municipal Chairman accused us of having obscene material," narrates Anis. When they decided to hold a signature campaign, a few people tore it down and manhandled them. However, to their shock, when they went to the Police Station, the officers refused to file an FIR and after waiting for over 5hrs, only took down a General Diary. Amitié decided to file a petition in the Kolkata High Court and placed the material before the court. The Court, after hearing both parties, finally ruled that Amitié was trying to fight common misnomers around homosexuality, which they had every right to do in public. But rejected their case on technical grounds saying that they themselves claimed that they had hired the place for awareness around HIV/AIDS and health issues. "It was a very learning experience for us. We were forcefully evicted and we could not defend ourselves properly too!" says Anis.
One may also recall here the harassment of the volunteers of Naz Foundation and Bharosa Truts in 2001 when Lucknow Police raided their offices and seized materials pertaining to HIV/AIDS prevention, including educational brochures, videos, and condoms. Four people were arrested and charged under Sec 377 for 'conspiracy to commit sodomy'. This particular case brought to fore not only the way Police in this country often harasses the sexual minority and groups working for their welfare, but also led to a series of petitions in the High Court which finally led to the decriminalisiation of homosexuality in India and a reading down of Sec 377 by the Delhi High Court in July 2009.
Another case that Anis shares bears uncanny similarity with the Naz case. "In Nov 2003, during the formative years of Amitié, I was attending a marriage ceremony and was informed that some friends were arrested by police. When we reached, two people were put in the lock up and would not be released till the next morning." The allegations against the arrested three were of obscenity and misbehaving in public. The three boys were planning for activities in a park in Chandannagar (under Hooghly District in West Bengal) for celebration of AIDS Day on 1st Dec when a lady complained about them. "The constable picked up three weaker people out of a group of 10, who were weak socially, economically and educationally, and also feminine in their demeanor," tells Anis, hinting at how the weak are often targeted by Police. "We got help from a lawyer and they were bailed. But the lawyer asked to plead guilty in the court and pay a fine and buy freedom!" However, they contested the case, which dragged on for 5 years and was finally dismissed by the court as the prosecution could not prove the charges. But the effect that this had on their lives has been devastating. "They could not farther their education or seek Govt. employment because they were all convicted people. 5 years is not a matter of joke for a young person. Moreover, everyone is not out to their family and it is very tough for people to explain why they have a court case against them," tells Anis.
Violence from Society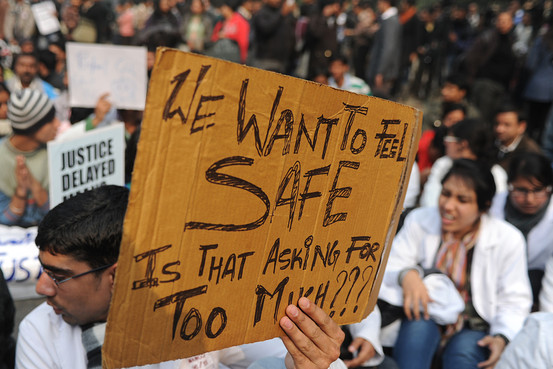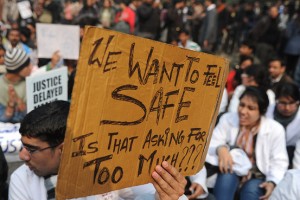 It is not just the police that harass sexual minorities, the society at large remains hostile to them, especially to feminine boys and transgenders, and this hostility is often condoned by the Police in their refusal to lodge complaints.
In another incident of sexual harassment with her, Madhu, while on her way to a friend's house in a rickshaw on a Bandh Day in Barasat (Kolkata), was teased, groped and physically assaulted by few men affiliated to the leftist party CITU. "They said it's a holiday, we will spend the day with you," recalls Madhu. She decided to fight her assailants this time and also lodge an FIR. However, the scene at the Police Station was disappointing, with the police personnel refusing to lodge an FIR. Madhu had to meet the Officer-in-Charge and there was just a General Diary for her complaint. Instead, the policemen asked her not to take things further. "They asked me not to press further, saying these are party men, you have to live in the same area and they might harass you further!" tells Madhu. "I often get to hear this line: 'Since you are like this, that is why such things happen to you'," she adds.
Anis blames the extremely violent atmosphere in the society towards sexual minorities for the violence that they have to endure.
"We are born and brought up in an atmosphere of violence. Everything that comes naturally to us is looked down upon. From childhood we keep hearing the word gaandu as an expletive. So we immediately get the meaning even before knowing a person who is really gay. So we are terrified to come out."
Narrating an incident that left him terrified and wondering whether he should have come out at all, Anis says, "I got in terms with my sexuality at the age of 27. I was very cocooned. One day, a para(locality) boy sitting at roadside started abusing me and calling me names. I was 31 at that time and had never experienced such a thing. I felt I should not have exposed myself by coming out."
Violence in relationships
In what could be called as a relationship gone sour, a male-to-female transgender called Subir was killed in 2007 and the case closed without any proper investigation. Subir, a resident of Arambagh in Hooghly district, was in a relationship with another man. While Subir was financially sound, her boyfriend's financial status was weak, and Subir supported him. However, under family pressure to marry, Subir's boyfriend started avoiding her and agreed to marry according to family's wishes. Unable to bear this betrayal in love, Subir confronted him at his house, where a bitter dual started between the two sides. Subir was abused both physically and verbally, and in the scuffle that ensued, she ended up injuring her boyfriend.
When after some days, Subir went to meet her boyfriend again, her boyfriend's family raised an alarm that she had come to kill him, and she was chased away by the villagers. But things didn't stop there. Her house was attacked too and ransacked, and later put on fire. Her charred body was found on the rooftop next day. The police registered it as a case of suicide and no forensic tests were conducted, although the villagers say her body bore marks of physical abuse. Amitié was approached by Subir's uncle for legal help later, but with much of the evidence destroyed, it was technically too late to re-open the case.
Community Violence
"You can deal with all situations, but when you face violence from your own community, you break," tells Teesta, a trans-sexual activist from Kolkata who also runs a SRS solution . "Even within the community, people view transgender/trans-sexual as sex-workers," she says. Teesta also complains that many people from the community remain mute spectators when some transgender is being harassed, and come to empathise later. "Don't make us a minority within minority," she appeals
State Laws and Justice Verma Report
The common thread connecting all these incidents is either the harassment by Police, as had happened in the Naaz and Chandannagar case, or the refusal by Police personnel to file an FIR, sometimes because of their own prejudices, and also because there is no specific law to protect such vulnerable people. Often, there is confusion as to which Section of IPC to invoke under such cases.
"Even if an FIR is lodged, the police would not deal with it as a sexual harassment case because that happens only to 'women ' and this is more of an assault," tells Pawan Dhall, a gay rights activist. Teesta testifies the difficulty in getting an FIR filed. "During my pre-SRS stage, I was raped by some men. I lodged an FIR and mentioned the word rape. The advocate said that I had written a wrong word as such a thing was not possible and my case was dismissed." She advocates for modification of the definition of word rape beyond just penil-vaginal penetration. "If someone tortures psychologically too, it should be in the definition… such violations are sometimes more strong than physical violence," she argues.
These views have been echoed by the Justice Verma Committee report, which was formed by the Govt. of India to recommend changes to the criminal law to provide for quicker trial and harsher punishments for cases of sexual assault. In its report, the committee stresses on the need to recognize sexual minorities, including transgenders. "We must also recognize that our society has the need to recognize different sexual orientations a human reality," the report reads, "Further, we are clear that Article 15(c) of the constitution of India uses the word "sex" as including sexual orientation." It also calls upon protection of sexual minorities by the State: "Thus the right to sexual orientation is a human right guaranteed by the fundamental principles of equality. We must also add that transgender communities are also entitled to an affirmation of gender autonomy. Our cultural prejudices must yield to constitutional principles of equality, empathy and respect…Thus all the sexual identities, including sexual minorities, including transgender communities, are entitled to be totally protected." To change the current perceptions, the committee noted that it is important that children are imparted proper sexuality knowledge, "Children need to be able to access informed, non-prejudiced sources on sexuality. Challenging the perception of sexuality as being purely heterosexual is an ongoing agenda for lesbian, gay, bisexual and transgender (LGBT) activism and for counter-socialisation efforts. Collaborating or networking with LGBT activists is a beginning to understanding different sexuality experiences."
The committee recommended recognizing other forms of sexual assaults apart from penile-vaginal penetration, punishing police personnel who refuse to register complaints of victims, and most importantly, used the word 'person' while describing about sexual assault, whereas describing rape as being committed by a man on another person; thus bringing even transgender victims and victimized men under its ambit.
However, the Govt. while preparing the Bill to be presented in the Parliament, chose to retain the word 'woman' instead of 'person' while describing rape, thus effectively shutting the door of legal justice for innumerable number of people, especially transgender victims, who undergo the trauma but have no means of seeking justice. The Criminal Amendment Bill 2013 was passed by the Parliament and signed into a law by the President recently, leaving in despair a vulnerable minority who had hoped for seeking justice if the recommendations were accepted and implemented by the Govt. The Govt. has also remained silent on the other aspects of the report which talked about imparting correct sexuality education to children and other educational reforms that would actually go a long way in changing perceptions in the future generations.
Madhu says she underwent SRS so that she doesn't have to face such police apathy again. But not everyone is privileged enough to undergo the costly operation. However, Pawan believes that not everything is as gloomy as it may seem, "Over all there is at least acknowledgement of violence faced by transgenders. What is good to see is that the debate is moving out of Sec 377, for transgenders at least. There is interest being shown by State level bodies. All these are happy developments. Beyond the law on paper, these are the kind of developments that actually matter."

Latest posts by Sukhdeep Singh
(see all)