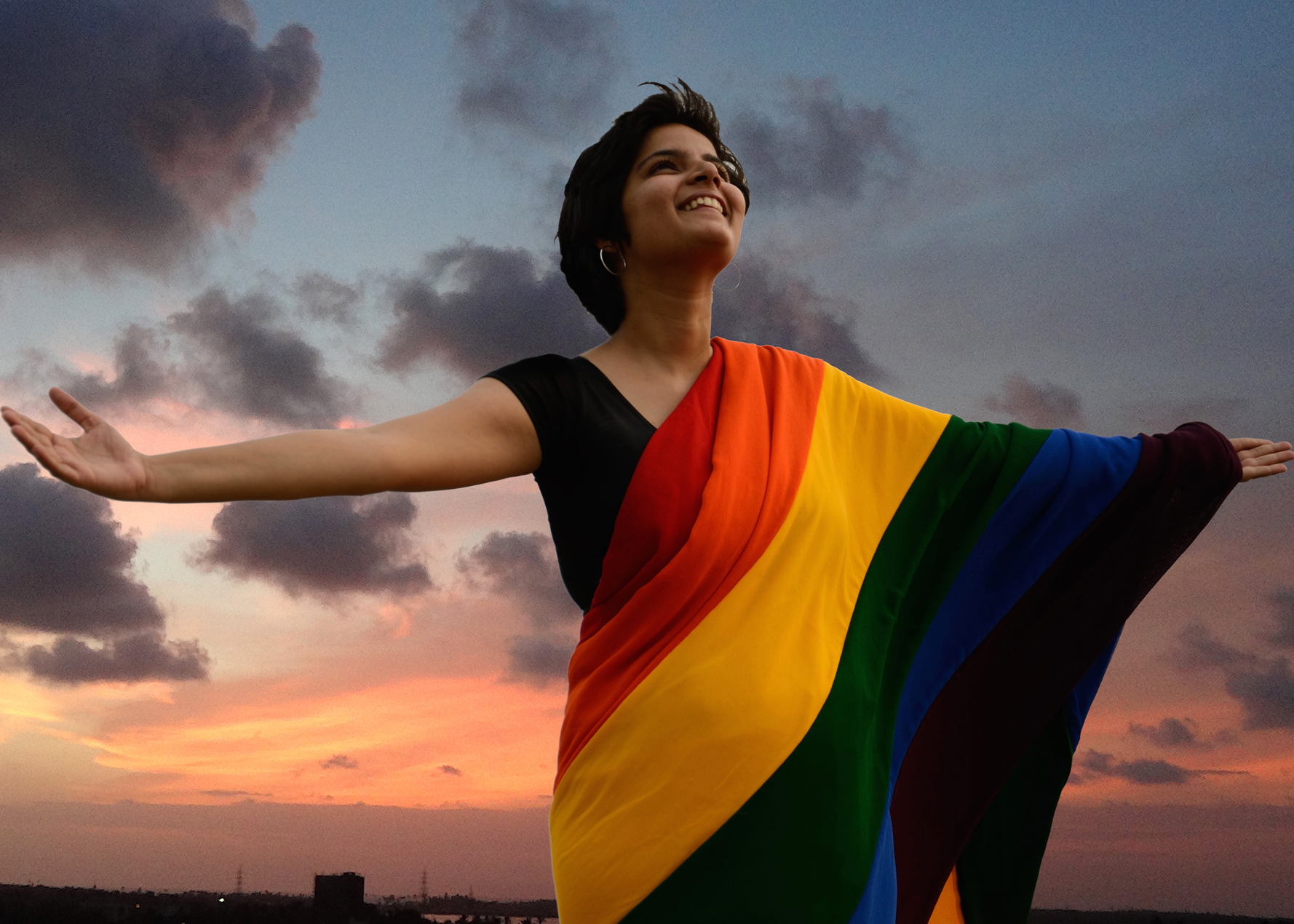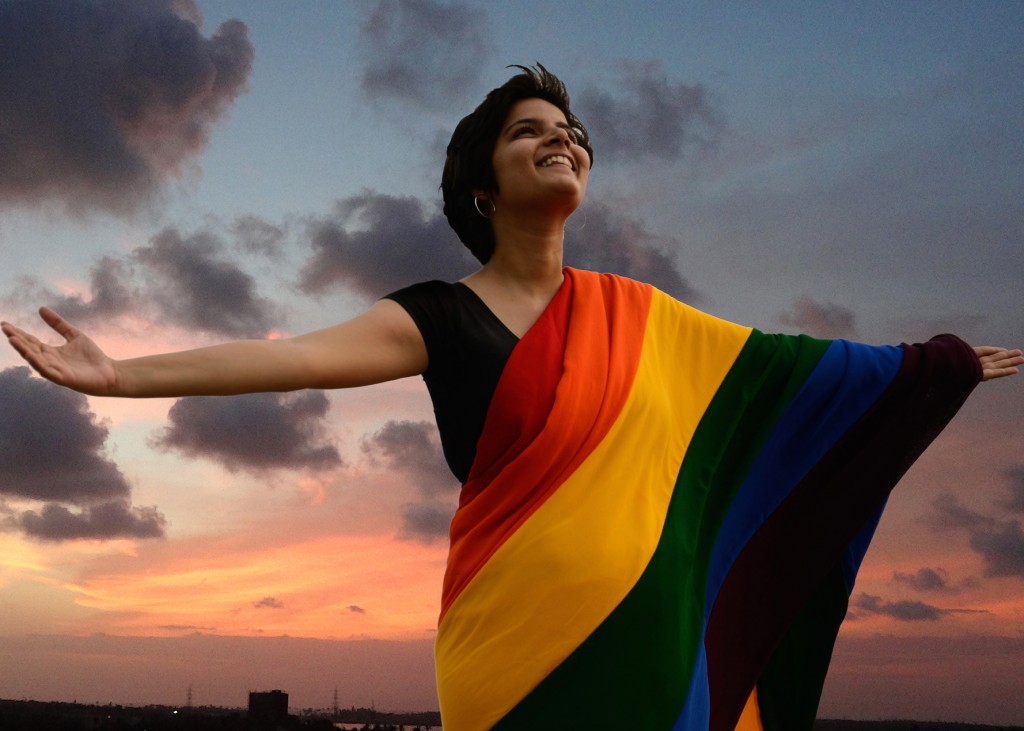 PURPLE SKIES, a feature documentary film about lesbians, bisexuals and transmen, directed by filmmaker and activist Sridhar Rangayan is creating waves internationally with screenings at several prominent festivals around the world.
The film, that had its world premiere in May at the 5thKASHISH Mumbai International Queer Film Festival, has already screened at festivals in San Francisco, Dublin and Melbourne.
It will now screen next week in New Delhi on September 2ndat India International Center as part of the Open Frame Film Festival and Forum organized by Public Service Broadcasting Trust. This festival screens some of the important documentaries produced by PSBT in recent times.Purple Skies is produced by PSBT and Solaris Pictures.
(Watch: Trailer of Purple Skies)
"The response at the screenings has been extremely positive. At Melbourne we had more than an hour of discussion, and people wanted to know more about Indian lesbians, bisexuals and transmen (LBT). They felt that they had never before seen a film that talked about this underground community's lives in detail," said Sridhar Rangayan, who will be present at the New Delhi screening.
Purple Skiesweaves together heartrending stories of LBT people victimized and subjugated by the law, the family & society, as well as hopeful stories of youngsters who have come out of the closet bravely. By placing it in context of the historic struggle of the LGBT community in India, and juxtaposing personal stories with critical analysis of issues by activists & advocates; the film offers a compelling inside view of Indian LBT lives. While the reading down of the colonial law Sec 377 opened many closet doors, the recent recriminalization by the highest court has posed many questions, fears and anxieties.
But the young lesbians and bisexuals in the film say they are ready to fight stigma and discrimination. "We will fight till we receive our rights and freedom," says Sonal Giani, an out bisexual activist whose relationship with her same-sex partner Upasana feature prominently in the film. Upasana is hopeful that the law will change and she will have a grand Yash Raj filmi style wedding with Sonal soon. "I even know what songs we will play at our Sangeet ceremony and what we will all wear during the Mehendi and wedding," says Upasana with hope, "It is just a matter."
But for many of the lesbians, life has been quite difficult and beset with extreme violence by family and society. Sonia, a resident of New Delhi, talks in the film about how she was so fed up of the constant abuse she faced that she tried to commit suicide by consuming sleeping pills and slashing her wrists in a hotel room. It was only intervention by local activists that saved her life.
The film also shows the agency exercised by community based organizations to help women in trouble because of the law, family or society. The film shows work done by the first organization for lesbians 'Sangini Trust' in New Delhi and the shelter home they ran where lesbians fleeing home because of family pressure could find solace. Another group in Mumbai 'Umang' has held film screenings, discussion sessions and sensitization workshops to raise awareness about same-sex loving women.
"While shooting for this film I have met some the bravest lesbian women – like Betu Singh, Maya Lisa-Shanker, Shobhna S.Kumar and Raj Kanaujiya who have put their own life at stake to help other women," says Rangayan. "Purple Skies is a salute to their spirit."
Several of the protagonists of the film Sonia, Maya Lisa-Shanker and advocate Anand Grover will attend the New Delhi screening.
In the next three months the film will travel to Chicago South Asian Film Festival, USA; Prague Indian Film Festival, Czech Republic; Q! Film Festival, Indonesia; Seattle Lesbian & Gay Film Festival, USA; and Gay Film Nights International Film Festival, Romania.
"The filmPurple Skieswill take life-stories of Indian lesbians, bisexuals and transmen across the world, with a strong message 'We exist' ," says Rangayan.