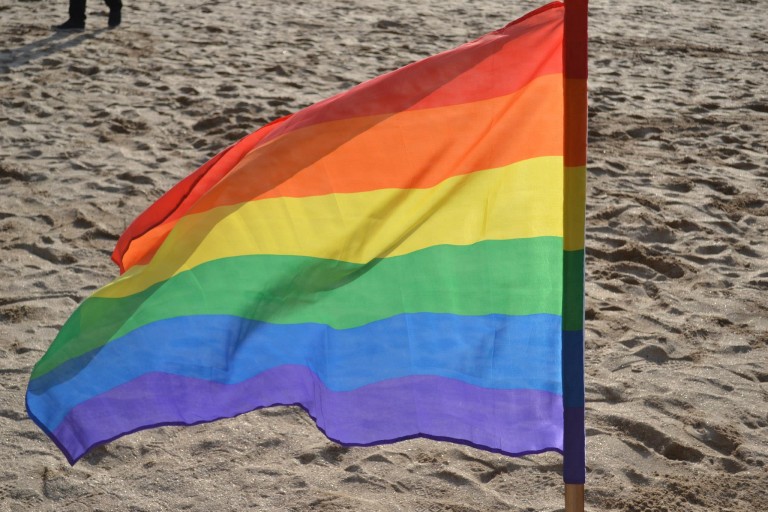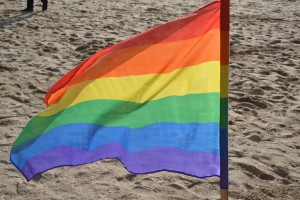 The Mumbai gay pride festivities kicked off from 13th January with a kite flying event held at Juhu beach, followed by Queer Games. The coming weeks will be packed with events and celebrations to fill the days before the Pride March, or Queer Azaadi March (as it is called), on 2nd February.
Special rainbow coloured kites were provided to people who had come in for the event that also saw active participation by many straight onlookers. This was followed by the Queer Games in the evening. The games included a lemon and spoon sprint, three legged races and also a Tug of War. Nakshatra, who took active participation in both the events said, "All the events were fun and enjoyed by all of us but what was interesting was that hundreds of spectators/non community people were stopping by and enjoying it too."
After a successful start of the events on Sunday, the play Ek Madhav Baug will be staged at Prithvi Theatre on the 15th and 16th of January. The play, originally written by Chetan Datar, is enacted in the form of a monologue by actress Mona Ambegaonkar and has been screened at various cities across India and received wide acclaim as well.
A Family and Parents Meet by Gay Bombay will be held on the 20th of January at Karma Lounge Opera House from 3pm to 7pm. The Dancing Queens, a troupe of performers from the LGBT community will be swinging to popular Bollywood music on the 25th of January.
A celebration of poetry, song and spoken word by and for the LGBT community will be held on the 27th of January at Apicius Kitchen and Bar, Andheri. The event, called Dirty Talk, is an open mic event. Last year, Bollywood actor Imran Khan had dropped by and interacted with the audience present and pledged his support for the community.
On the 28th and 29th of January, Bombay Connect Conference Room will be showcasing photographs and caricatures on the theme 'Pictures against Prejudice'. The Q-Bar night will also be held on the 29th, at The Little Door, Andheri. The Amazing Q-Hunt, with many interesting tasks will happen on the 26th all over the city. On the 30th and 31st of January, IIT Bombay will be hosting Q'Nema, a Queer Film festival. The festival will be screening many award winning films from Kashish Film Festival.
On the 1st of February, the Queer Rock Concert will be held at Carter Road amphitheatre in Bandra. This will be the last of the pre-march festivities, and the Queer Azaadi March is to be held on 2nd February at August Kranti Maidan. However, with Mumbai Traffic Police denying permission for the march, clouds of uncertainty loom over QAM.
[cincopa A0GAkFL6j0kK]
Pictures By: Amol Palkar
Latest posts by Tanika Godbole
(see all)