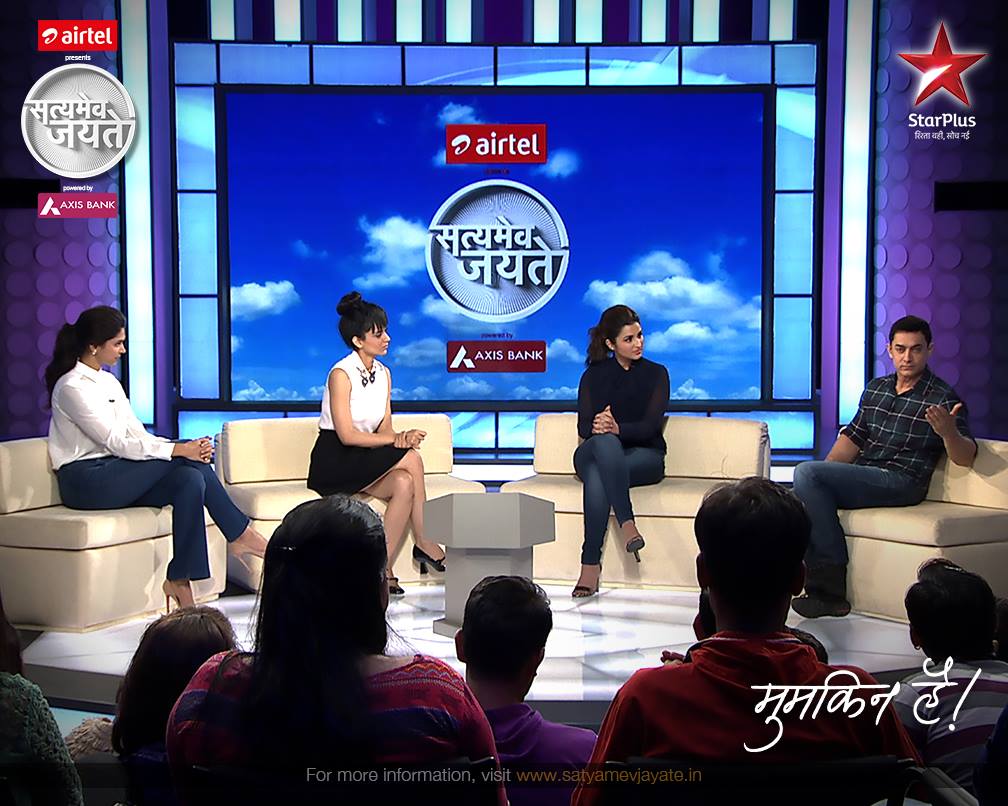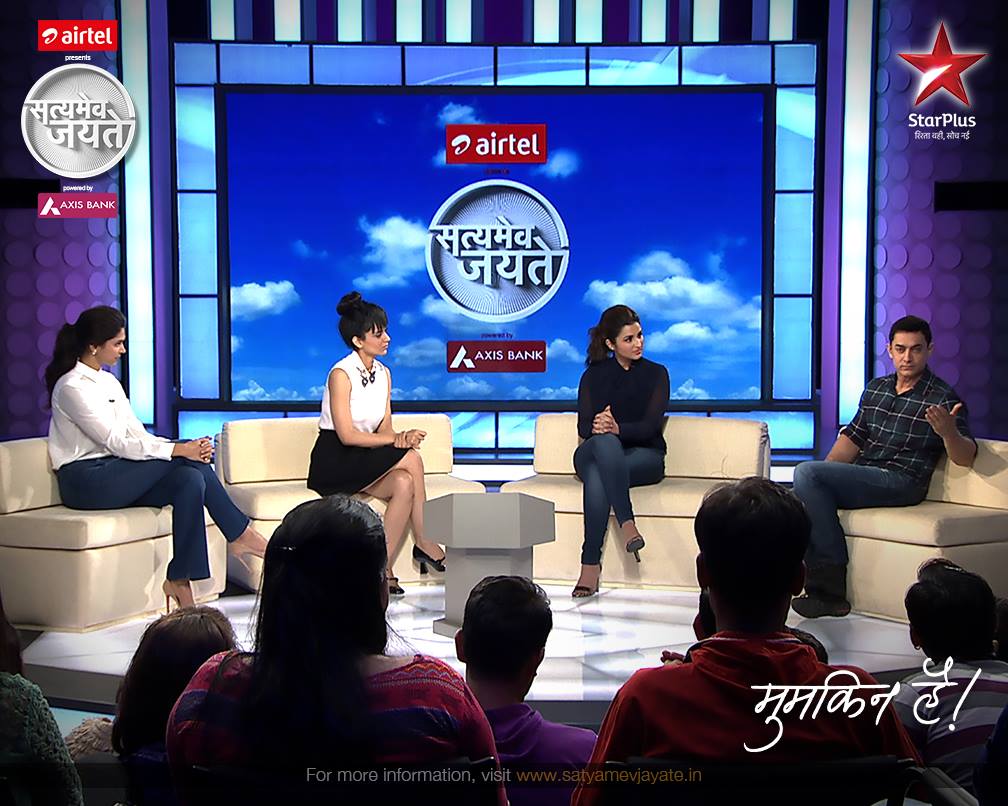 Satyamev Jayate, in its season ending finale today, dealt with the issue of male aggression and expectations of 'manly' behaviour in India. Questioning stereotypical notions of how a 'real' man is expected to behave in society to affirm his masculinity, the show threw up multiple instances of how unwarranted displays of machismo have resulted in disastrous consequences for victims.
Dealing with the issue of road rage, the show highlighted the plight of a father whose 21 year old son was brutally beaten to death by a father-son duo for having grazed their new bike on the roads. The arrested duo seemed to show no remorse for the crime even while facing trial. In another example, an army officer recounted with pain how his son lost his life after being relentlessly ragged by his seniors at an engineering college in Jalandhar. The show went on to highlight the story of Laxmi, a young woman who had acid thrown on her face in a brutal attack on a busy Delhi street in 2013 by a man whose advances she had spurned earlier. The attacker was out on bail a month later.
Emphasizing that qualities of empathy and compassion towards women and other men need to instilled in a male right from his childhood, host Aamir Khan stated that a 'real' man is one who is able to show respect and love towards a woman, is able to let go of his ego and accept his mistakes. Actors Kangana Ranaut, Parineeti Chopra and Deepika Padukone who were part of the show stated emphatically that they do not consider machismo to be an acceptable trait in men while also concurring that filmmakers would do well to stop objectifying women in their depictions. Amitabh Bachchan concurred with the team that one needs to consciously stop propagating discriminatory ideals of male strength and superiority while raising male children.
Aamir concluded his show by noting that a misconceived notion of male strength is a key reason for rise in domestic violence, rapes and other abusive crimes. Change would be effective only when such notions are forcefully negated by society and when the idea of strength and aggression being indicators of manhood is shown to be wrong during the formative years of a male child.
Latest posts by Dharmarajan M
(see all)