Vice UK, a digital media and broadcasting company, in its latest documentary has exposed the arranged gay marriage scam that Urvi Shah, a Ahmedabad based woman, has been running for the last couple of years.
Urvi started a company that claimed to help queer people find partners in a way similar to arranged marriages prevalent in India/South Asia. She launched a company called The Arranged Gay Marriage Bureau in 2016 and in subsequent media interviews, claimed to have helped over 21 couples get married through her services, all for a hefty fee of course.
"So far we have 21 married couples in India. Marriage is not legal here, but they get married for their own sake. We have 36 couples living in, and 26 where partners are yet to move in together. Abroad, 21 couples of mixed ethnicity are either married or engaged. Six couples comprise both NRI partners; four couples have legally married," Urvi had told YourStory in 2017.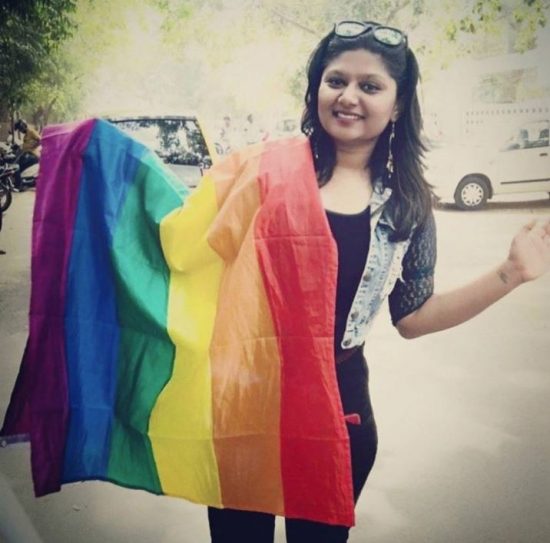 After coming across the Bureau, Vice journalist Reeta Loi decided to sign up for the service to find a partner. However, over the course of the next few months, it became increasingly clear that she was being scammed.
Reeta, who grew up in the UK, belongs to a conservative Punjabi family and was disowned by her parents when she came out, losing not just her family but also her culture and language. Speaking about her reason to sign up for the service, she says, "I want a long term partner and a long term relationship and I want that cultural connection."
The fee for the services, as told by Urvi, were USD 300 for a person outside of India looking for a partner in India, and USD 600 for a partner anywhere in the world. Urvi promised to send her profiles of prospective matches. Another person, Keith, too signed up for the service.
However, in the coming months, she kept giving excuses of not being able to send her profiles, and the few that she did send, didn't match very well and raised her suspicion. When Reeta dug further by doing a simple google search of the profiles she was sent, she realised these were fake profiles, with the details being duplicated from other websites. She investigated the claims made by Urvi and reached out to some of the couples who were being advertised as a success story of the Bureau. Each of them refuted Urvi's claims and said they had never heard of the Bureau before. Keith too in the meanwhile had not had any luck with Urvi.
When after almost a year, Reeta confronted Urvi, she initially feigned ignorance and appeared shocked, but later said sorry. She promised Vice that she will put them in touch with people to validate her claims, but has never got back to them. Neither has she refunded Keith or Reeta's money.
"What I would like this documentary to do is show that we are a community, we have a lot of clout. We're not disparate, vulnerable people around the world that can be capitalised upon. And if this is something you choose to do, then you will be outed for it. And your organisation will be closed down. Because the last thing I want is for anybody else to sign up to the service and to go through that experience," Reeta told PinkNews.
The instagram page of Arranged Gay Marriage Bureau seems to have deleted many of the posts since then. While the Bureau or Urvi have not released any statement since the release of the documentary, on its Facebook page, they shared the video of a person running a matrimonial service and claiming to "personally know Urvi" and testifying that "Urvi cannot be a scamster". In another old post on their Facebook Page, which features the picture of a gay couple who testified that they had not been the client of Urvi (and who Urvi insisted they were), a comment was posted yesterday that read: "The couple in the article (Vishwa and Vivek) are not our clients. F.Y.I."
When Gaylaxy contacted Urvi, she said she was trying to collect proof and release a video soon, but that most of her clients didn't want to identify themselves publicly. In a message she sent over Whatsapp, she said, "Reeta has not been our client, she did not even registered herself. As she wanted to document this match making process, we tried finding a match by sending two profiles to her. Keith was our registered client and I agree that we couldn't help him getting a life partner. Just like Keith, we have few other clients too who are still not being able to find a right match through us even after few months of registration."
She also evaded any responsibility regarding the fake profiles that she had sent to Reeta, or about pictures of other same-sex couple that they posted on their pages. "Our part of job is to share profiles with our clients and help them get hitched with a compatible like-minded partners. We can not guarantee to find partners. When a person registers for a Marriage Bureau, they have to make their own profiles. I shall not be held accountable for someone making his/her/their profile with the help of Google. Yes we post articles and pictures of homosexual couples (not hitched through us) on our social media platform, but we never stated that they have been hitched through us over any articles or any media. This is a Marriage Bureau and we support the couples getting married." She even claimed that during the call with Reeta, she misheard Vishwa as Vishal, and that Vishal was her client.
She further shared screenshots of an email she had sent to her paid clients in August 2019 after firing her staff (a claim she makes in the documentary too), and 3 videos with Gaylaxy of her "purported clients", none of which Gaylaxy could verify independently. One of those videos had been posted to their Facebook page (as mentioned above). In another video the man said he had signed up in January 2020 and was based out of Bangalore, while in the third, a woman claimed she signed up for service in Dec 2017, and got married in 2018. The woman then goes on to exhort Urvi and her company.
However, when Gaylaxy ran a google search for the "testimonials" at the bottom of the website, we found that at least one testimonial was a copy-paste from JeevanSathi.com. The testimonial on AGM website read: "Profiles got exchanged, interests matched, feelings were expressed and we stepped into an eternal bonding of happiness & bliss. Kudos IAGM for bringing longing souls together." This is verbatim copied from a success story that was posted on JeevanSathi in 2015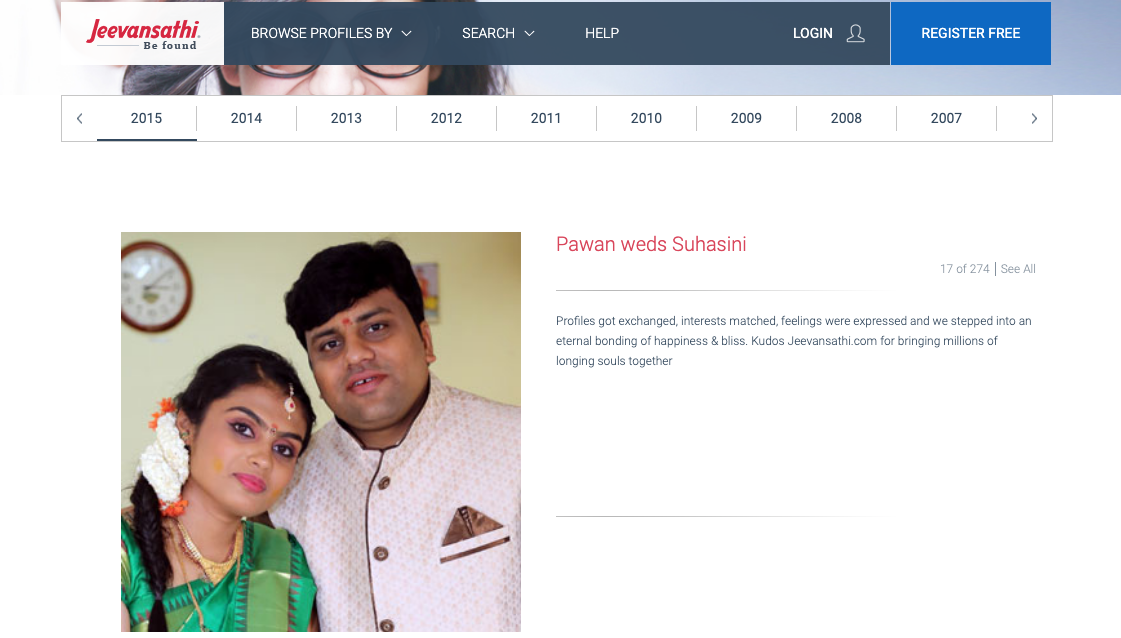 Arranged Gay Marriage Bureau and Urvi are not the only ones who seem to be preying on the vulnerabilities of the LGBTQ community. There are other similar 'service providers' that have popped up in India, promising to find you a groom/bride" for a hefty fees. One must be careful before trusting any such claims.
Have you been scammed by Urvi too? Did you sign up for the Arranged Gay Marriage? If you or someone you know fell prey to the scam, write to us at editor@gaylaxymag.com and tell us your story.
Note: A previous version of the post erroneously mentioned Keith as a friend of Reeta. The post has been updated to correct the error.

Latest posts by Sukhdeep Singh
(see all)