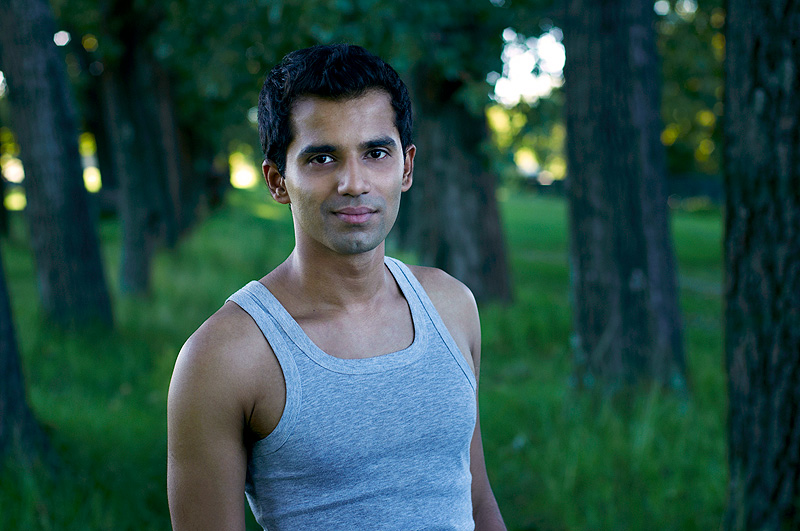 The Mr. Gay World 2013 contest held in Antwerp, Belgium had Mumbai's Nolan Lewis reaching the prestigious top 10. Nolan, who was the first participant from India in the past five years, had to face many obstacles to get to this spot. For starters, he had to fund his trip himself since he couldn't find sponsors. "I had somehow already pre-empted the same. At this point of time in our country, supporting the LGBTI cause openly is still a huge risk. You may stand to lose your consumers due to the homophobia and ignorance that is out there. I may have failed to find sponsorship, but I understand the reasons why," says Nolan.
He was selected directly by the international pageant to compete, but Nolan is now trying to organize a Mr. Gay India pageant. His performance at Mr. Gay World 2013 and the attention he has received ever since has surely helped alter the attitudes of sponsors to this cause. "I could have done a lot better, but what I've achieved is nice as well. I will be headhunting my successor who will attend Mr. Gay World 2014 in Rome next year. In terms of the sponsors, we are getting a positive response," he says.
During his time in Belgium, his most memorable experience was coming in contact with the 'Rainbow Cops', the LGBT police force in Antwerp. "Antwerp has a police force consisting exclusively of gay and lesbian police. How cool is that?"
Nolan, who is a graduate in sociology, had modeled with girl band Viva's music video as an eighteen year old. He then gave up modeling to pursue a stable career, but then returned to the profession as a talent management company signed a contract with him about a year back. Nolan says, "I'm narcissist, I love being in front of the camera – which is why I love modeling." Apart from modeling, he keeps himself busy with an exhaustive list of activities like tarot card reading and crystal healing. In his free time, he loves reading and writing poetry and spending time with his loved ones.
Latest posts by Tanika Godbole
(see all)