"Never forget who you are, the rest of the world will not.
Wear it like armor, and it can never be used to hurt you."
~Game of Thrones TV Series
The above famous lines very strongly and aptly fit into the idea of having queer-themed film fests. The idea of – Visibility. We are Queer and we are Here. Together with Pride – which was also the tagline of the 9th Kashish Mumbai International Queer Film Festival 2018.
Spread over 4.5 days, the Kashish MIQFF screened 140 films from 45 countries at two venues. It was certainly a feast for any cinema-lover to get exposed to all these films that cut across countries, religions, race, cultures and ethnicity but are all tied together by the universal feeling of humanity. I will review some of the films that I saw by dividing them into 3 sections – Short Films, Feature Films and Documentary.
Short Films
Sunken Palm
A Chinese trans woman gets an unexpected news of the death of her mother from the cousin. Being the only "son", she should go and complete the final rites. More than this, the primary motivation for her to visit her village is the fact that the mother has a secret treasury of life-time savings. She goes to her home as a hetero-normative cis-male but something happens which motivates her to reveal her true-identity to the villagers before leaving the village.
Brilliant story-telling and camera-work that keeps the audience engaged in the movie.
Expiration Date
"I'm looking for something that does not have expiration date."
An interesting animated short film – where the protagonist looking for lasting love seems like looking for a can without an expiration date. Does true love really exist? Or is it eclipsed by the human nature of desire? How will an enduring, never-expiring relationship sustain?
Versatile
The movie shows a gay couple, one of them being versatile and other one a bottom. One Friday night, the versatile partner asks the other to be top, which he refuses. Although having marvellous compatibility on all other things in a couple, this sexual non-compatibility suddenly becomes a critical topic of discussion. Will they give up? Or will they find out some middle ground?
Very cute and organic screenplay, along with superb acting, made the entire scenario funny as well as dramatic.
The Cycle
A son is visiting his aging father after a long period. He is struggling to tell his father two life-altering news : about his partner and about his soon-to-be born son. What comes to rescue is the fact that the adult son does not know how to cycle. He then insists his 60+ father to teach him cycling.
Funny and equally emotional, the film shows how families still matter for any queer person.
Out Again
Cat is visiting her parents with her partner Liz to share the big news of their parenthood. However Cat's mother is suffering from memory loss and hence she has totally forgotten about Cat's queerness. Hence before sharing the big news, Cat has to first come-out to her mother. Again!
Iridescence
A bold experimental short film on how the society has an obsession with "labelling" everyone or everything. It is a story of a relationship between father and his queer teenager son. As the son is growing up, he keeps on tattooing his body with different labels – worthless, shameless, disgusting – something which every queer person must have gone through.
The struggle of both the characters in understanding and accepting each other, is told by the use of stylize lighting, abstract visual and dance movements.
Ablution
Everyday Waleed does ablution to his disabled father, i.e washing his legs before the prayers. One night the hard-core religious Muslim father sees Waleed kissing a man and is shocked to no end. Terrified and heartbroken that his son would now go in hell, the father must decide between accepting his queerness or living on his own and unable to pray.
Mathias
Mathias is a trans-man that has undergone transition and joined a new job. Keeping his identity hidden among the all-men staff is a pretty stressful thing for Mathias. Specially sustaining the awkard conversations of the men in the free time – when they discuss about their sex lives with their women. A twist in the story appears when one of the co-workers of Mathias, who comes back after vacation, is actually his school classmate.
The Marriage
In life, many of the misunderstandings arise out of wrong assumptions which arise out of miscommunication. Suso and Ricard are getting married, but Suso's grandmother is homophobic. Hence instead of telling her that the grandson is having a gay wedding, Suso's mother and sister fool her by telling it's a birthday party event.
What follows next are several satirical scenes at the wedding party, showing how even in places where same-sex marriage is legalised, the struggle a homosexual person goes through for his "coming out" event is neither easier nor guiltless.
Pehchaan
A heart-rending movie on two childhood boys, who are best school friends. As adolescence rushes in, one of them begins to identify as a woman and has an intense affection for the other. Superb script-writing and background music!
Feature Films
120 Beats Per Minute(BPM)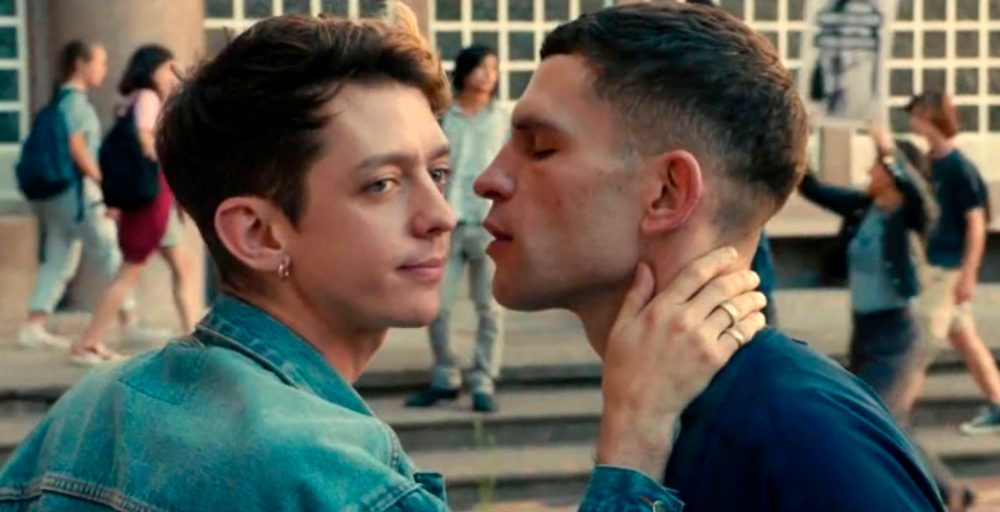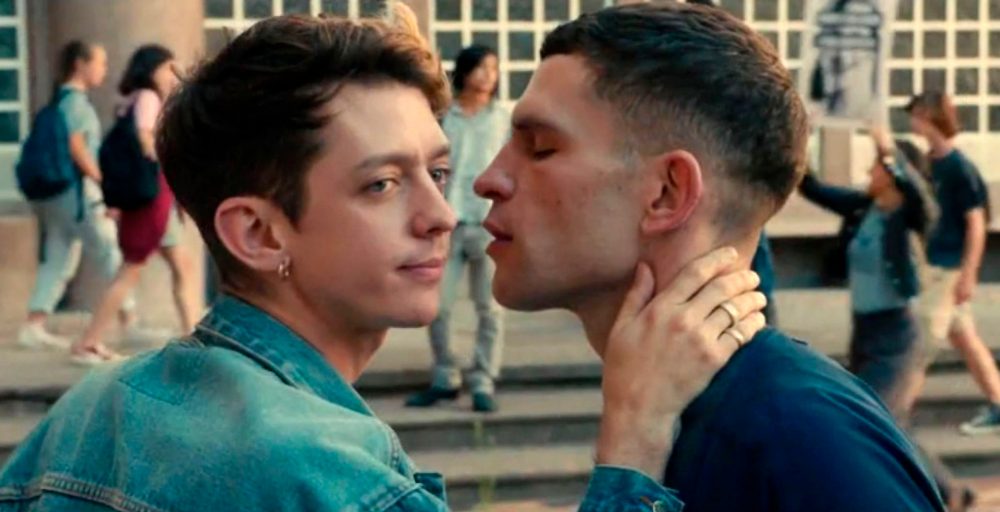 The film is set in France in the 1990s, focusing on the two primary issues – homosexuality and the AIDS epidemic. The first half of the movie is about the Paris Chapter of ACT UP struggle to effect action to fight the AIDS epidemic. Almost all of the members are HIV-positive. The Weekly-Meetings(WM) scenes give a nice insight into how difficult it is to bring all the people on the same page for any given issue. Nathan, a HIV-negative young man, joins this group and falls in love with HIV-positive veteran Sean. The second half of the movie is primarily about their relationship and how in the final deteriorating health conditions of Sean, Nathan takes full care of him.
I felt the movie dealt with too many topics creating a lot of hotch-potch in the audience's mind. It failed to give a proper justice to both – the activism of the ACT UP group and the life-struggle of a HIV-positive people.
"I don't know if it is fever or fear. But there is pain all over my body."
Noblemen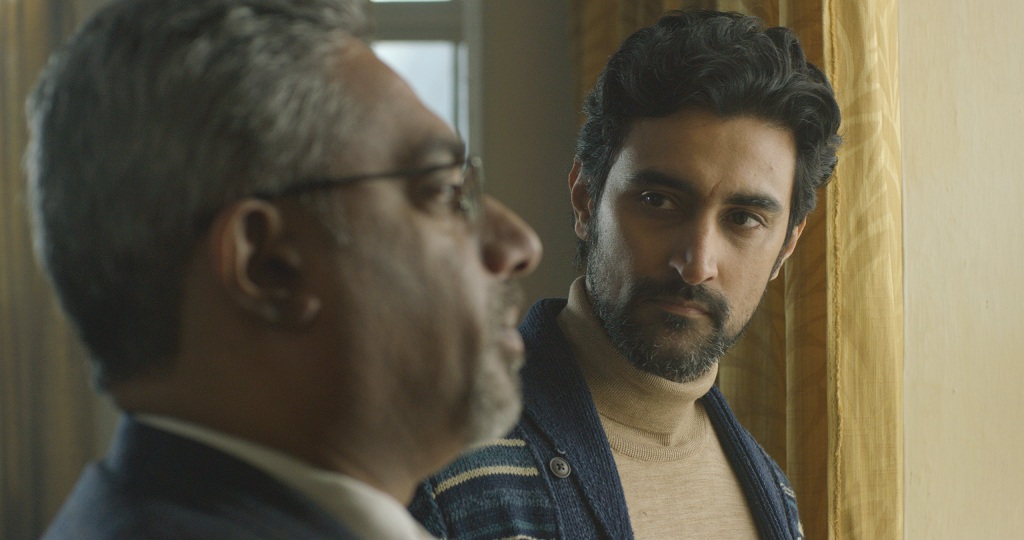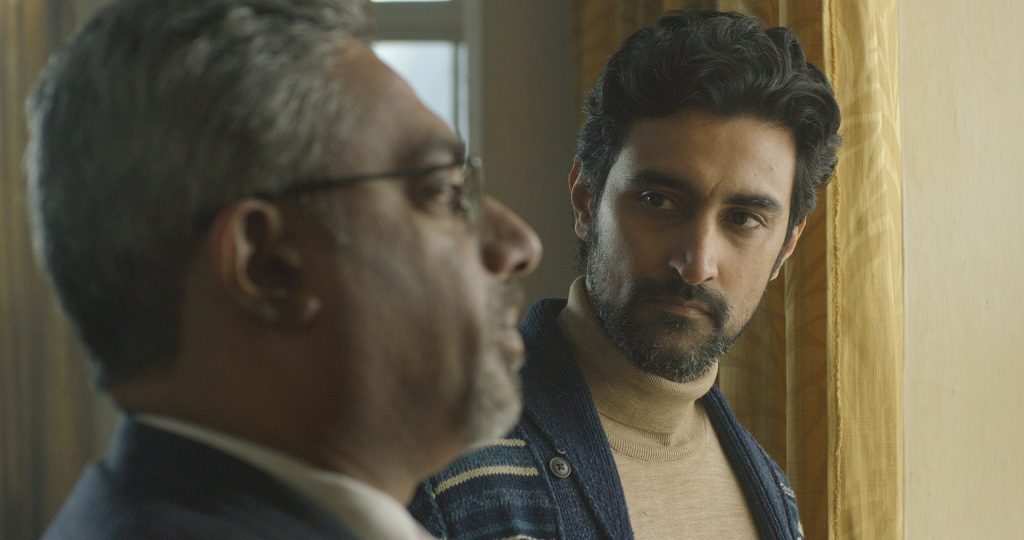 Noblemen is an excellent film bringing into light the issue of bullying at school against queer people. The entire narration is beautifully interwoven with the Shakespearean play about revenge – The Merchant of Venice. Shay is a teenager at a boarding school, who is bullied by his seniors for not exhibiting so-called masculine traits – like playing football. The intensity and the brutality of the bullying acts keep on deepening and one fine night Shay gets raped by one of his seniors.
Totally shattered and emotionally deserted, Shay a teenager, is too afraid and confused about how to deal with these incidents at this tender age of his life. Unfortunately the unexpected happens and the character of Shay becomes very dark and irrational at the end of the movie.
I personally loved Noblemen for its surreal, dark and brutal display of bullying and the effect it has on the psyche of the person who gets bullied.
"If you prick us, do we not bleed?
If you tickle us, do we not laugh?
If you poison us, do we not die?
So if you wrong us, shall we not revenge?"
My Son is Gay
Varun comes out to his best friend's mother. When the news reaches his own single mother Lakshmi, she is shattered. A school Principal, Lakshmi outrightly rejects the idea of homosexuality. She takes an extreme decision to ask her adoring son to leave her house.
My Son is Gay showcases the struggle of both – a queer person and his family – while dealing with the socially stigmatised issue of homosexuality.
Documentary
Article 18
Article 18 of the country Poland states that marriage is an institution between a man and a woman. This is big hindrance for same-sex couples to legally get their relationship acknowledged. Hence many of them, in their desire to live as a hetero-normative couple, leave their motherland and migrate permanently to other European countries.
The documentary brings up the issue of how these Polish couples have to go through the emotional stress of leaving their birth-land, their families and friends, their culture and live as an immigrant in some other country – just because of Article 18 of Poland.
"Democracy should not give the minority the privileges but their rights."
A Year in Transition
A Year in Transition is a wonderful documentary about a 20 year old trans person, who undergoes transition to be a man. It gives a very rustic, first-hand experience to the audience about the trans-person's physical as well as emotional upheaval during this entire journey.
Along with the physical irreversible bodily changes, the person under transition is equally anxious about the mental confirmation with whatever they have thought of about their body. Transition is not just about hormone therapy or sex-reassignment-surgery but also about getting continuous counselling from a professional for the change.
"I'm just afraid to go through the transitioning. What if it doesn't turn out to be what I want?"
ABU
Abu, which means father in Urdu language, is a intimate emotional documentary about a queer person, who spent his teenage life in Pakistan and then the rest of it in Canada. The director has used real footages of his traditional Muslim families to give us a sneak-peek about his relationships with his father, mother and siblings. Throughout the narration, if there is some part of it whose footage might be unavailable, the director has used animated scenes to take the story forward. Not just this, to convey certain emotions of his queer journey, he has very intelligently used Bollywood songs at various points. For instance, while talking about his suicidal phase of life, he plays the Lata Mangeshkar cult song – "Aaj phir jeene ki tammana hai, aaj phir marne ka iraada hai." All this added the cinematic effect immensely, making the entire narration delightfully aesthetic.