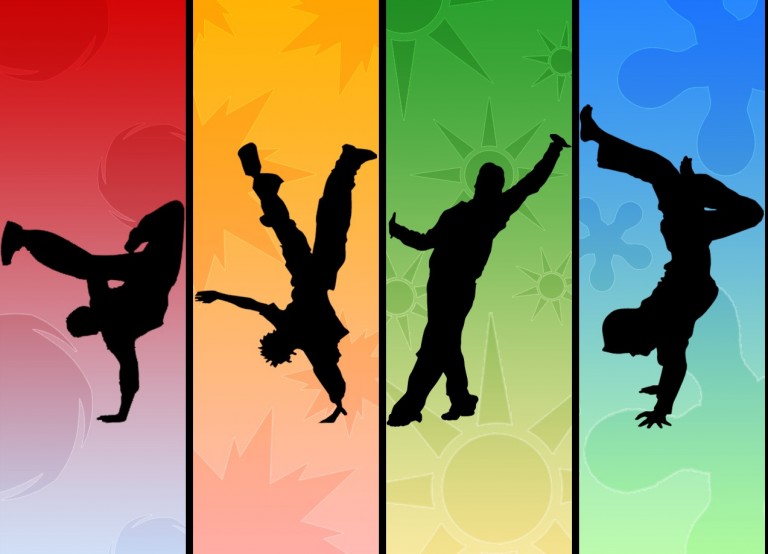 Do you develop a cold feet when it comes to dancing? Rohan Noronha tells you why you shouldn't care how good or bad you dance
We all love to party and to dance, don't we? But sadly at most gay parties and even other functions I have been to, I haven't seen many men shake a leg or the cute tushy. There could be various reasons for the same, but hey, why bother as long as your moves don't physically hurt someone around.
Dance is all about expressing yourself, you don't need brownie points to be a good dancer. Please don't tell me that you have two left feet and can't break into a jig, even though in your mind you are shaking more than just your hips and waist. I feel that the 'two left feet syndrome' actually doesn't exist. What I have noticed is that people, especially men, get very conscious about who has to say what about their moves.
Let me give you an example, I will talk about me. I always loved to dance but not in front of anyone, I did and practiced my moves when I was alone, in my room. I would stand in front of the mirror and ape my idols. I am talking about the late 80's to the early 90's when I did not have Shakira or a Ricky Martin showing me the way, they came a little later.
I used to watch how my friends in college would shake their bodies and learn steps from them on the sly. I would come back home, and on the pretext of working out in my room, I would shut the door and play good music for my dance moves. In the beginning, I didn't get a step right, I also hurt myself trying to be the masters of dance, it all failed. I ended up dejected, low and negative; but then I thought to myself, why should I feel this way, especially when I am dying to shake my Ajanta hips (I was very fat then).
The next week was a fresher's party and being one of the juniors I was invited as well. For me this was like the moment of truth, I either danced or I stayed like a dumb spectator in one corner. Moreover the fresher's party had the hottest of guys coming and I didn't want to lose the ground, come what may. You won't believe I couldn't sleep all night, because I was so excited.
I still remember it was August 8th 1998 and the venue was St. Xavier's college, San Souci Auditorium. Dance and food was flowing like no mans business, till they played "COCO JUMBO". I thought, "Hey that's so my type of song, soft yet jiggy, so why not shake a leg," and guess what, I forgot all my moves, but I wasn't giving up.
I went there in the middle of everyone, shy at first but slowly focused onto the beats and the rhythm of the music. I don't know what took over me, but I danced, I danced like I wasn't going to live tomorrow. Sweat globules drenched my face and neck, half of my tee was dripping, but did I care? NO I didn't! Compliments flowed once the party was over, the next day on, irrespective of my sexuality, I was accepted as a cool dude, which wasn't my aim by the way. Life changed, and then on at each college show and function I enrolled with the dance team, I learnt so much.
Today am in my early 30's, and I have a cute nephew as well. I teach him how to drop his inhibitions and yes I may not be as flexible as I was back then, but who cares I still can dance. When my nephew and I meet, it's always party time around and that's why I am a very happy man today, because I made a hobby of mine come true.

Latest posts by Rohan Noronha
(see all)