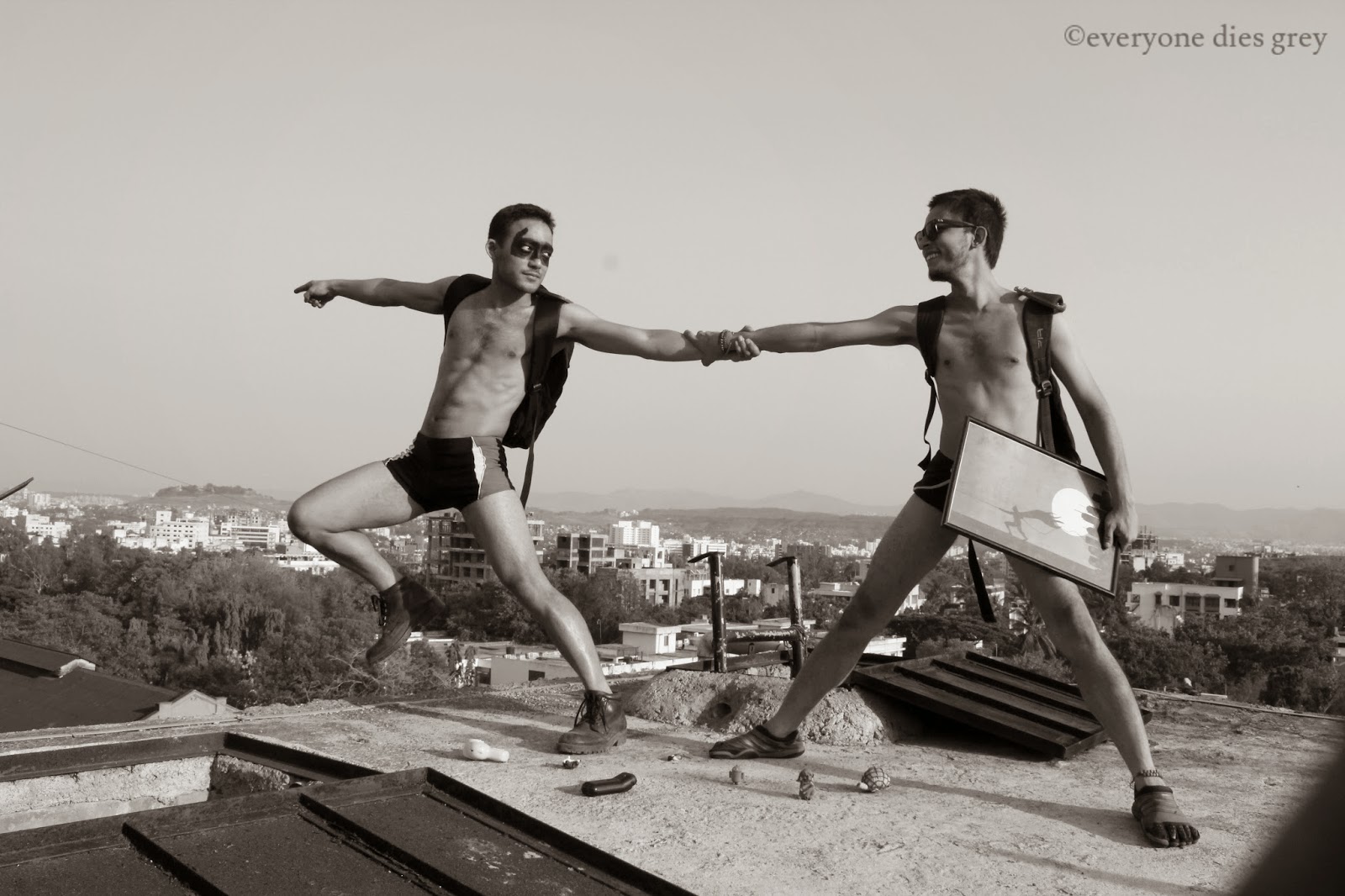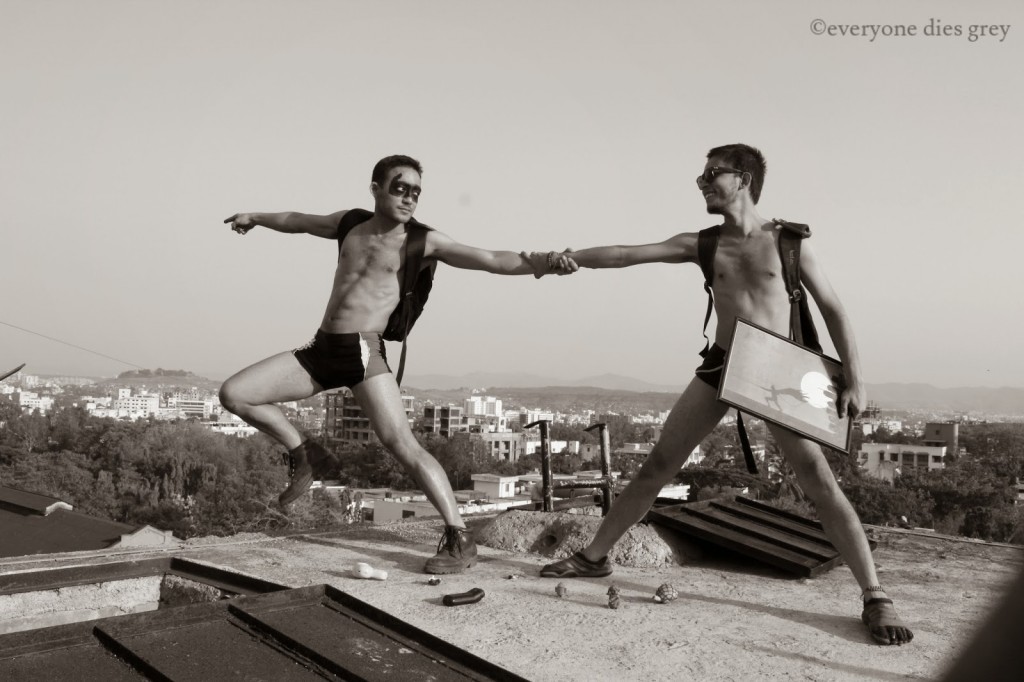 They say a picture speaks a thousand words. But some pictures go beyond words; they carry certain emotions that strike a chord with their audiences. Aritra's photo project 'Everyone Dies Grey – Queer days through my lens' precisely does that. Exhibited at the Film and Television Institute of Pune on 30th Aug and 1st Sep, this photo album deserves more than just applause.
Aritra Sarkar is a film student from the prestigious FTII, Pune. Born and brought up in Kolkata, this young creative artist is trying out various forms of art while being medium-free and he recently attempted his hand at photography with this project. Started in June 2014, he shot these pictures over a period of three months whenever he had free time from academics.
In his own words, "My life, with or without color is as impactful as it is with or without Gender. It is therefore very necessary for me to understand the existence and the power of intimacy, tenderness and healing. Otherwise world would be a difficult place to live in. 'Everyone Dies Grey- Queer Days through my lens' is a reflection of just that."
The photographs portray strong, intimate moments between same-sex couples. Some of them capture daily life instances like two men brushing together, a woman feeding her partner etc. There are also strong and revealing ones like two naked men sleeping next to each other, a blindfolded girl touching the breast of another woman. Aritra explains that the photograph is about a Gandhari woman lifting the breast up of the Dhritarashtra woman.
Another interesting facet of this series is that all the people who posed for Aritra are his heterosexual batchmates. How did he convince them to shoot such intimate moments with people of the same-sex? "I didn't have to convince my models much. They were all open to experiments and they love me for who I am and they respect their own sexuality and are confident of their sexual preference. Hence, they happily posed for the series. I wouldn't have been able to do anything without them and some other fellow students who helped me a lot," he explains.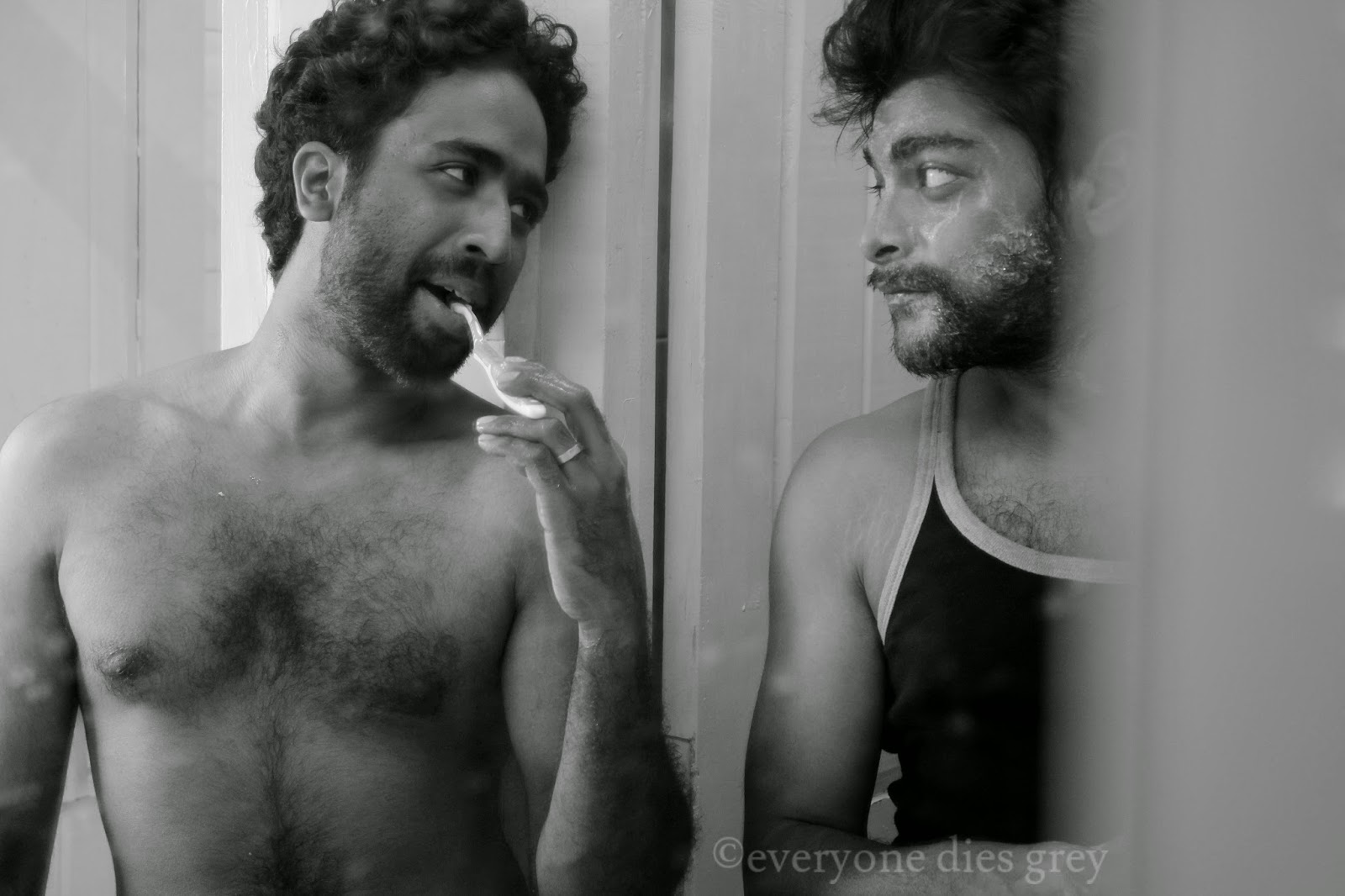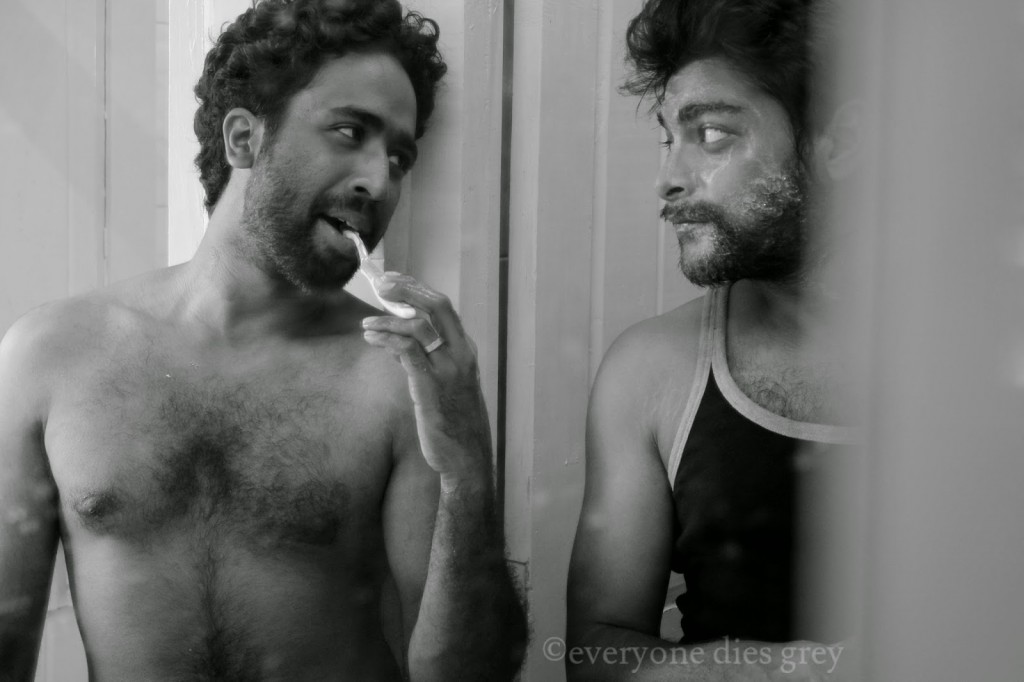 Aritra also narrates the experience of his first shoot, that of the two boys' lying nude next to each other – "I knew I had to do justice to their commitments. Hence, I was nervous. But once they stripped, they became so comfortable that I shot them for two hours and got enough time to plan out my frames. One of them, my batchmate Gaurav Mod, told me 'It was the most liberating experience of my life'. I didn't have to be nervous anymore."
To summarize, 'Everyone Dies Grey' is one album that you need to watch out for, or probably order prints and decorate your room with, if Aritra is willing to sell them, that is!