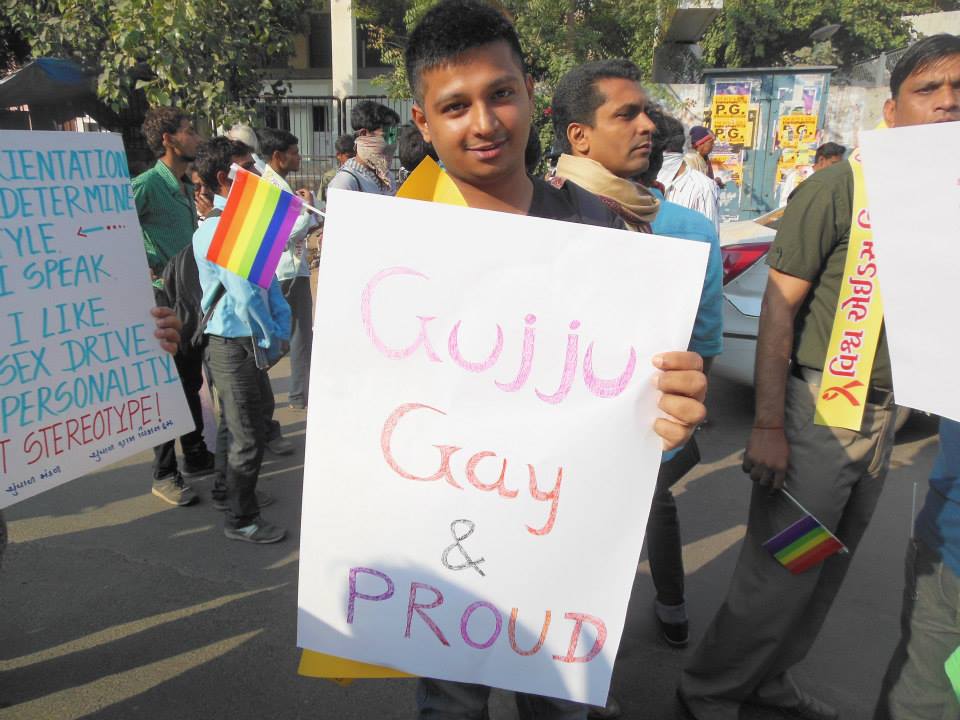 The 1st Baroda Pride March is slated to be held on November 30th this year. As part of a two day 'Pride Festival', on 29th November Baroda will witness a screening of the 'Best of Kashish' , a package of the best films screened at the Kashish Mumbai International Queer Film Festival followed by 'Raabta', a night that will showcase the local artistic talent of Baroda. Both the events are to be held at the Vasvik Auditorium in Race Course Circle.
The Pride March will be held from 4 pm to 6 pm on 30th November, moving from Genda Circle to Chakli circle, a distance of 1.5 km. Nakshatra Bagwe, one of the organizers of the Pride Festival says that this year's Pride Festival is dedicated to Swagat M Shah, a prominent LGBT activist from Gujarat who passed away in September this year. Swagat had brought to fruition the idea of holding Pride marches in Gujarat and was instrumental in organizing the Surat and Ahmedabad Pride marches in 2013. Rangrez, a youth collective from Baroda is helping with logistical support for the Pride.


The organizers believe in taking the Pride to different cities in Gujarat, with another Pride march planned in Ahmedabad on December 1st, and a few other cities at a later date. The 2nd Ahmedabad Pride march will start at 9 am from Bata House and will end by 11 am at Income Tax.Organisers add that they have found active support from the local community and are in the process of involving local politicians and influential personalities in the Pride. Donations are pouring in from both within and outside the community in India and abroad to help in organizing the Pride events.
Latest posts by Dharmarajan M
(see all)