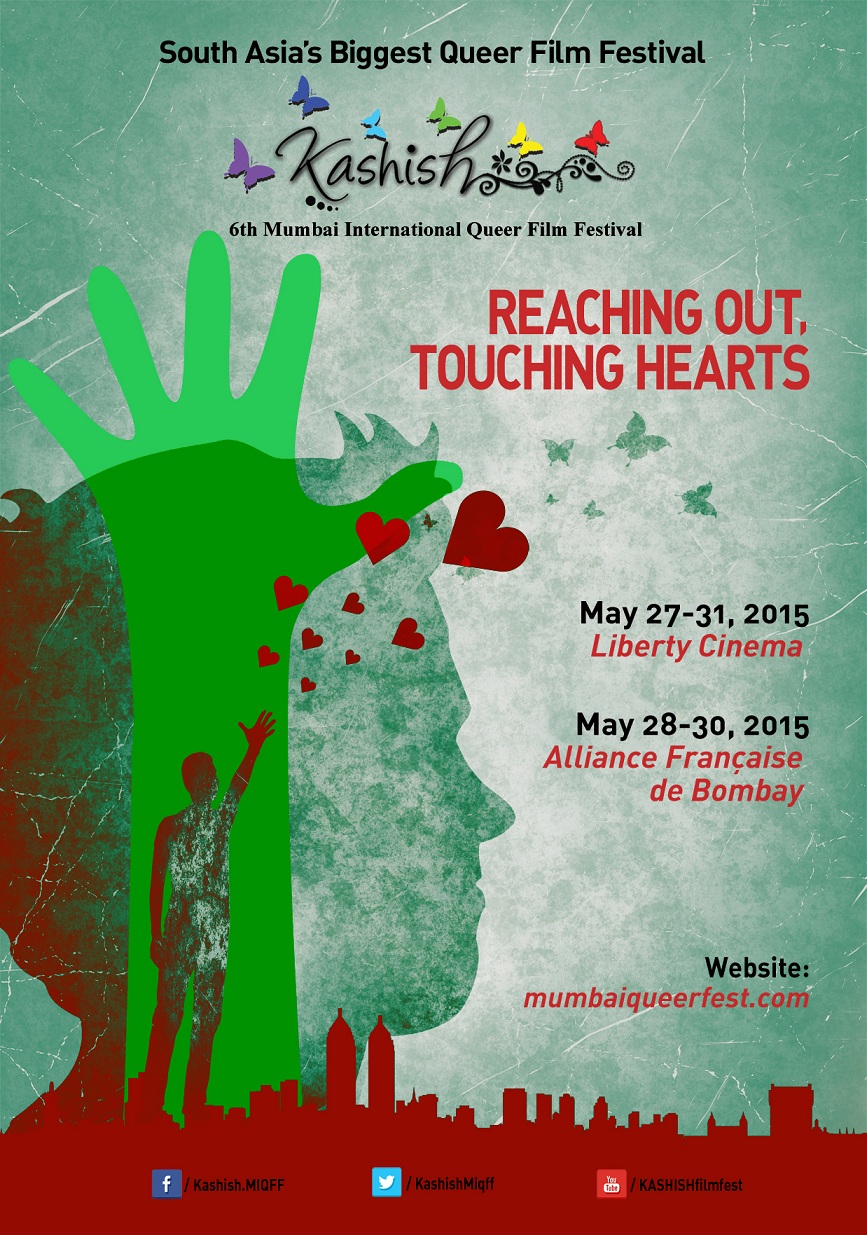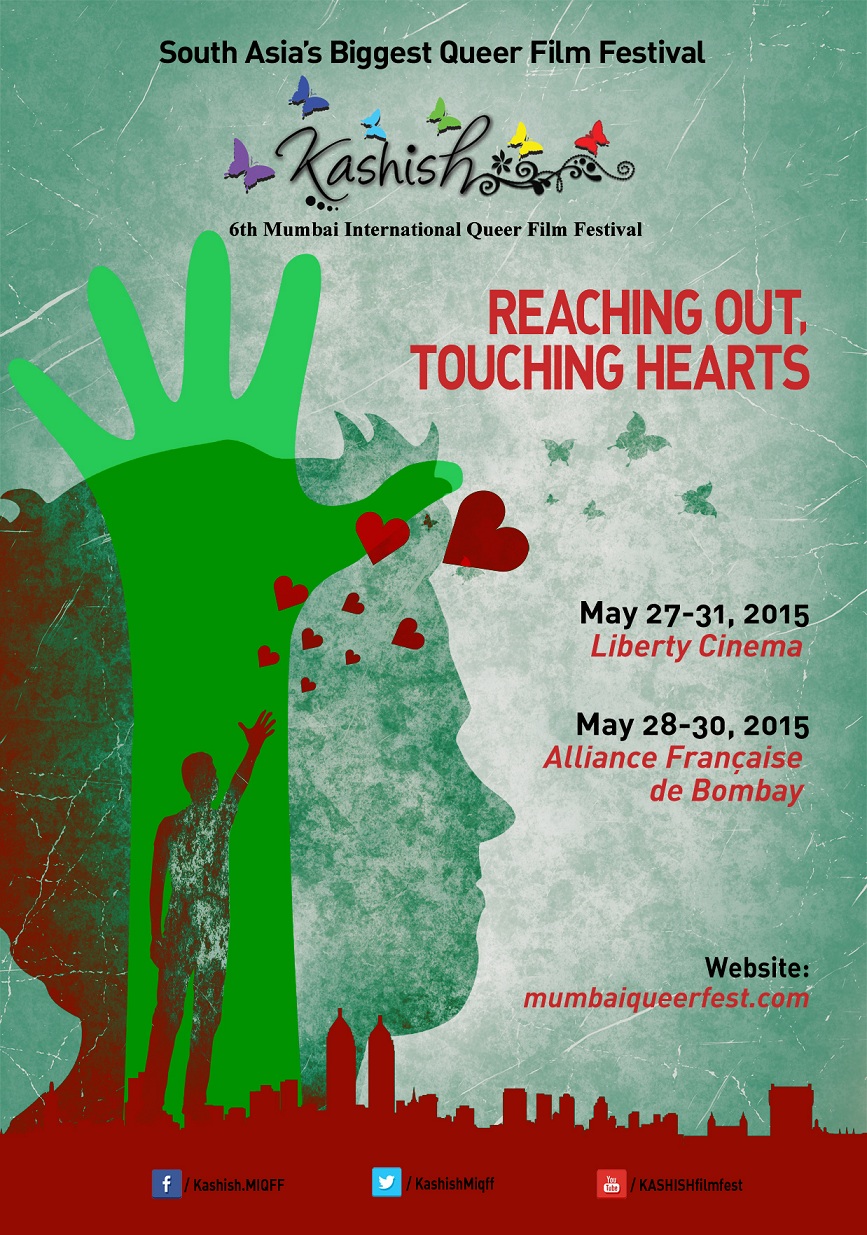 KASHISH Mumbai International Queer Film Festival returns for its sixth edition this May, with a lineup of around 180 films from 44 countries. The film fest will be held between May 27-31, 2015 at three venues – the iconic art deco Liberty Cinema, Alliance Francaise de Bombay and the Max Muller Bhavan. Online delegate registrations have opened on the festival website.
"We are indeed very happy to continue to organize our festival at Liberty as the main venue. Its grandeur and scale is befitting the ambitious scale of KASHISH this year," said festival director Sridhar Rangayan. "Considering the sheer number of entries we received and the diversity of experiences each of them offered, we decided to expand the framework of KASHISH. We have included one more venue to accommodate more films, so that the audience has more varied choice of films to pick and view. In terms of venues, films, allied events there is a lot the festival has to offer this year," added Rangayan.
There will be film screenings, book readings, panel discussions and performances, all of them highlighting the cultural diversity of its host city Mumbai. The theme for this year is `Reaching Out, Touching Hearts' reflects the urgent need for all of to reach across barriers and boundaries and reach out to everyone – parents, families, friends, colleagues and peers. KASHISH is not only a platform for showcasing quality cinema, but also a platform for creating awareness about human rights and equal rights, the organizers said.
"This year the influx of film submissions was so high, the preview panel had to work hard to pick the best. Our festival is slowly and steadily becoming a platform for filmmakers and audience to come together to share and experience quality LGBT cinema," said Saagar Gupta, Director of Programming.
KASHISH is organized by Solaris Pictures with The Humsafar Trust as Co-organizer.
"The Humsafar Trust has been a co-organizer of KASHISH MIQFF since its inception. As a Community Based Organization KASHISH MIQFF helps us connect with the lives of LGBT community in India and across the world through the medium of cinema. The panel discussions and dialogue are insightful to the gender, rights and sexuality discourse which is much needed in India," said Pallav Patankar, Director programs at The Humsafar Trust