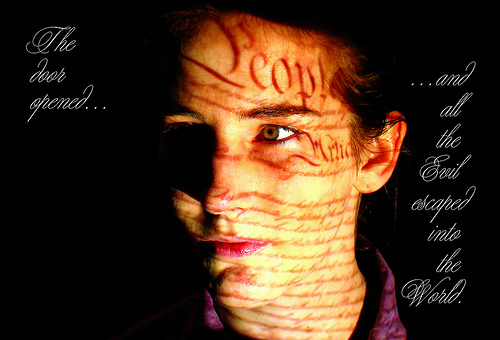 Inspired by the Harry Potter wizardry, many love potions are being sold online. Rohan Noronha tells you why love cannot be bought or cast by a spell
Recently we have received a lot of queries from young men and women or even matured blokes and ladies, who ask you just one question – Is there a SPELL to bring back my ex or to keep my current lover with me?
Lord Almighty! People, if LOVE could be bought for a lifetime, then wouldn't we have life easier for us to endure? The moot point here is love has no perfect definitions, nor has it been a path too easy. Confusing as it seems, two people can only make the relationship perfect when they start shedding their expectations from one another and learn to adapt.
Have you heard of free will? If not, Google it! Remember, as a WICCAN (google this as well), I do not encourage anyone on forcibly acquiring love or companionship. Free will has a big role to play here, if your lover was not meant to be a lover but just a friend or an acquaintance, then you need to let that be and respect the laws of the spirit world. Go ahead if you want (at your own risk), buy a love spell from one of those fake websites online to conquer his or her heart. My friend, that's NOT true love, that's LUST. You wouldn't want to be regretting this decision of yours anytime soon, especially when the backfiring happens.
Do not buy love spells, or spells that promise you success in love, luck or career. They don't work. What would work is your intention. Remember, if your intent is right and you keep a positive bent of mind you would then attract the best around you, which will come to you when the time is right (don't ask me when will that time be, because it depends on the Karmic records).
There are many cases, where such spells may have worked, and without doubting the capability of the spell-caster or their domains, one wouldn't want to tread any further on what the repercussions may have been. Imagine this, you use a hair bleaching product, you turn blonde or red head instantly. Is that your true hair do? No, it is not. Someday it would fade and when it does, you realise that you need to go in for a makeover again, but your hair is damaged due to chemical treatments, you yearn for that shine, you pay more and the list can go on! The same is true with spells that have wrong intentions; you can only imagine the same.
How would you like it if someone put a HEX on you? Someone wanted to love you forcibly? Would you feel loved? Wouldn't it be an odd situation, that although you just treat the other person as a friend, yet you are somehow being forced to love him or her? Well that is exactly what you would be doing, and when the energies of the spell don't find a route to embellish itself, it comes back to you with anger, ten times as intense. Need I say more what would be next on offer?
Find love from within before finding love outside. When you accept your sexuality you accept love coming to you in all forms. The real gay man or lesbian woman out there would instantly identify your true qualities. Wouldn't that be nicer? Think about it.
If you want to use your money, help an NGO or make a difference to a street pet, but don't pay these scamsters!

Latest posts by Rohan Noronha
(see all)